Today we are glad to release an eCommerce icon Set, a set of 15 payment icons in PNG format in 6 different colors, in the resolutions of 32×32px, 64x64px and 128×128px. This set was designed by Billy Barker and released exclusively for Onextrapixel and its readers.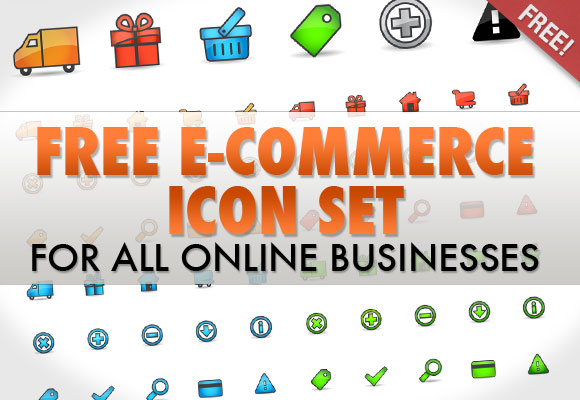 These icons are intended to be used on any eCommerce websites. All of the eCommerce commonly used icons are included, such as the shopping cart, price tag, arrows, and delivery mode etc. As usual, the set is totally free to use for either private or commercial projects.

Behind the Design – Billy Barker
The free eCommerce icon set was created especially for Onextrapixel readers. Designers, developers, and bloggers never seem to have enough resources at their disposal, especially icons, so Billy created this great simple set of icons to use in web design or any medium necessary. He chose simple designs and simple solid colors so that each icon can be used within any design or color scheme. He hopes everyone enjoys them and can use them at some point of their work.
Download the Icon Set for Free!
These icons are free and we hope you like them as much as we do. Feel free to use them for personal or commercial projects. However, please bear in mind that these icons may not be sold, rented, sub-licensed, transferred, edited, altered, or otherwise. If you'd like to share this set of icons, help us spread the word by linking back to this original release. You can also follow @billybarker on Twitter.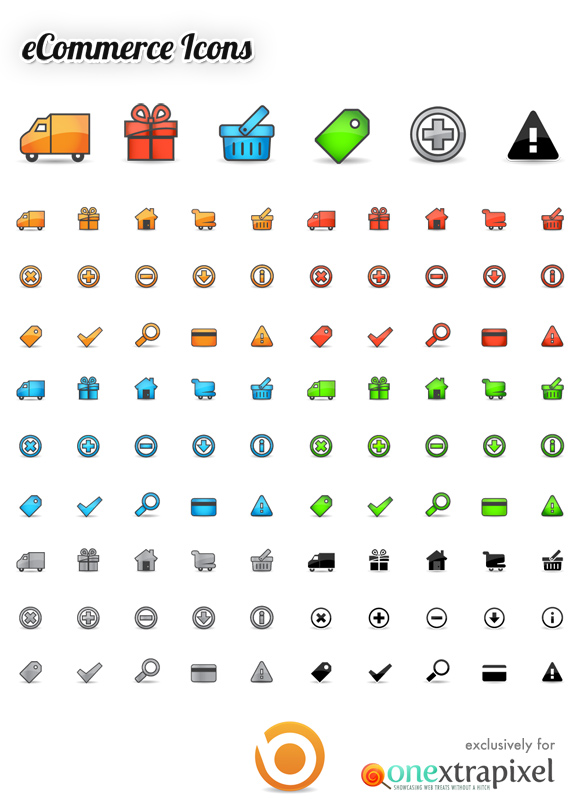 File Type: PNG
File Size: 1.3 MB
We offer our sincere thanks to Billy Barker for creating this icon set and we really appreciate his efforts.
Our freebies are especially for our readers at Onextrapixel and the design community. If you'd like to release icons or any other freebies on Onextrapixel, feel free to contact us and we will be more than happy to assist you with that.
In the meantime, we hope this eCommerce icon set will assist you in your online business and do share it with your friends!
[freebiesub download="http://cdn.onextrapixel.com/wp-content/uploads/2011/01/eCommerce-icons.zip"]