Today we're thrilled to release another set of icons on Onextrapixel. There will be a series of icon sets and others freebies that will be released regularly on Onextrapixel. This release is a set of robot themed social media icon created by Spencer Sy a talented web/graphic designer and illustrator. It will be of great use to bloggers, designers and webmasters for their website.
The set consist of various popular social media icons and is available in three different resolutions – 64 x 64px, 96 x 96px, and 128 x 128px.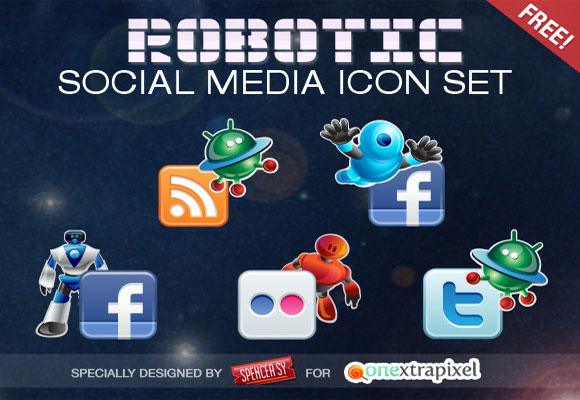 These icons are free and we hope you like them as much as we do. Feel free to use them for personal or commercial projects. However, please bear in mind that these icons may not be sold, rented, sub-licensed, transferred, edited, altered, or otherwise. If you'd like to share this set of icons, help us spread the word by linking back to this original release.
Here's more about the process of the design and his inspiration for this set of icons.
Behind the Design – Spencer Sy
Robots have been with us for decades and they usually represent the future and technological advancement. My fondness for robots started when I was as a kid watching Japanese Transformers cartoons and playing with the toy robots I had. I've always enjoyed rendering those metallic, shiny textures in its almost human form and thought it might be unique to have social networking robot icons.
Prior to getting the final design, I would start out with sketches, which was the difficult part. I would start by visualizing the pose and stance. Then comes the fun part; rendering the vector illustration of the robots. It is a wonderful feeling seeing them in their finished form. These icons take about two days to complete from the sketch up to the final finished form. The robots were designed to be different so as to have a bit of human movement and flexibility instead of the usual stiffness we are accustomed to. I hope you enjoy this set of robot icons and get that "robotic feel".
Download the icons set for free now!
Facebook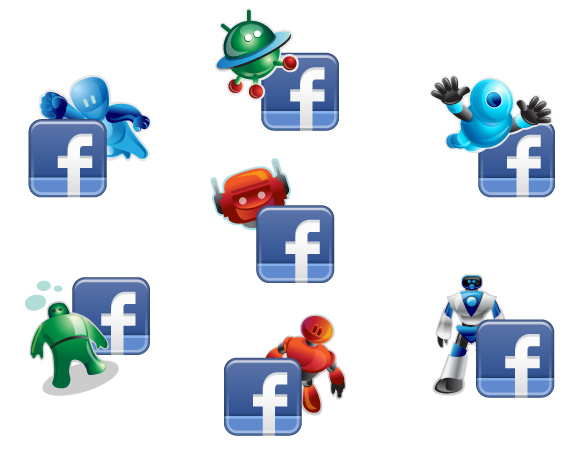 RSS Feed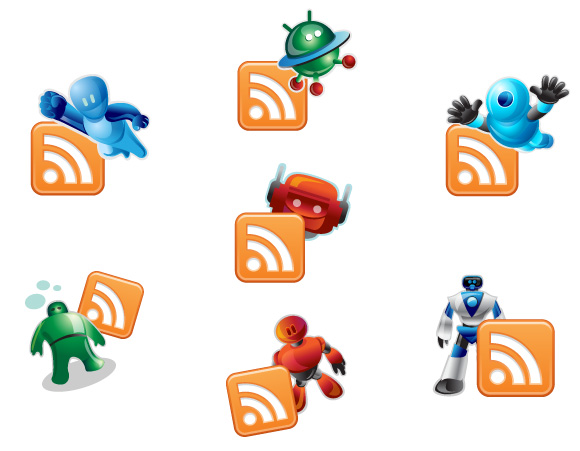 Youtube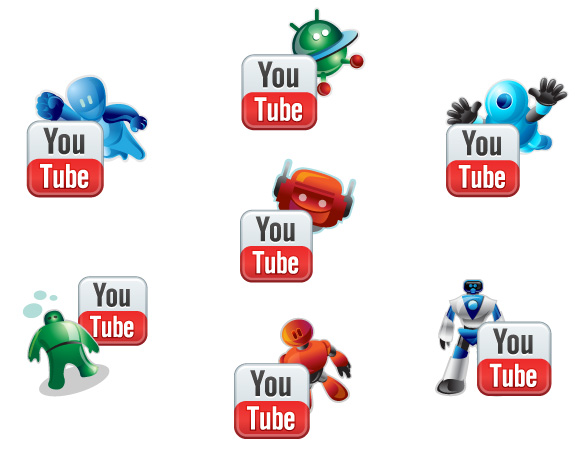 Twitter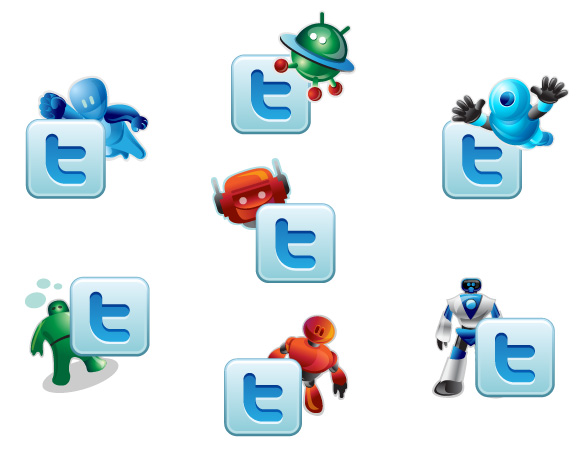 Linkedin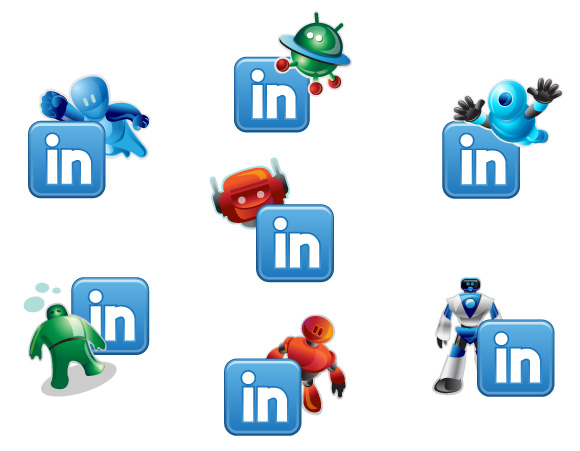 Flickr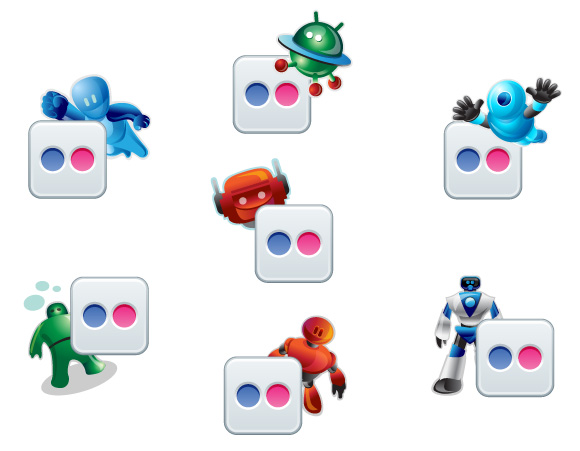 Plain Robots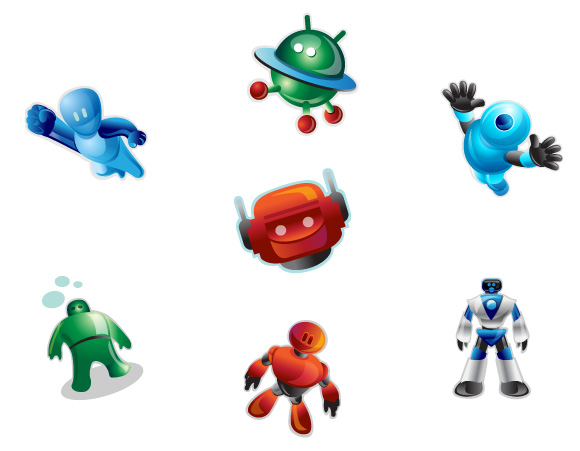 File Type: PNG
File Size: 1.1 MB
We offer our sincere thanks to Spencer Sy for creating this icon set and we really appreciate his efforts.
Our freebies are especially for our readers at Onextrapixel and the design community. If you'd like to release icons or any other freebies on Onextrapixel, feel free to contact us and we will be more than happy to assist you with that. In the meantime, we hope this Robotic Icon Set brings a smile to your face whenever you tweet away.
[freebiesub download="http://cdn.onextrapixel.com/wp-content/uploads/2010/05/robotic-social-media-icons.zip"]