As technology is growing day by day we are getting something new each day and as the example of new exploding technology that is QR codes which are widely used these days. A QR code (abbreviated from Quick Response code) is a specific matrix barcode (or two-dimensional code) that is readable by dedicated QR readers, smart phones, and to a lesser extent, computers with webcams. The code consists of black modules arranged in a square pattern on a white background. The information encoded may be text, URL, or other data.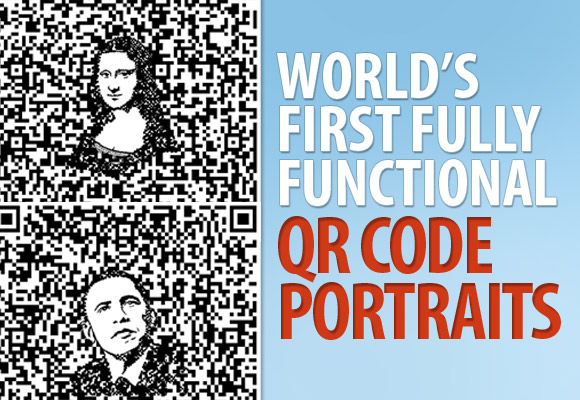 QR Codes
Getting inspired from the QR codes, I have started my "QR code project" in which I am designing QR Code pattern images of influential personalities from around the world. Now I want to share a little about the background story of this project – A few days ago, while using one of the social networking websites I came across a stream which was about "QR Codes being used in headstones of graveyards", I found that post interesting: How people are adopting technology for some really different applications.
At the same time, I was studying the history of art and design so an idea came into my mind to blend this new technology to create some new designs and this is how QR Code project started. The first piece with which I started this project was 'Mona Lisa'.
The special thing about these portraits is that they are made using the Error correction capability. The higher the error correction level, the less storage capacity. At the highest error correction level it is possible to create artistic QR codes that still scan correctly, but contain intentional errors to make them more readable or attractive to the human eye, as well as to incorporate colors, logos and other features into the QR code block.
While the exact number of errors that can be corrected depends on the size of the symbol and the location of the errors, the following table lists the approximate error correction capability at each of the four levels:
Level L 7% of codewords can be restored.
Level M 15% of codewords can be restored.
Level Q 25% of codewords can be restored
Level H 30% of codewords can be restored.
Note: These QR codes were tested using various QR code readers and proved to be fully functional but they are much more sensitive than the normal ones so you need take proper care while decoding them using your readers (proper focus, lighting etc.).
Mona Lisa
The most famous painting in the world by Leonardo Da Vinci.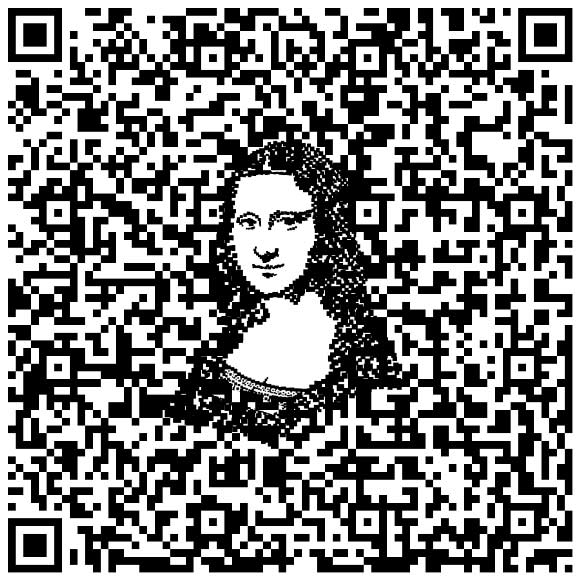 Albert Einstein
The father of modern physics.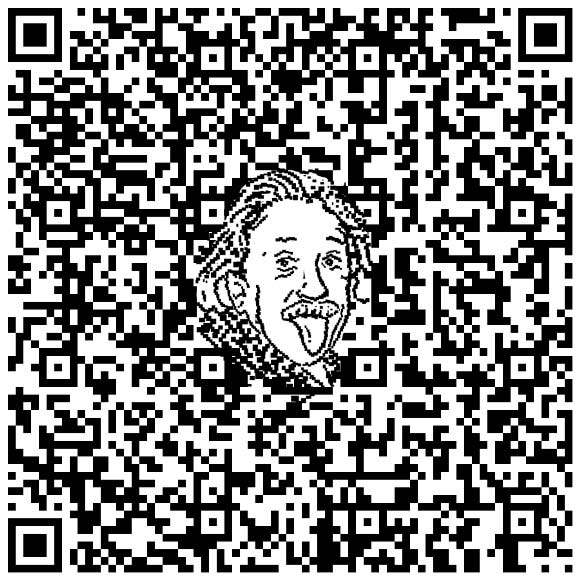 Barack Obama
This man needs no introduction his name is enough to tell "Who is he?"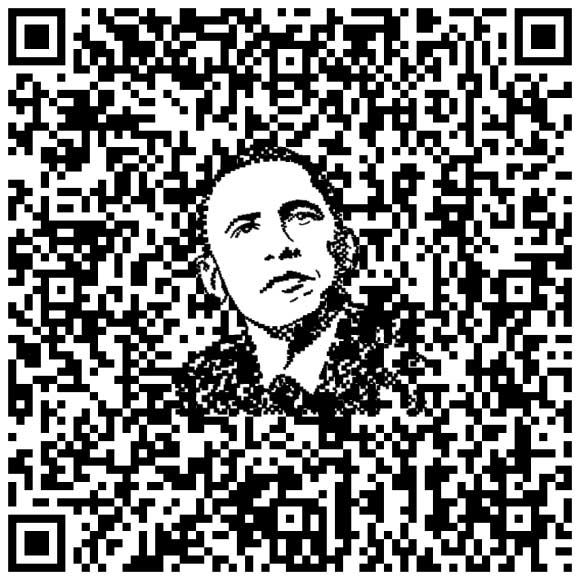 Bill Gates
American business magnate and inventor, Philanthropist, author and chairman of Microsoft.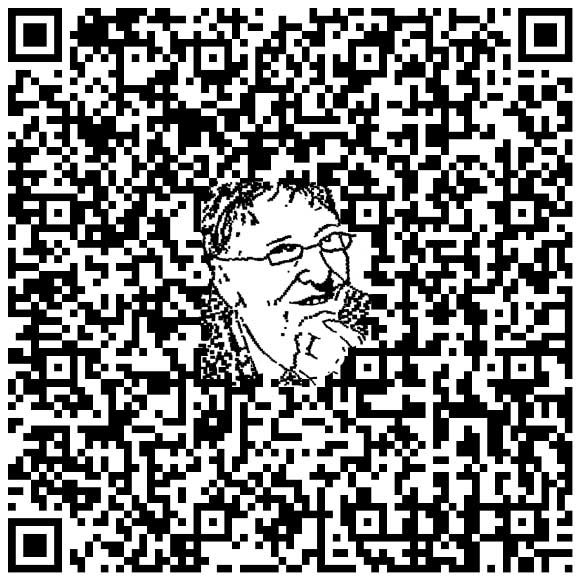 Abraham Lincoln
The 16th President of the United States.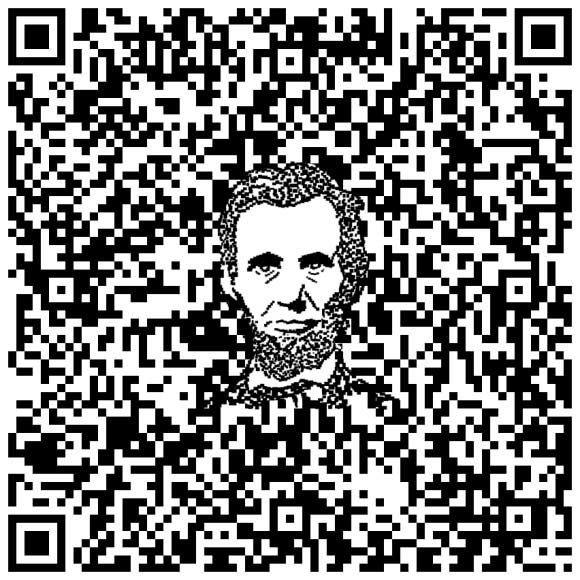 A.P. J. Abdul Kalam
Former President of India and most inspirational icon in Indian history.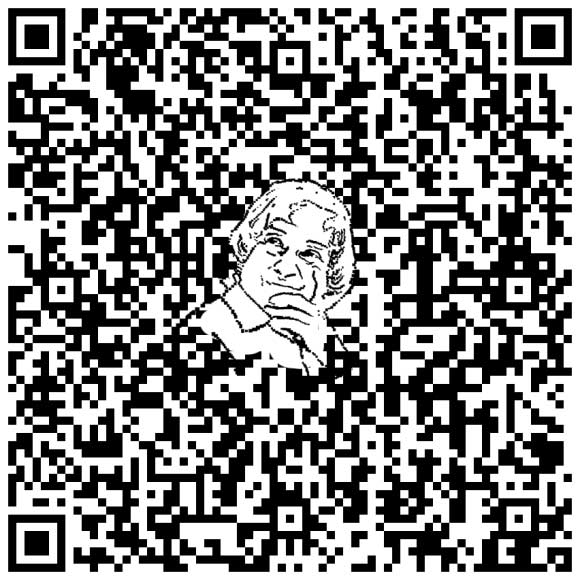 Che Guevara
Argentine Marxist revolutionary, physician, author, intellectual, guerrilla leader, diplomat and military theorist.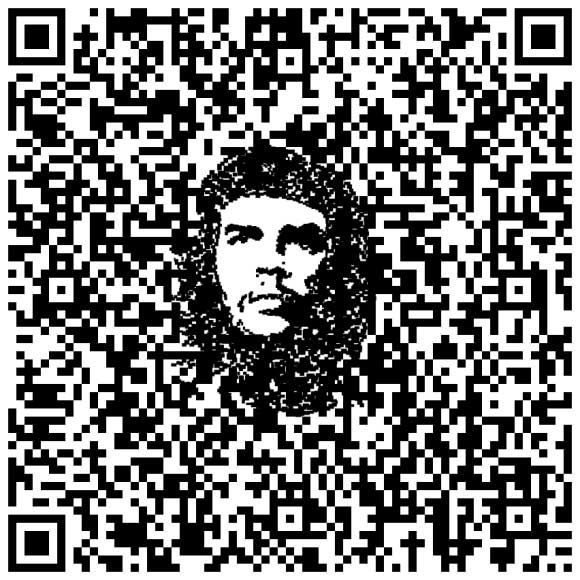 Amitabh Bachchan
Legendary Figure of Bollywood (Indian Cinema)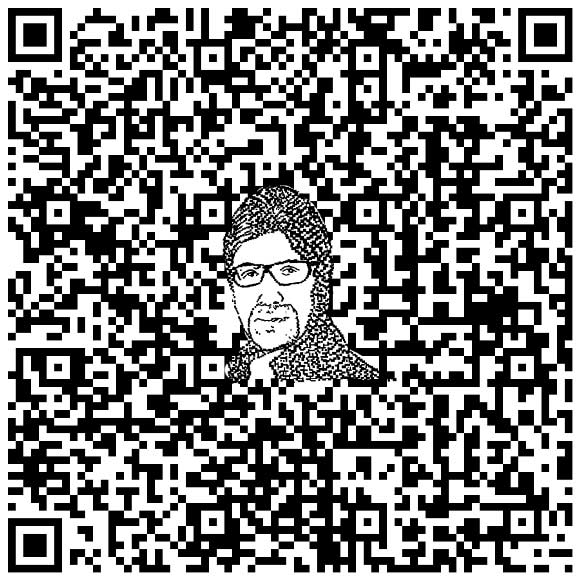 Conclusion
This is not the end of this project, It's just the beginning and I am planning to cover at least 100 most influential personalities from around the world but for that I need your help, please suggest names of iconic people from your region so that I can include the most deserving people in my list.
Related QR Links For Use
Here are some of the links to popular QR code Generators and Readers.
QR Code Generators (Online)
Software
Tucows: Free Desktop QR Code Generator For Windows Operating Systems
Download CNET – QR Code Generator: Easily generate QR-Code symbols for VCARDs, Business Cards, FaceBook, Twitter Follow and URL encoding. Includes time-saving memorization features and forms that combine multiple fields into a single QR barcode.
Popular QR code Reader/Decoders (For Phones)
Software & Applications
More Resources