Web designers seek new features to adopt in their projects all the time. True professionals perfect their designs to make the projects cool and stylish. Today you have a chance to meet one of the best 2014 trends in web design: the Header Image.
The header is a hero area of any website and you need to make the design classy in order to get your visitors interested in what you do. This section allows users to understand immediately whether the website meets their needs and expectations or not.

The Use of Header Images in Website Design
The use of images in the Header is very diverse:
Image
Image with text
Image slider
Fixed image
Unfixed image
Header Image
Photographic headers are simple but rather effective. They are elegant and verbose, because they are the website's 'face' so to say. The header is the first thing to notice on the website, and this element can change the user experience dramatically. One static photo on your design can be enough to make a good first impression.
Header Image with Text
The image in the header zone can work as the background for the product's description or the information about the website owner. It could be a few text lines with call-to-action buttons. This style of header design is both useful and attractive.
Image Slider
The gallery of header images is nothing but perfect for fashion websites, online stores or food related designs. A slideshow is the way to showcase a mini collection of your products, to inspire users for further site exploration.
Fixed Image
A fixed image appears on every website page, not on the front page only. This is a good feature to use to demonstrate your seriousness, professionalism and consistancy.
Unfixed Image
There are two types of unfixed header images. The first is when there is an image on the homepage without one on any other page. The second type is the changeable image, i.e. a new design for every website page.
Examples
In this inspiring collection I have put together 25 stylish websites with diverse header designs.
Lush Fresh Handmade Cosmetics Site
This monochrome website design has a large header image on the homepage. It is thought-provoking and very influential.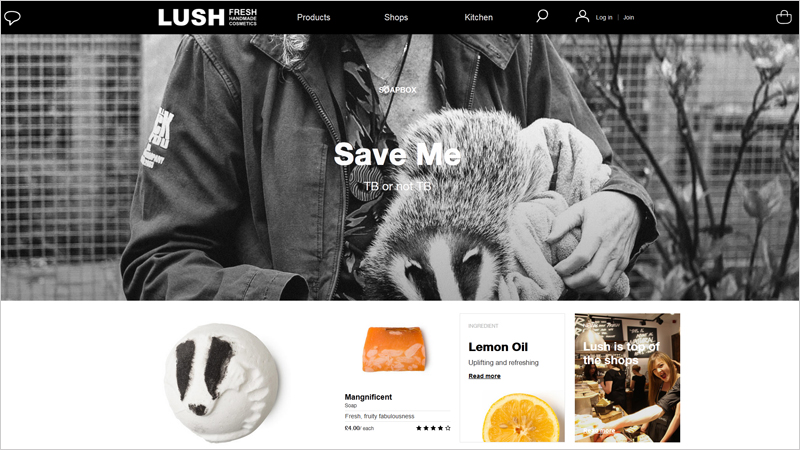 Création Baumann's Digital Showroom Website
Here is a website with a header image slider. The slides are full-width and include concise text blocks.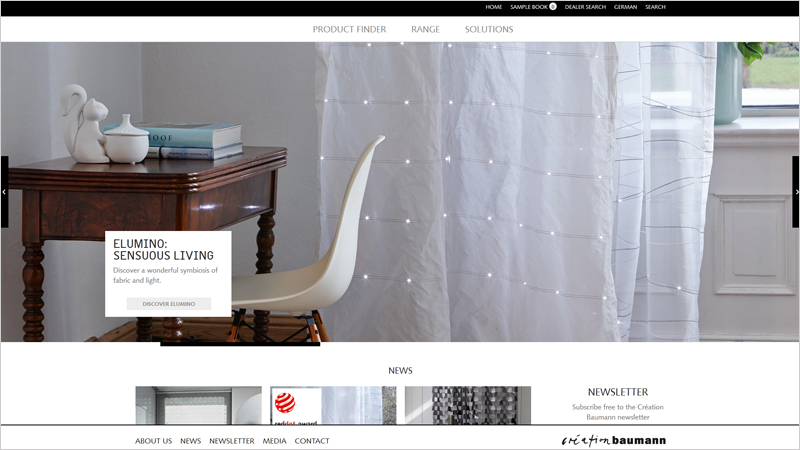 Evolution Fresh Website
This website design is equipped with a header image slider. Each picture on the slideshow has a great zoom effect.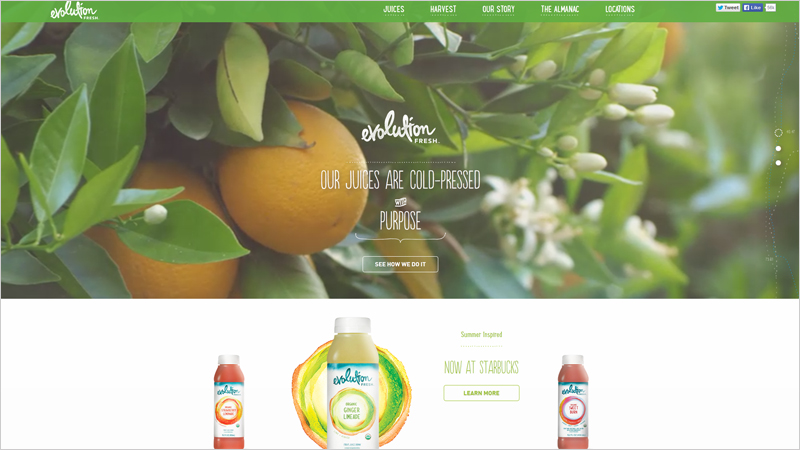 Melyssa Robert Interior Design Website
This interior design company's website has a wonderful sliding gallery instead of one static image in the header. This sliding gallery is available on every website page, and it serves as a portfolio for the artist.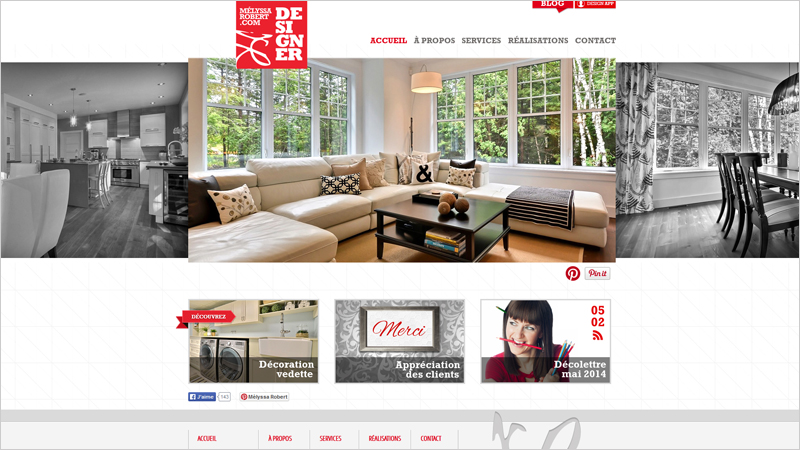 Possible Health Website
This website design creates interest for visitors. It has a well-designed hero area that differs from page to page. Thereby, the homepage features an image taken from the video, and this video goes live after a simple click on the Play button. The entire site includes 22 pages and each of them has its own header image.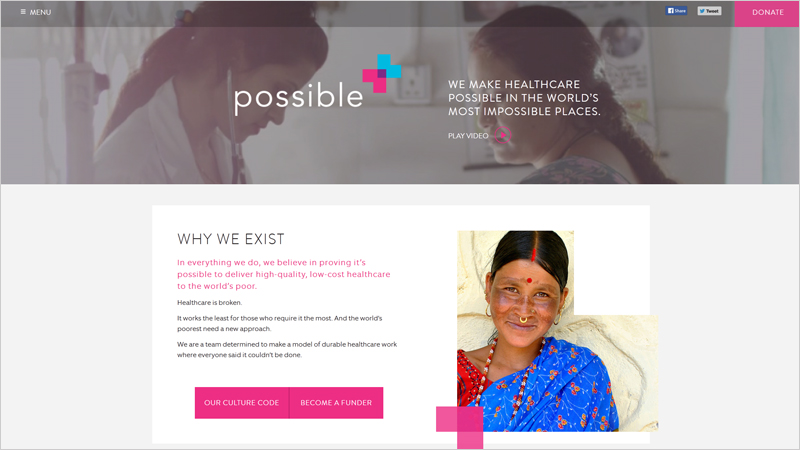 Bauer Distillery Web Design
This 18+ website is done with a header image design. The pictures on the pages look organic and fit the design well.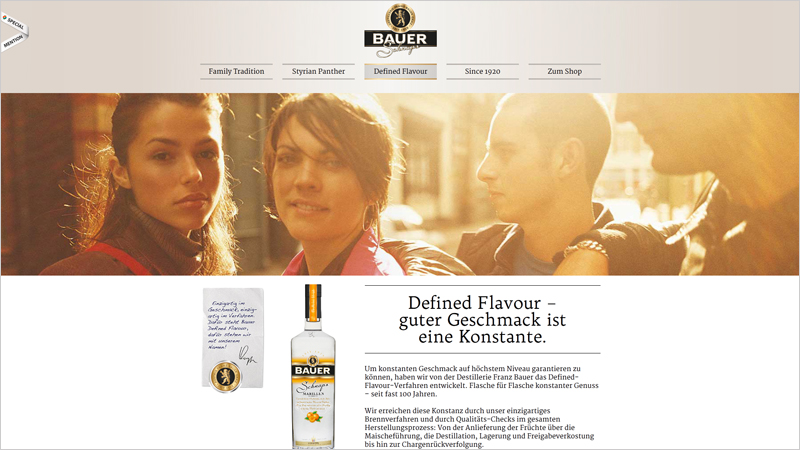 Zubrovka Film Commission Website
The hero picture on this site is unchangeable on all the pages. It is placed above the navigation menu bar.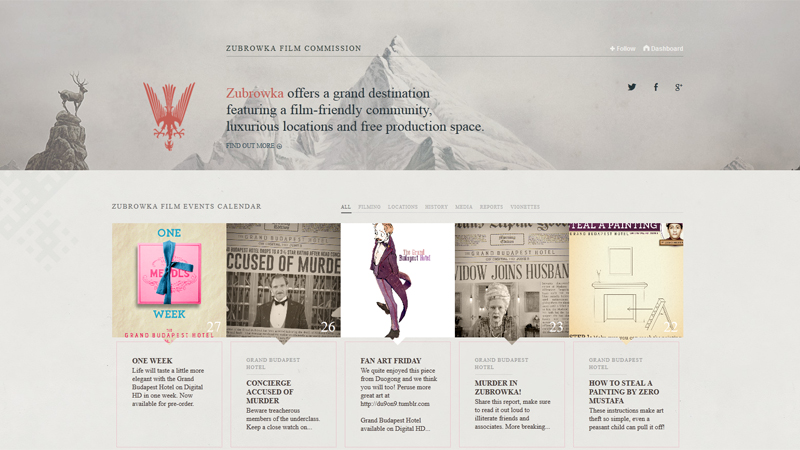 Kouros Exclusive Hotel Site
This hotel website greets users with a photo slider and thus provides a great visual experience.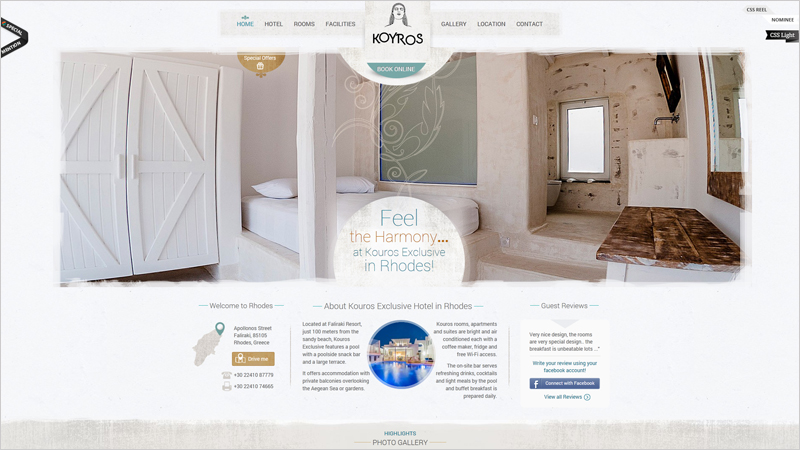 Marine Transportation Website Template
This website theme has a large photo at the top of the page. The logotype and the menu bar are put over this image.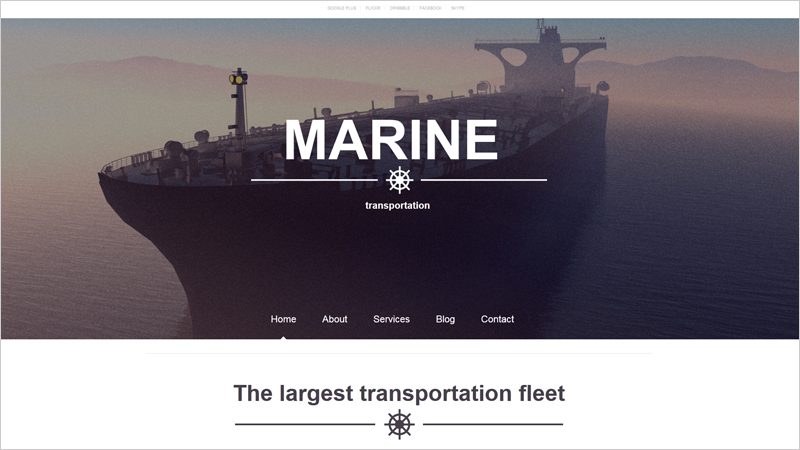 Jannah Hotel Website
This hotel web design is inviting and nice-looking thanks to the photo gallery in the hero area.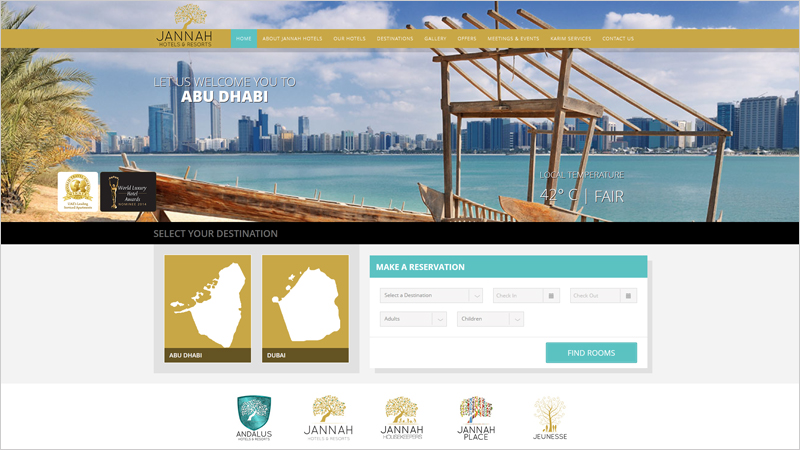 Jano Garcia Design Portfolio
This portfolio website is well-designed with a greeting Image on the homepage.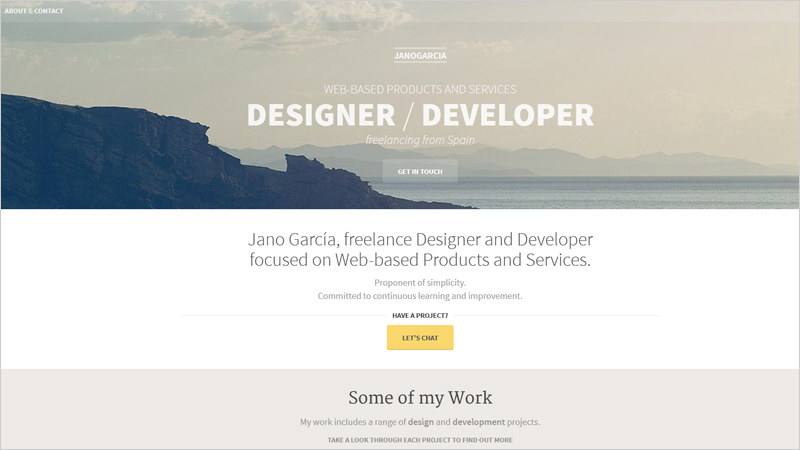 Rowing Dock Website
The huge slider on the front page of this website looks catchy and impressive.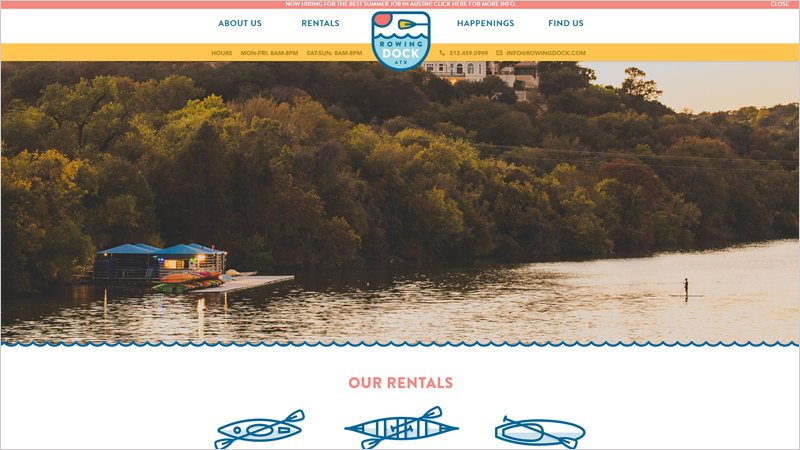 Memedia German Agency Website
This is a one-page website with a header image. The picture is placed under the menu bar and it includes a text line.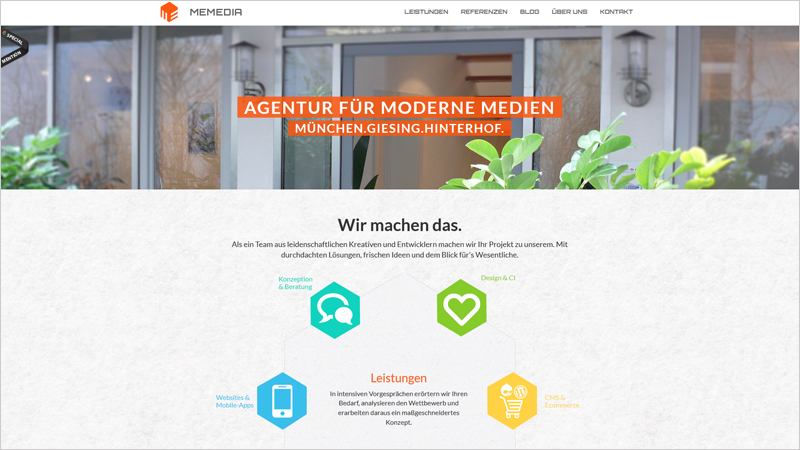 Cranial Ink Web Development Studio Online Design
This is another variant of how to use a header image on a single-page website. Here it looks good, taking into account the white background.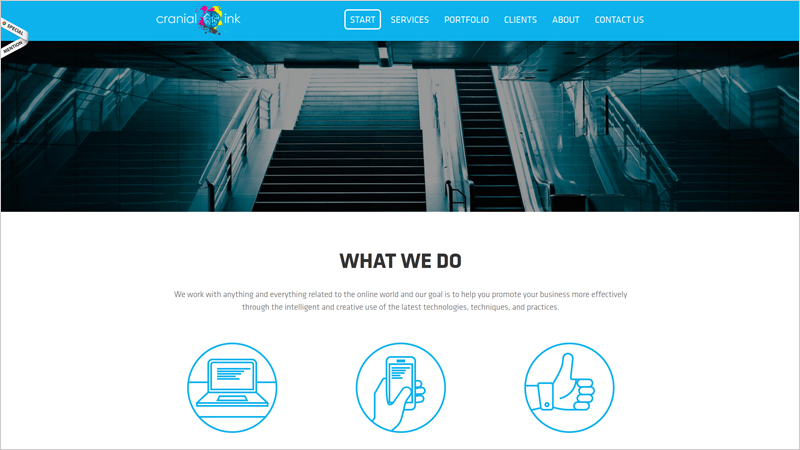 Coqtail Website Design
A picture of the team working on this project takes its perfect place in the header.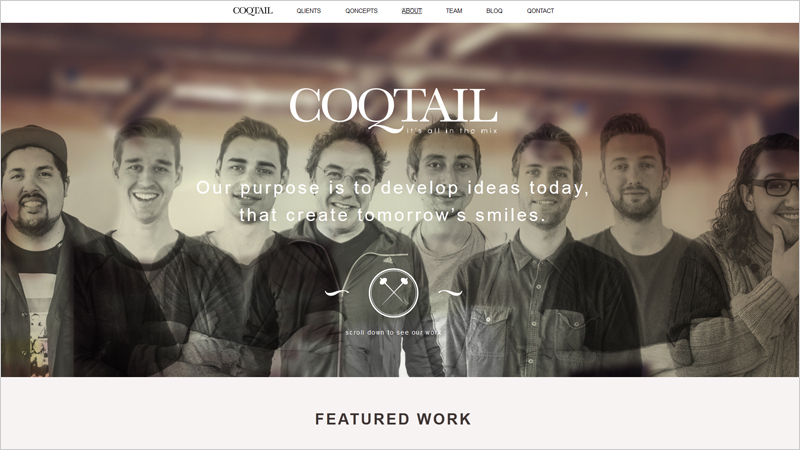 Queensland Ballet Website
This artistic website design wouldn't be so impressive without the large photo slider on the welcoming page.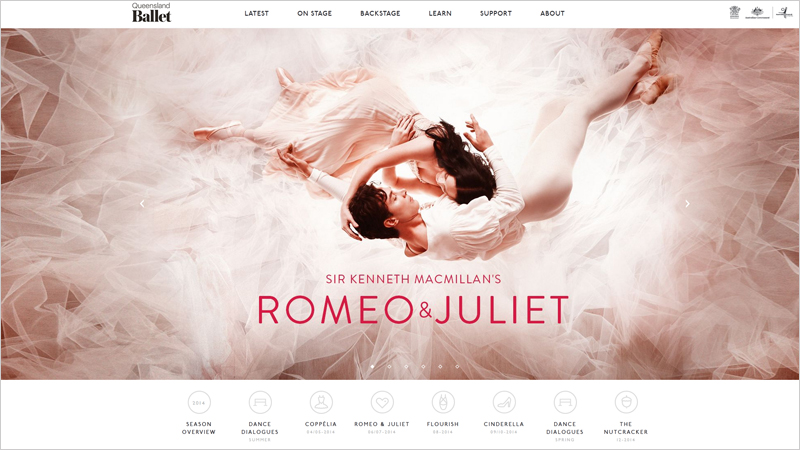 Private Getaways Luxury Rentals Website
This luxury website uses the Header Image trend for its design and does it successfully.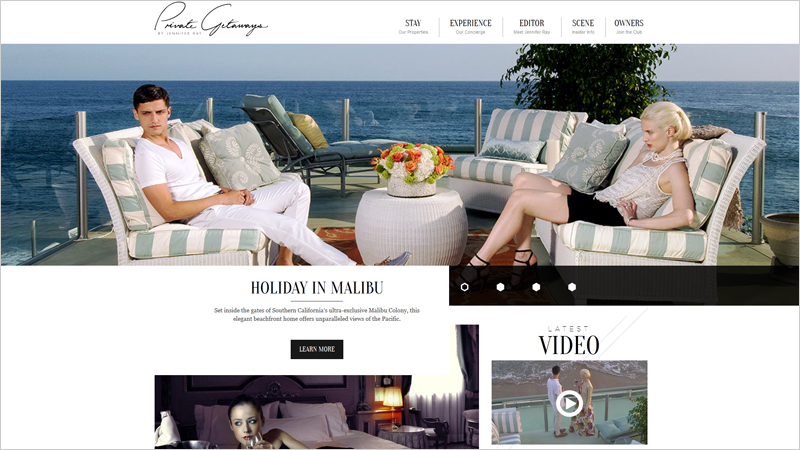 Koskela Website
This theme has a huge image above the fold and thereby, is visually very attractive.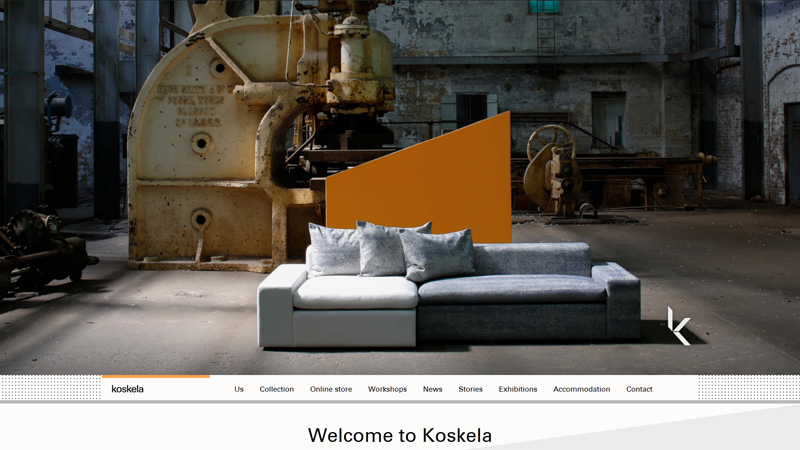 Pilar Rodriguez Food & Wine Studio Site
This is one of those website designs that uses an image on the main website page.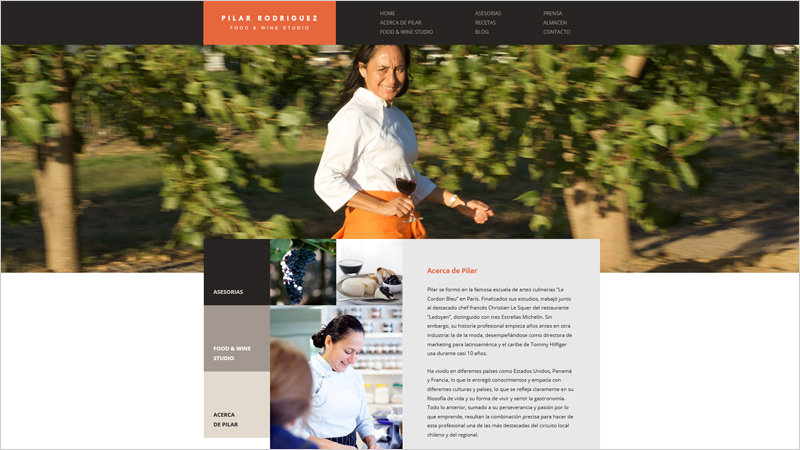 Now let's look at how music, movie and fashion start ups use the Header Image feature on their websites:
Rebecca Mincoff Fashion Designer Website
This is a creative fashion website with the image slider on the homepage, fixed images on the Shop and Blog pages and neither photos nor galleries on the other site pages. The homepage header slider is done in an original way: each image slide is varicolored, includes text and three-cornered arrow buttons.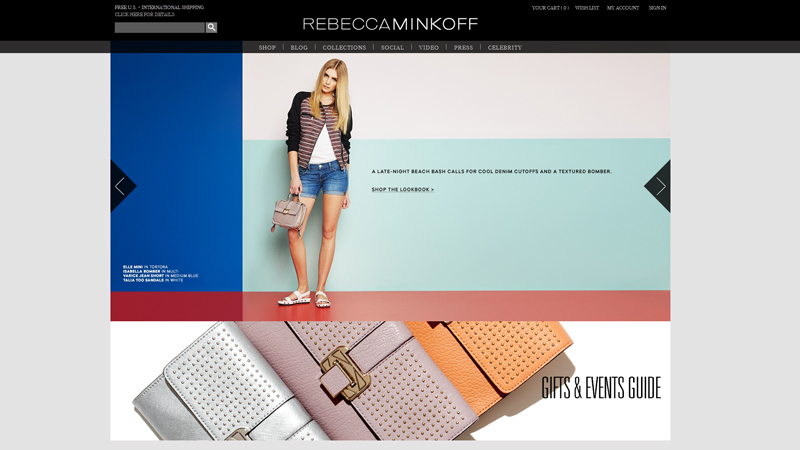 Shakira Ofiicial Website
This is a black-and-white website belonging to one of the most famous singers in the world. The homepage of this sophisticated design is done with a large portrait photograph in the header.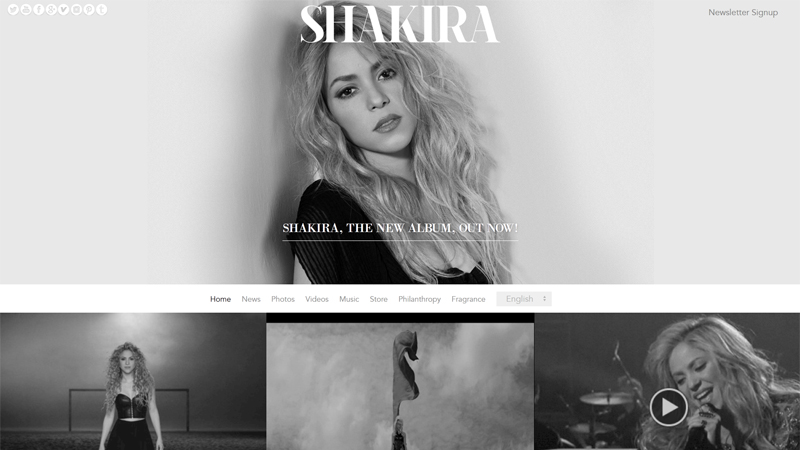 Douglas Booth Website
Douglas Booth is a rising movie star famous for his role in the latest version of Romeo and Juliet. His website is modern and it has a well-designed hero zone. A fixed image of this cutie placed in the header looks good.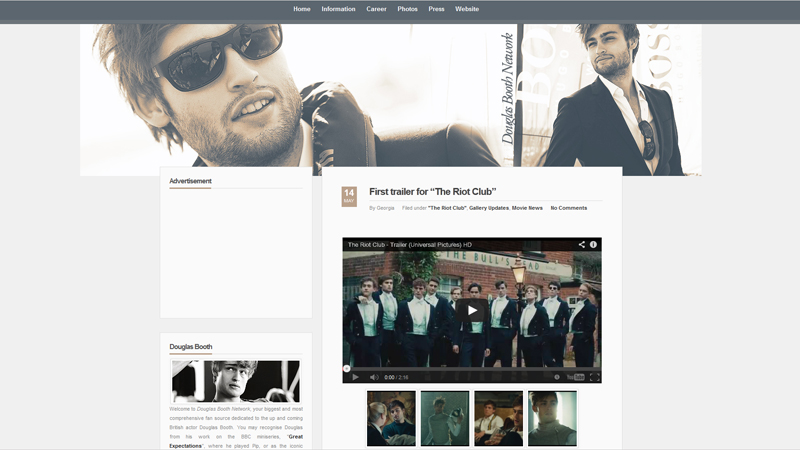 Alex Pettyfer Website
This actor's personal webpage has a fixed header Image with a text block over it. The entire design looks clean and neat.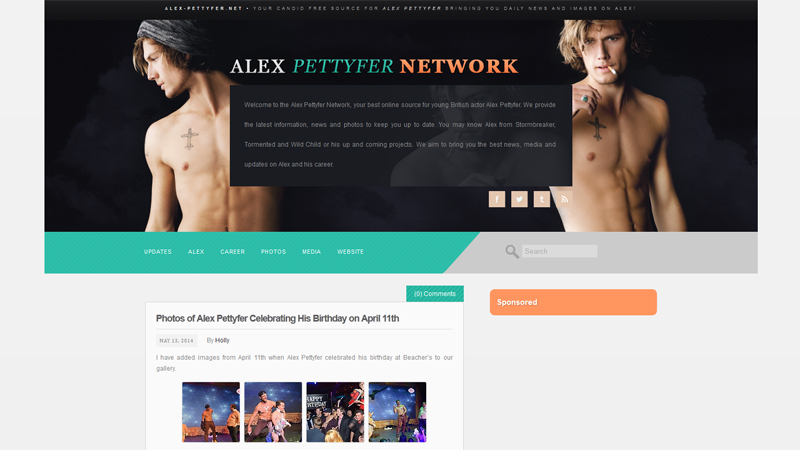 Jennifer Lawrence Network Website
This website shows us a good-looking header photograph with the menu bar at the top.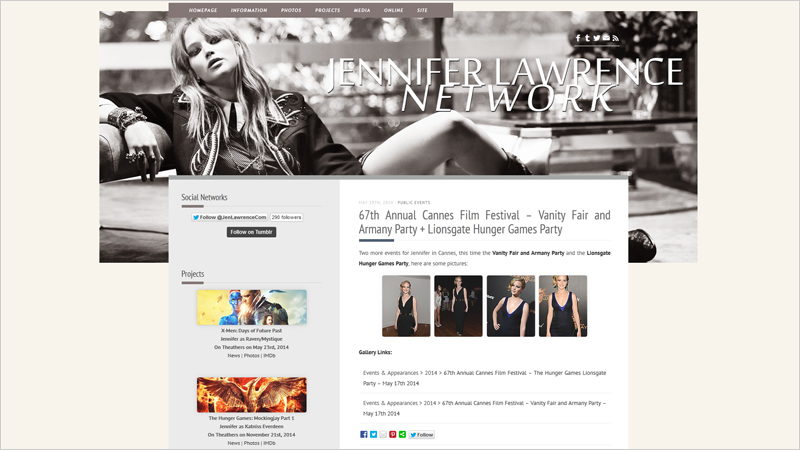 Keira Knightley Fan Website
The fans love Keira Knightley and they created a truly good website with a fixed header picture of their favorite star.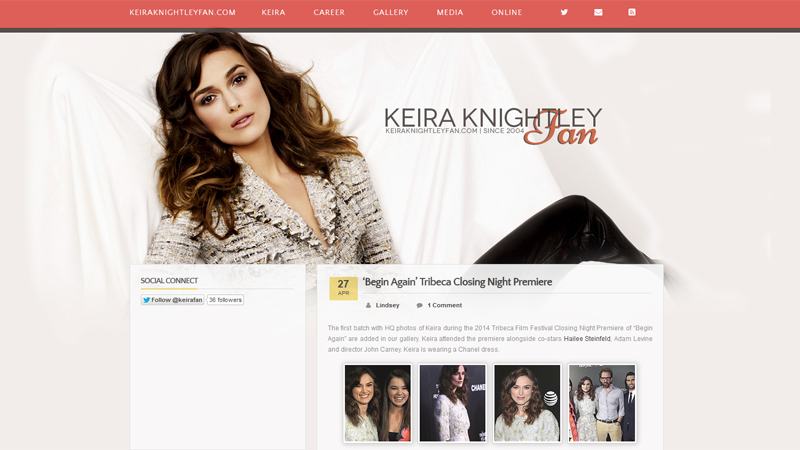 Conclusion
The Header Image design is a trend these days, but it will definitely be in demand for more years thanks to its variety of uses. Static or dynamic, big or small – all this doesn't matter when you make your project with a great sense of style and creativity. I hope you got enough inspiration from this collection of modern-looking themes, so that you have ended up with tons of exceptional ideas for your future designs.