Deciding to start a blog, whether it be for personal or professional use, is a great idea. With the rise in internet activity, especially on mobile devices, it makes sense that you would want to share your ideas, showcase your work, or sell your products online.
However, deciding which blogging platform is best for you is confusing since there are so many to choose from. Some are free, some are premium, and they all offer a variety of features that may or may not work for what you intend to blog about.
In an effort to help you achieve your dreams as a blogger, build your following, and get you the best features out there, we have rounded up the top blogging platforms available on the market today. This way when it comes time for you to make a choice, you are well informed about each option and can make the best decision for your personal or business needs.
So, let's get started!
Top Blogging Platforms

WordPress.org (not to be confused with WordPress.com – check out the differences here) is an open-source blogging platform that allows you to build your own website without interference from a third-party.
It is a self-hosted solution, meaning you will need to invest in a web hosting provider, however there are many affordable options available that come with a slew of features to help you succeed in your blogging endeavors.
Additional features include:
100% control over every aspect of your website
Extendibility using thousands of free and premium themes and plugins for functionality and design
Built-in SEO optimization
Highly secure from outside threats
Powerful media management
PRICE: FREE

Wix is a hosted blogging platform that is designed to give small business and personal bloggers an easy way to build websites. With its drag & drop technology, site creation is a cinch, even for those with limited technical skills.
In addition, Wix claims to be the only drag & drop site builder with HTML5 capabilities, making it a stand out amongst similar blogging platforms.
Additional features include:
Mobile friendly design for perfect site rendering
Free and reliable hosting of your site
One-page website templates available, along with 500+ additional templates
Unlimited web page creation
Social share button capability
PRICE: FREE

Weebly is another drag & drop blogging platform that comes with a guided setup, the ability to sell online products, and plenty of pre-designed free themes for building more than just a blog.
Customizable blog layouts, content elements for building a unique websites, and SEO optimization for getting found in search results all come with a standard when you use Weebly.
Additional features include:
Full width image and color backgrounds
Custom headers complete with slideshows, videos, and dynamic content
Free hosting with Weebly
Built-in image editor for adding stunning imagery
Access to 200+ apps for extending your site's functionality
PRICE: FREE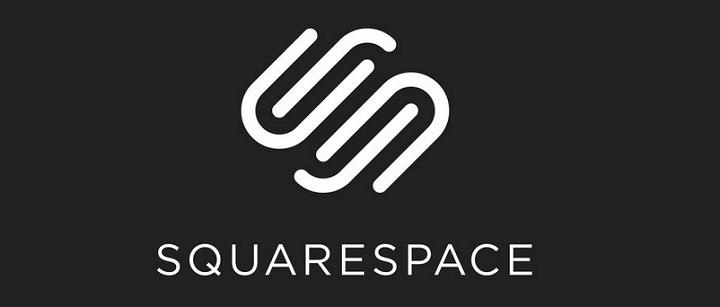 Squarespace is a blogging platform designed to give website owners an easy way to build a creative website, without having any coding skills. In addition, it provides the much needed features for customization of your website and the functionality to allow your business to grow.
Enjoy plenty of pre-made design templates, mobile-friendly site rendering, and an intuitive Style Editor for changing things like fonts, colors, and page layouts.
Additional features include:
Free built-in Google Fonts and Typekit Fonts
Drag & drop image management
Included CDN functionality
Social share connectivity and links
Custom WYSIWG Editor for real time site creation
PRICE: $12/month (paid annually)

Joomla is another open-source content management system with blogging capabilities, much like WordPress.org. This also means you will need to have a hosting provider since it is a self-hosted solution.
That said, Joomla is very powerful, has a WYSIWYG deisgn editor so you don't need to know any code, and has the option so you to monetize your blog using the included ad banner feature.
Additional features include:
Over 8,000 extensions for adding design and functionality to your site
Cache management built-in for optimal loading speeds
Responsive design for perfect site rendering on any device
Media management made easy so you can upload and save media for your blog
SEO optimized out of the box
PRICE: FREE

Ghost is a content centric blogging platform with a minimalist feel so your readers can concentrate on what you have written and nothing more. It comes with a simple content management system that is clutter free and easy to use, as well as a built-in editor designed for bloggers.
Schedule content in advance, collaborate with your team, and know that your site will rank well in mobile search results thanks to the integrated AMP support.
Additional features include:
Built-in email subscription forms
Full RSS feeds for adding value to your readers
JSON importer and exporter for transferring data around
Beautiful Handlbars templates
Fully managed platform, complete with CDN for fast content delivery
PRICE: $19/month
Notable Mentions
The truth is, there are plenty more blogging platforms available to website owners looking to start a blog, build a website, and possibly open up an eCommerce shop and more.
In addition to the popular ones listed above, here are some notable mentions worth considering:
Final Thoughts
In the end, finding the right blogging platform for your individual needs does not have to be as difficult as you might think, so long as you are knowledgeable about your options and what each have to offer.
Starting a blog is an affordable way to share ideas, build an online business, and garner a large following that loves to explore your content, sign up for updates from you, and even buy your physical and digital products.
So, take note of what you hope to achieve with the blog you want to start, take a look at our list of exceptional options, and start blogging today
Have you used any of the above blogging platforms? Which do you feel is the best option? Although we believe starting a WordPress blog using WordPress.org is the very best option, we would love to hear your thoughts in the comments below!