There's a lot of variety in Google's free webfonts library. These fonts all load through Google's servers and they're optimized for heavy loads so they'll never slow down your site.
But the hardest part is finding a font to perfectly match your design. The most important typography of any webpage is the header so this is where you should start your font exploration.
For this post I've organized the best Google webfonts for headers along with live websites running these fonts. If you're looking for a brilliant heading font to match your website this post might have exactly what you need.
Roboto Slab
I love the traditional Roboto font but Roboto Slab makes a strong statement with page headers.
You can find this on quite a few different sites and they all vary in font size & letter spacing. The nice thing about Roboto Slab is that it can work for any topic from business sites to tech blogs.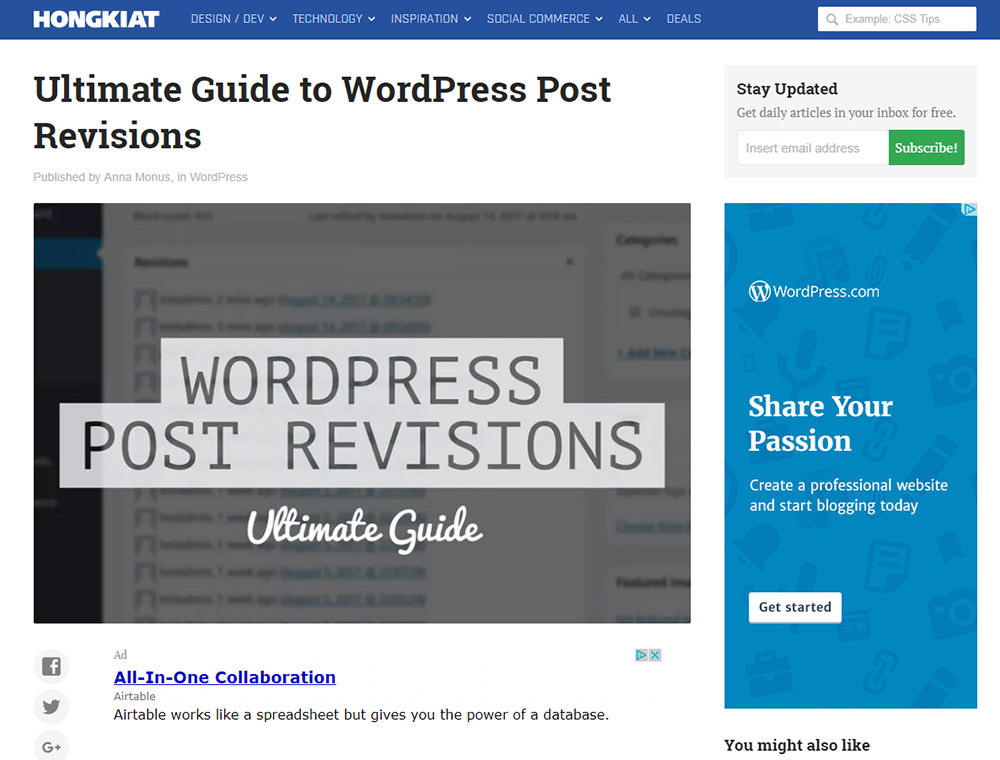 Hongkiat runs Roboto Slab in the header and it practically jumps off the page.
The text is surprisingly thin for heading type yet it's still pretty bold. Some of the letterform design elements have a "square" feeling like the dots above lowercase i's.
These translate into a techie vibe since they emphasize the pixel shape of each letter.
But you'll also find this on cultural blogs like Wide Open Country.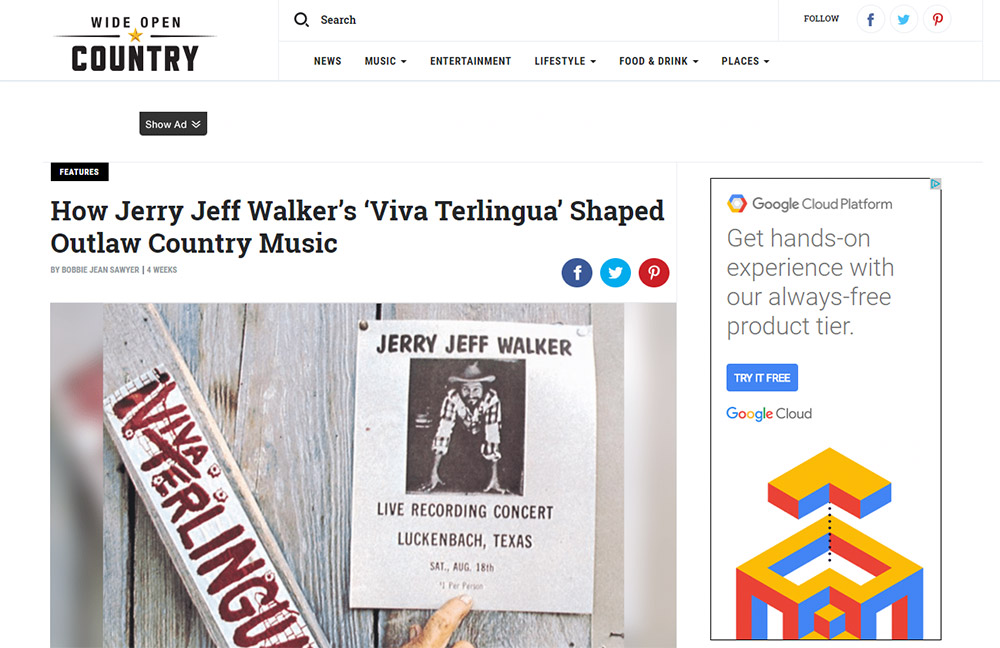 Serif typefaces work great on news sites and they fit especially well in headers.
I actually prefer the darker contrast in this header because it stands out against the rest of the page. Some readers may feel it's too dark but with the serif tags it's a little easier to read.
Now an example with slightly less contrast is the redesigned Copyhackers website.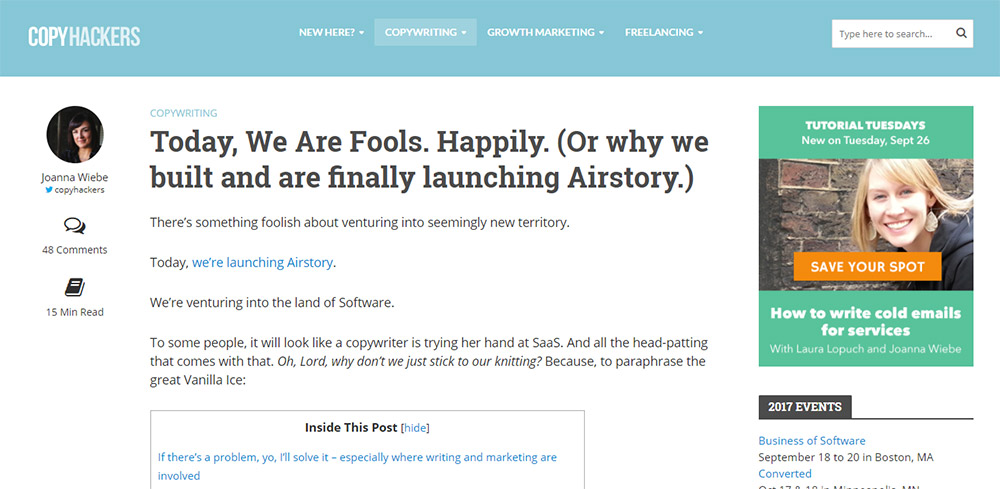 This heading is a much lighter shade and feels incredibly balanced with the rest of the page. This text is also much larger so the headline is designed to grab attention fast.
If you're looking for a serif header font then Roboto Slab is a great place to start. It looks nice at all sizes and you can really play around with thickness to see what works best for readability.
Open Sans
You can use Open Sans for pretty much everything. It's a universally basic font that looks great in thin styles, ultra bold styles, and fitted pretty much anywhere on the page.
Take for example How-To Geek which uses Open Sans in both the heading and paragraph section of each article.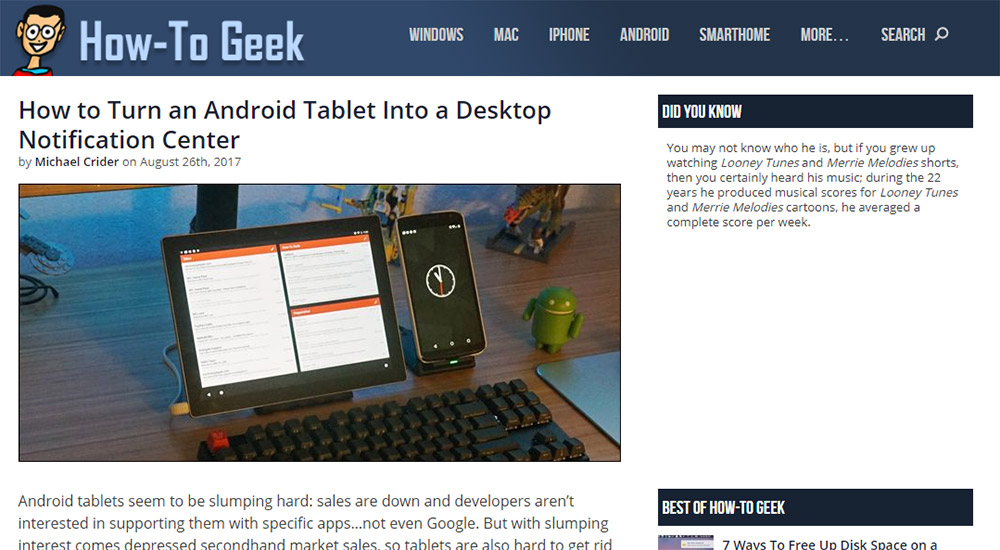 I'd consider this a very basic style for Open Sans. It's very much a "regular" design style that blends in with pretty much any layout.
This is the main benefit of Open Sans: it's versatile!
Lighter variations of Open Sans can be found on the Cleverbird Creative website.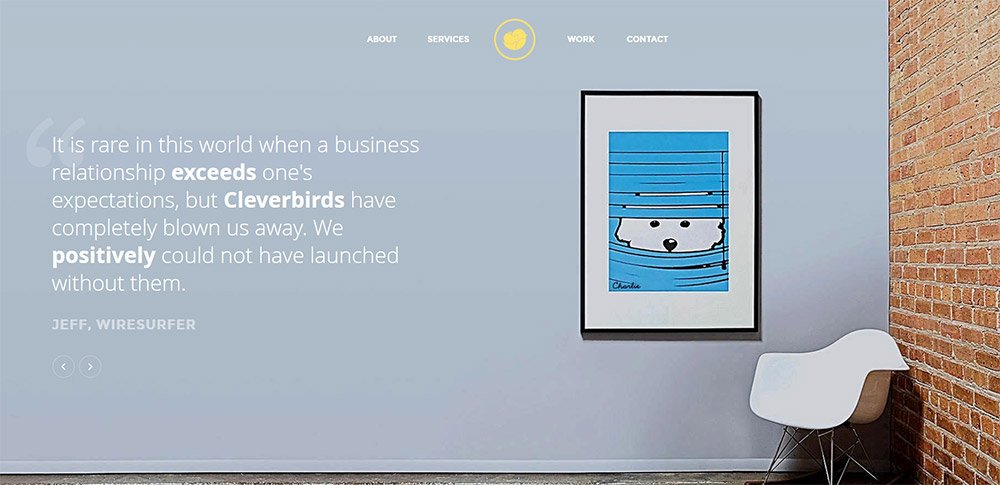 They use it for headings and sections of the page that rely on high-contrast copy.
I actually recommend Open Sans as a fallback over the regular sans-serif browser default. Of course you should still include a default after the embedded fonts but Open Sans works so darn well for almost everything.
Not to mention there are lots of variations like Open Sans Condensed which also come free from Google. This condensed version works just as well in header text for blogs & companies alike.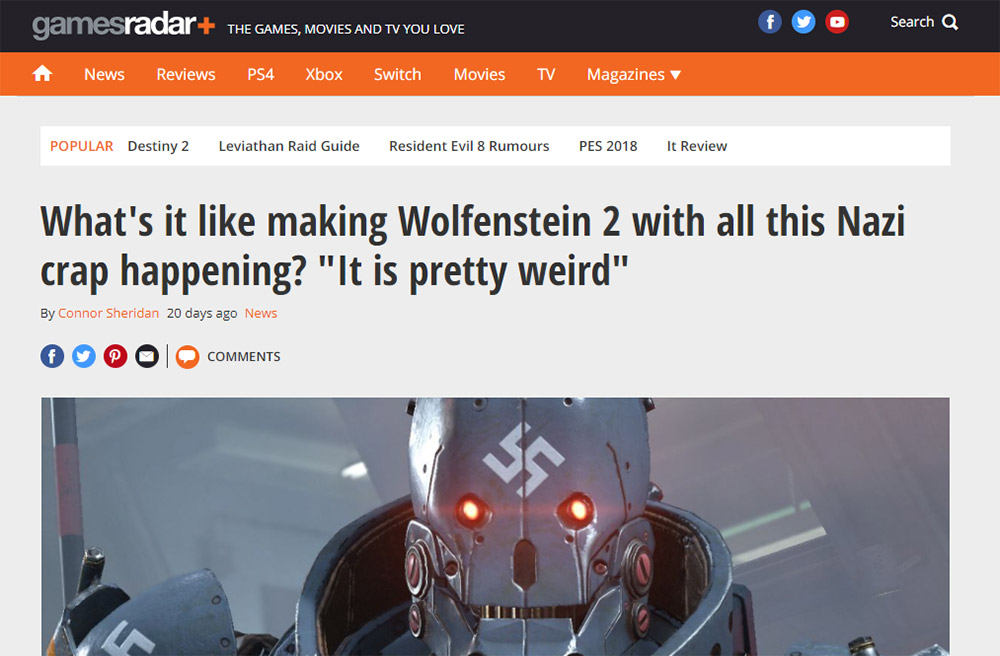 The gaming blog GamesRadar uses the condensed Open Sans in their header which spans the entire page width.
Since these letters are generally taller than wider they take up less space and offer more room to squeeze extra words onto each line.
On the other hand you can go for the extrabold format like Android Authority.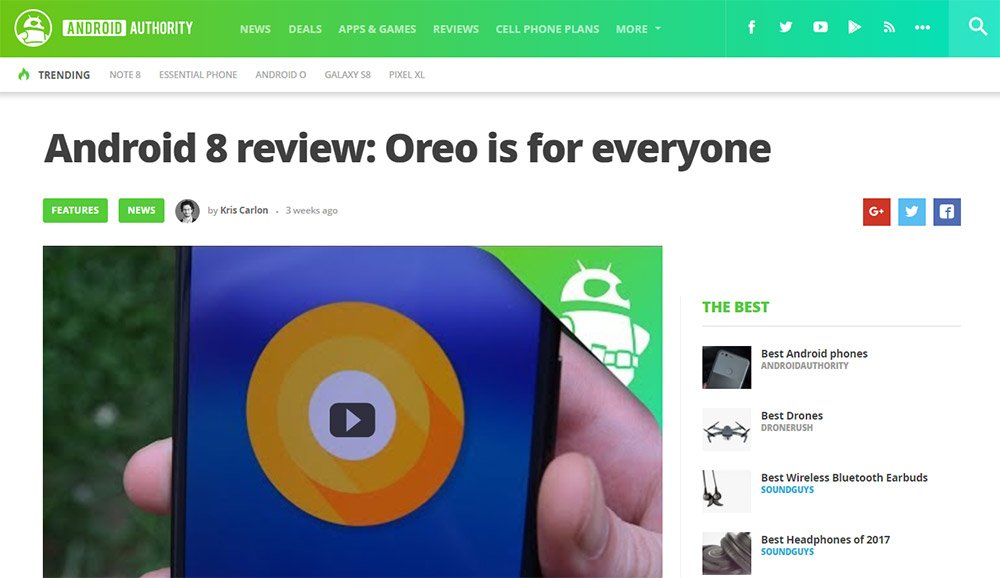 The key takeaway is that Open Sans works for pretty much everything, regardless of font styles. This includes page headers but you'll need to mess around with CSS styles to find the right match for your page.
As far as webfonts go I think Open Sans is in my top 3 for web developers.
Montserrat
Montserrat is another sans-serif typeface with slightly shorter letterforms. These also feel quite thick compared to Open Sans but they still pack a unique kick.
Montserrat supports every type of style from thin to black and everything inbetween(including italics). This means you can load different font styles with more accuracy and less rendering in the browser.
It also means you can use this font in many different areas on your site and it'll take on a unique style for each placement.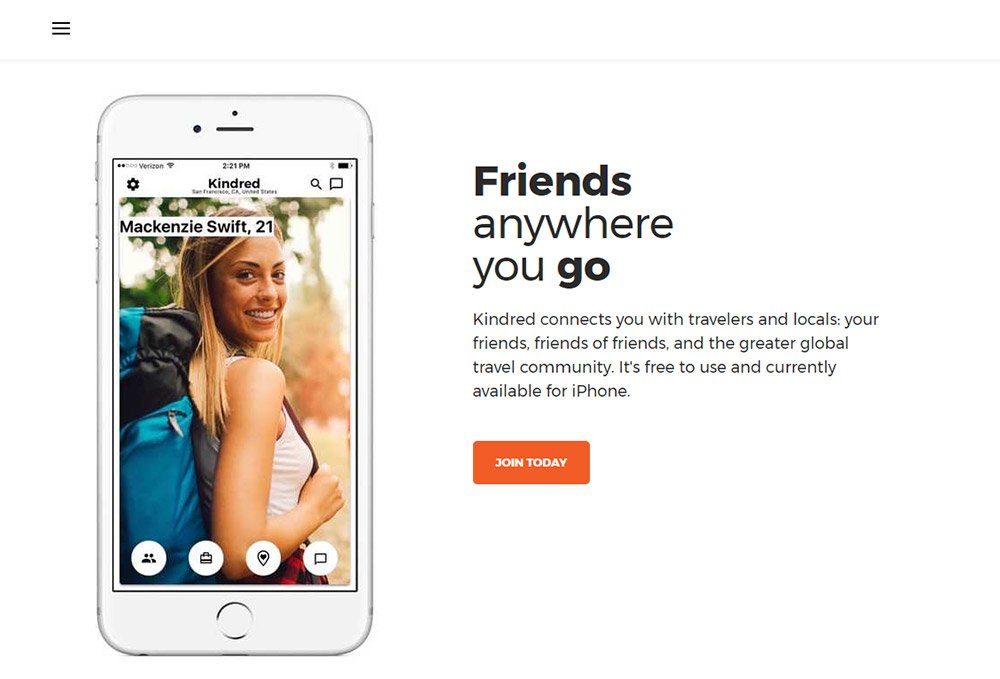 The Kindred homepage uses Montserrat exclusively throughout the site. It's the first header to grab your attention and it's all over the site from image captions to footer links.
What I like most in this header is the variation of thickness. You can build heavy contrast with Montserrat if you vary your font weights in CSS.
This works well for corporate sites or portfolio sites where you wanna emphasize certain words in your copy. But for article headers you'll want the thicker Montserrat to grab attention.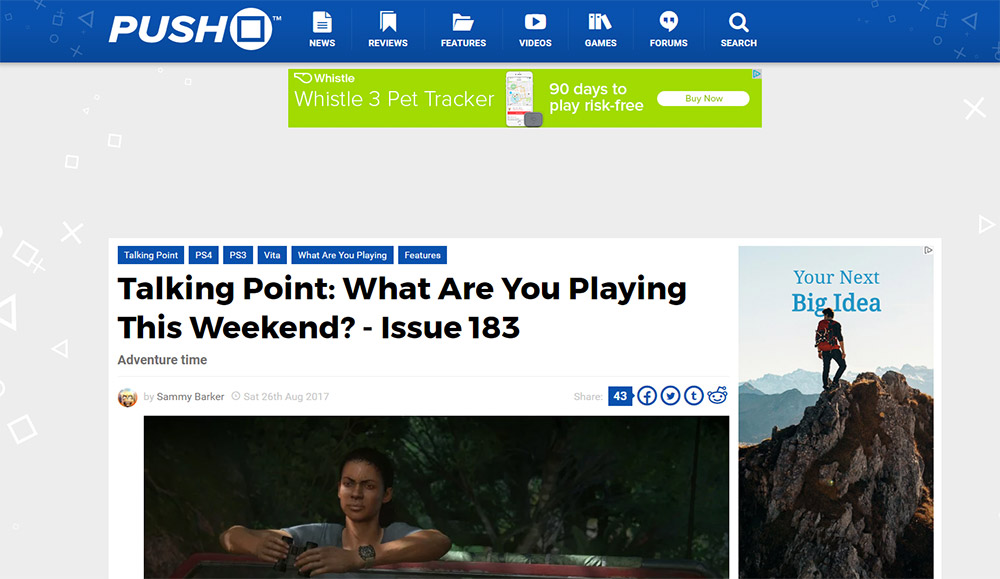 Push Square uses the thickest Montserrat style for all their page headings. It naturally has a good amount of letter spacing so you might even try to reduce this a bit and bring the letters closer together.
Either way this typeface is real easy to read at a glance and it's one of the thicker sans-serif options with a crisp design.
Absolutely recommended if you're looking for a strong yet charismatic sans-serif header.
Lato
I'd consider Lato a very traditional sans-serif headline font.
It works in almost every situation but it doesn't have too much personality one way or another. It's not too stiff, nor too creative, and it varies tremendously between the thinnest style and the thickest.
Again this can work as a body font although I don't think it's the best choice for page text. Headers are another story and Lato fits brilliantly as a header typeface.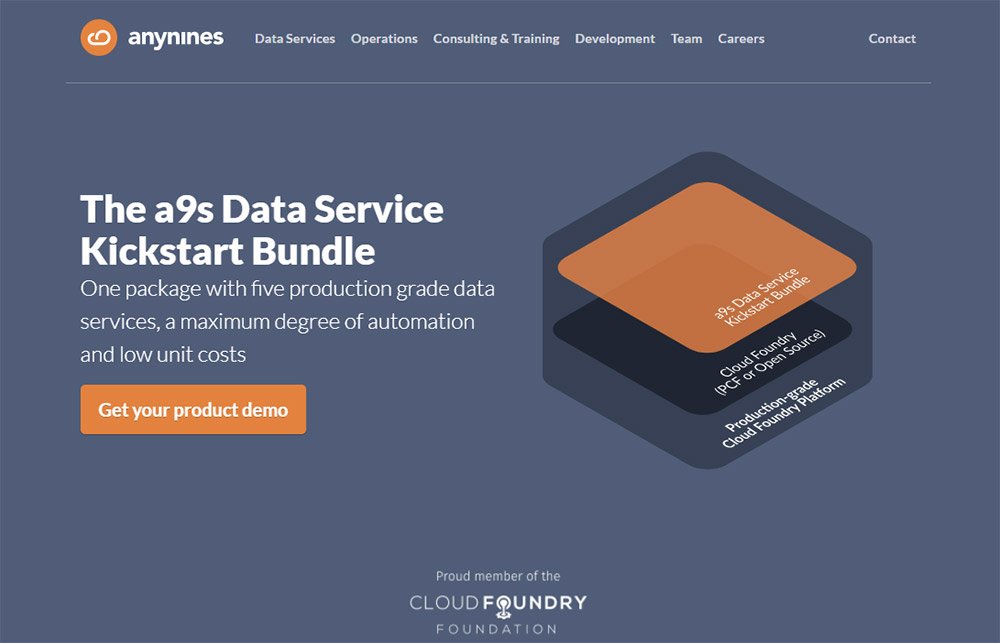 On the anynines website you'll find Lato pretty much everywhere. The navigation, page headers, and even smaller copy sewn throughout the page.
Lato is most impressive because of its versatility in header styles.
You can actually use the thinnest Lato font and still create clearly readable headers. Take a look at the articles on PCGamesN to see one example of this.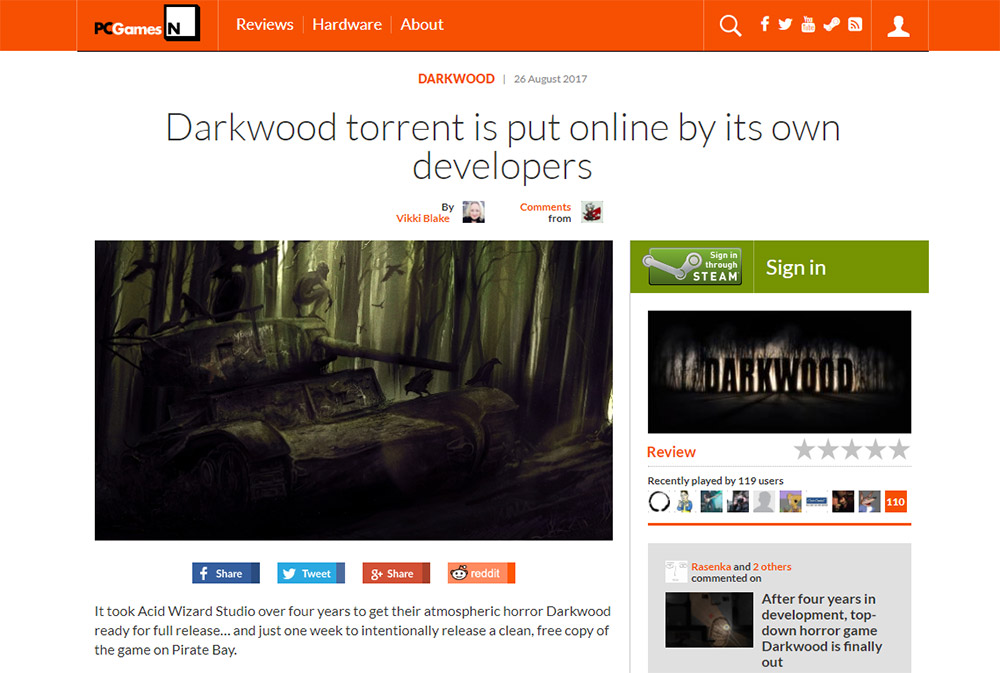 If you're gonna test Lato be sure to try its many variations with different colors for contrast. The process of styling type for the web can seem complex but it makes more sense as you practice.
Lato is a safe bet for pretty much every website and it has all the variety of Montserrat with a slightly more "generic" feeling.
Catamaran
Here's a font that really feels unique with its massive variation between the heavy bold and thinner font weights.
Catamaran can work nicely as a body font if you only use thin styles. But adding bolded text into your paragraphs can look wonky since the typographic styles are very thick.
But with a thick font comes an excellent choice for header designs. You can see one example on Full Home Living which uses the heaviest font weight(900) to create a large thick header.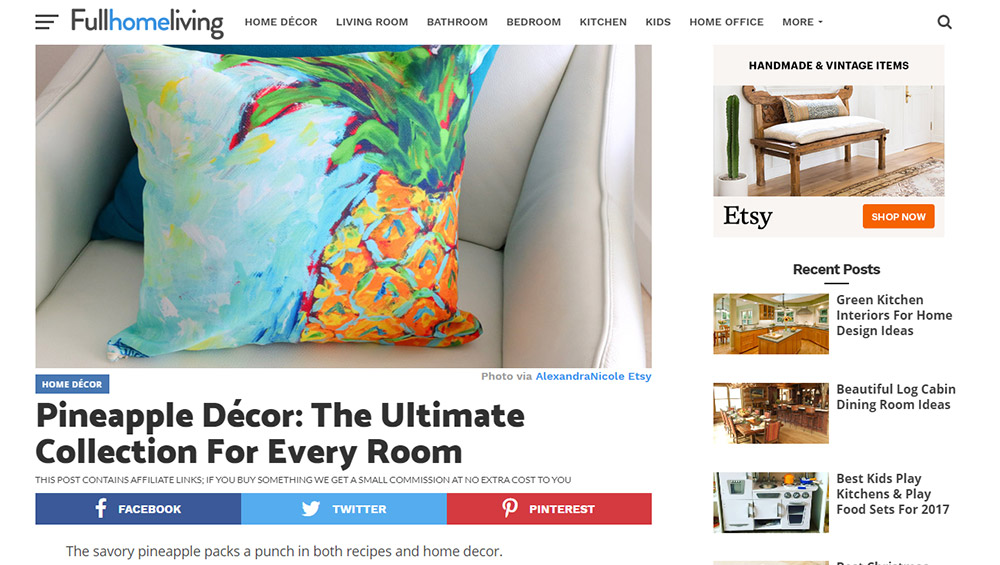 The best thing about Catamaran is the oddly-shaped letterforms. They really feel unique and almost have a handwritten style to them.
I'd primarily use this on a creative blog or even a creative portfolio website. It feels too free-flowing to work on a serious news or business website and the thickness can be too much for some headers.
Now this other example isn't technically a live website, but you can find the Catamaran font on the Cuckoo theme designed for ThemeForest.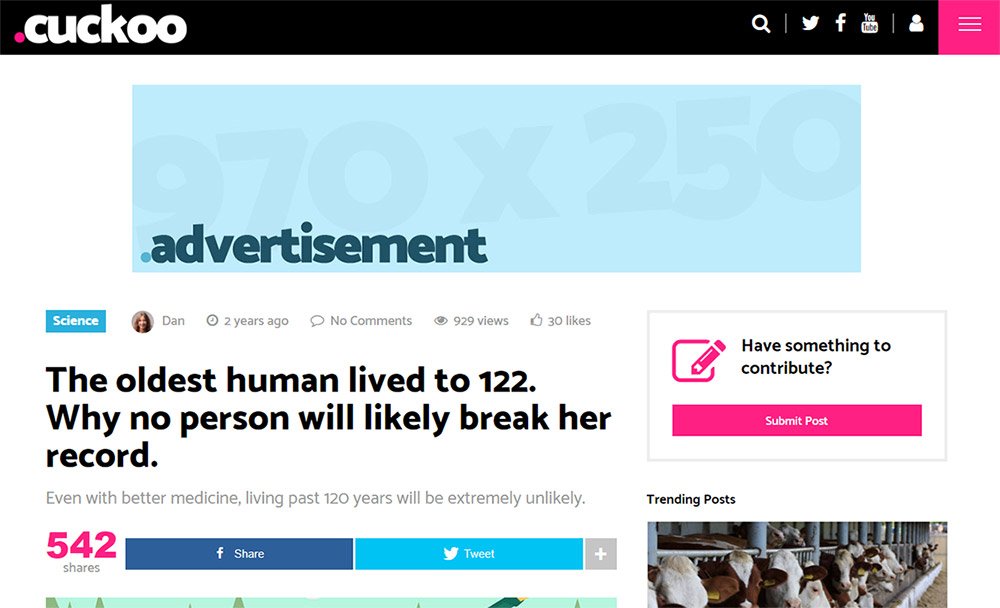 I tested a few settings by editing this theme in my browser and the heaviest bold definitely works best for headlines.
You can try adding Catamaran to your paragraphs too if you wanna stay consistent. But I find that a clearer font like Helvetica works best for body type.
Raleway
The Raleway font is definitely eye-grabbing and it's easy to spot because of the interconnected shape of many letterforms.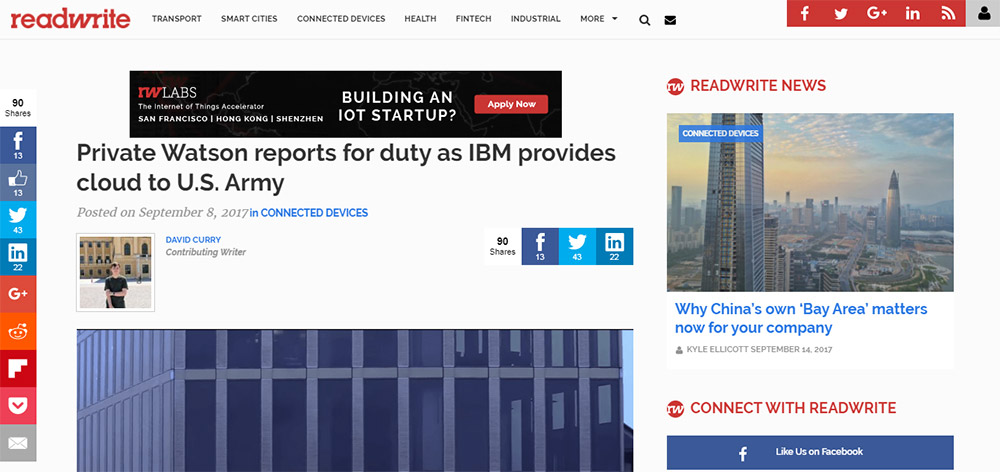 Tech blog ReadWrite uses Raleway for their headers across the entire site. When sized smaller for sidebar/related post stories it can blend pretty well into the layout too.
At larger sizes it can feel a little too thin, but a nice workaround is adjusting letter spacing to keep words closer together.
I also like how Raleway looks super clean when bolded for larger headings. You can see an example on the portfolio site Duplos by Ricardo Mestre.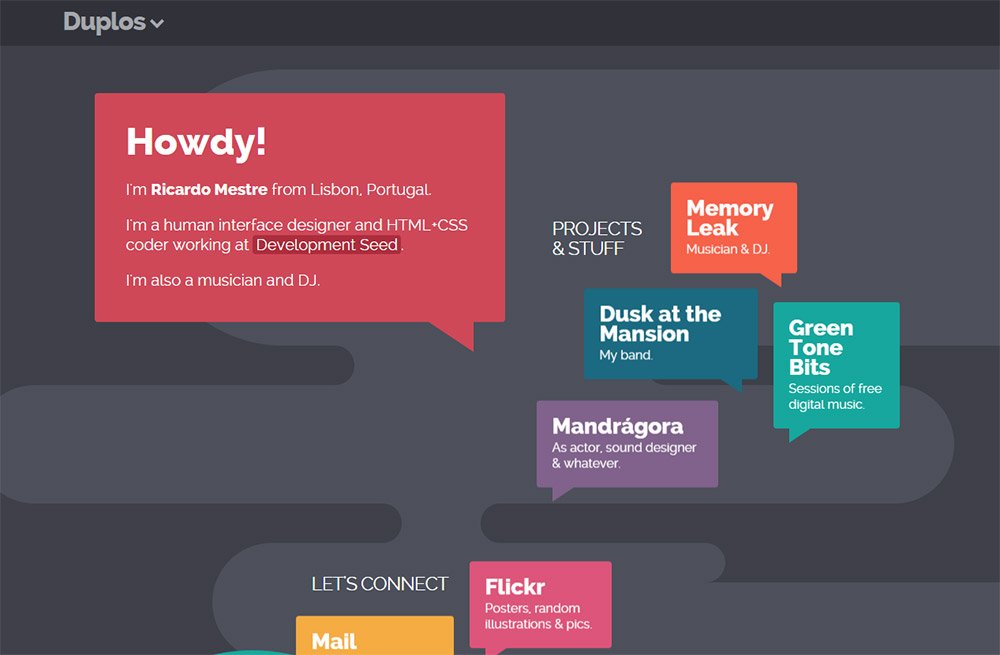 Notice how the speech bubbles each have differing sizes for headers. But they all use Raleway and the font thickness works really well regardless of size.
Raleway's "w" shapes are unique. The uppercase and lowercase both look like two letter v's put together.
This isn't inherently bad, although it may not suit everyone's preferences. Just depends what you're looking for in a header.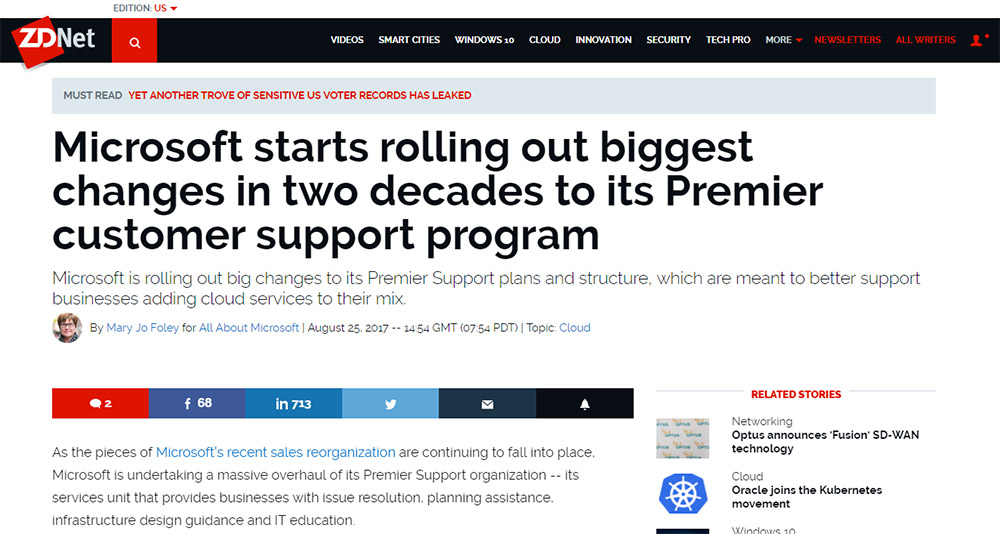 A lot of big names use Raleway including ZDNet which runs this font on article headers, subheaders, and page content.
Because of Raleway's unique design it'll either work well on your site or it won't. Definitely worth testing but just know this isn't the easiest font to make blend.
So these are the fonts I've found the most useful and seen the most on the web. But Google's font library offers 800+ typefaces with new ones added each year.
Try digging into their massive library on the GFonts homepage and see what else you can find for that perfect header typeface.