Computer programming has always maintained an air of mystery, seen by many as a complicated language, understandable to only a select few. However, perceptions are beginning to change, and coding is fast becoming a highly-desirable skill in the job market.
As a result, many sites have sprung up on the web, offering tutorials and guides to people who want to learn how to code. Some provide access to theoretical articles, while others have developed interactive tools and projects. All of them offer top-quality information – so regardless of your preferred learning style, there will be a site available for your needs. We've rounded up ten of the best sites.

Useful Coding Tutorial Sites
Codecademy
Codecademy is one of the best sites available for those who want to learn how to code.
The site has built up a cult following, drawn to the service by the promise of free, straightforward guides. Users can learn how to use JavaScript, HTML, CSS, PHP, Python, Ruby and APIs, by working their way through a series of carefully explained exercises.
The interface is simple and clean, and the step-by-step instructions are easy to follow, even for complete beginners. For those who already have some experience at coding, Codecademy allows you to skip the basic lessons, and get stuck into more complicated concepts.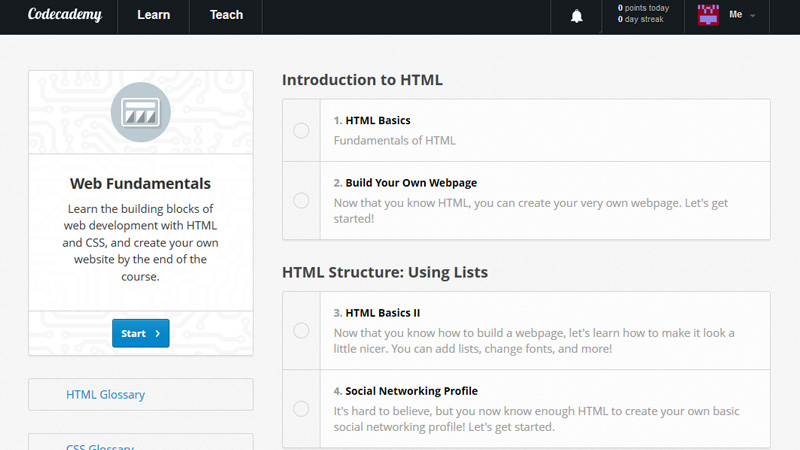 Code School
Code School offers four 'paths' of learning –Ruby, JavaScript, HTML/CSS, and iOS. Users learn how to code by following a blend of screencasts and interactive tutorials.
Code School is similar to Codecademy in many aspects. The main difference is the price – where Codecademy is completely free to use, Code School operates as a "freemium" service. The basic tutorials are free, but more complicated concepts require a subscription to access.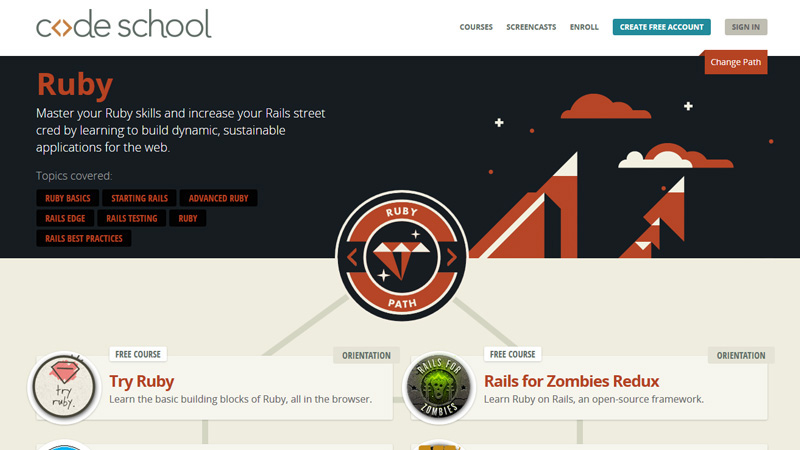 Code Racer
Code Racer is an innovative concept for learning code, developed by Treehouse. In their own words, Code Racer is a 'real-time multiplayer game', which involves creating code in HTML under timed conditions. The service matches you with other players, who you then race against to finish coding challenges.
It's a quick and fun way to learn the rudimentary skills of HTML, although complete beginners may want to research the basics on Treehouse before tackling the game.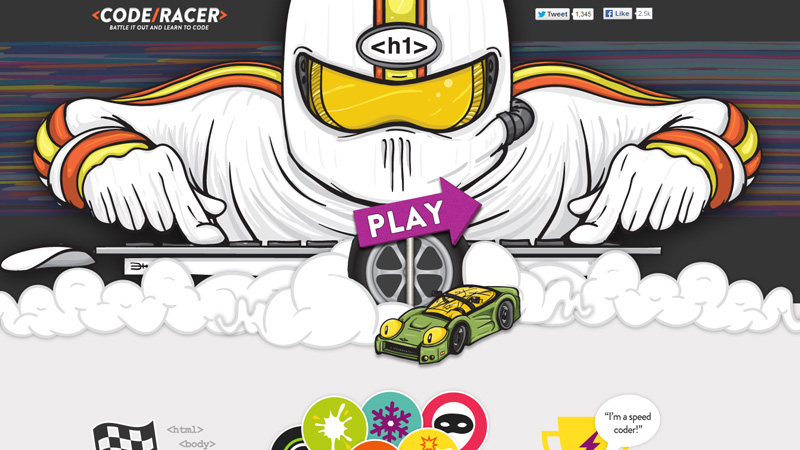 Code Avengers
Code Avengers belongs to the Code Racer school of thought – make learning to code fun. This is a useful site for beginners of all ages, although the theme tune and branding are aimed towards a younger audience.
The instructions are easy to follow, and there are helpful prompts available at all stages. The site also allows users to play a mini-game after every ten lessons completed. Currently the site only offers lessons in HTML/CSS and JavaScript, but that's set to change in the future.
The team behind Code Avengers also run real-life "Code Camps" for children up to the age of 18, with the goal of getting more young people interested in coding.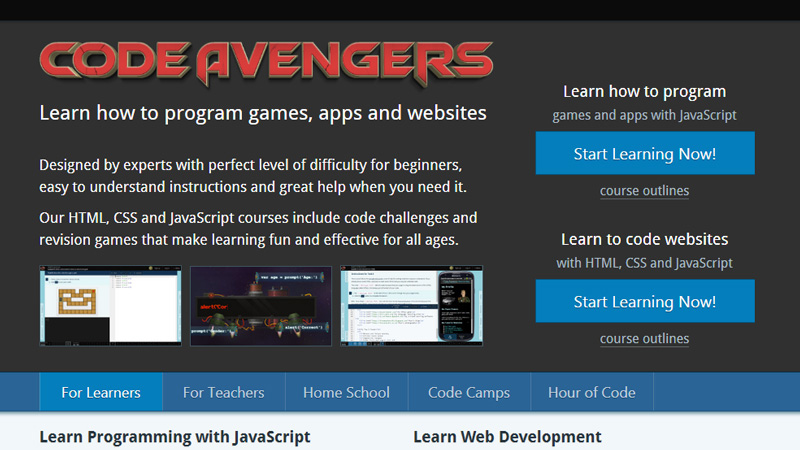 Udemy
Udemy is part of an online learning revolution, designed to bring world-class education to the masses. Experts post lessons and courses – some free, some not – on any topic imaginable, and visitors to the site can then access the information.
A popular topic for instructors on Udemy is coding. There are reams of high quality videos and tutorials available on the subject, ranging from short, brief overviews to hours of in-depth analysis.
Depending on your existing skill level, time limits and ambition, you can choose the course that best suits you – as there's no over-arching subscription fee, you only pay for the content you want to access.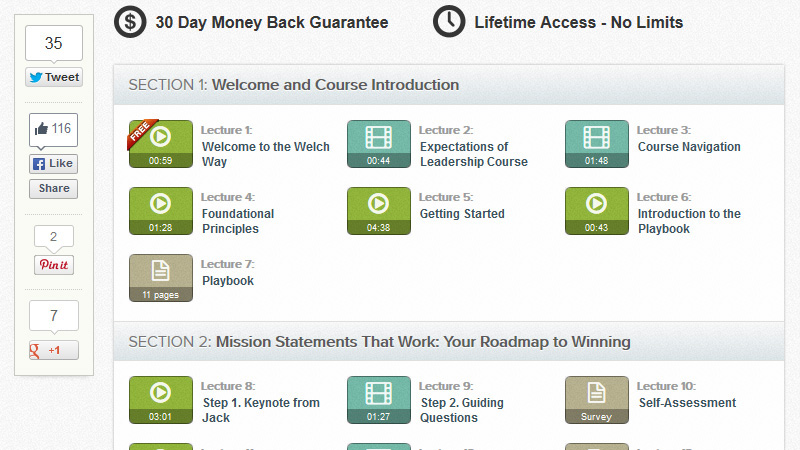 Khan Academy
Khan Academy is similar to Udemy, offering online classes and courses on a variety of subjects. However, there are two main differences. Where Udemy offers a broad selection of topics, Khan Academy currently focuses on technology, science and mathematics. They have also boldly pledged to provide their services for free, forever.
There is an extensive computer programming section, including videos, tutorials and articles. There's also an exciting feature in the interactive coding interface. With most of these sites, users write a code and press 'run' to see the results. With Khan Academy, this process works in real-time, so you can see changes happening as you make them.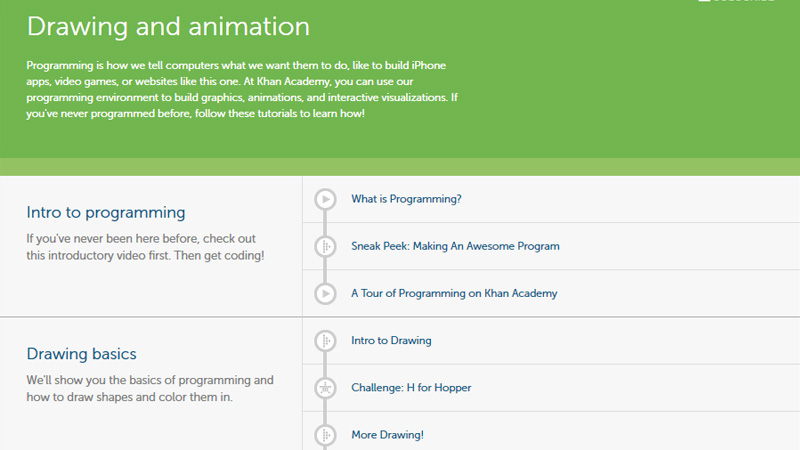 MIT Opencourseware
Another site which offers online courses in coding is MIT Opencourseware. This is a scheme run by the Massachusetts Institute of Technology – one of the top universities in the world – to make their course contents freely available to users all around the world.
As you'd expect of MIT, the courses are all of a very high quality, and the computer programming tutorials are some of the best available on the web. The "Introduction to Computer Science and Programming", for example, contains a huge number of resources, such as lecture videos, handouts, slides and quizzes.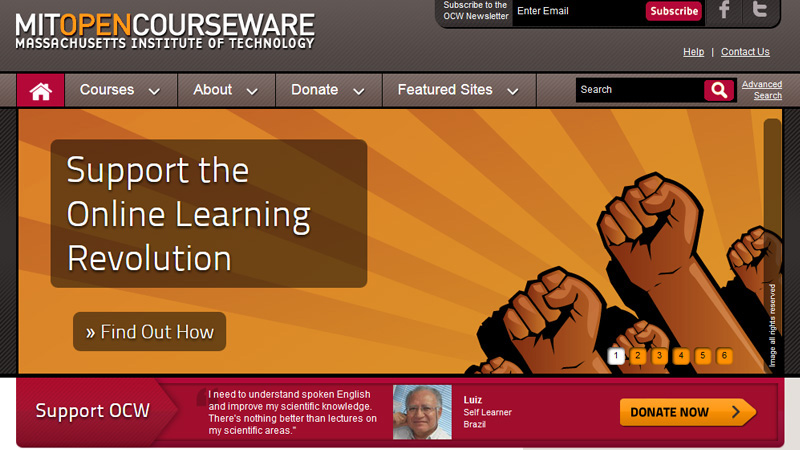 Learn Street
Learn Street is a relative newcomer on the online code-teaching scene, and currently offer beginner courses in JavaScript, Python and Ruby.
Some coding websites guide users through their exercises, but don't impart enough knowledge to help them apply what they've learned in the real world. Learn Street are doing their best to tackle this problem – a glossary of technical terms and a summary of key concepts accompany the user interface at all times.
There's also ample opportunity for users to practice their new-found coding skills. Learn Street has devised a series of projects – ranging from creating a game of Snakes and Ladders to an Income Tax calculator – graded depending on difficulty.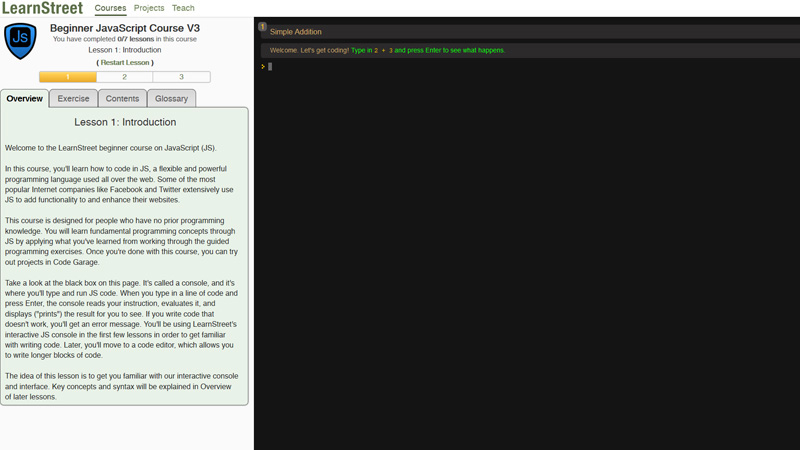 Mozilla Developer Network
Many of the sites on this list provide a hands-on, immersive learning experience for the user. However, they often don't explore beyond the basics of coding.
The Mozilla Developer Network offers a more theoretical, reading-based approach to learning how to code. It contains a vast number of documents, guides and how-tos for the aspiring programmer, written by some of the world's leading authorities on the subject.
Although there are plenty of basic articles, this is the ideal resource for those who already have some experience, and want to improve their skills by reading in-depth information.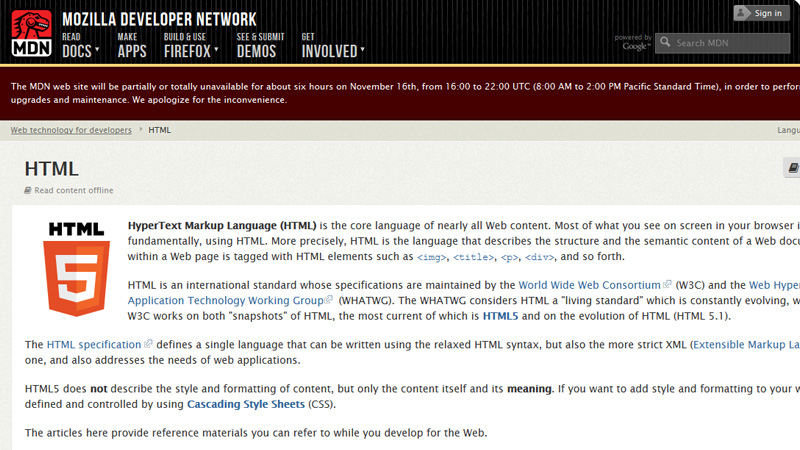 Dash
Dash, run by General Assembly, is a fantastic tool for learning the basics of programming in HTML, Javascript and CSS. Rather than working through a series of unrelated tutorials, Dash teaches the user how to code by working through a series of projects.
The user is guided step-by-step through each project, which range from building a small website for a fictional friend to coding a robot, powered by CSS. As you make progress, the skills you've learned are "unlocked", and explained in greater detail.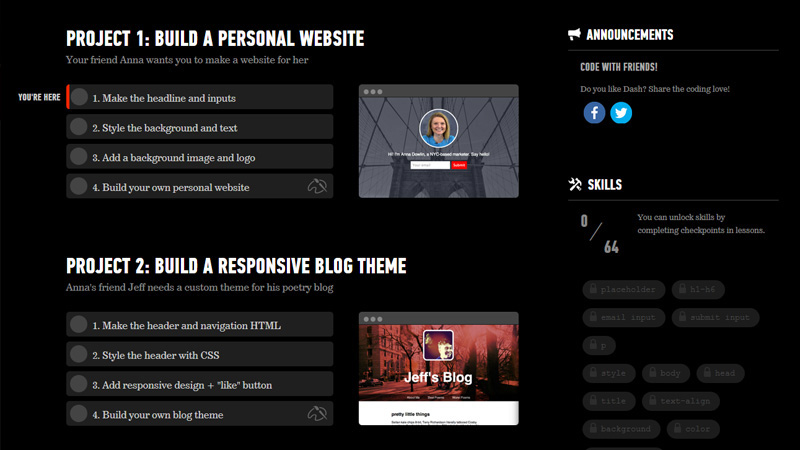 Conclusion
Consider your learning style before choosing a site. If you're more of a hands-on learner, choose an interactive service like Codecademy or Dash. If you'd prefer to study the theory first, then explore the resources available on the Mozilla Developer Network, or MIT Opencourseware.
Learning to code is like learning a language – you need to practice if you want to improve. It's better to have several short study periods throughout the week, rather than one long session. Don't feel daunted – programming isn't as difficult as you might think. Log on to one of these websites and give it a go – you might surprise yourself.