The web design world seems to be changing rapidly as designers push the boundaries on what can be done on the web. There are a lot of inspirational website lists out there so I wanted this one to be different.
This collection has a broad range of designs that cover many industries. From a web design resources to a shoe company site, this list contains a little bit of everything. The saying – "Beauty is in the eye of the beholder" applies to web designs too. Take a look and see if any of the designs catch your eye immediately.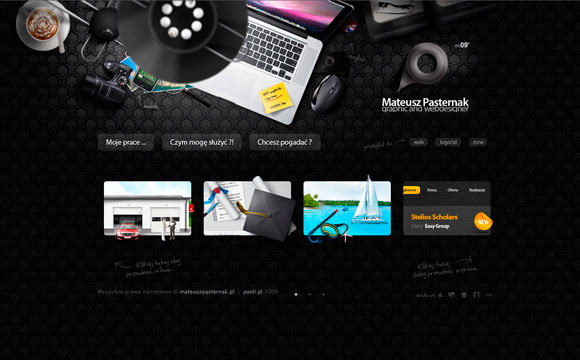 Inspirational Examples of Eye Catching Website Design
Best Psd Freebies
This website is very clean, neat, and has an amazing front page featured slider. A well laid out site that makes great use of white space.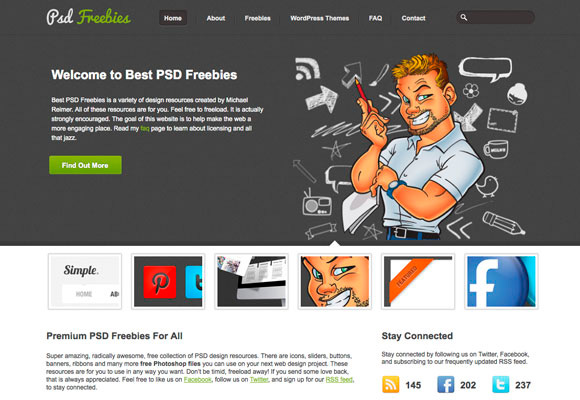 37signals
A very nice and simple site again that does something that most sites don't do. They center everything. It really works for this website.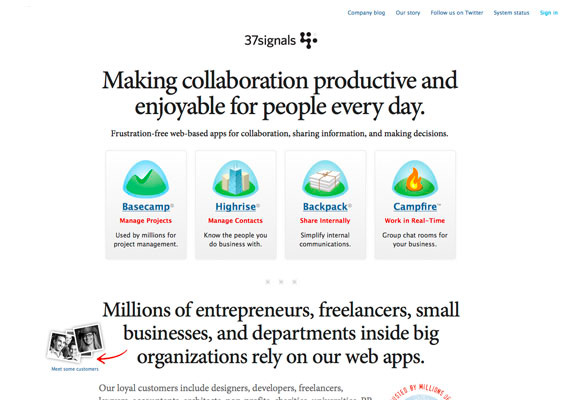 Landor
I really like the mosaic feel of this website which really draws your eye in to each article. The color accents also add to the overall theme.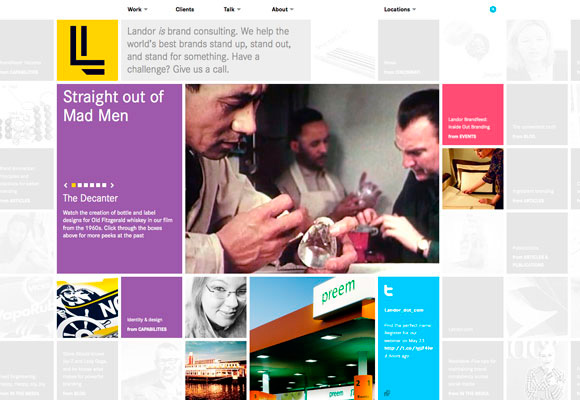 Oliver Russell
I like the color scheme used in this website. It really appears welcoming and they made great use of white space. Very neat and organized.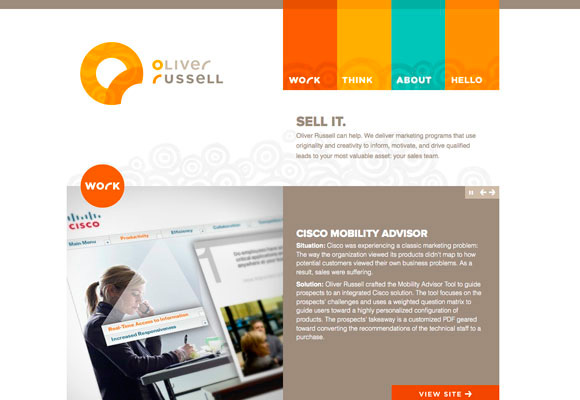 Pulp Fingers
I like the subtle noise texture in the background and I like the bold color scheme.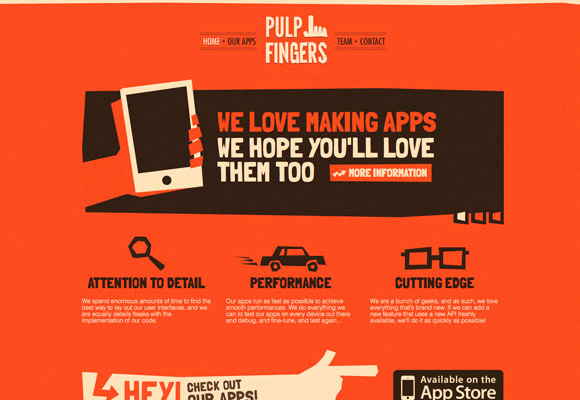 Resume Baking
I like websites with big headers that draw the user in and this site does exactly that. Great blue color scheme and nice red accent color.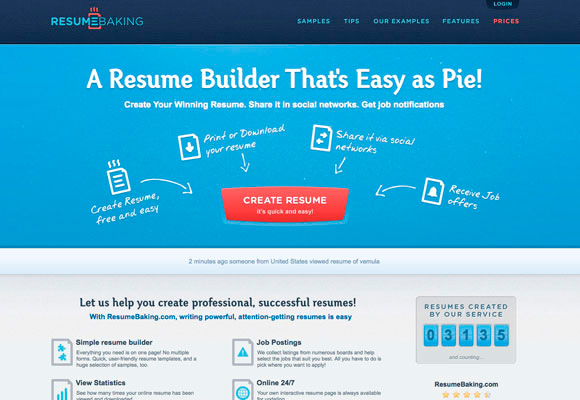 Mail Bakery
Great example of an illustrative header and a good call to action example. It really draws the eye in and makes you want to see more of the website.
No Leath
I really like gray scale themes and this site is a great example of a job well done. They make good use of typography and big graphics to display their product.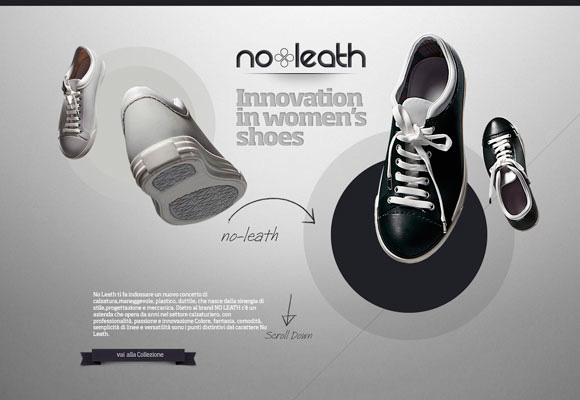 TokioLab!
Typography can be really powerful and TokioLab! really nailed it. The site is super simple, but it's so neat and organized. Love it.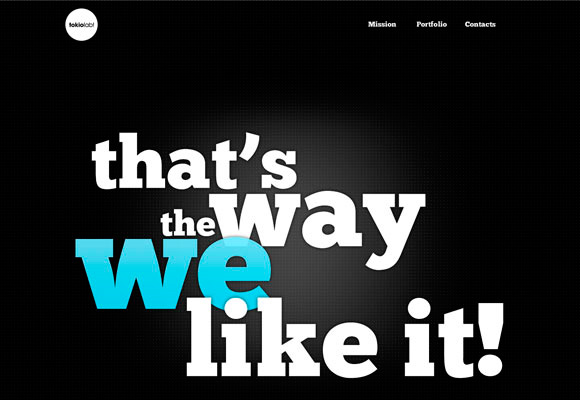 Glamour.biz
Great color scheme, and good use of a mascot throughout their whole website. Great attention to detail.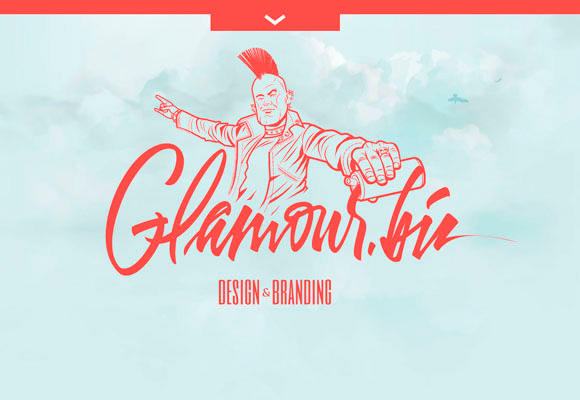 Lake Nona
In my opinion, one of the best websites out there. The best slider I have seen, and an amazing layout. I had to look through the whole website just to see the design. Love it.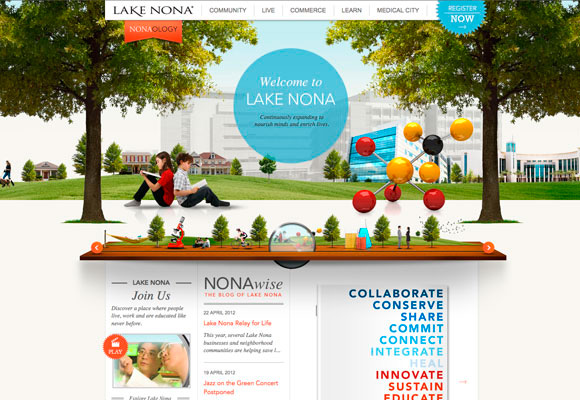 Fashion Photography
Another great example of a gray scale scheme. Everything is organized into sections and they use graphics properly throughout the website.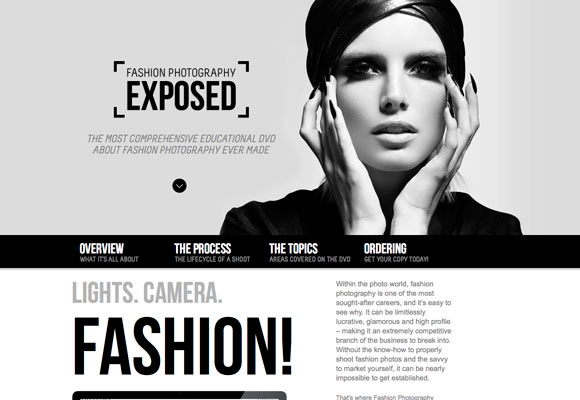 Pandr
The header got me sold on this website instantly. Its' amazing how a great header can take a website to the next level. Great green color scheme and love the rocket ship.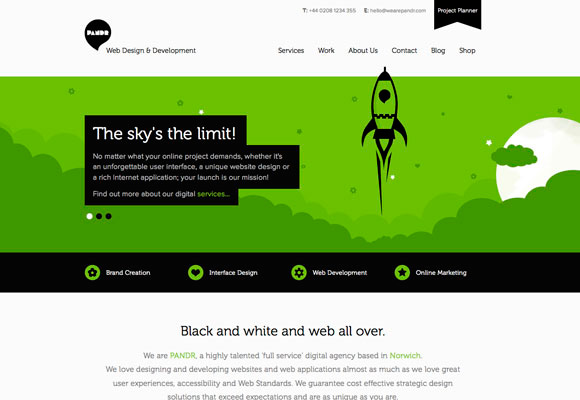 Shout
Great example of a one page website. Smooth transitions and uses great illustrative backgrounds to keep the user engaged.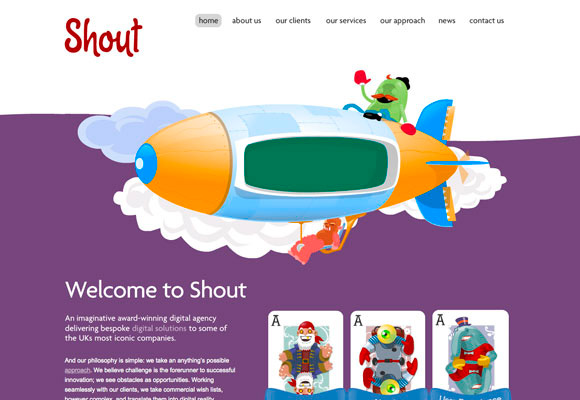 Inflicted
I really like the full width slider used on the home page. It's another great example of how a slider can take a website to the next level.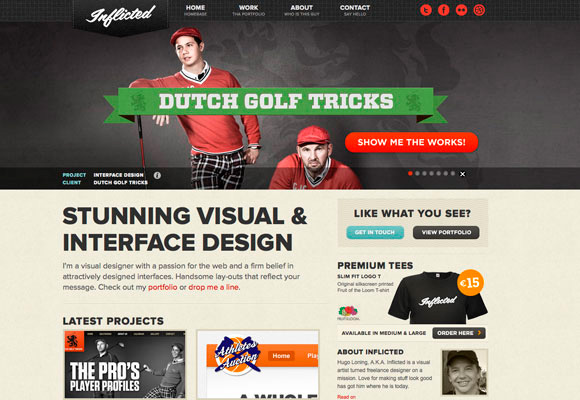 Toasted Digital
I really like how the page loads up each section with jQuery transitions. Really neat and awesome illustrative header. It won a site of the day award as well.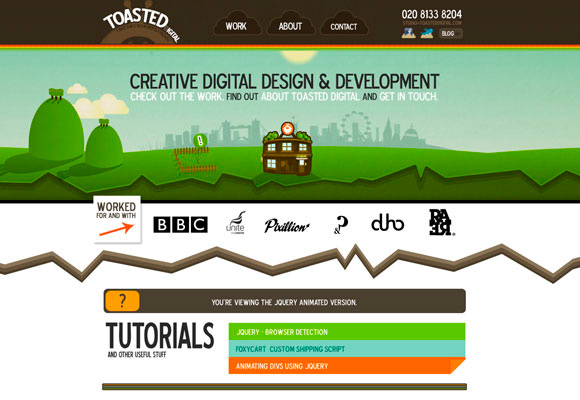 Premium Pixels
One of the best examples on the web of a perfect minimalistic theme. The content makes up the website. Everything is placed perfectly and white space is used effectively.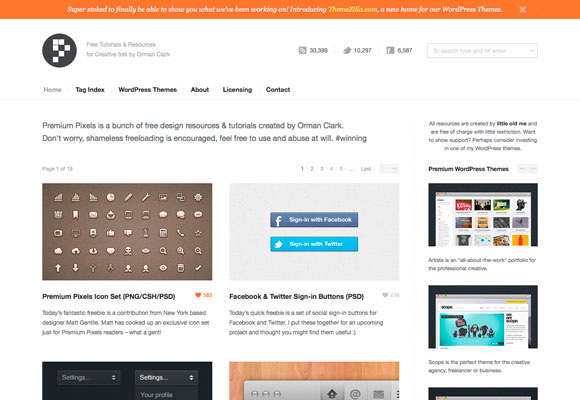 Tea Round
This is one of the best examples of iPhone app launch pages. Great design scheme and nice illustrations used.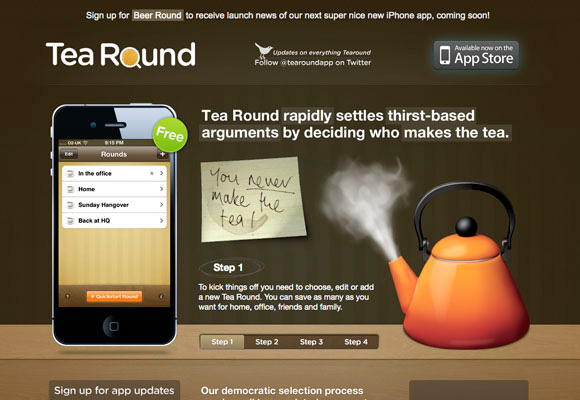 Yoke
This site uses subtle textures effectively and has a great header with great use of typography. Very nicely laid out website.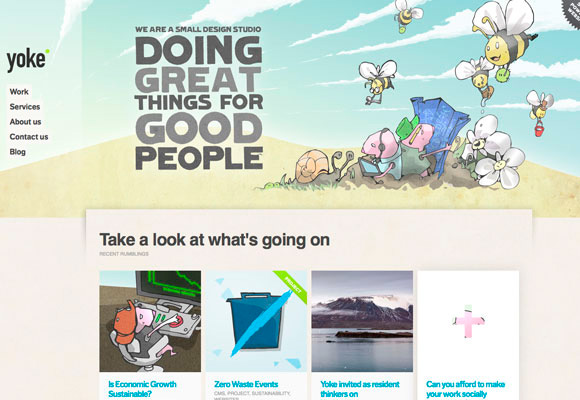 Matt Hamm
The thing I like about this website is that graphics drive it and not lots of information. Really minimalistic style website that makes great use of white space.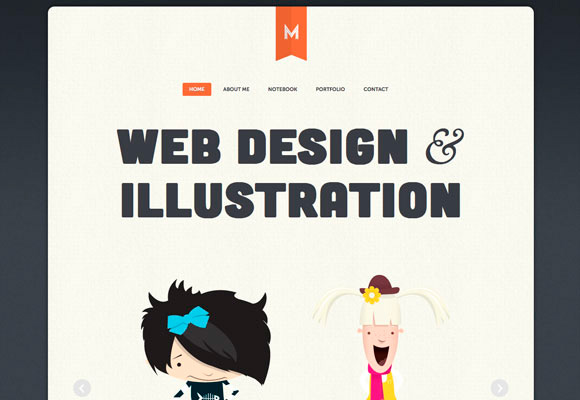 Mateusz Pasternak
I have always wanted to create a website like this. Great background image and nice dark scheme.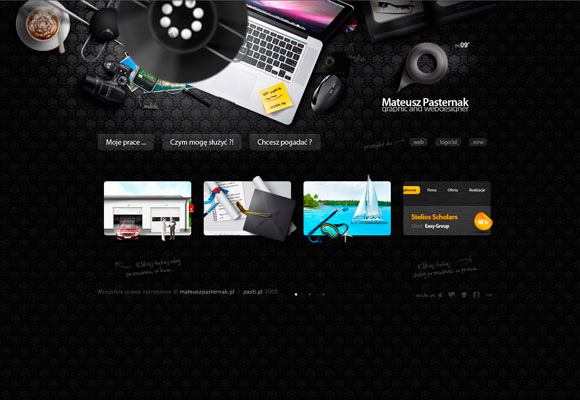 Narfstuff
This is one of the few websites that pulled off a nice background that helped outline the page. It really adds to the website. Great stuff!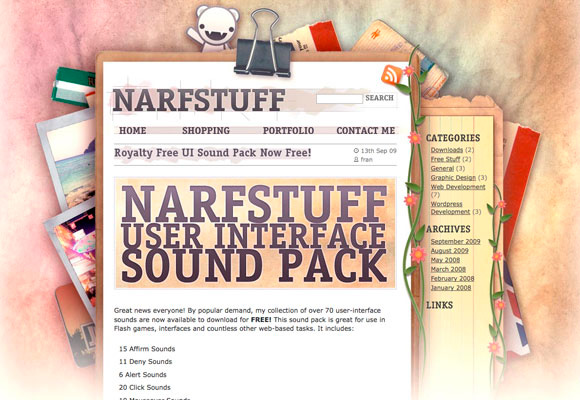 Face. Works.
This website is helping create the trend of minimalistic web designs. A minimalistic scheme that uses the content to drive the design.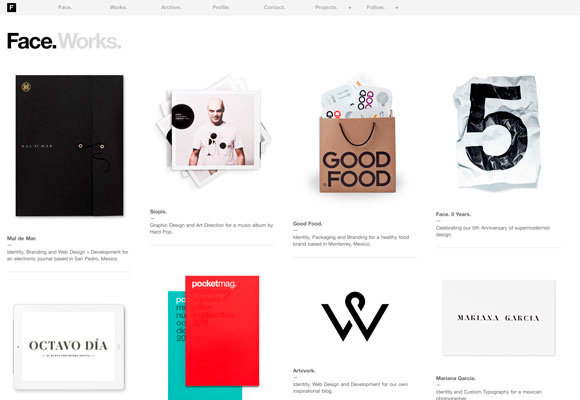 Treehouse
I really like this website because it uses graphic illustrations to drive the message and has a great color scheme to bring an attractive styled website.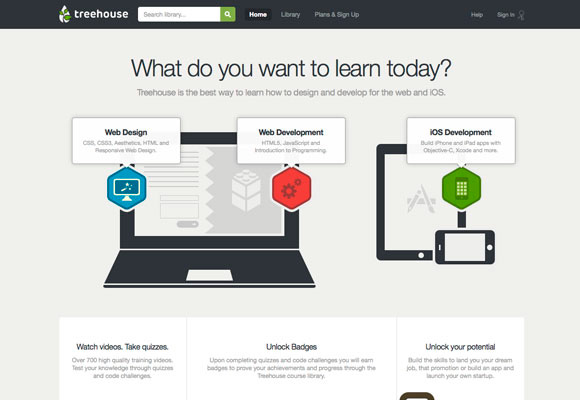 YasTech
Amazing front-page slider and awesome use of a textured background. Every page is properly laid out and great blue accent color used throughout the website.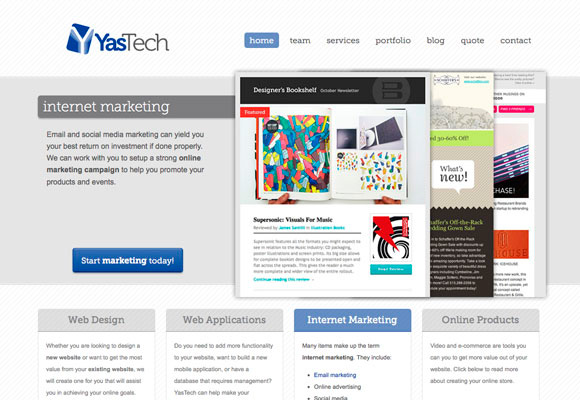 Robby Leonardi
This site has both vertical and horizontal parallax scrolling, it is a highly imaginative and well laid out example of website design.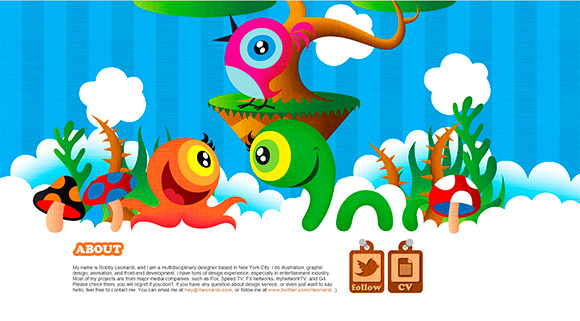 Blizz Blog
This blog design displays a beautiful mix of a retro color scheme on a modern design, with a little grunge thrown in for good measure!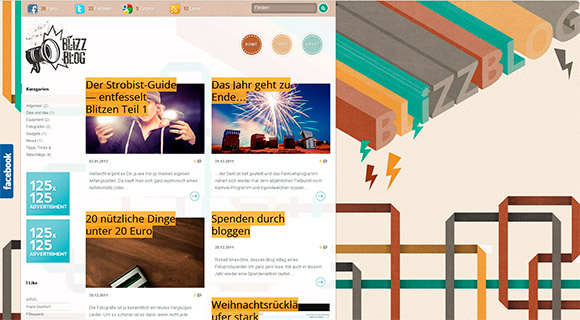 Haus
Another superb slider with a zoom effect each time the image changes really catches the eye on this beautifully designed site.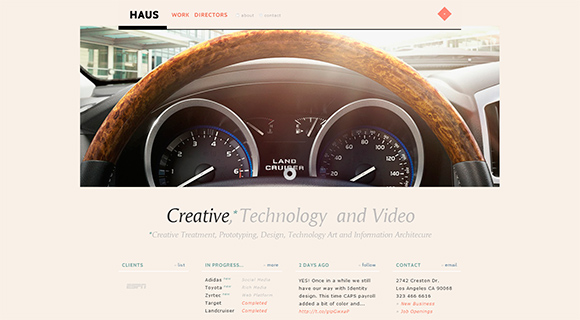 Fancy Rhino
This award-winning site uses horizontal scrolling and each screen has it's own style – quite a different approach from the norm.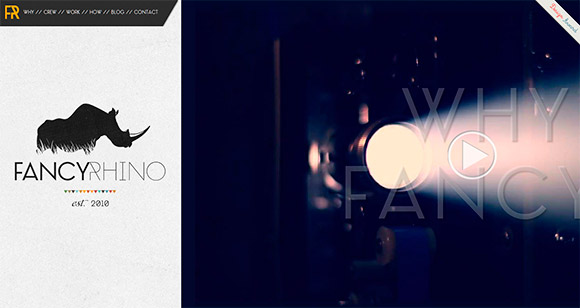 Kevin Anderson
This portfolio site is so simplistic that it is brilliant. A very short slideshow of some of Kevin's work helps to make the site a pleasure to visit.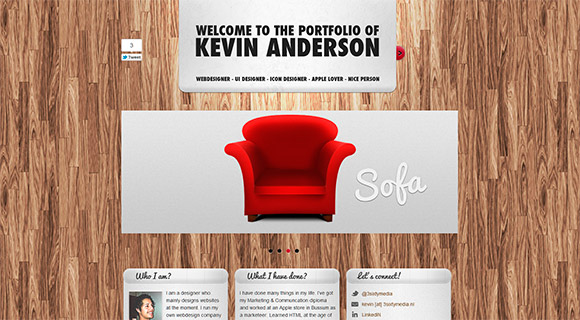 Vancouver Aquarium
The whole background of this site is a three-image slideshow and the background of the content section is semi-transparent. It's a very well designed site.
Conclusion
Well I hope you enjoyed this list. I would love to know what you thought about these designs and if any of them stood out or have inspired you, so make sure to leave your comments below.