What do I mean by avoid fluff while doing your web design? First, let me tell you what I don't mean by avoiding fluff:
I don't mean using your own theories on how people are behaving and designing the site at all.
I don't mean following a 'conventional approach' either.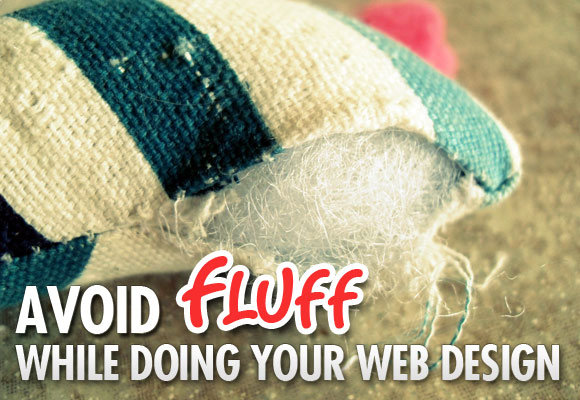 What I mean by 'avoiding fluff' is not to get into your visitors way. 99.9% of the time (my estimation), people are visiting a particular website because they want to get something done.
On a gaming website, they want to "kill some time" and "kill boredom".
On an e-commerce website, they want to "learn more about the product" from the manufacturer himself and from user reviews and buy the product.
On a website providing content, people want to get the information they're looking for. And yes, most of the time that information is a particular fact and not a bunch of fluff. That's one main reason why people love useful lists like 15+ Design Related & Project Management iPhone App for Designers.
Start By Observing What Visitors Do
Don't tell me there's no way to do that. You have a bunch of tools these days to observe what people do on your site.
Heatmaps
There's one crazy tool called CrazyEgg that allows you to see on which areas of your site visitors click most. This way you can discover the areas of your website that are most important to your visitors, as well as those areas who aren't. One useful rule of thumb is: Visitors will usually focus on the areas you highlight.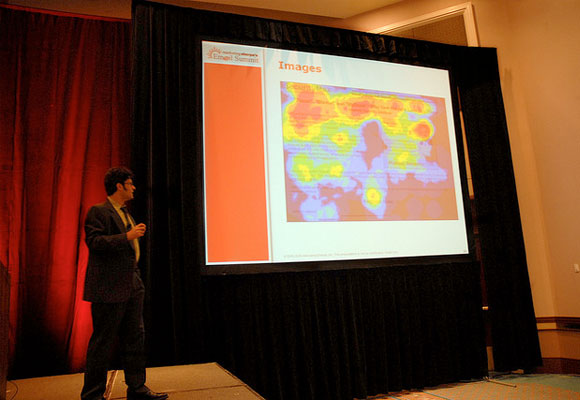 Image credit: Marketing Sherpa
Let's take this people search engines article and guess: What are the areas visitors are most likely to focus on here?
The sub-headlines (they're highlighted)
The actual items of the list
Your site might not including list posts so it would be useful if you install CrazyEgg and see how people are behaving in your circumstances. Clicktale is another tool that allows you to watch videos of how your visitors behave on your site. If you take a few sample videos and watch users' behavior, you might realize why some things are happening. Understanding why something happens on your site is often the most important insight you can get.
Analytics
Learn how to use segments to get useful insights from your Analytics program. This is especially useful in Google Analytics. Never heard of segments? They're located on the left as "Advanced Segments" in Google analytics.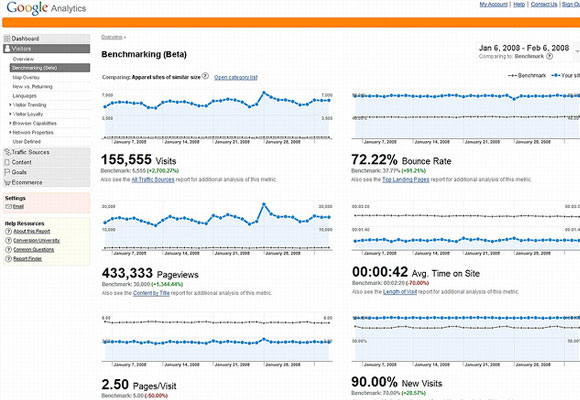 Image credit: suzukik
You can do many useful things with segments like the following:
See the most loyal visitors. Create a segment where you'll see what visitors have been on more than 3 pages on your site. When you do this, you'll be presented with a totally new Analytics dashboard where you can learn everything you want about those people, including where they come from, what browsers they use and the traffic referrers.
See what brings in most money. If you have set up goals in Analytics, you can create a segment and see what visitors respond best to your upsells (what are the traffic sources that send those people), the users with the largest lifetime value and so on.
Use Common Sense
Here's one sample chapter from one best-selling book on usability called "Don't Make me Think: A Common Sense Approach to Web Usability". This chapter outlines some of the ways people behave online that goes hand-in-hand with that I've said before.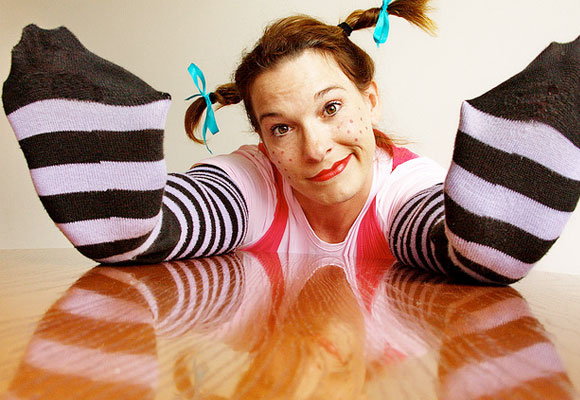 Image credit: bound_4_freedom
People on the web basically want to do something, get something done. Things like buying a ticket, checking for frequent flyer miles and so on. Your job is to basically to figure out what they're trying to do using some of the tools above and help them get that thing done fast & easily. Inserting something that will get in the way of getting something done is 'fluff' and distraction.
Ads often distract visitors from trying to do something. Except…if they are relevant. Adsense, anyone? Targeted advertising as been taking off in the past 10 years and will probably continue to do so. Advertisers are looking to make ads more and more relevant to users so they click more. If you, as a webmaster, want to accomplish your goal (better conversion rate, better CTR on your Ads), then you need to do the same thing.
Make a Good Internal Search Page
I'm going to generalize here: If you don't use Google/Yahoo/Bing Custom search, then your internal site search is probably going to lose out. Especially if you're running WordPress. That's the bad news. The good news is that custom search is pretty easy to set up.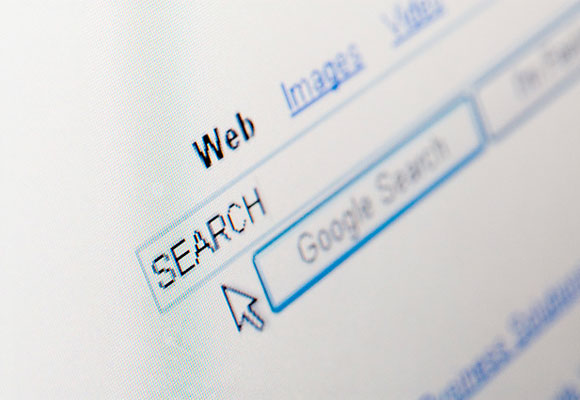 Image credit: Alex Segre
You just need to go to Google CSE page and then add the code into a widget if you're running WordPress.
Focus on Making a Great About Us/Contact Us Page
I admit, I'm in this group. I often forget to customize those 2 pages which are pretty important. Why are they important? Because users go to your About Us page for various reasons: to learn whether they can trust you (there are several case studies where About Us pages only increased conversion rate from 10-30%) and know you better.

A professional "Contact Us" page gives an impression of a professional site.
Make an Intuitive Site Navigation
This is a very common mistake I've seen web designers make. The web navigation for many sites are simply bad. The reason for this is because a simple/intuitive site navigation is really hard to make.
Why? Because you have no idea about your site visitors! You have no idea what their intentions are and what they're trying to do on the site.

Let's take an example: Suppose you're making a website on government grants. You don't have to be a wizard to see that most people come on those sites in order to find government grant opportunities. So what you want to add in the navigation menu is a clear "Find Government Grant Opportunities" button as well as something like "Common Problems if you're applying for a government grant". You also might want to add a list of other helpful resources with a button like "Useful Resources" and so on.
It's always useful to learn a bit about visitors before designing the site.
Conclusion
Did I forget something? Did I forget to add some principles web designers forget or should stick to? I'd love to hear your suggestions below in the comments.