Imagine editing or enhancing your photos without the having to buy pricey software, installing apps, or even hiring a professional.
Forget about high-end desktop image and photo editors. The software that normally seems indispensable for photographers, designers, or even social media addicts can now be replaced with free or budget web based image and photo editors.
What Is An Online Photo Editor?
Plenty of online photo editors have surged up steadily in recent years. These tools allow you to enhance, change, add effects, customize the looks, and make interesting photo editing without needing programs like Photoshop or other desktop-bound software.
With just a web browser and few clicks of the mouse, we could be featured on a magazine cover, change our facial expression or even do mashups of our own photos.
The main reason that encourages us to use these free online photo and image tools, other than entertaining ourselves, is that we won't be draining our processor speed and memory which is heavily required by high-end photo editing software like Photoshop.
The following web based photo editors and image tools are some of the most popular, efficient, and powerful in terms of features available online. Some of them are mainly for entertainment so feel free to try them out and you will agree with us that even free tools could be great too.
Online Photo Editors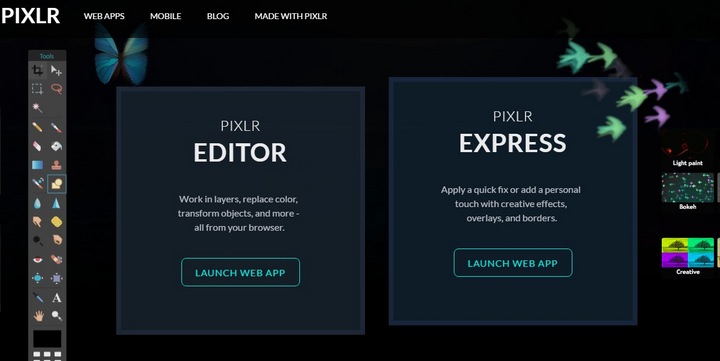 The Pixlr is a photo editing tool created by Autodesk, the founder of AutoCAD and Maya. The app allows you to do advanced photo editing tasks directly on the browser.  It's available in two versions: An express app for doing quick retouching and adding filters to photos. And a full version for advanced photo editing work.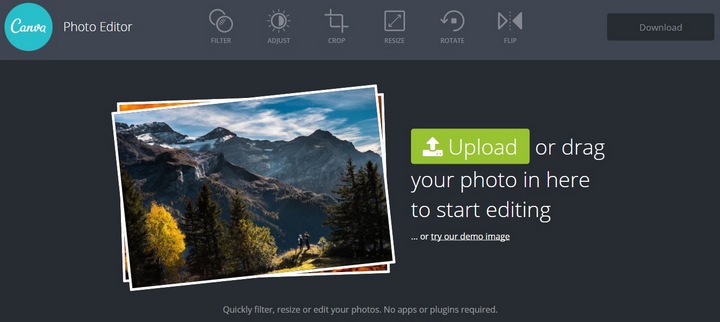 Canva is well known as a tool for creating social media graphics and infographics. Canva also has a free and an easy to use photo editor that you can use to do basic photo editing work online, like adding filters, adjusting brightness, etc.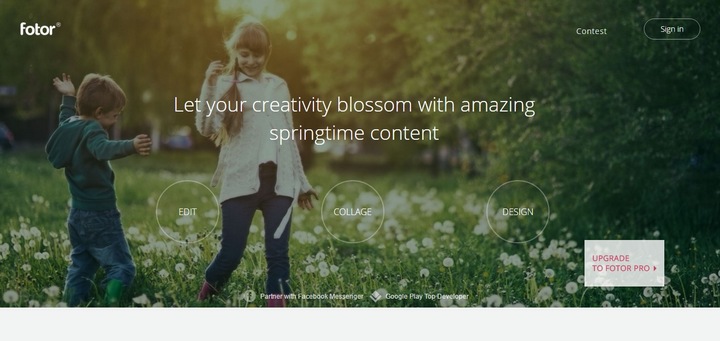 Foror is a powerful photo editing and collage making tool. It also comes with support for HDR photography and tools for beautifying your portrait photos.
This online photo editor is great for enhancing your photos. It comes with a set of useful retouching tools that allows you to easily improve your portraits before uploading them to Facebook.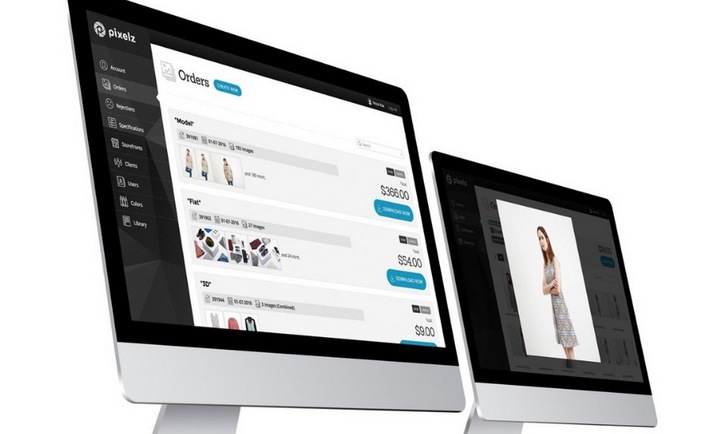 Pixelz is a photo editor that specializes in creating photos for product websites. The tool is free to use. However, it charges a $1.45 for downloading photos you create.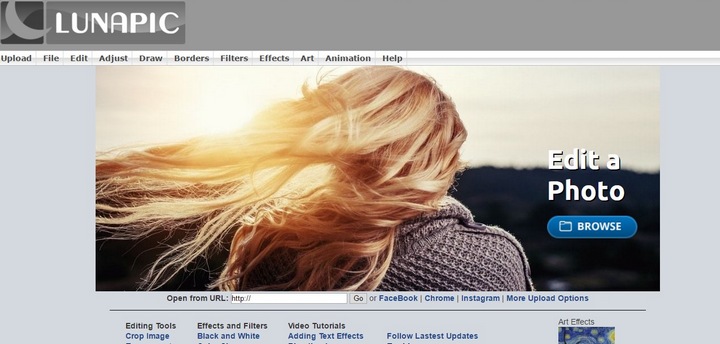 LunaPic is a fast and an easy to use photo editor for quickly editing your photos. You can either upload an image from your computer or via an URL to start editing right away.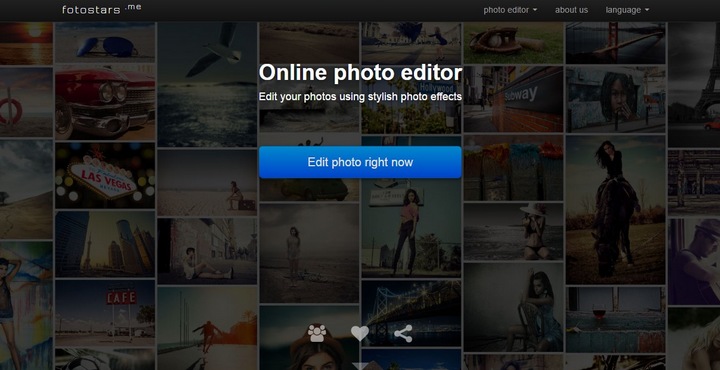 This photo editor is ideal for making basic adjustments to your photos. It also includes a set of attractive filters. Although, those effects are not customizable.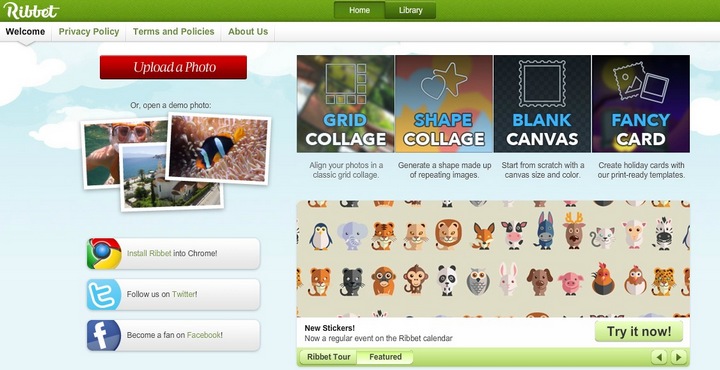 Ribbet is a two-in-one photo editor and a collage maker. You can use it directly on your browser through its website or by installing the Ribbet Chrome extension.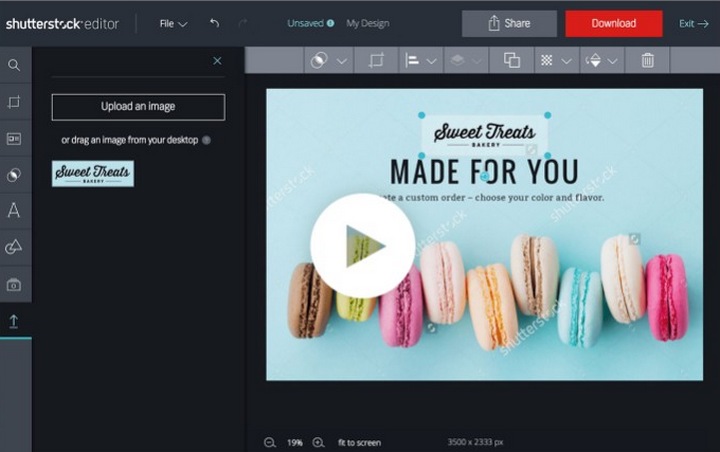 The built-in photo editor of Shutterstock is more powerful than most other web-based tools and features a set of advanced tools for editing photos. However, you'll have to sign up with a free or premium Shutterstock account to use it.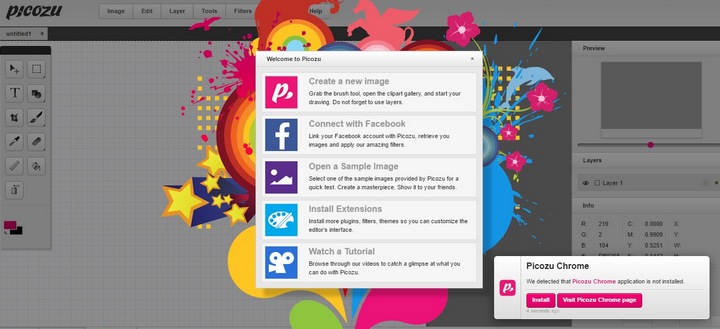 Picozu is just as good as Photoshop. It has lots of advanced options, like the ability to edit images using layers, filters, and much more.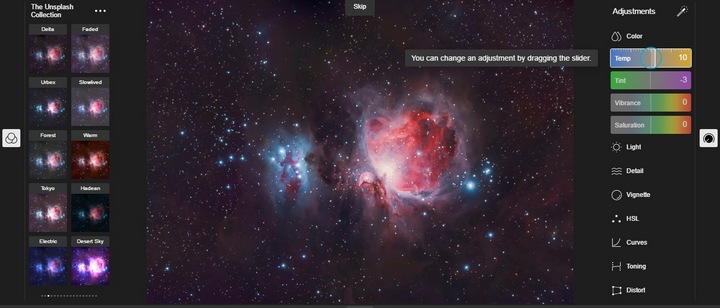 Polarr is an image enhancing tool that includes a set of customizable filters for enhancing your portrait and landscape photos. And it's completely free to use.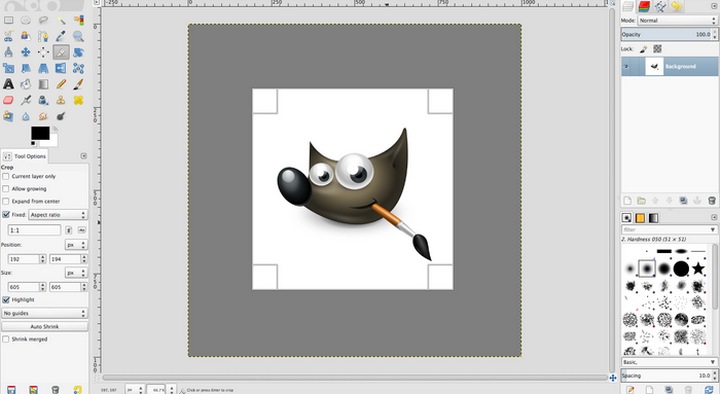 GIMP is the favorite image editor among Linux users. It's also known as the best free Photoshop alternative available today. Usually, you have to install the app to use it. But, this version hosted by RollApp allows you to use the app online.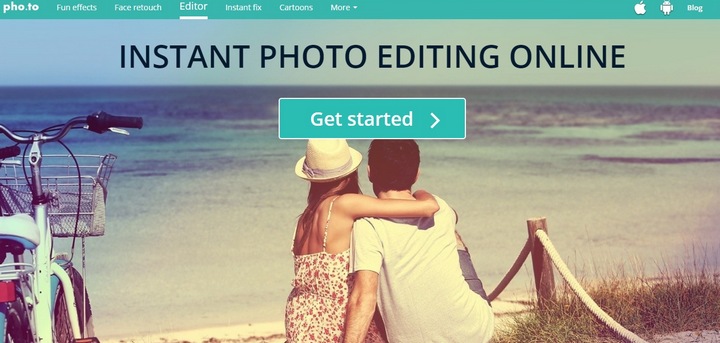 This photo editor offers several solutions for all your photo editing needs, including face retouching, adding fun effects, cartoons, instantly fixing photos, and more.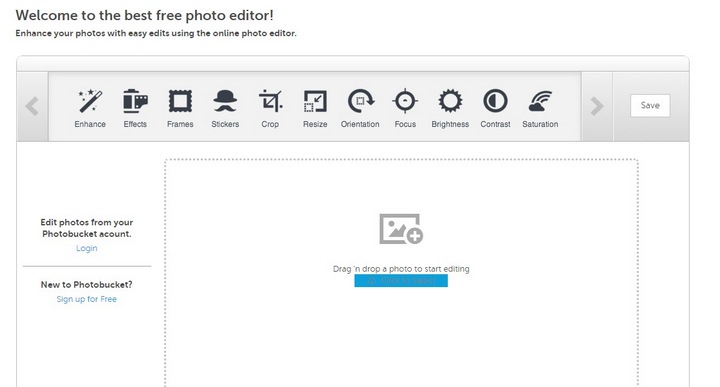 Photobucket's image editor is not ad advanced as GIMP or the one offered by Shutterstock, but it has entertaining features like adding stickers, frames, and effects to your photos.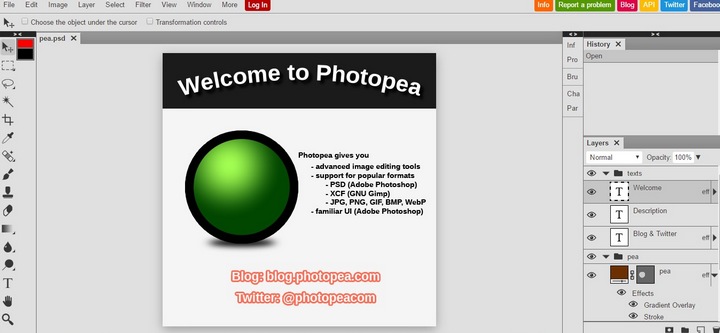 This is a different kind of a photo editor that's made for advanced designers. This tool allows you to edit graphics and images that are saved as PSD files. It'll come in handy for editing PSD files when you don't have the Photoshop app on your PC.
Clipping Magic is a tool that does one job: It simply removes the background of your photos. No need to spend hours drawing selections or clipping masks. This tool does it instantly.
Image Editing Tools For Fun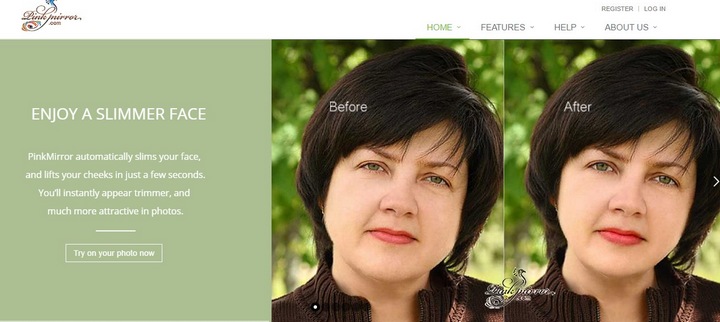 Pink mirror is an unusual yet a fun tool that beautifies your portrait photos by slimming your face. It's easy to use and can be done in only 4-steps.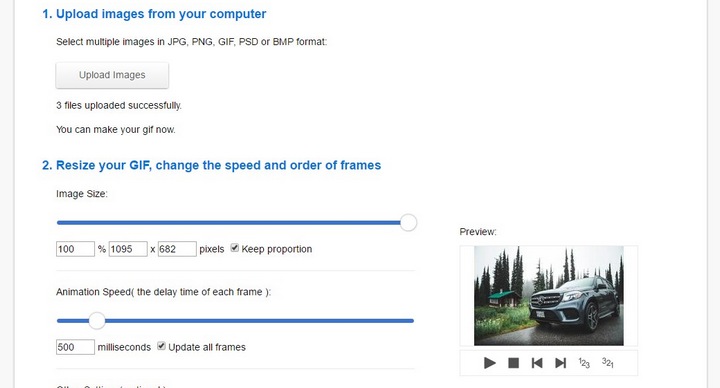 Everyone's using GIFs to express their ideas these days. This is a web-based tool that allows you to create simple GIFs using a set of photos. It's easy to use and comes with several options for customizing the GIFs.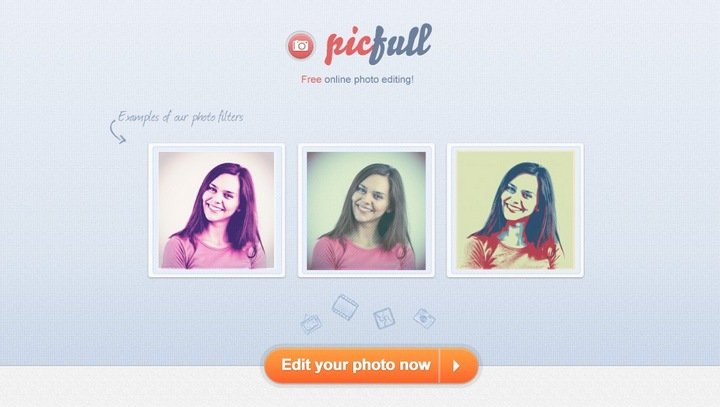 Picfull features a set of fun and entertaining filters, including ones for turning your photos into illustrations. Once you're done editing, you can either download your photo or directly share it to Facebook.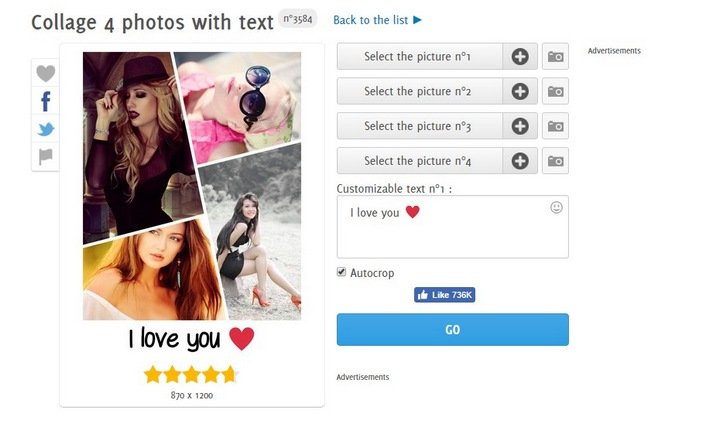 This is a collage making tool that comes with dozens of beautiful templates, which you can customize to create your own photo collages almost instantly.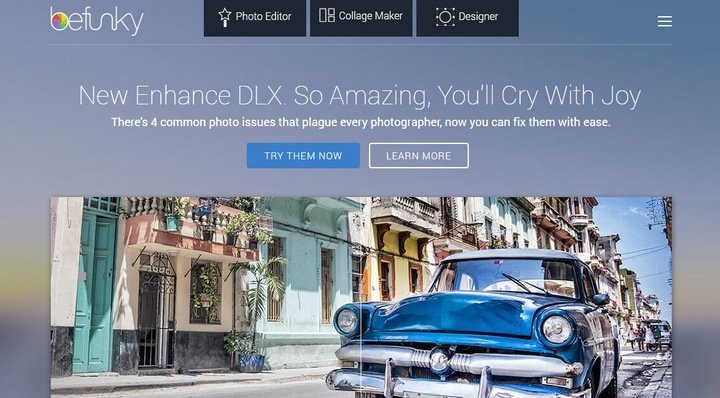 BeFunky is a photo editor, a vector designer, and a collage maker that allows you to easily create modern and beautiful photographs and graphics using simple filters and tools. There's no need for any technical knowledge. The "one-click" photo effect options of BeFunky produce amazing results effortlessly and each effect comes with the options for customizations as well.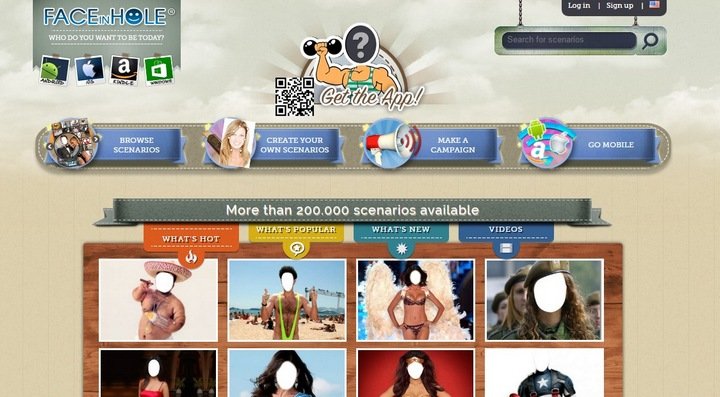 FACEinHOLE allows you to create a totally "new look" for you and your friends in a matter of seconds. You just have to select a scenario, upload and adjust a photo (or use your webcam) and there you have it; a great FACEinHOLE that you can send to your friends, post in your blog or make available to the world.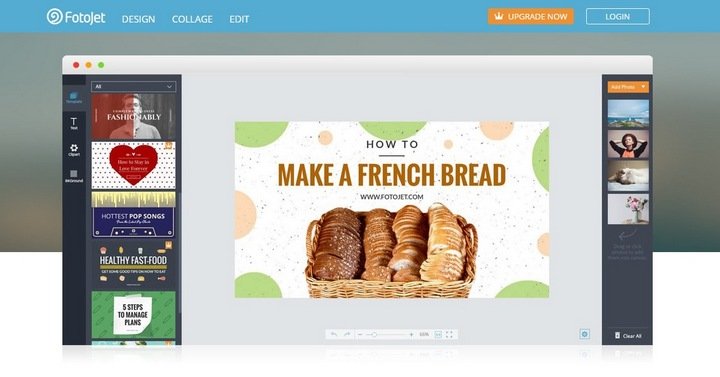 This is the perfect photo editor for creating photo collages. It features a set of modern and fun collage templates and lots of options for customizing them for creating your own unique designs.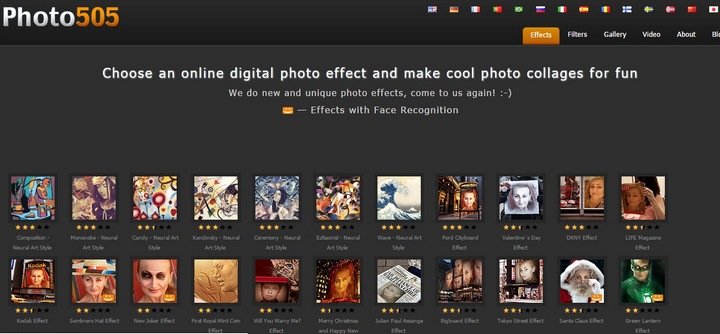 Photo505 allows you to select from numerous digital photo effects to add into picture for fun. Its digital photo effects are updated daily so be sure to check them out for new effects every day.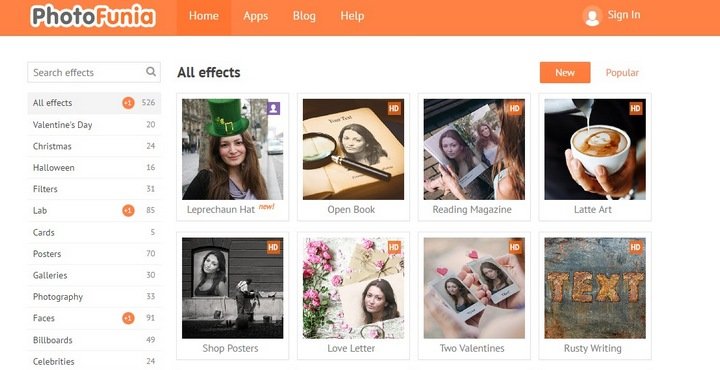 PhotoFunia is an online photo editing tool that gives you a fun filled experience. You upload any photo and their proprietary technology automatically identifies the face in the photo and allow you to add cool photo effects and create funny face photo montages. With hundred over effects, PhotoFunia is free, fun, and very easy to use.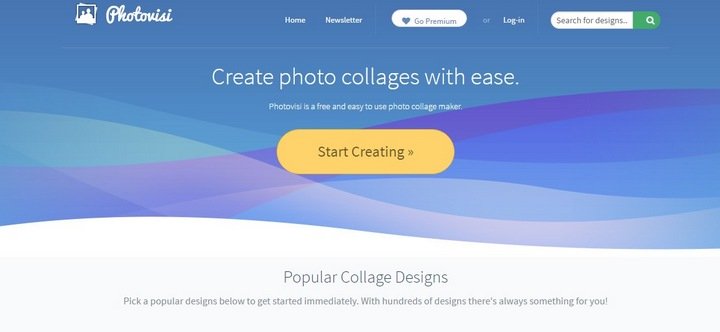 Photovisi let you create collage style wallpapers using your own photos. There are many templates to choose from and the tool is easy to use.
Switching To Online Photo Editors?
Having fun with these easy and convenient online photo tools? There are many different types of photo editors and image manipulators out there just waiting to be discovered. Go exploring and pick one that fits your needs.
Know any other great online photo editing tools? Let us know by leaving a comment below.
You May Also Like: