Wireframe and prototype resources are very helpful for designers when they need to create a mockup to show to their client in order to give them an idea of how their web or mobile design will look once it is designed completely. With the help of UI design kits, wireframe tools or prototype tools, designers can quickly create mockups of their designs and can communicate with their clients more effectively.
By creating wireframes and prototypes either for mobile or web design, designers can discuss in deeper detail with their clients about the different versions of their projects without investing hours.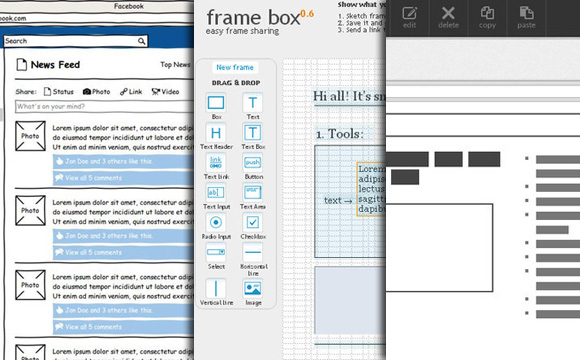 Below, we have presented 22 good prototype and wireframe tools for creating mobile and web designs. We hope that you will like this collection and find these prototype and wireframe tools useful. Enjoy!

Useful Prototype and Wireframe Tools
Wireframe Tools For Web Design
Moqups
This is free to use tool for creating high fidelity, resolution independent SVG mockups and wireframes.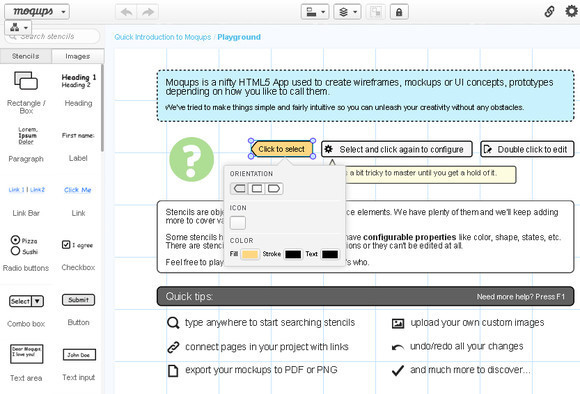 JumpChart
With this wireframing tool, you can quickly create wireframes and prototypes. Free as well as pro accounts are available, and there is a JumpCharts export ability to export directly into WordPress.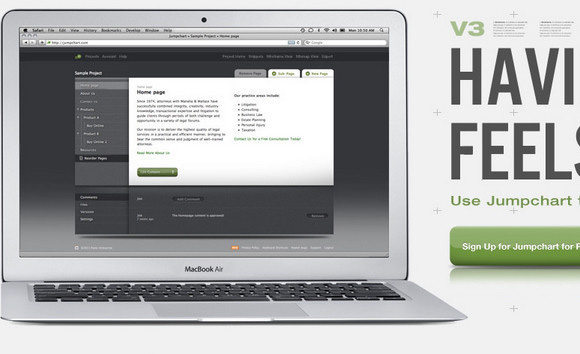 Gliffy
With this tool, you can drag and drop boxes, buttons and lines from the web wireframe tool shape library to any place on the page. Using this tool is very easy, and you will not have any problem creating wireframes. Moreover, it's free.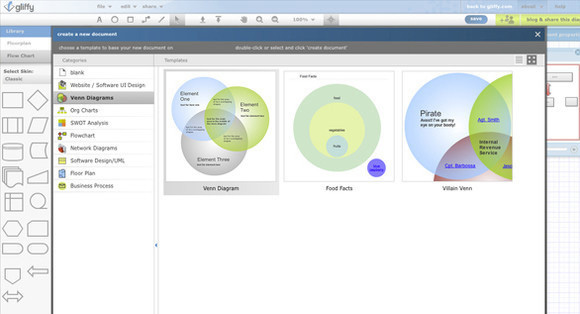 Frame Box
Frame Box allows you to create and share your mockups or wireframes with your clients easily. It is free to use.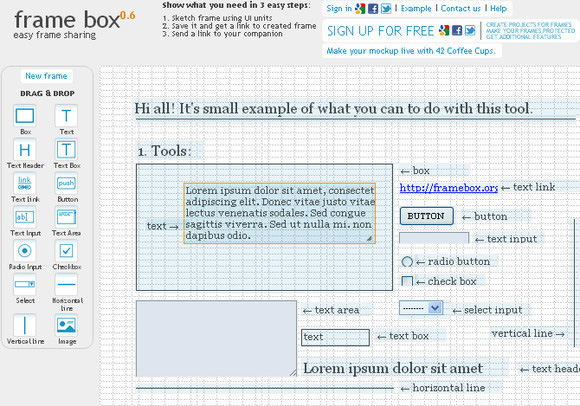 Wireframe.cc
This free to use wireframe tool lets you create quick mockups of page layouts. You can create mobile as well as desktop templates.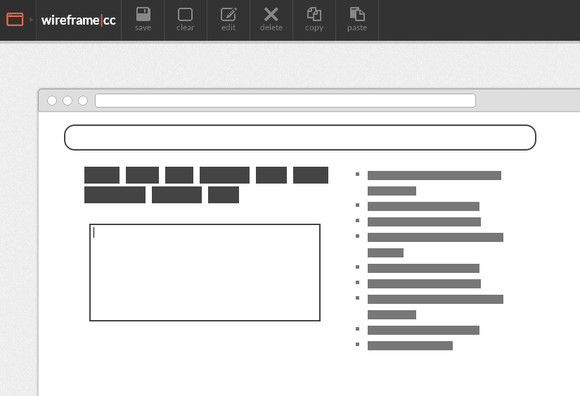 Pencil Project
This is a free and open source tool for creating GUI prototyping easily. It is an easy to use and install tool.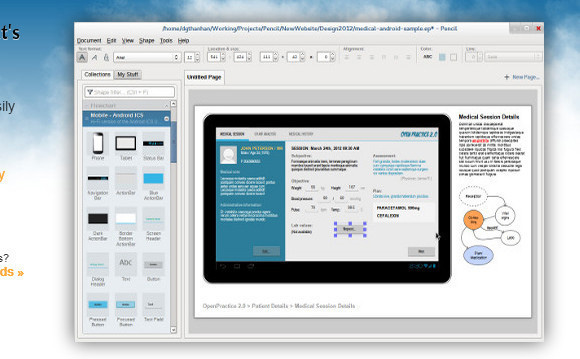 Wirify
Wirify is an exceptional bookmarklet with which you can convert any web page into a wireframe just in one click. This is absolutely free to use.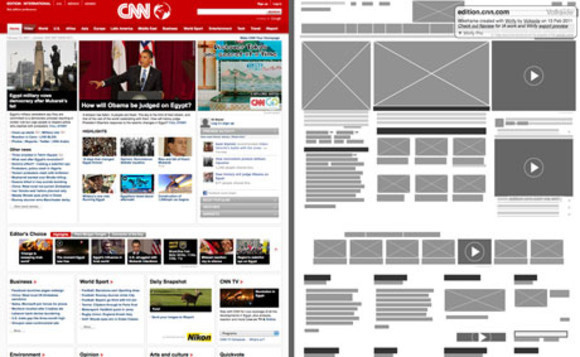 Axure RP
Another premium wireframe tool for creating more detailed and interactive HTML website wireframe and UI mockups. Android and iPhone apps interfaces can also be created with this tool.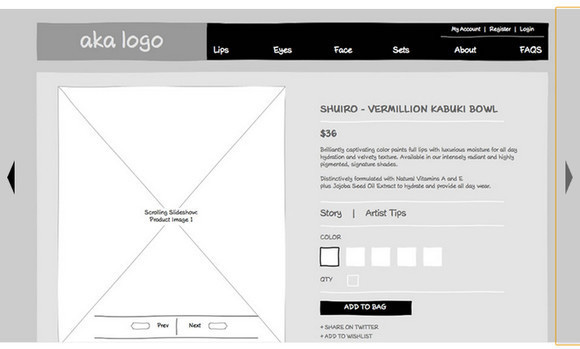 ProtoShare
This is a premium online tool for creating collaborative, website wireframing or website prototyping tools.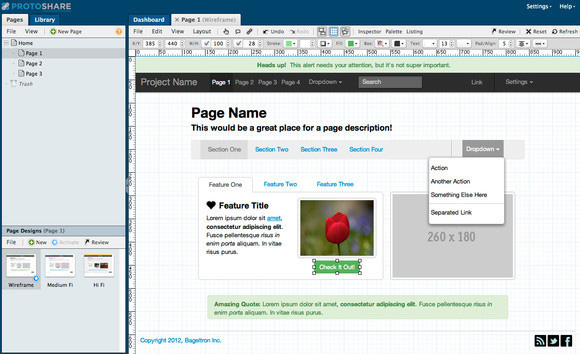 Mockingbird
With this tool, you can create, preview and share mockups of your apps and website. This is a premium tool.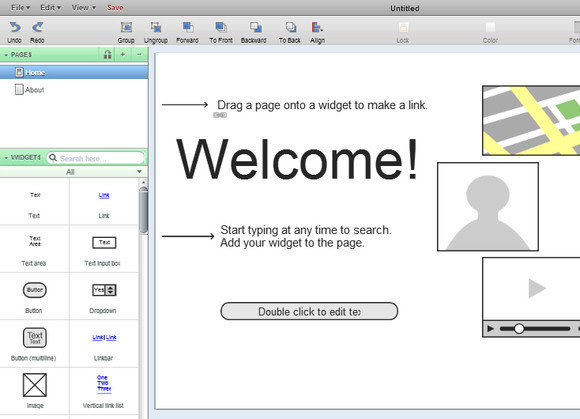 PowerMockup
With this premium tool, you can convert Microsoft PowerPoint into wireframe. It comes with a library that offers a nice collection of wireframe elements and icons that you can drag and drop onto your PowerPoint slide.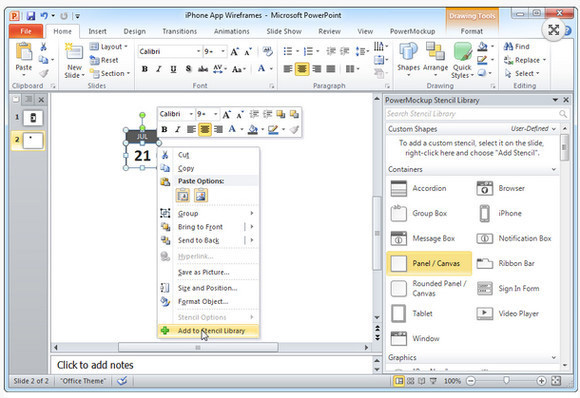 ForeUI
This is another easy to use and premium prototyping tool that allows you to create mockups and wireframes for any web or mobile based app. There are UI themes to choose from so that you can easily customize your prototype project.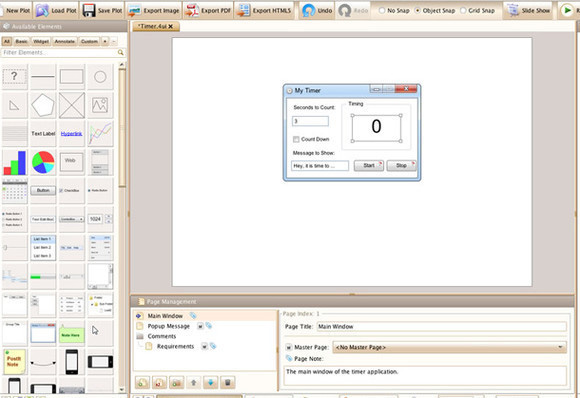 JustinMind Prototyper
With this premium tool, you will get control of creating excellent prototypes for web and mobile apps. Advanced options such as gestures, conditional rules, forms and others can also be used.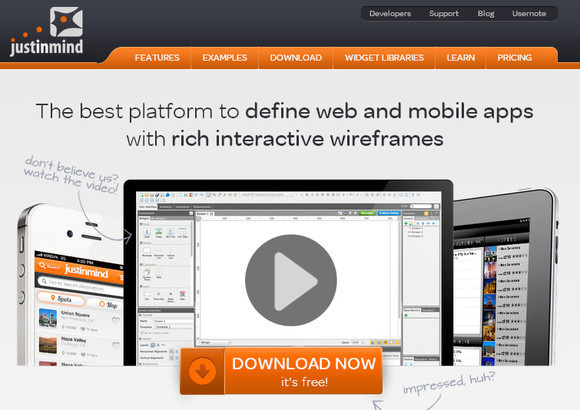 JustProto
This tool comes with some rapid prototyping abilities to help you quickly do your job. It is a premium tool with drag and drop feature to create fully interactive prototypes.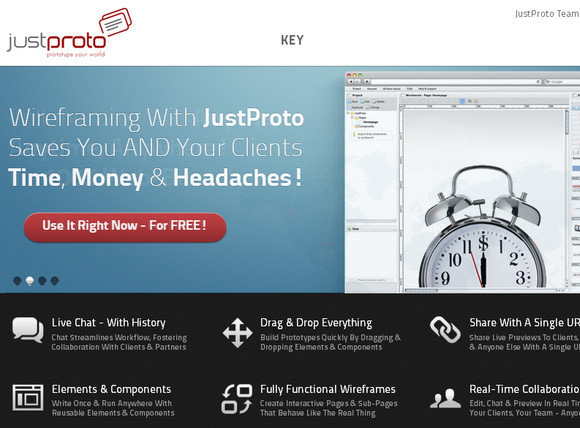 iPlotz
Create interactive prototypes with this tool that you can use for free and you can also opt for a premium account. This tool also boasts the capabilities of project management.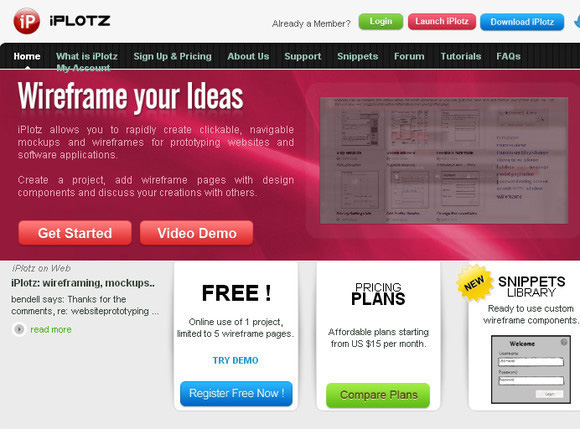 Pidoco
Another premium prototyping tool for you so that you can create your wireframes and prototypes quickly not only for web apps but also for mobile and enterprise apps.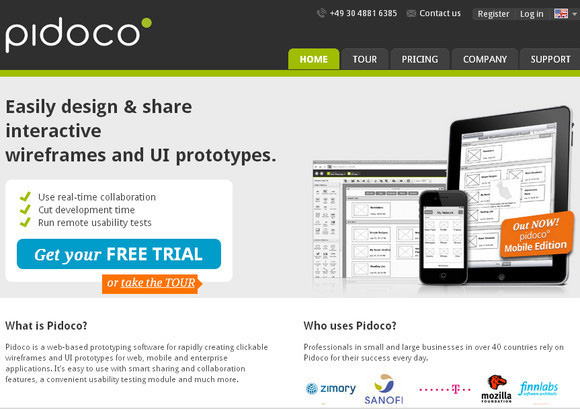 FlairBuilder
FlairBuilder is another premium tool for creating interactive wireframes. Using this tool is very easy and the availability of loads of options makes this tool even easier to use.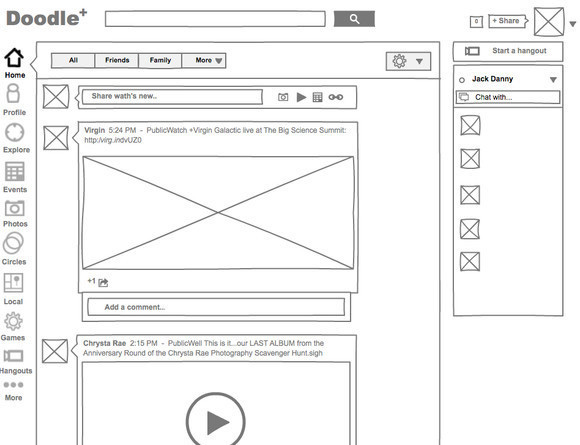 Wireframe Tools for Mobile
iPhone Mockup
This is a free wireframe tool specially designed for creating mobile mockups. All the changes made are rendered in real time.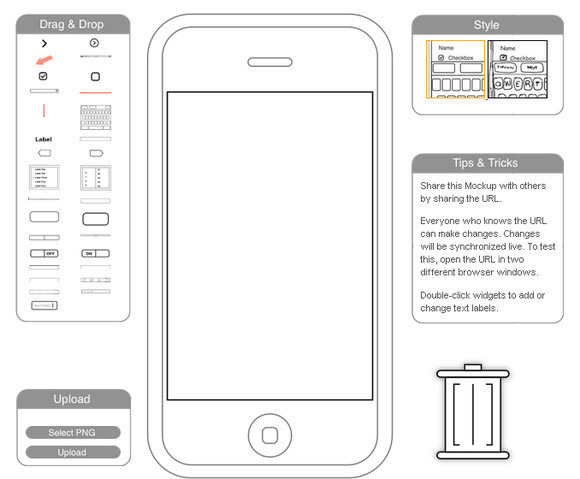 WireframeSketcher
This tool helps you create mockups, wireframes and prototypes for mobile, desktop as well as web applications. This is a premium desktop app and a plug in for any Eclipse IDE.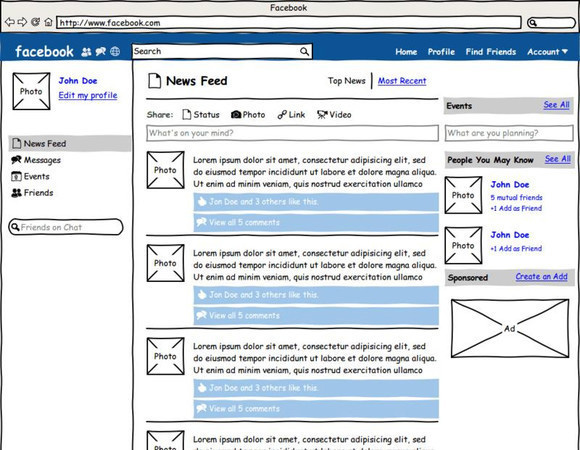 Proto.io
With this premium tool, one can easily create UI prototypes for mobile and tablet apps. You can create a project for iPad or iPhone.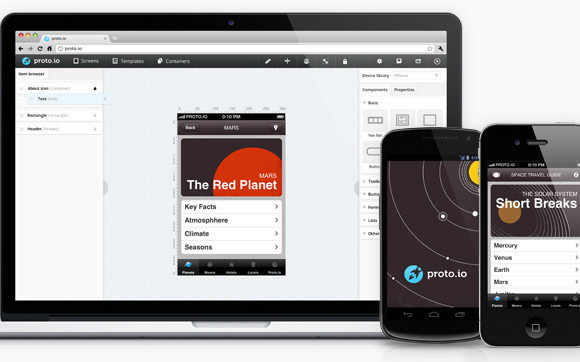 iMockups
iMockups is a premium mobile wireframe tool that will allow you create mockup apps for your iPhone, iPad and web projects.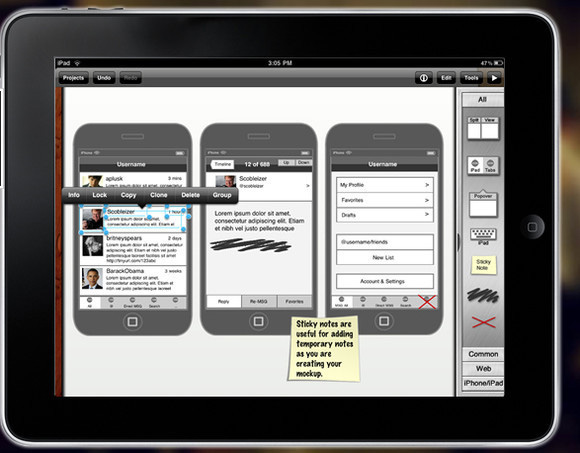 Adobe Proto
Adobe Proto is another premium mobile wireframe tool that lets you create easy and interactive wireframes for your mobile and website apps. You can communicate and share your ideas with your team as well as with your clients.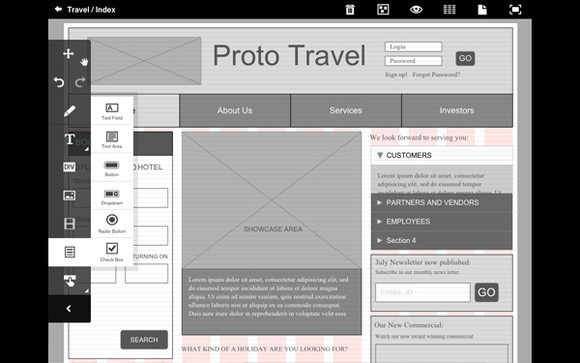 Conclusion
In this collection, we have shared with you many excellent prototype and wireframe tools that will help you create mobile and web design mock ups easily and effortlessly. These tools will save you time and let you complete your design work in less time.
Have you use any of the mentioned tools before? Leave us a comment and let us know your opinion about this collection.