Imagine that you could conduct quality photos edition or image manipulation without the need of having pricey software or even engage a professional to do it. Forget about high-end desktop image & photo editor or application, what normally seems like the indispensable tools for photographer, designers or even image addicts could be replaced with free or budget web based image & photo editors.
Plenty of online photo editors have surged up steadily in recent years as photo manipulation and modification sets the trend. We could enhance, change, add effects, customize the looks and make interesting photo editing without the familiarity and program like Photoshop or other desktop bound software. With just a web browser and few clicks of the mouse, we could be featured on a magazine cover, change our facial expression or even personalized our own photos.


One notable reason that encourages us to use these free online photo and image tools, other than entertaining ourselves, is that we won't be draining our processor speed and memory which is heavily required by high-end photo editing software.
These 26 web based photo editors and image tools' showcases here are some of the most popular, efficient and powerful in term of features available online. Some of them are mainly for entertainment so feel free to try them out and you will agree with us that even free tools could be great too. Enjoy and have fun!
Web Based Image And Photo Editors
Aviary
Aviary is currently a comprehensive suite of 5 tools which includes Image Editor, Image Markup, Effects Editor, Swatch Editor and Vector Editor. A next generation of design tools is under development and will be available soon. The Phoenix is a very powerful image editor that can be said as a true competitor for Photoshop, just that this one runs directly from a browser. There are many videos tutorials on how to use it to produce some stunning photo effects.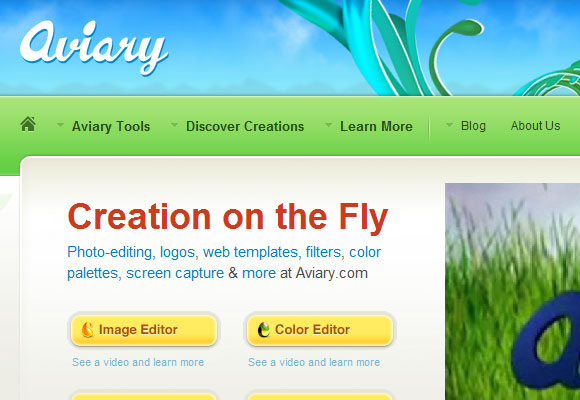 Aviary
BeFunky
BeFunky is founded by Tekin Tatar & Kemal Ozisikcilar. BeFunky allow everyday people to easily create photographically rich and artistic results from their digital images without the need for any technical knowledge. These "one-click" photo effect options produce desired results effortlessly and each effect comes with the option to make simple adjustments.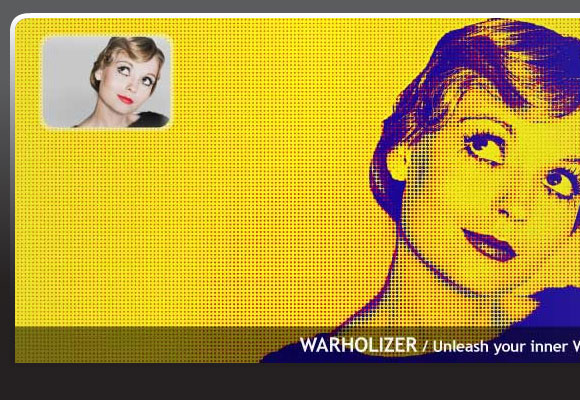 BeFunky
BigHugeLabs
BigHugeLabs boosts a huge based of utilities and photo editor tools. From magazine cover creator to FX, a tool that can transform your photos with fun special effects and filters. Be sure to explore each of the tools slowly and did we mentioned that there are some interesting games and toys available too!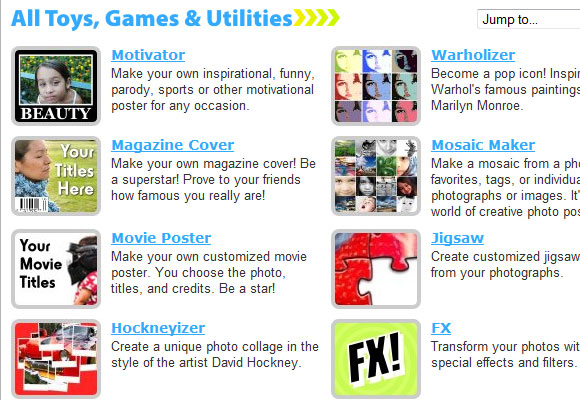 BigHugeLabs
Blingee
Blingee turns traditional photos into cool pictures by simple to use tools to create your own masterpieces that express your own ideas, feelings, and emotions!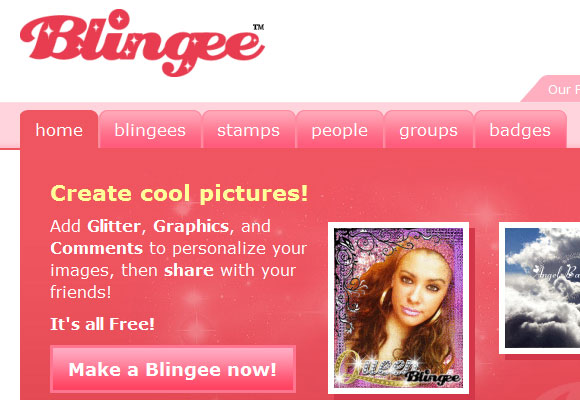 Blingee
Condenet
Condenet Wired Cover tool allow you to design your own wired magazine cover for entertainment purposes! You can customize your cover headlines, border, color palette background and even upload a favorite photo. After that, yo ucan print out your creation.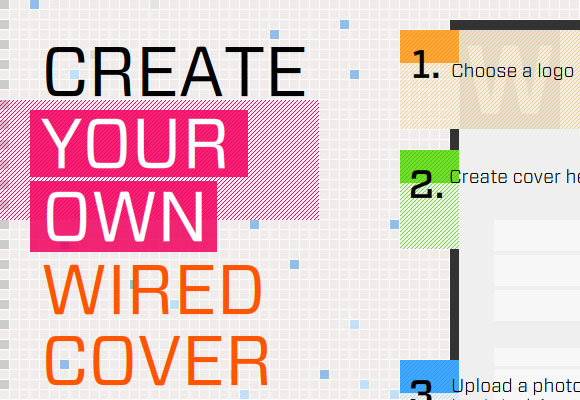 Condenet
Dumpr
Dumpr is where you can create marvelous photos with cool and interesting effects to share with your friends. There is no limit on how many effects you can generate. While Dumpr offer most of their effects for everybody, some of the effects are for PRO users only. This is because some require more computing power than others.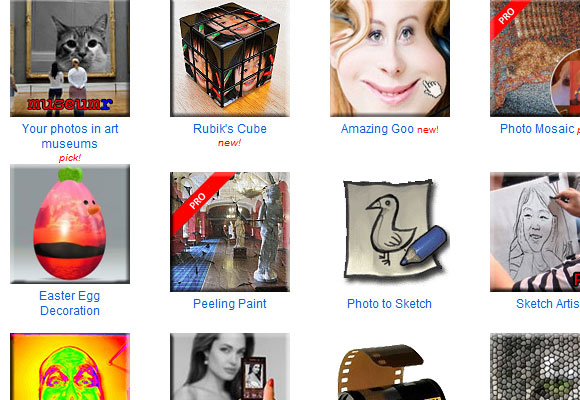 Dumpr
FACEinHOLE
FACEinHOLE allows you to create a totally "new look" for you and your friends in a matter of seconds. You just have to select a scenario, upload and adjust a photo (or use your webcam) and there you have it; a great FACEinHOLE that you can send to your friends, post in your blog or make available to the world. Did we mentioned that it's free too!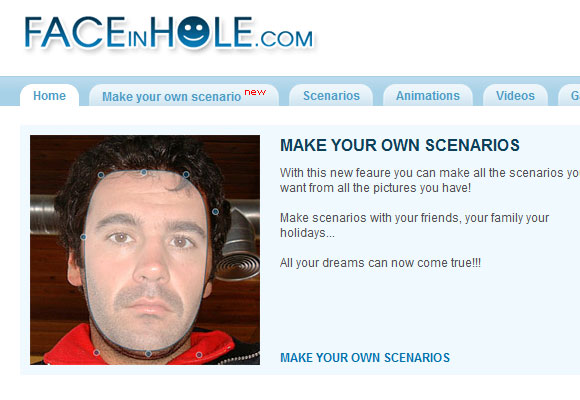 FACEinHOLE
flauntR
This cool online photo editor featured fun and easy options such as cool and funky frames for images to other more advanced editing option such as contrast adjustments. This editor also allows integration with popular social sites like Facebook, Blogger and Windows Live Spaces by using the site's ProfilR editing tool.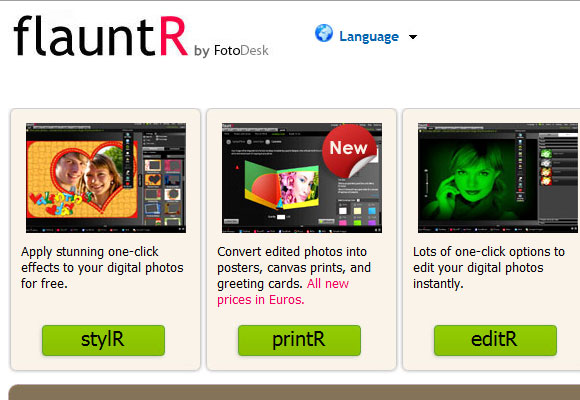 flauntR
FotoFlexer
FotoFlexer was founded by Arbor Labs and describe as the world's most advanced online digital photo editor. It performs advanced effects previously only available to professionals using expensive software. It like Picasa running in your browser. If you are searching for a feature in online picture editors, then FotoFlexer has it.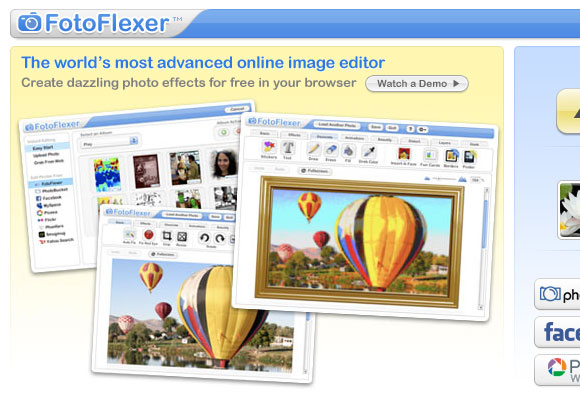 FotoFlexer
Funny.Pho.to
Funny.Pho.to is an online Photo Enhancement and Presentation Platform with face detection technology. It allows you to take advantages of the file selection panel which can saves up to 20 latest results and allows you to instantly create beautiful 3D albums and flash-based slide shows with your enhanced photos. You can also upload your image to be vote or create a template for others to use.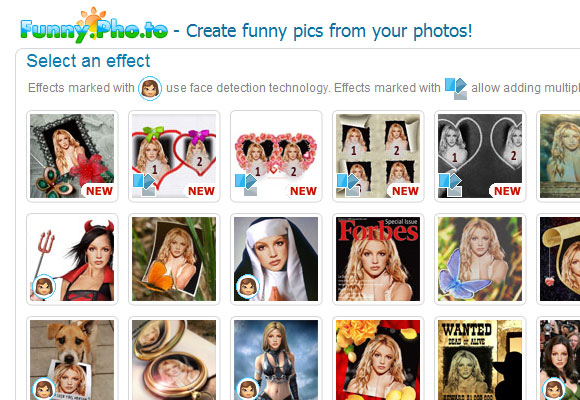 Funny.Pho.to
Funphotobox
The FunPhotoBox is a free photo editing online service where you can create funny pictures from your photos and allows you to add special effects to your photos.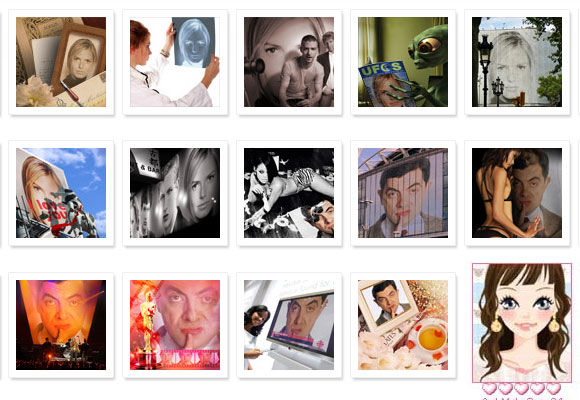 Funphotobox
Hairmixer
Hairmixer allows you to select celebrity photo from the net or upload your own photo to mix and match their face or hair. You can choose from hundreds of virtual hairstyle and get a new hairstyle and color in seconds.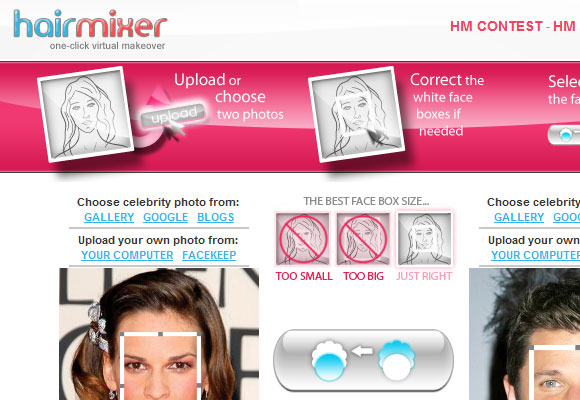 Hairmixer
Instyle
InStyle Hollywood Makeover allows you to try on the hottest celebrity hair and makeup looks. Simply upload your own photo try on New Star Styles added every month Or try on tons of lipstick, lip gloss and eye makeup shades. You can even try on Best Beauty Buys from their annual list.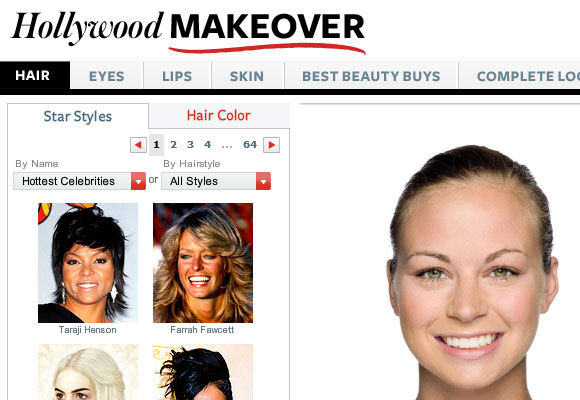 Instyle
MagMyPic
MagMyPic create fake magazine covers and comics with your picture which is perfect for posting on MySpace, Facebook, Friendster, Hi5 and other social networks & blogs.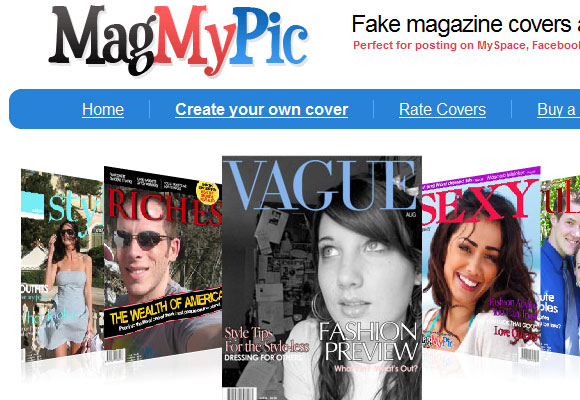 MagMyPic
Photo505
Photo505 enable you to select from numerous digital photo effects to add into picture for fun. It's digital photo effects is almost updated daily so be sure to check them out.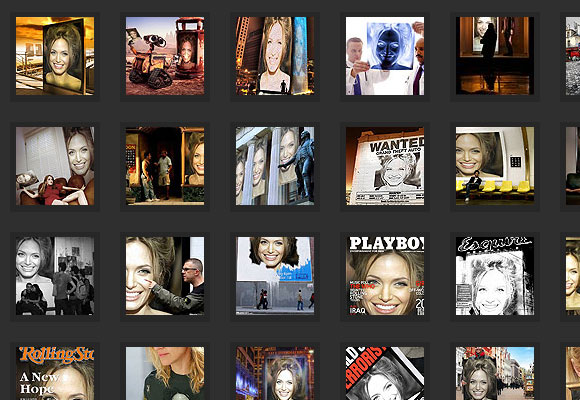 Photo505
PhotoFunia
PhotoFunia is an online photo editing tool that gives you a fun filled experience. You upload any photo and their proprietary technology automatically identifies the face in the photo and allow you to add cool photo effects and create funny face photo montages. With hundred over effects, PhotoFunia is free, fun and very easy to use.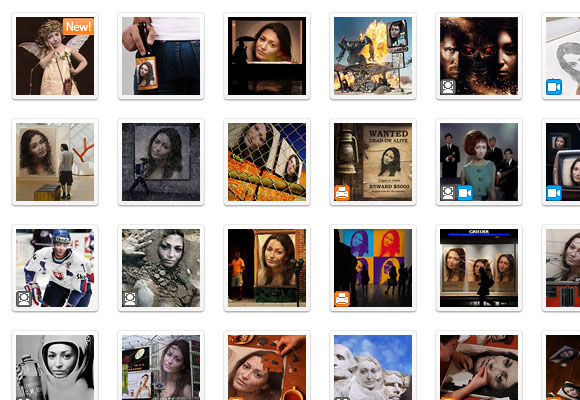 PhotoFunia
Photoshop
Photoshop.com is the complete solution for managing, editing, storing, and sharing your photos online, with tutorials, inspiration and more. Photoshop.com is available from any web-enabled computer, compatible mobile phones, and directly from within Adobe Photoshop Elements 7 or Adobe Premiere Elements 7 software. Organize, tweak, create, e-mail, display, and store–all with Photoshop.com.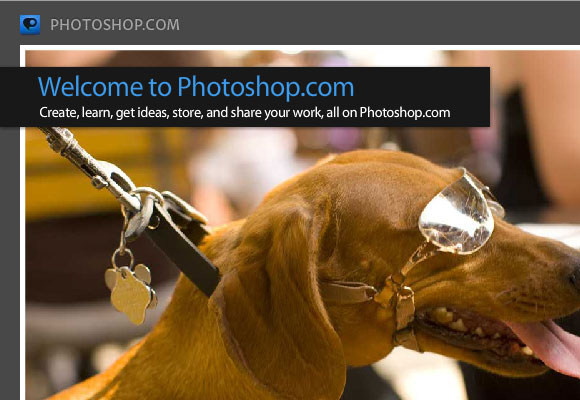 Photoshop
Photovisi
Photovisi let you create collage style wallpapers using your own photos. There are many templates to choose from and very easy to use.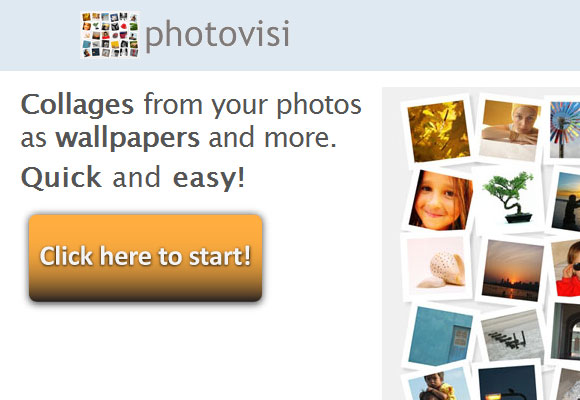 Photovisi
PicArtia
PicArita is a free powerful service to create online photo mosaic (or photo collage) easily. Enjoy the quality, speed and easiness for creating your own photo mosaic online free. Alternatively, you can watch the short tutorial video to get started.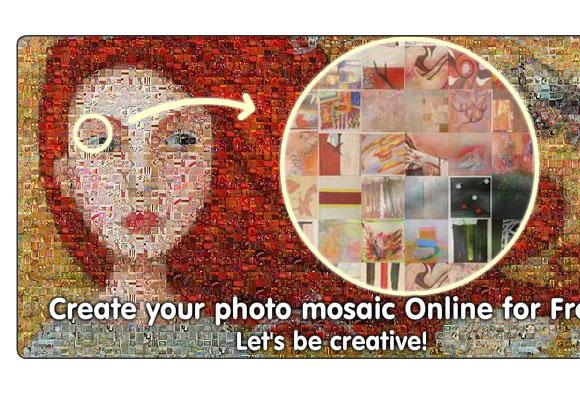 PicArtia
Picnik
Picnik makes your photos fabulous with easy to use yet powerful editing tools. With it's beautiful and responsive interface, it's why Picnik is one of the most pleasant and popular online photo editor to use. On the downside, the free version of the site features only the basic photo editing options like cropping, resizing and adjusting color.
To get more effects, a $25 annual fee is required.You can also photos directly from most photo sharing sites such as Flickr, Picasa Web Albums, Facebook, Photobucket and pretty much provide any image URL to start editing it or email photos to a variety of sites like Wal-Mart Photos, Snapfish and AOL Pictures.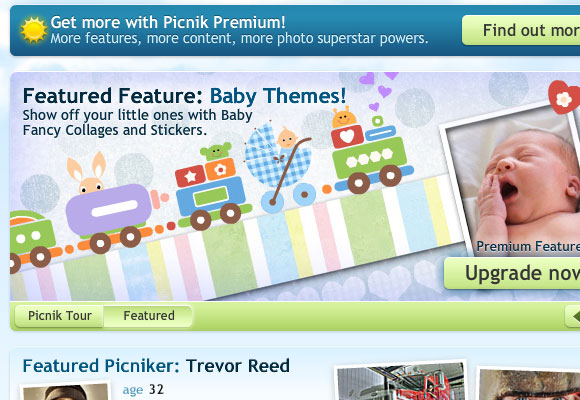 Picnik
Pixlr
Pixlr is the creator of online cloud-based image tools. As of now they have two applications in their suite, one is Pixlr Editor and the other is Pixlr Express. They are built in Flash and you need to have a Flash plug in to get it to work.
The Pixlr services is built for users that have basic editing needs like editing web images to be posted on social networks like Facebook, MySpace and image sites like Flickr, Fotolog, Photobucket etc. Pixlr also being described as Photoshop in a browser, continues to amaze many.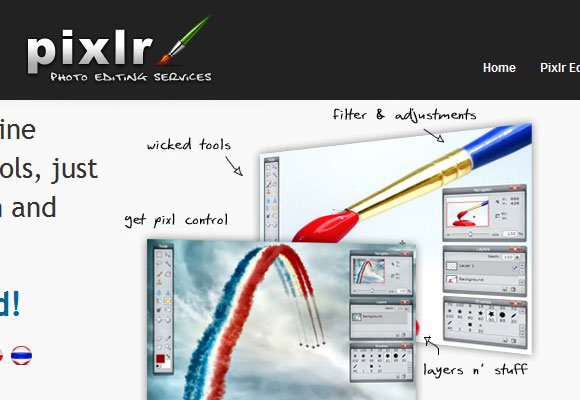 Pixlr
Pizap
Pizap is a free online photo editor featuring fun free photo effects, photo stickers and one click effects for your digital photos. PiZap provides a very easy to use photo editor that lets you add photo effects, custom text or speech bubbles, hundreds of original colorful stickers, a full painting program, and much more.
PiZap also has built in tools for sending e-cards, downloading your image, embedding your image in any website, or sharing the link directly to your image.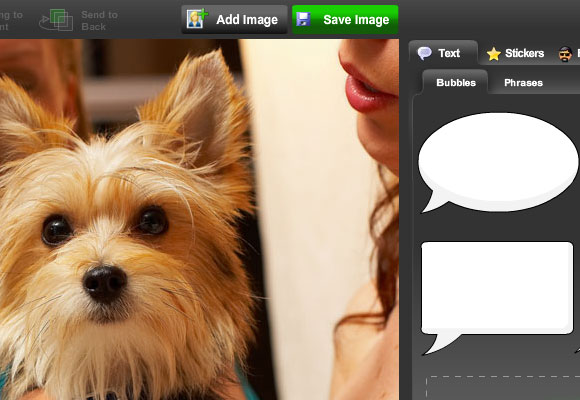 Pizap
Poladroid
Poladroid is a easy and fun image maker that create easily high resolution Polaroid-like pictures from your digital photos. Even though still a beta version, it's quickly gaining popularity.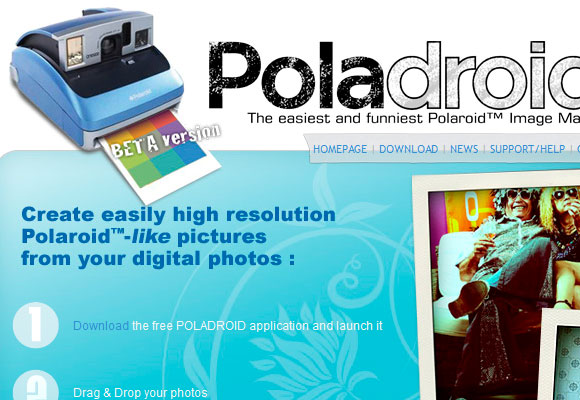 Poladroid
Slaspup
Splashup, formerly Fauxto, is a powerful editing tool and photo manager. With the features professionals use and novices want, it's easy to use, works in real-time and allows you to edit many images at once. Splashup runs in all browsers, integrates seamlessly with top photo-sharing sites, and even has its own file format so you can save your work in progress.
You can open files from your computer or from all popular photo sharing sites. It supports the concept of layers, like Gimp and Photoshop. Splashup also has the ability to import images directly from your webcam.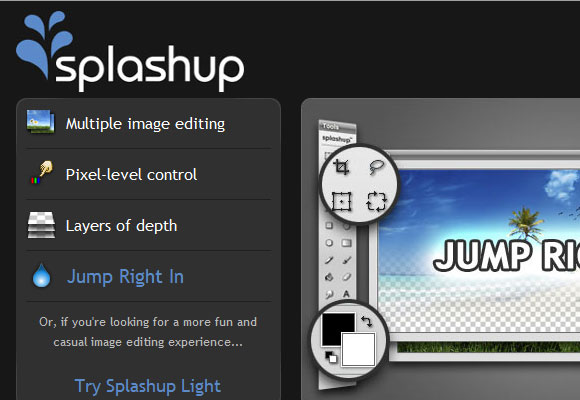 Slaspup
Sumo Paint
Sump Paint is a free image editing software that gives you the opportunity to create, edit and comment images online with powerful tools and layer support. Sumo Paint also claim to be the easiest, fastest and most creative paint application on the Internet.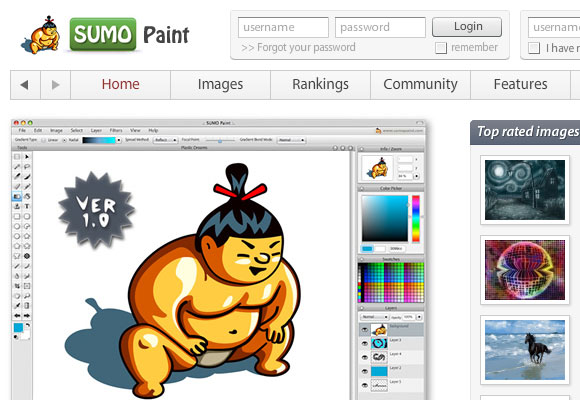 Sumo Paint
WriteOnIt
WriteOnIt is a fun image manipulator that can easily create your fake pictures,captions and fake magazines or other funny jokes for you and your friends.
Switching To Online Photo Editors?
Having fun with these easy and convenient online photo tools? There are just too many type of photo editors and image manipulator that claims to be the best around today. It's up to the individual to decide which one suit them the most.
Which online photo tools do you use the most? Did we miss one? Let us know, or leave your personal favorites in the comment below.