Some people may consider business cards to be a relic of the pre-digital age now that everyone is easy to find on social media, but the fact is they are still important and relevant in the business world.
A well-designed business card is a tangible reminder of you and your business that is both more personal and effective than simply dropping your Twitter handle into conversation.
Your business cards provide that all-important first impression for your brand and it's worth investing both money and time into getting them perfect.
What to Consider When Designing Your Business Card
In these days of cheap outsourcing, it's easy to go online and find someone to design your business cards for as little as $5 but you're unlikely to get a particularly professional or memorable result.
Before you go straight out and commission a design, it's important to put some time into considering exactly what you want.
Information to include:
Your name
Company name and job title
Brand logo and tagline
Physical address
Email address
Website
Social media profiles
Other things to think about:
The card style should match your brand and industry. Designers and advertising companies should strive for creative and unique cards. Corporate businesses should choose something simpler and professional
Consider card size and shape. Cards don't necessarily have to be rectangular. An unusually shaped card or even a 3D 'card' can work well in some industries.
Type of card stock (thicker cards feel more expensive and seem more professional), or consider a different material for something more unique
Texture and embossing
Typeface, and colors
Special finishes such as foil and spot-UV inks
Include plenty of white space – don't cram as much as you can on the card just for the sake of it.
30 Unique Business Card Design Ideas
If you're feeling lost for inspiration, have a browse through some of these unique and innovative business cards that may give you some ideas for your own:
1. Intricate Laser-cut geometric design
Designer Smriti Kariwal designed these laser-cut black business cards for an interior designer. The idea was inspired by a view through a stained class window and the idea that an interior designer "connects the dots" to make best use of the available space.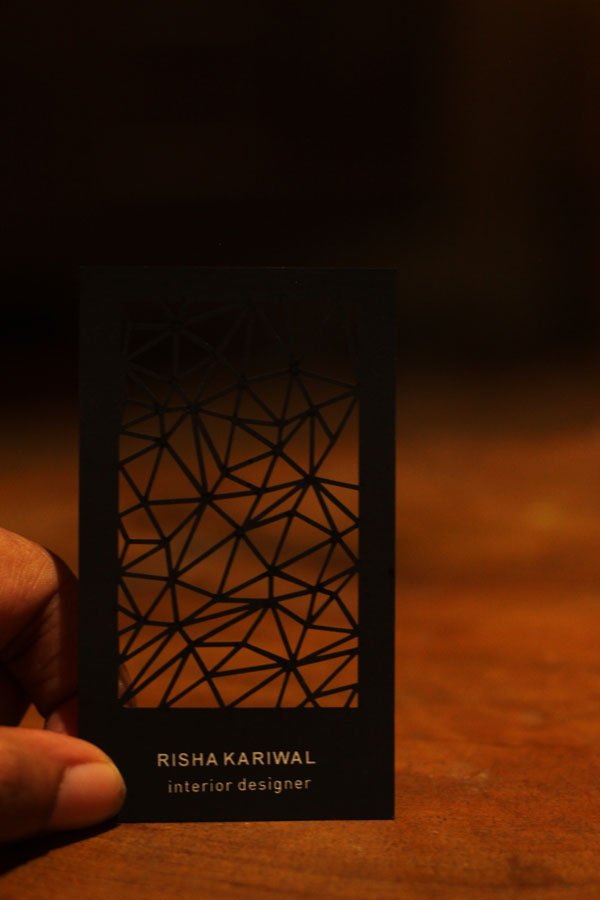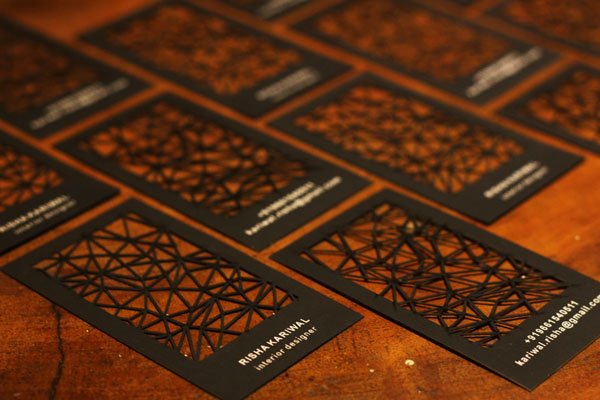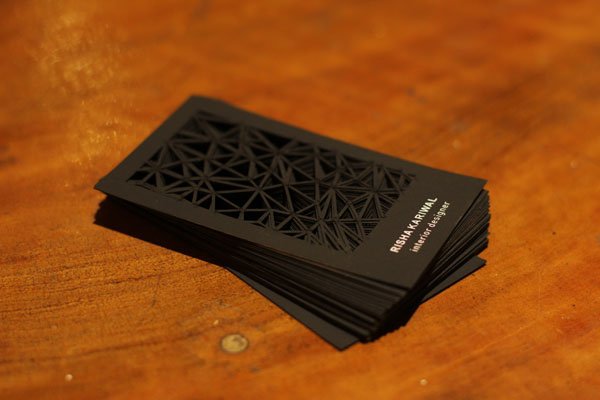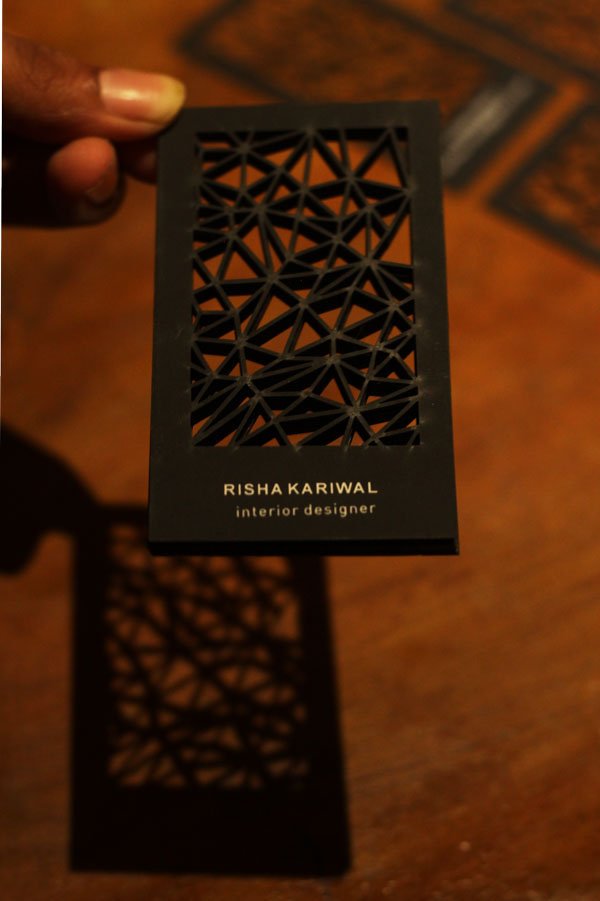 2. Metal Bike Tool Business Card
This innovative design for bike repair company, Broke Bike Alley, designed by Rethink is cut from metal and includes handy tools for tightening bolts on your bike (or opening your beer bottle!)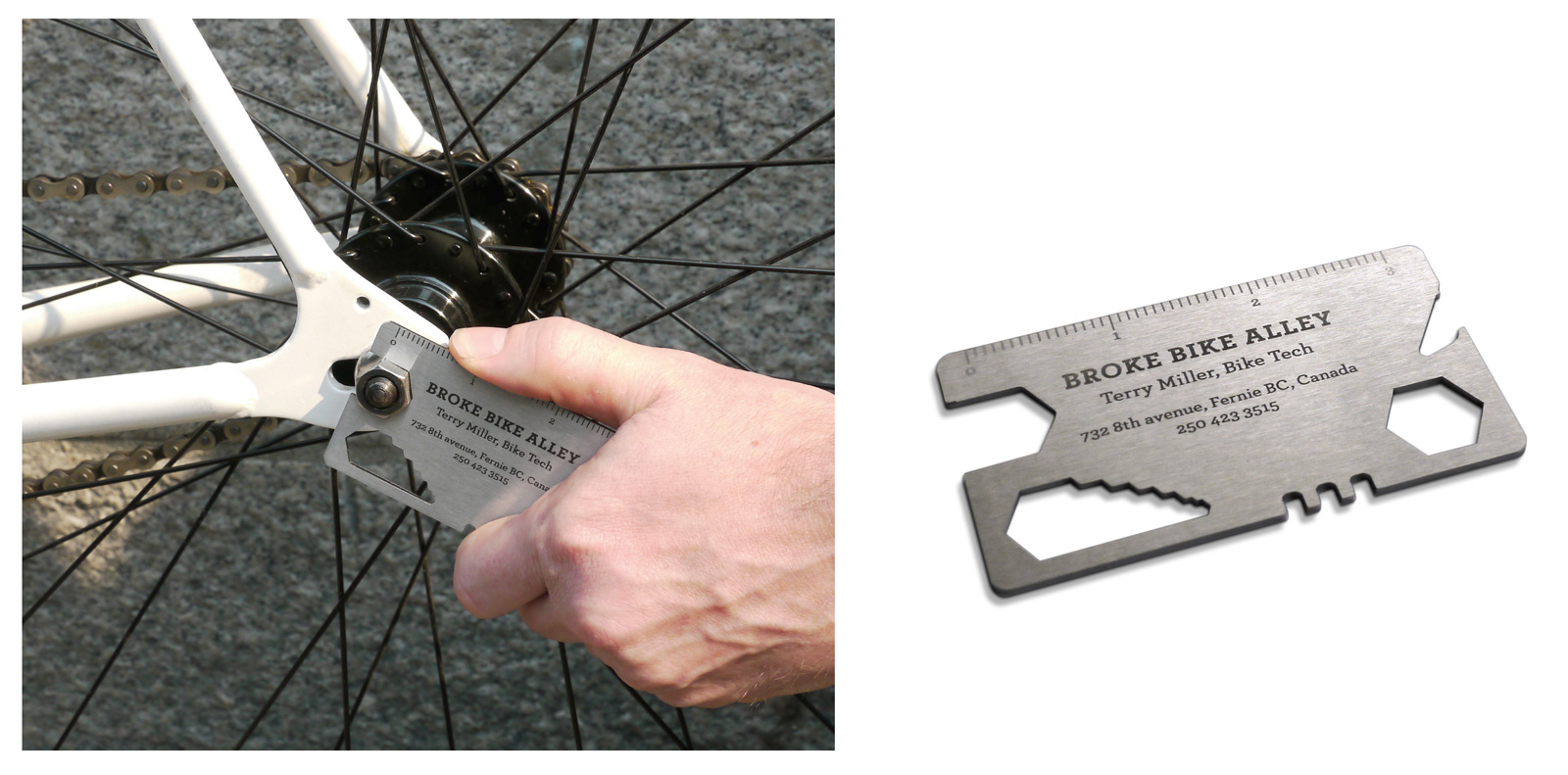 3. Sewing Thread Business Card
This card for fashion label Matière Noire Studio was letter-pressed and wrapped with black cotton thread to represent both the natural materials used in garment production and the brand identity. The label focuses on producing sustainable fashion and the brand name means "dark matter" in English. Designed by Burak Kaynak.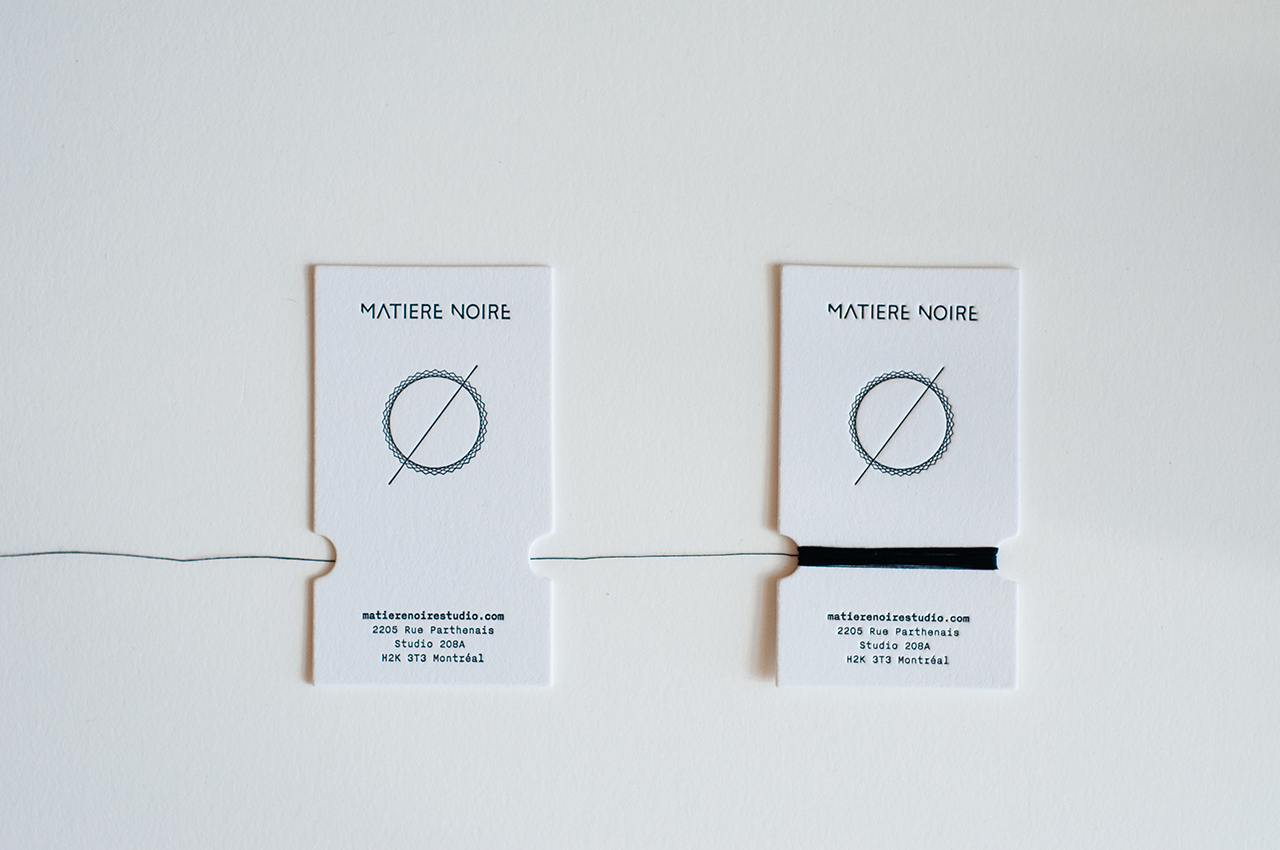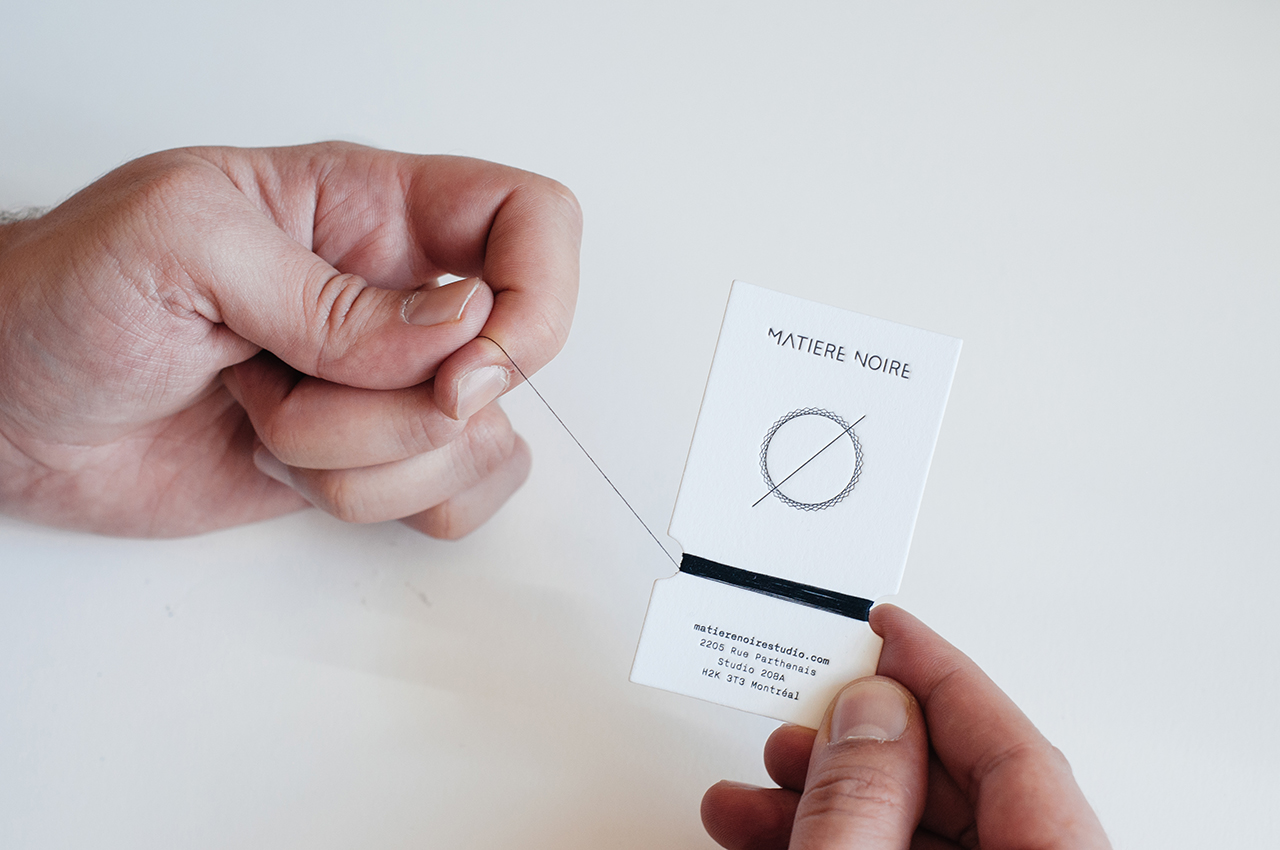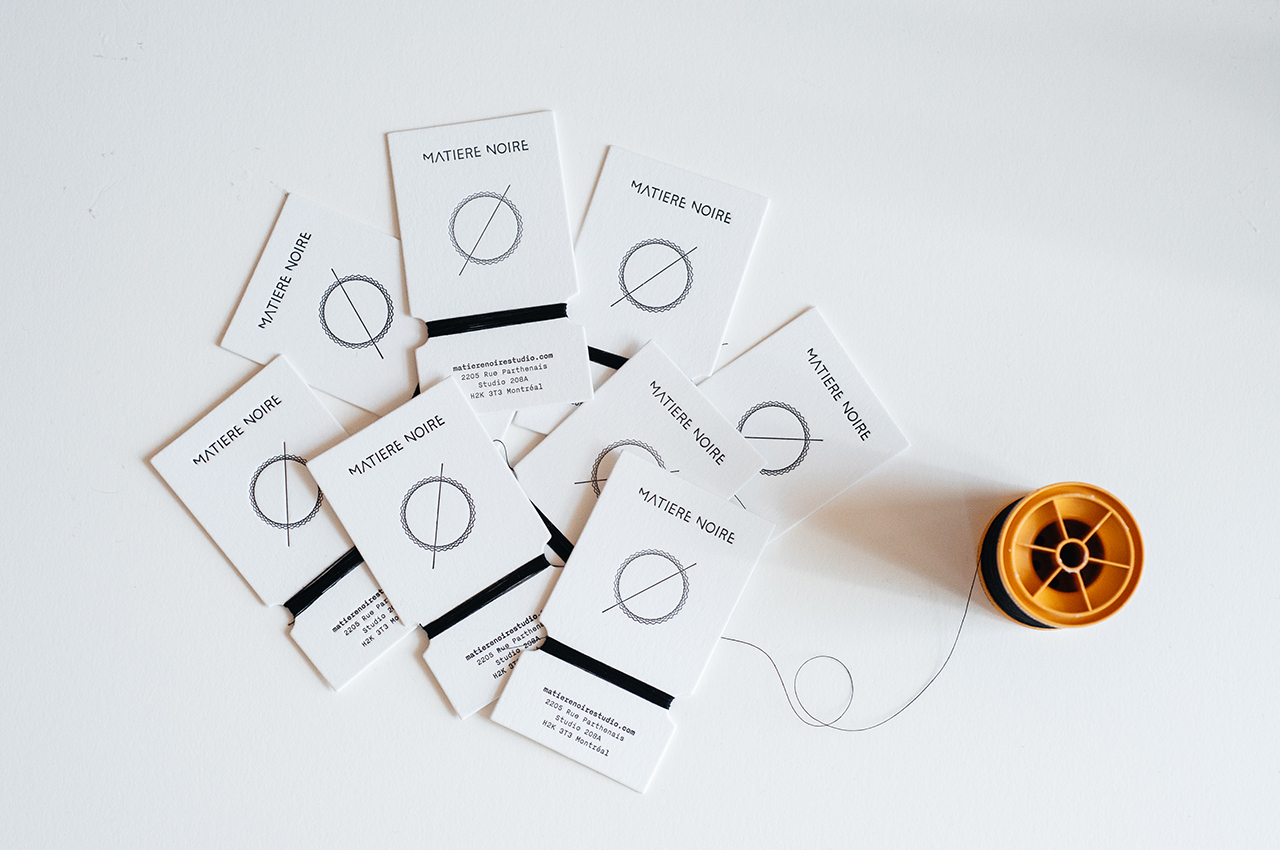 4. Wooden Business Card
This wooden business card designed and printed by Ink Rebels for a tree removal service perfectly represents the nature of the business and the wood grain provides an interesting texture that will make this card instantly stand out from other more standard cards.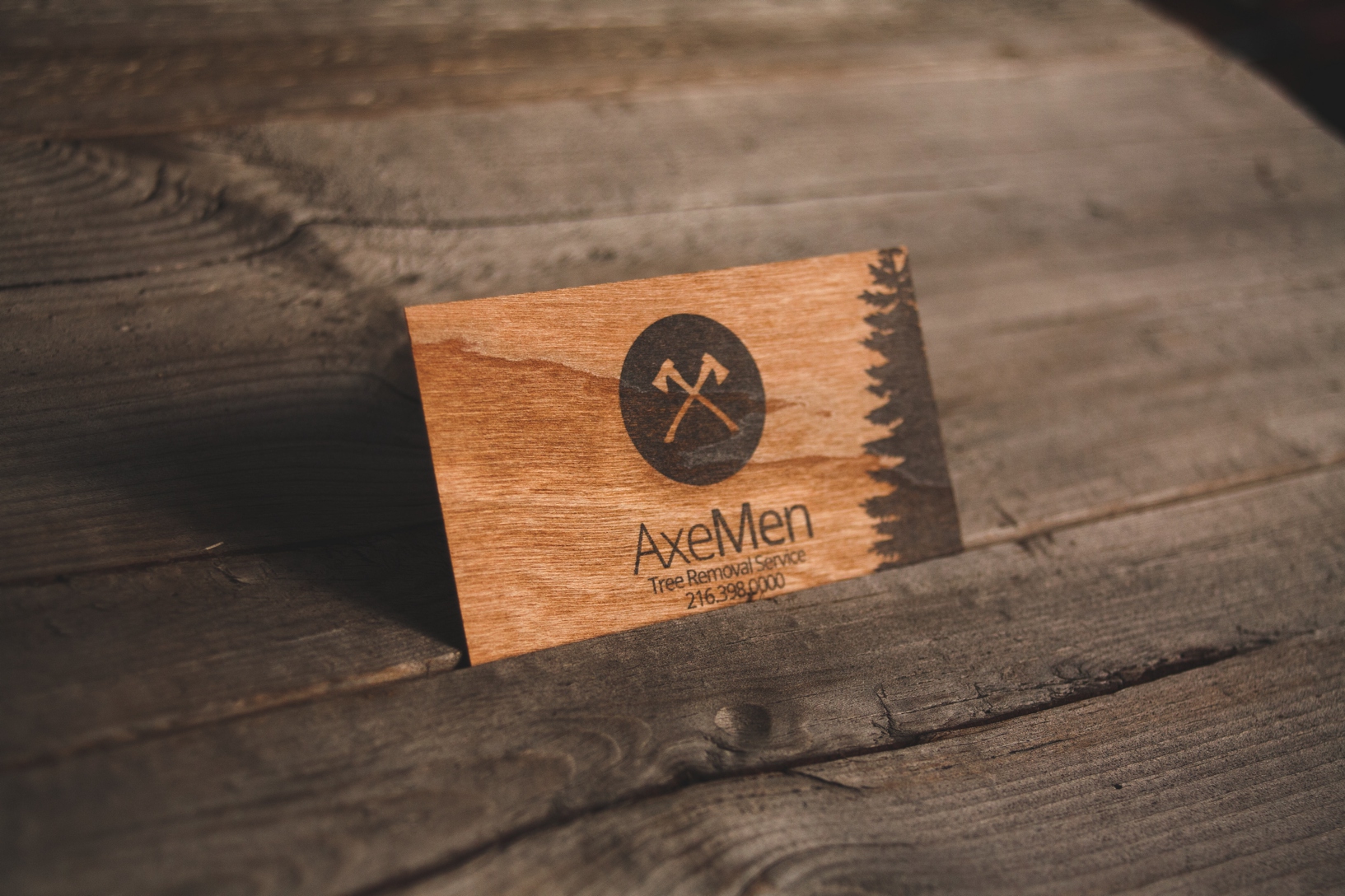 5. Edible Bakery Business Card
These edible cookie business cards were designed by Ashutosh Karkanis for Dizzy Design to promote a bakery and won an international design award in the corporate identity category. The cards were available in different flavors including chocolate and vanilla.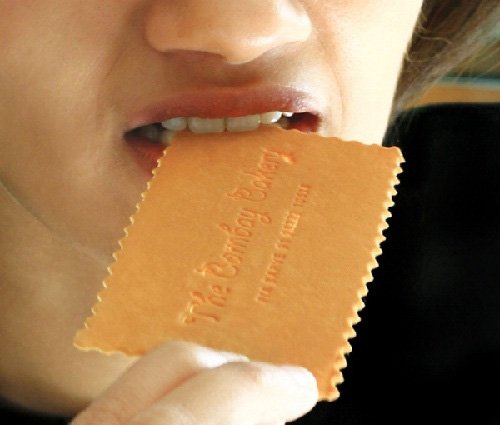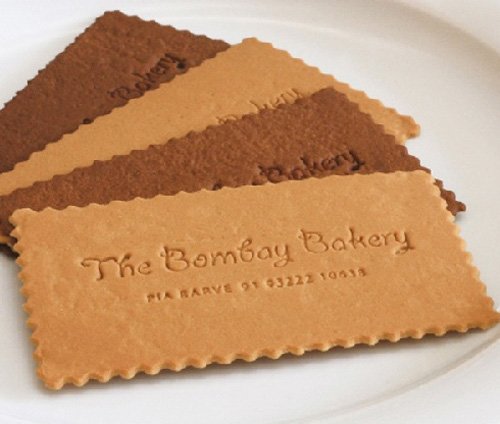 6. 3D Acrylic Business Card
This 3D puzzle card created for a games designer is designed as acrylic puzzle pieces that can be snapped together to create a useable die. To save space, only two pieces are printed with the designer's name, email and a shortened website URL, along with a 2D barcode that can be scanned with a smartphone for more contact information. Designed by Sharra Culp and Daniel Marthaler.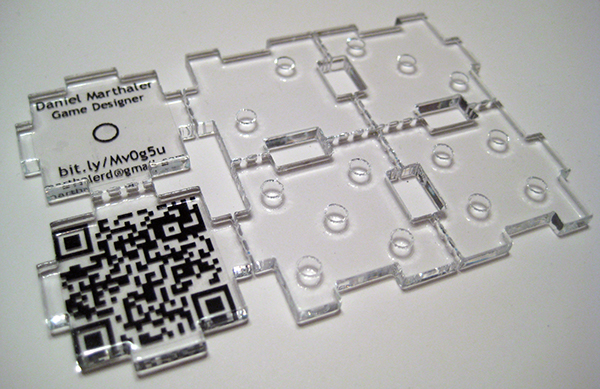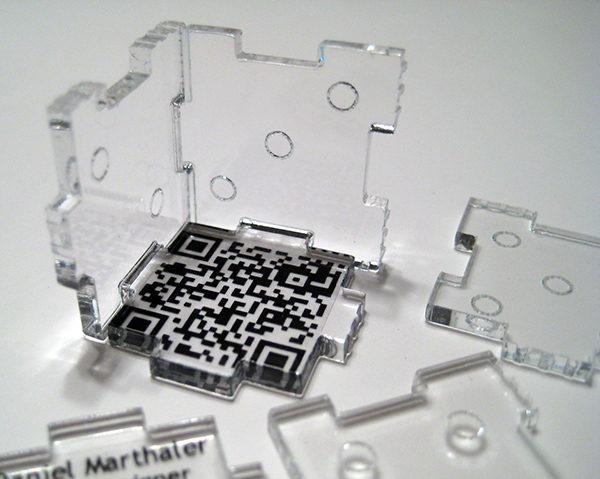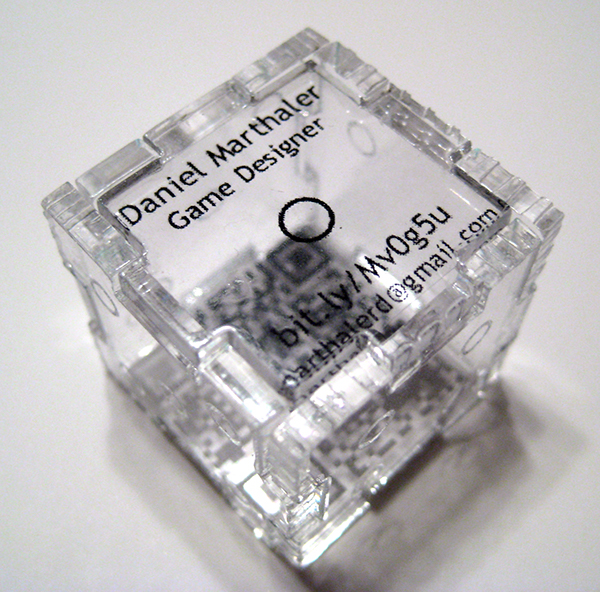 7. Seed Envelope Business Card
This clever business card was designed by Struck for a lawn enhancement company. It looks like a standard business card from the front, but it's actually an envelope containing grass seeds.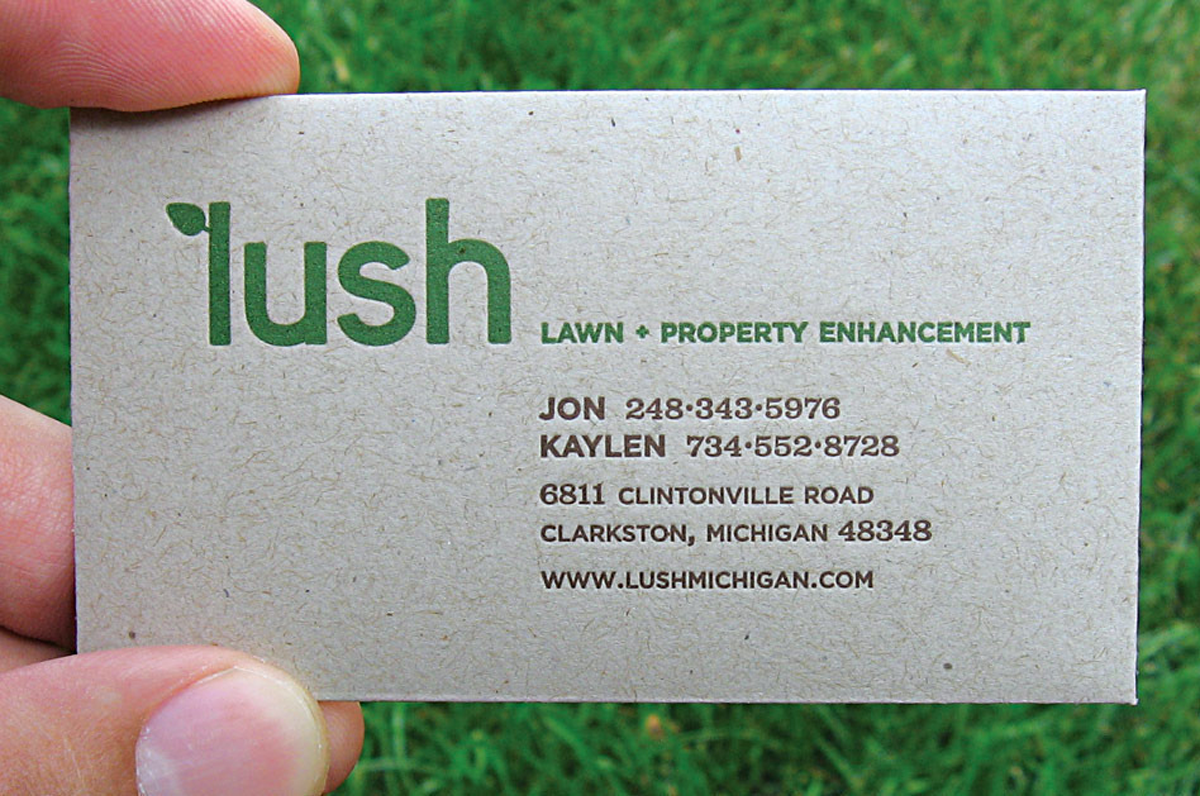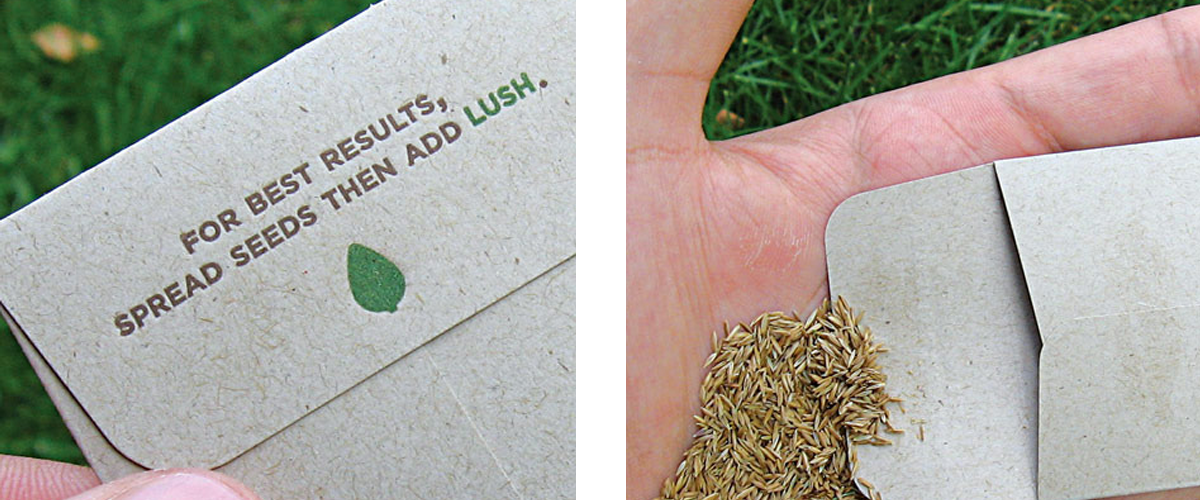 8. Tea Bag Business Card
This innovative idea from ForthCreative was designed for a freelance English teacher in Buenos Aires. The tea helped to emphasize the "English" theme and made her more memorable than other applicants, helping her to secure work in several English schools.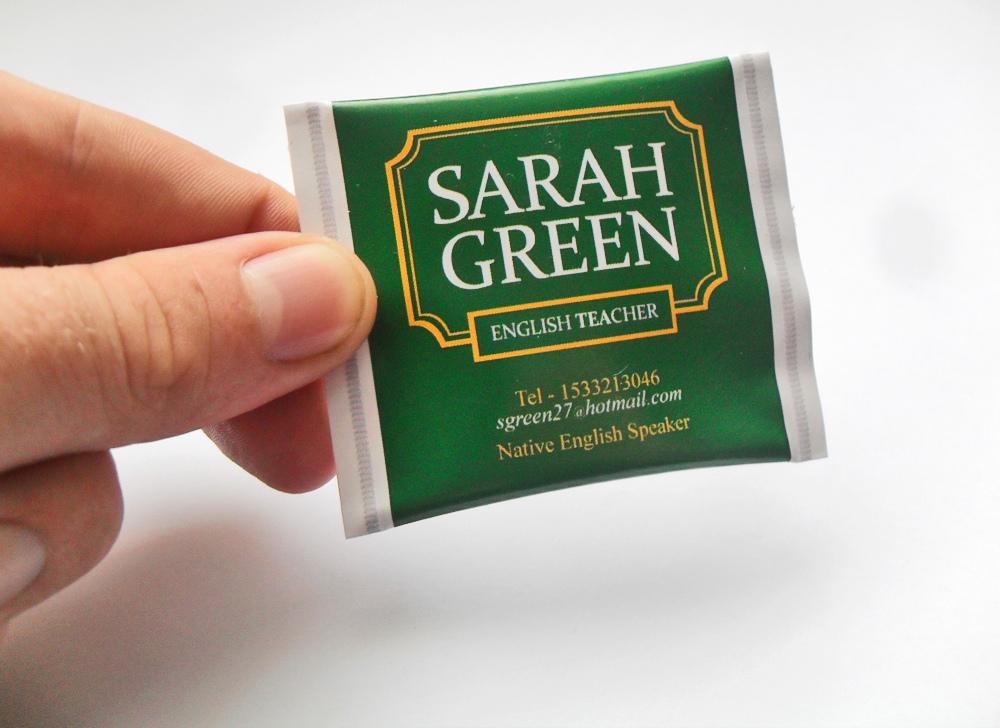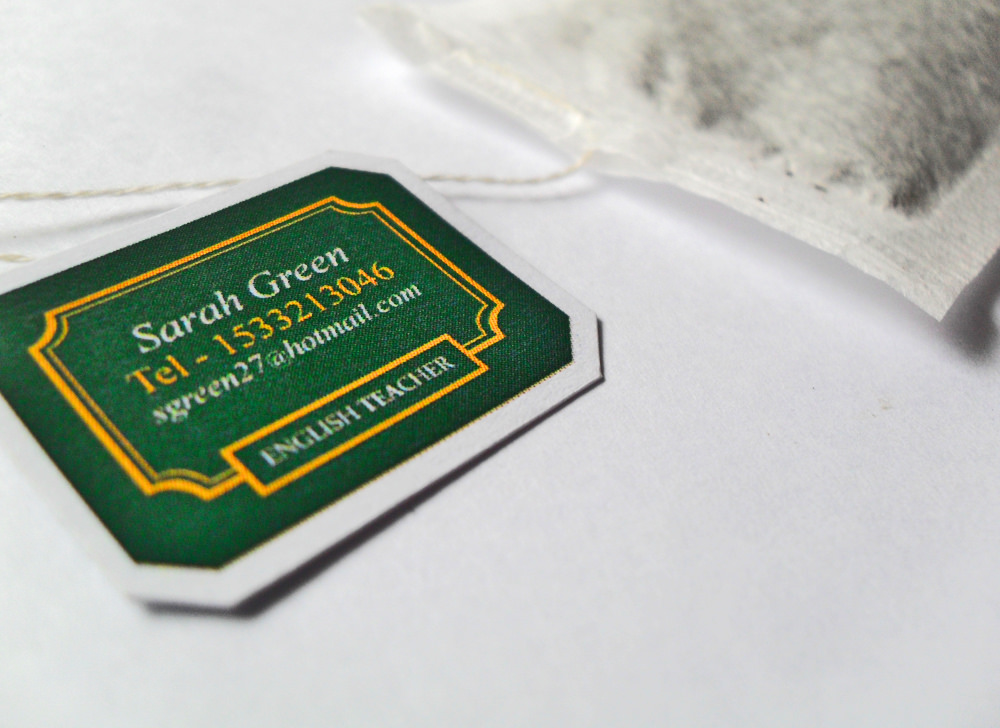 9. Yoga Mat Business Card
This business card was designed by Rethink to look like a yoga mat, including being made from foam that could be rolled up.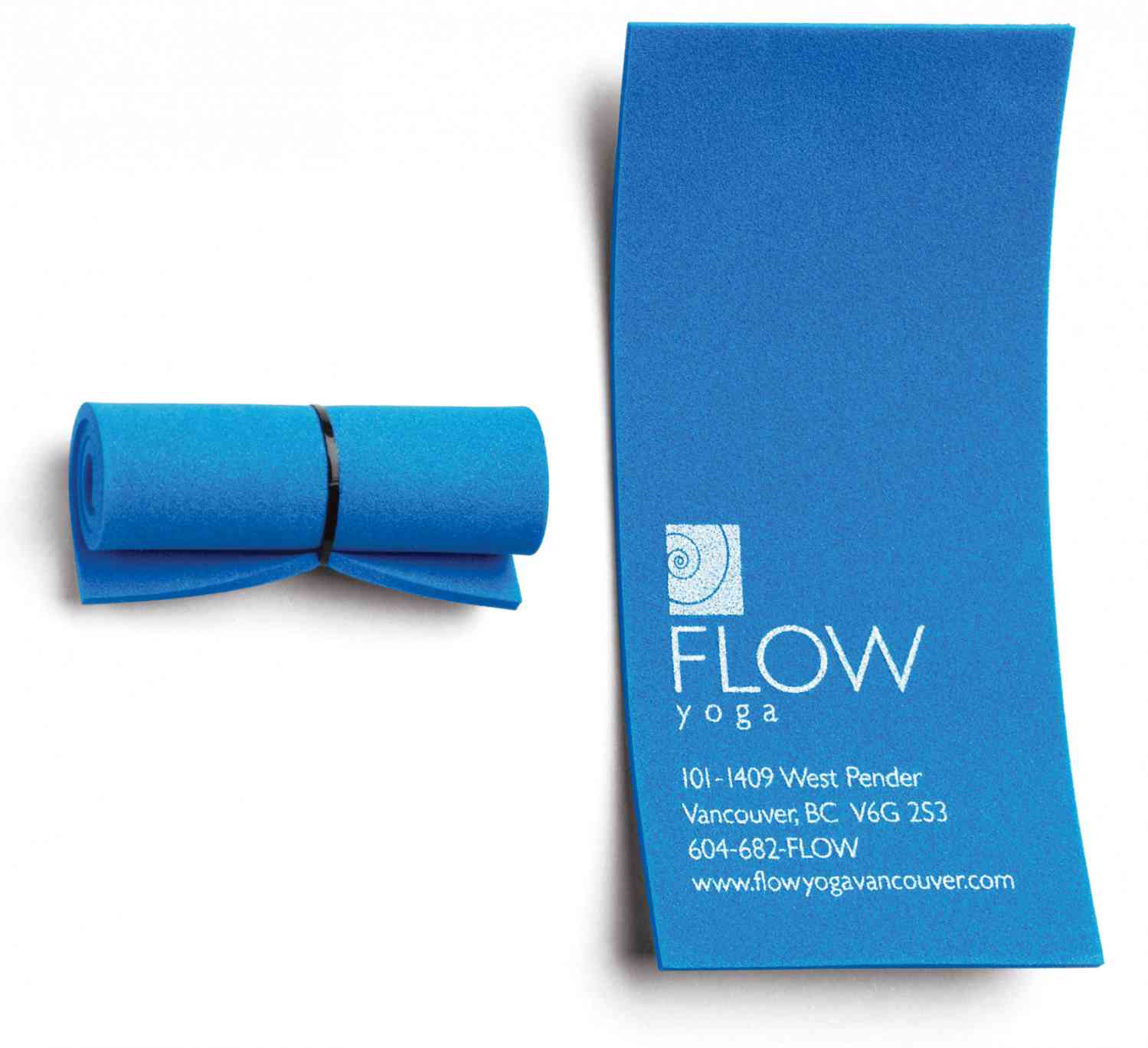 10. Thermosensitive Photo Business Card
These polaroid-styled cards, designed by Bureau Rabensteiner for a photographer, were printed with a thermosensitive varnish that turns from black to grey when it reaches body temperature. By simply holding or touching the card, the receiver is able to create different effects and designs.

11. Cargo Box Business Card
This pre-folded business card designed by Eduardo Quadra and Eduardo Araujo for Tam Cargo replicates a cargo box once pressed into its 3D shape, right down to the brown cardstock and breakable warning logo.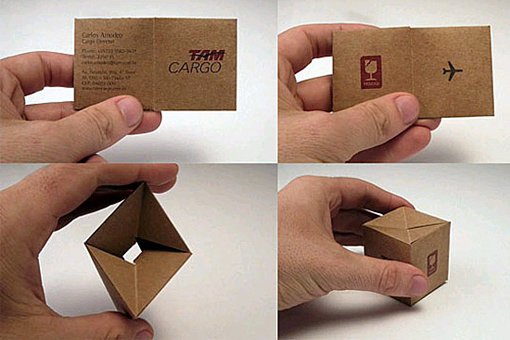 12. Folded Mouth Business Card for a Dentist
This foldout business card, designed by Hobby Creativos for a dentist replicates a patient's mouth and displays a full set of teeth when opened out.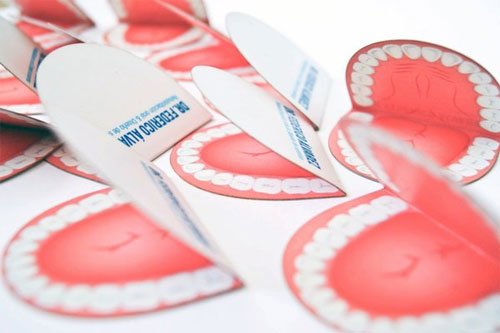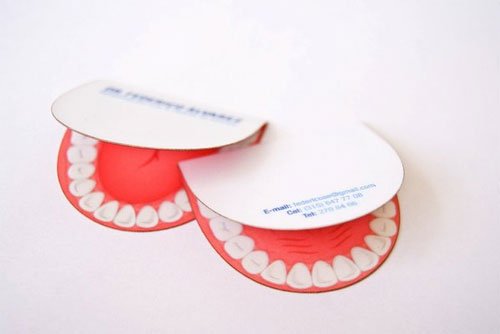 13. Clapper Board Business Card
These cards, designed by Ralev for a video production company have a simple but very effective design that uses a rivet to convert a standard business card into a working clapper board.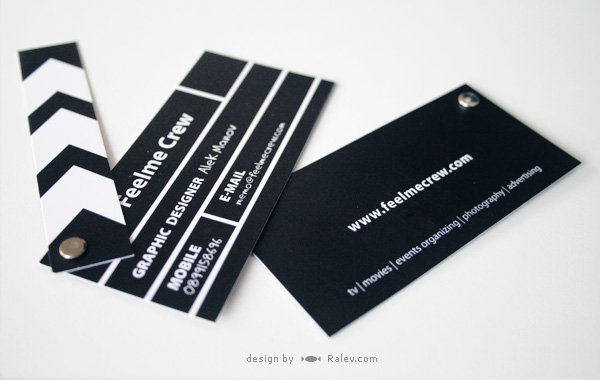 14. Cheese Grater Business Card
This business card not only works as a marketing tool for cheese shop Bon vivant, but also doubles as a working cheese grater as a gift for customers. Created by JWT agency.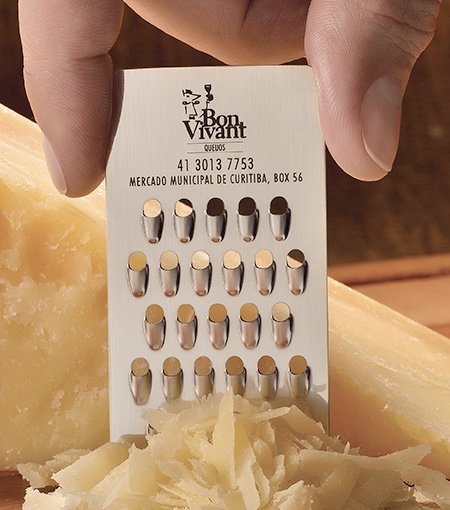 15 Screen-printed Fabric Business Cards
This handmade denim business cards that designer Brittany Elam created to promote her services would also work well for a fashion designer or a jeans manufacturer.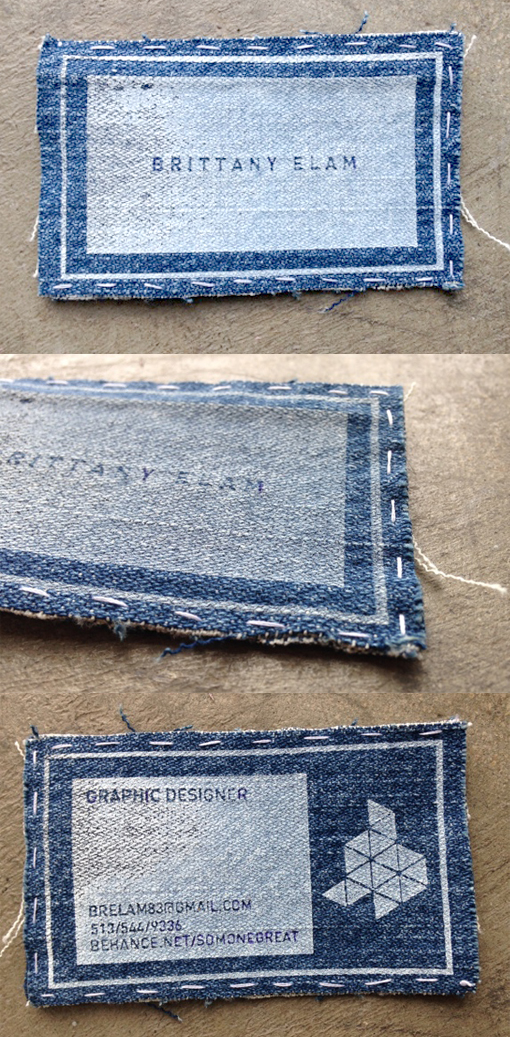 16 Cotton Pad Business Cards
These letterpress cards use facial cotton pads instead of cardstock to advertise a dermatologist's business.

17 Circular Pizza Business Cards
Circular business cards are becoming more popular and work well for creative or playful businesses. This pizza business card created for a food blogger is an ideal example of how considering shapes carefully can make a big difference to the final design.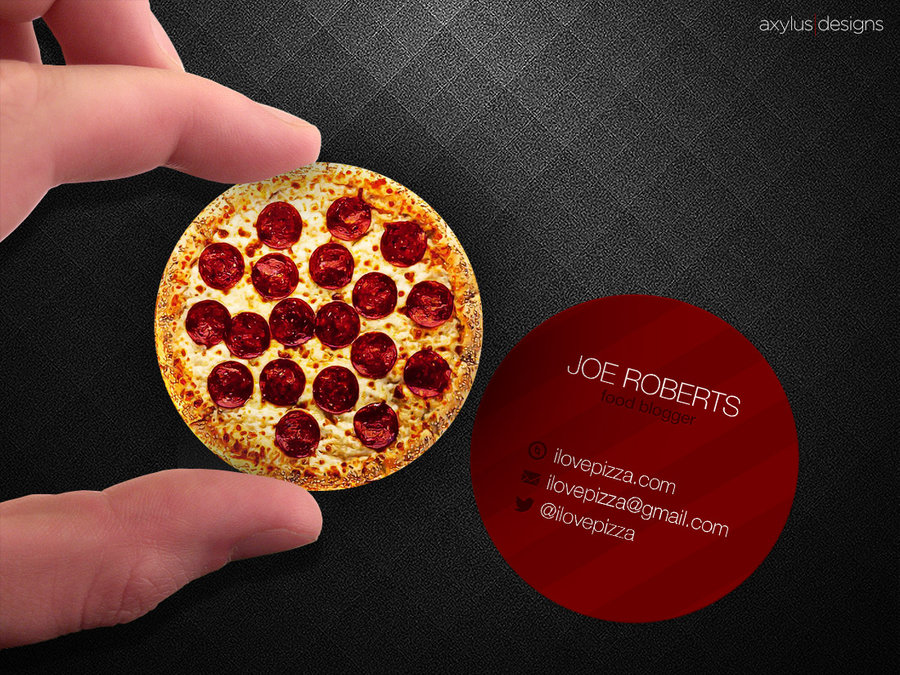 18. Neon Edge Business Cards
Often when you're searching for a business card in your wallet, all you see is the edge. This simple business card design makes sure it will stand out with a bright green neon edge.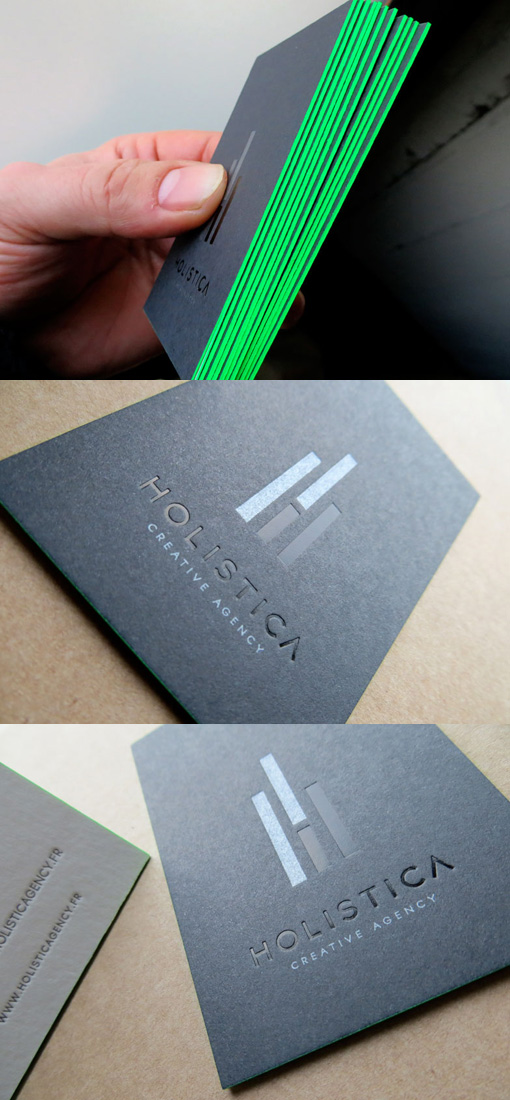 19. Holographic Foil Business Cards
There's nothing more eye-catching than a bit of sparkle. These business cards double the effect with both a holographic foil background and a patterned foil logo that creates an ever-changing rainbow effect when the light hits it.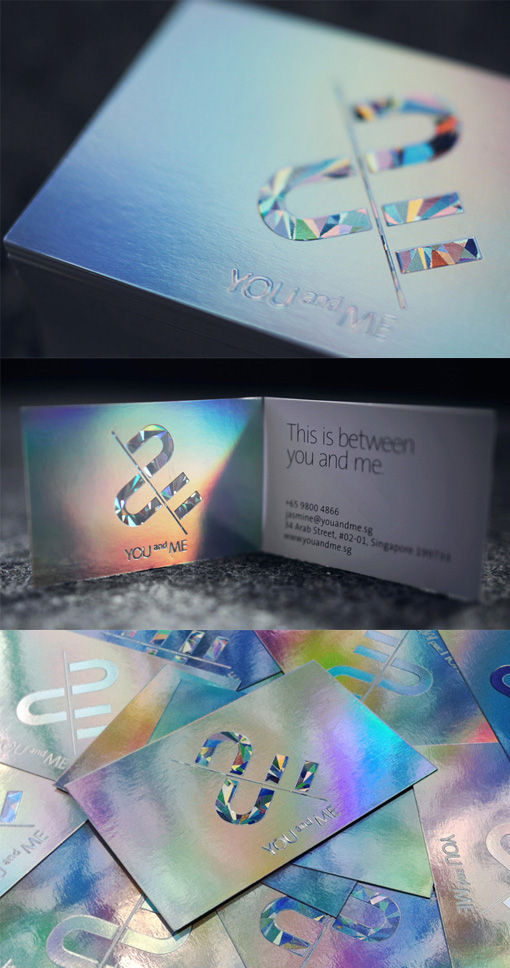 20. 3D Embossed Business Cards
Embossed business cards not only look great but they also have a texture to them that gives the impression of high quality and makes them more memorable. These 3D business cards by Juxebox Print take the idea to the next level with a sculptured effect that can be used for many different types of business.

21. Die-cut Camera Business Cards
These business cards, ideal for a photographer, are cut into the shape of a camera with a hole for the lens.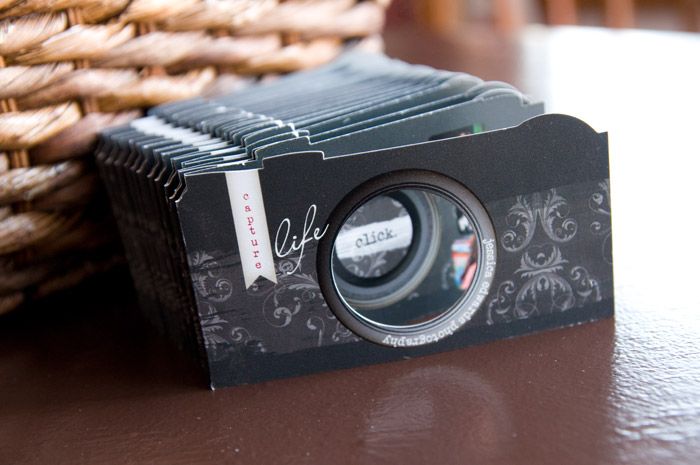 22. Crayon Business Cards
These business cards were created by melted crayons for independent children's store Kol Kid and can actually be used to draw with. They come in a variety of bright colors and every card is different.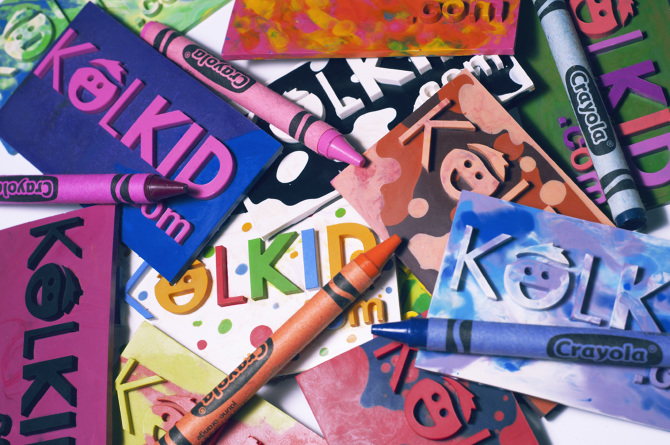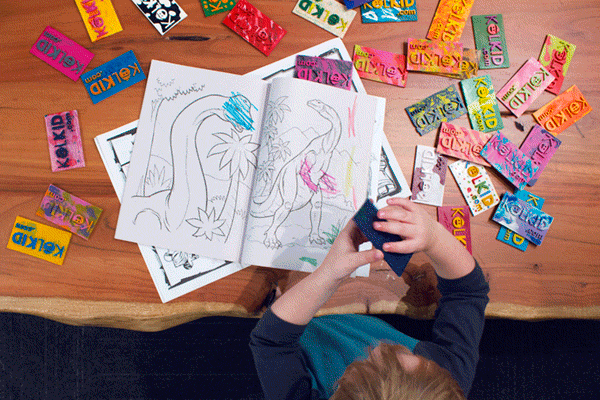 23. Temporary Tattoo Removal Business Cards
These business cards created by Innocean Worldwide for Baywood Laser Tattoo Removal Clinic. The cards come in a variety of different skin tones and can be applied on the skin over an existing tattoo so that potential clients can see what they would look like without the tattoo. This idea could also work well for tattoo studios with a selection of different temporary tattoo designs instead.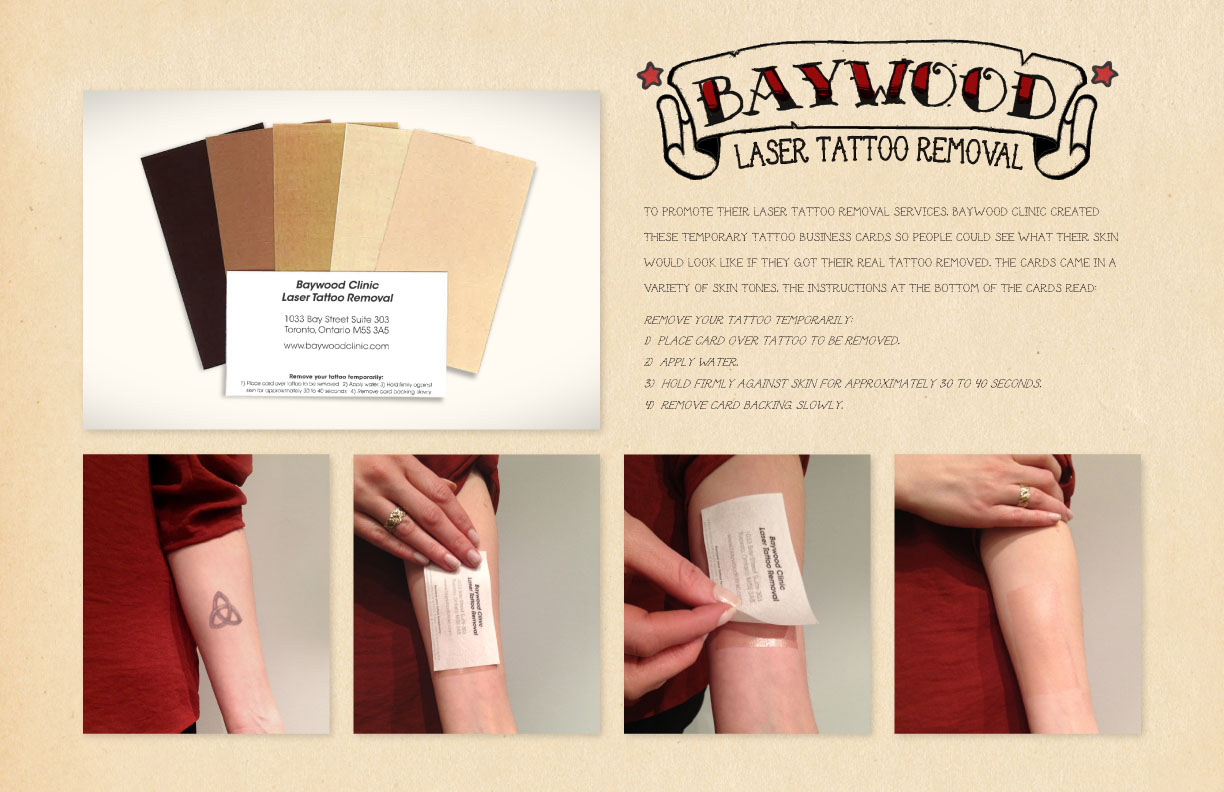 24. Playing Card Business Cards
These business cards printed with Bronze metallic ink look like real playing cards and are a creative design idea that could be applied to a wide range of businesses.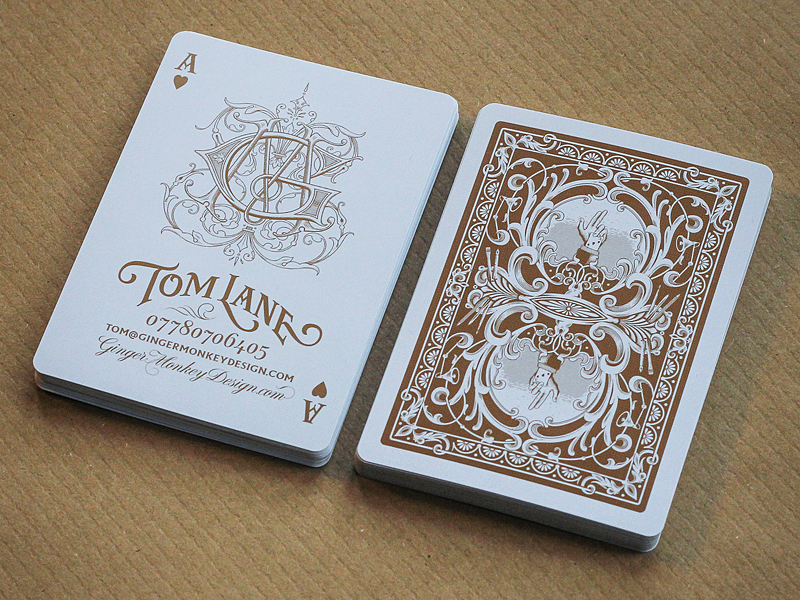 25. Glitter Business Cards
Glitter is always eye-catching and glitter business cards like these ones by Jukebox Print could be used for a variety of creative businesses such as makeup artists, bloggers, and bakeries.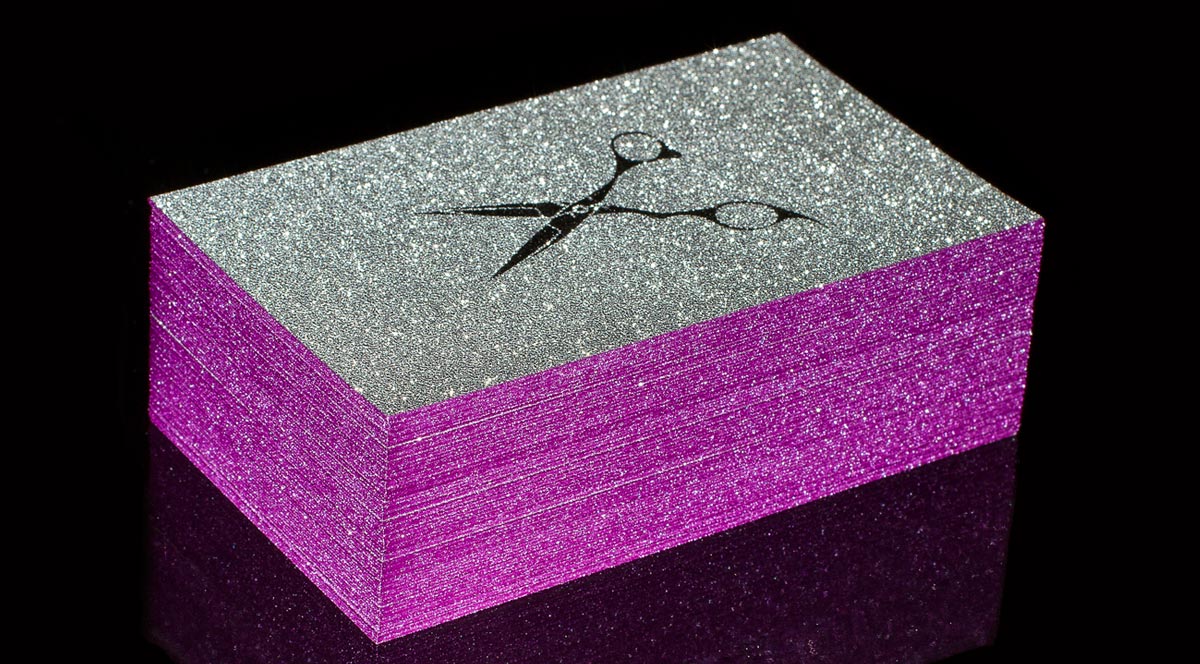 26. PH Tester Business Card
This simple but useful business card for a pool service company is printed on PH-sensitive paper, allowing customers to test their own pool water and call for servicing when required.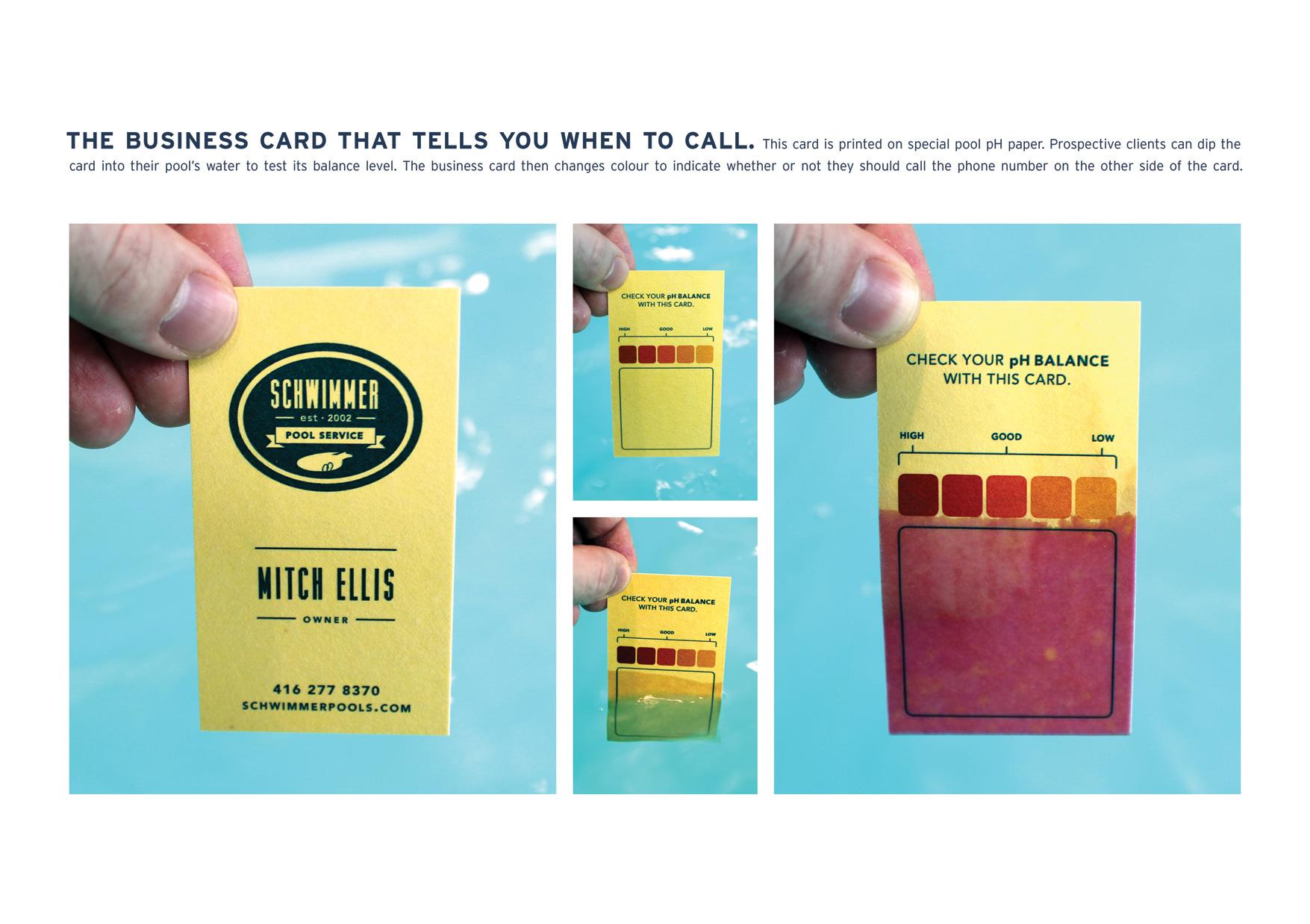 27. Transparent Liquid Business Card
This business card is both memorable and fun to play with. Made from transparent plastic, it includes red liquid that flows around inside the card like a lava lamp.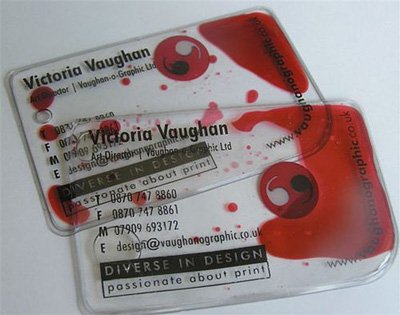 28. Glow In The Dark Business Cards
These business cards, printed with glow in the dark ink, have a logo and other information that is only full revealed in the dark, fitting with the brand strapline "We live after Midnight"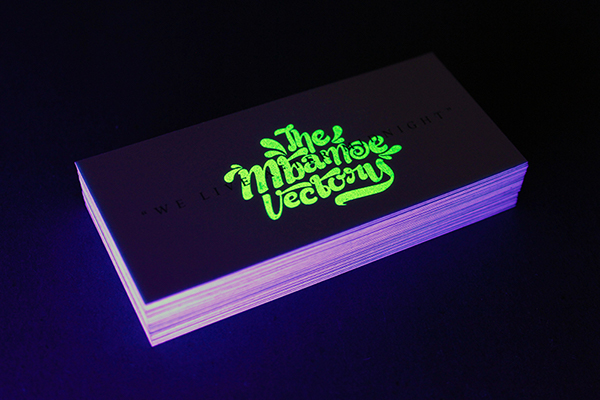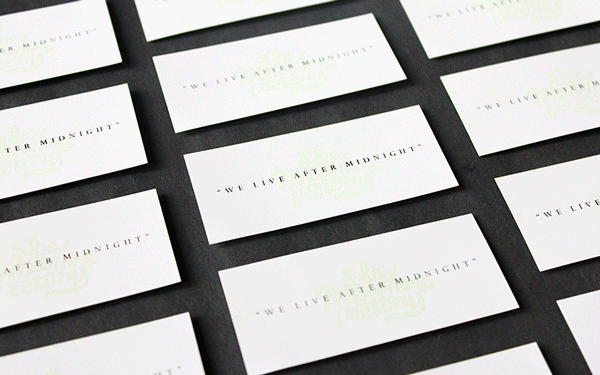 29. 3D Pop-up Business Cards
This pop up business card for an architect is simple but highly effective. This pop-up effect could be used for a number of different designs, suitable for different businesses.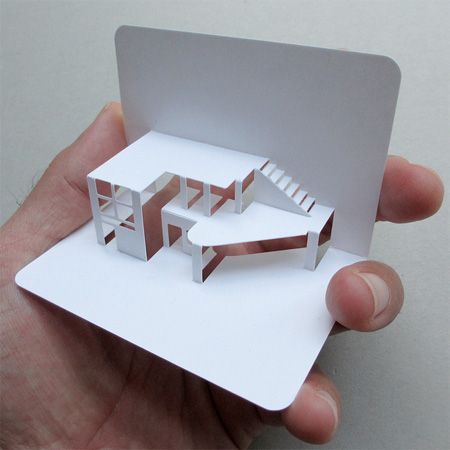 30. Sticker Business Cards
Turning your business cards into a sticker is a great way to get your business noticed by more people. These sticker business cards created for a skate shop can be used by skaters to patch up their shoes.