What is organic design? Well, organic design was popularised by the architect Frank Lloyd Wright. In terms of architecture, the philosophy of organic design is driven by several ideas: the need for 'good' design, the influence of nature, the process of evolution and an awareness of the finished product as a unified whole.
Organic design is not a movement, it can be diverse and frequently controversial and unusual. It is the opposite of right-angled box designs in architecture.
These ideas can be applied to website design just as easily as they can to architecture. Here is a showcase of organic website designs incorporating such elements as paper, wood, fabric, trees, plants, flowers, water and clouds.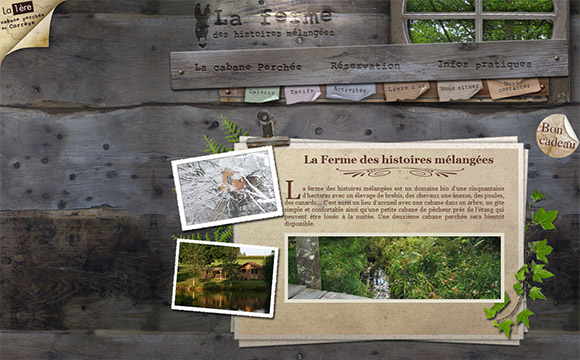 Examples of Effective Organic Website Design
La Ferme des Histoires Melangees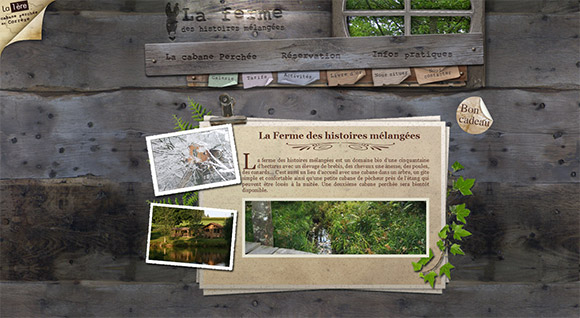 Conclusion
Organic design in terms of websites can be based on personal opinion, whether a site is an organic design or not. In general, if the design includes elements from nature or from architecture it can be considered organic. Even rounded corners applied to elements can be considered organic – so it is pretty much in the eye of the beholder.
What do you consider is true organic website design? Please share your comments and opinions with us in the section below.