Mac OS X is known for housing an amazing graphical user interface. Getting more popular and famous in the world of designers, this operating system already counts a lot of usable applications that can improve our work. Besides many other kinds of applications, there are also many good apps that were built especially for designers and some-kinds of developers.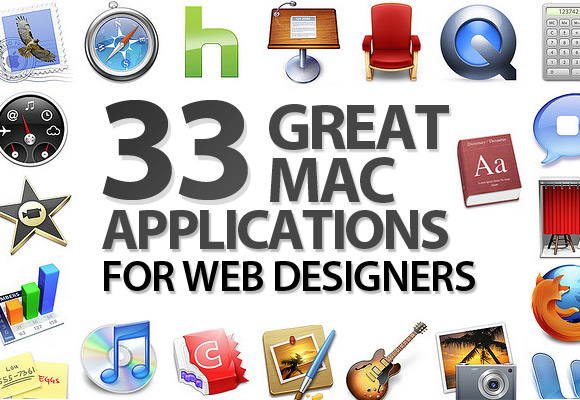 33 Mac Application
Below are 33 Applications that are on demand through designers who use the Mac operating system.
The Hit List Mac App
The Hit List is a simple, yet sophisticated application to manage the daily chaos of your modern life. Based on the simple concept of making lists, The Hit List lets you plan, forget, then act when the time is right.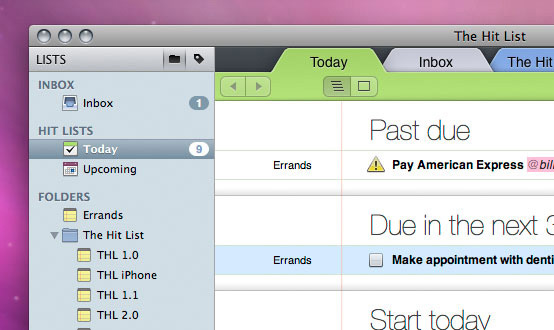 Things Mac App
A modern to-do list, with a lot of options like: Creating own agenda, Repeating To-Dos, Due Dates, Notes & References, Tags, iPhone Sync, Projects and a great multilingual interface.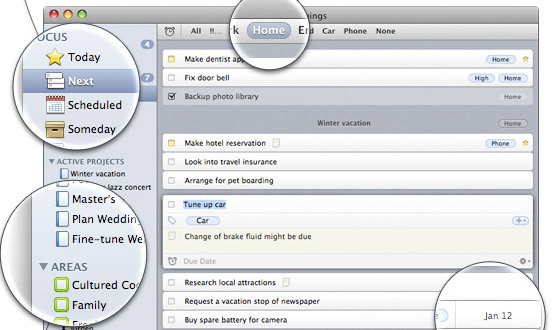 DayLite Mac App
Daylite is a business productivity manager designed to help you manage your business and your team. More than just a CRM, Daylite can be used to manage your company's projects, sales, contacts, tasks, appointments, meetings, notes, and email.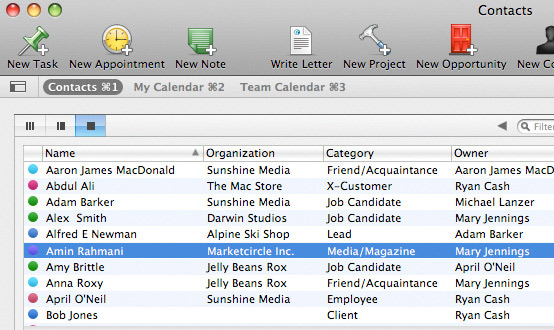 CSSEdit Mac App
Design beautiful, innovative and fast-loading web sites with a beautiful, innovative and fast app. CSSEdit's intuitive approach to style sheets and powerful previewing features will make you deliver awesome standards-based sites in no time!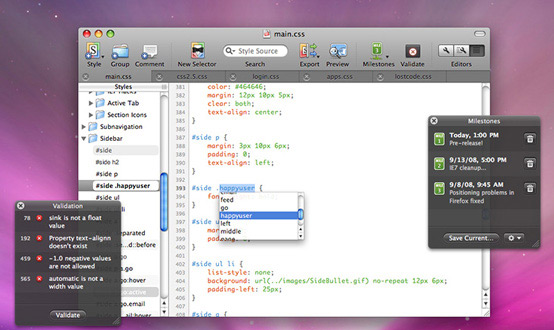 Espresso Mac App
Your cup of coffee has been the thing that gets you out of bed, the smell of creativity, the taste that makes your day. Now, Espresso delivers something better than a caffeine boost: a web editor with style.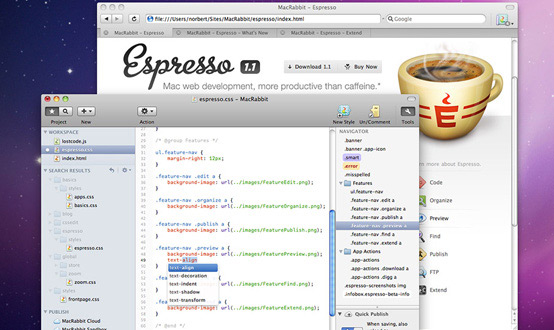 iClockr Mac App
iClockr is focused to show you a simple way to track your time. It is based on three columns: Projects, Tasks, Durations.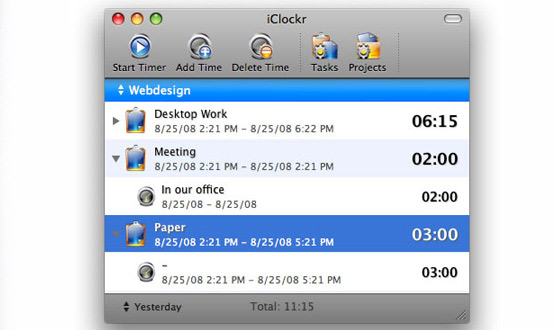 Billings Mac App
Your invoices should reflect your professionalism. Billings combines powerful features with stylish designs so you can send elegant invoices right out of the box. Choose from any of the customizable templates, or create your own with the built-in WYSIWYG designer.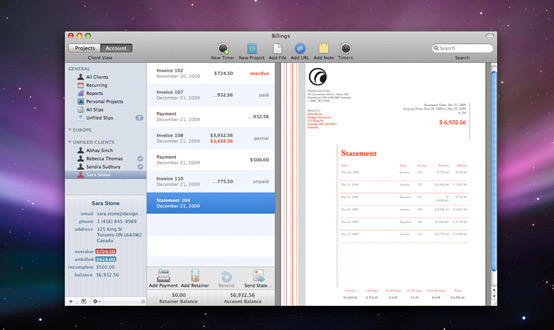 Transmission BT Mac App
Transmission is a cross-platform BitTorrent client. It is designed for easy, powerful use. We've set the defaults to "Just Work" and it only takes a few clicks to configure advanced features like watch directories, bad peer blocklists, and the web interface.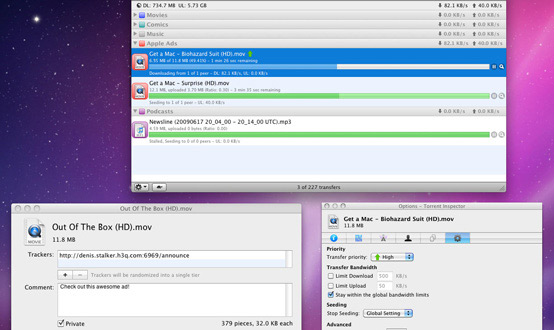 Kodlian Mac App
Hobiconer is an App for Mac OSX Snow Leopard (10.6) that lets you compose, import or export icons in many formats : Apple icns, Microsoft ico, CandyBar iContainer, bitmap (png or tiff).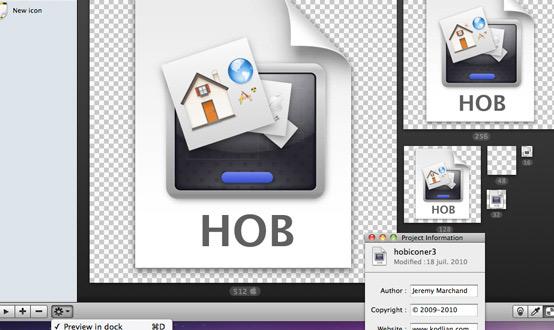 SketchBox Mac App
SketchBox is a new – multifunctional yet uncluttered – Sticky Notes Manager for your Mac Desktop.You can enter text or make drawings and set individual reminders for each sticky to use them as a visual alarm clock.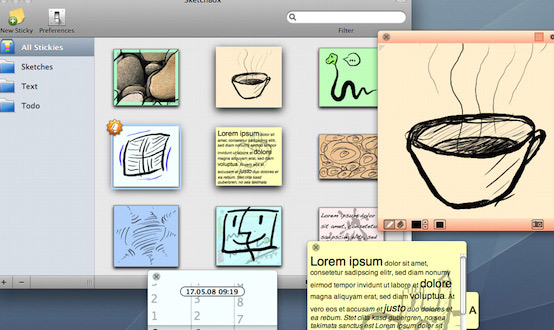 Xee Mac App
Xee is a lightweight, fast and convenient image viewer and browser. It is designed to be a serious tool for image viewing and management, with a sleek and powerful interface.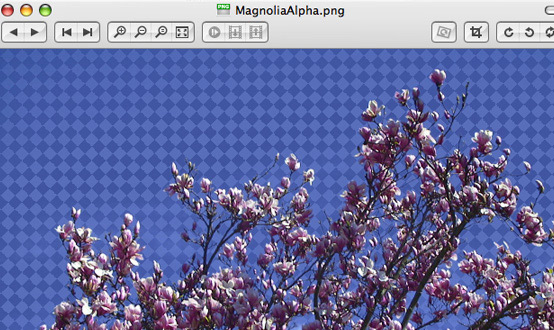 Kaleidoscope Mac App
Use Kaleidoscope to spot the differences in text and image files. Review changes in seconds with the world's most advanced file comparison application.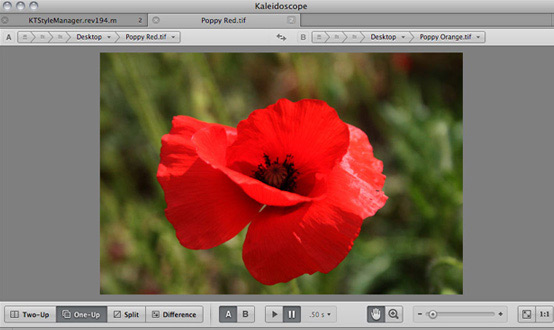 Secret Box Mac App
You can use SecretBox to store all sorts of information : Credit Card details, SSN numbers, Software Licenses, e-mail account and passwords. All are easily stored in SecretBox's flexible database. Most people will use SecretBox for personal use, but businesses can also use SecretBox for managing their customers passwords or software licenses.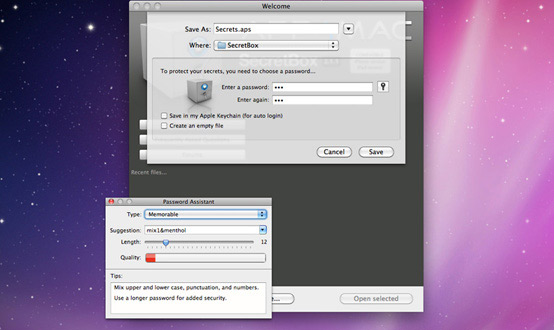 Flux Mac App
Flux is an advanced HTML5 Web design application, capable of creating stunning sites from scratch. Flux isn't a template based solution, it's a creative design environment.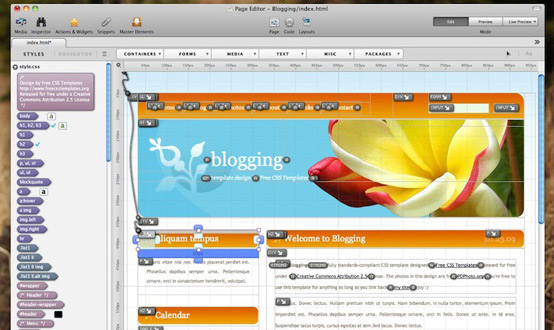 Flow Mac App
Flow brings the best of the Mac to your server's files and folders. Put simply, Flow makes working remotely every bit as intuitive and natural as working locally with the Finder.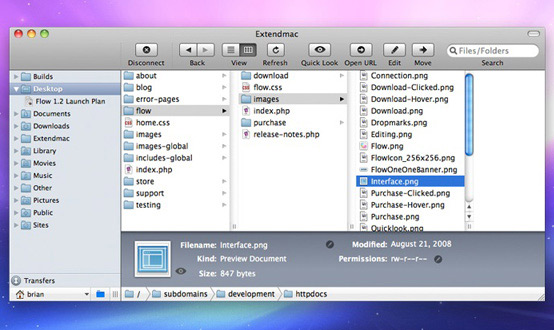 Acorn Mac App
Acorn lets you to add text and shapes to your digital pictures. Combine images together to create your own. Work with layers to touch up your favorites or make something new from scratch.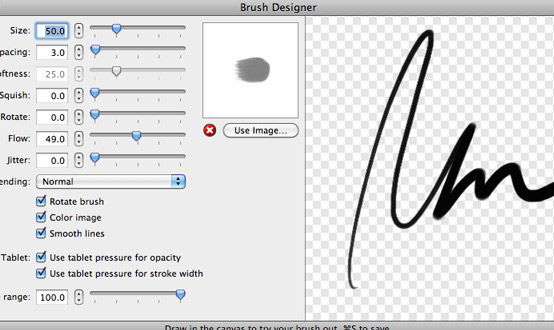 Studio Mac App
ColorSchemer Studio 2 is a professional color-matching application that will help you build beautiful color schemes quickly and easily. Use ColorSchemer Studio to identify color harmonies for the web (RGB) or print (CMYK), create palettes from photos, search over a million existing color schemes, mix colors and create gradient blends.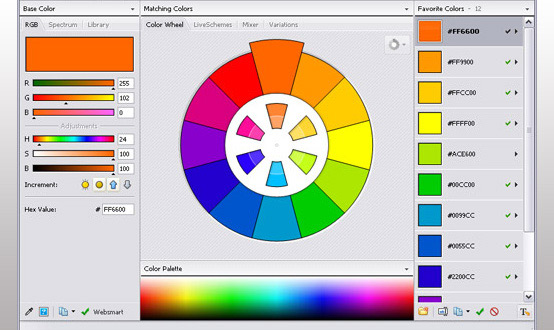 Simple Task Mac App
SimpleTask automatically sorts by the date created, but you can drag them into any order you want, to prioritize your way. Tasks can be edited at any time, and if you accidentally delete a task, it's a snap to pop it right back on your Pending Task list.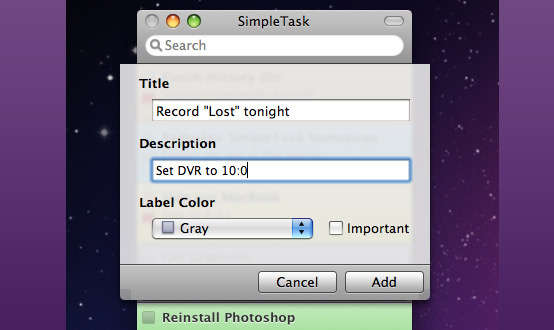 Clip Menu Mac App
ClipMenu can manage clipboard history. You can record 8 clipboard types, from plain text to image. To paste a recorded item, you just pop up the menu by invoking the shortcut key, and select a menu item from the menu.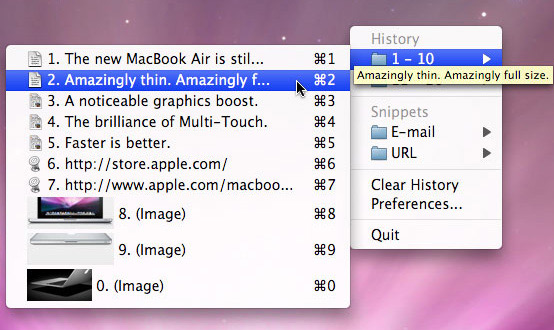 Sequence Mac App
Sequence is a simple way to capture an image (also called screenshot) or a video (also called screencast) from your computer screen. A video or image can be emailed, uploaded on the web, or passed around however you want. Using multi-threaded code and a 64-bit enabled compression system, Sequence can capture the content of a DVD, a video from YouTube or any content from a game.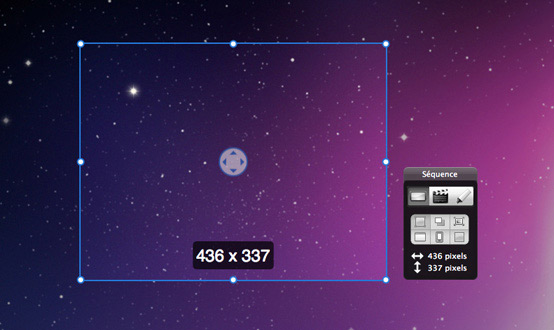 GeekBench Mac App
Geekbench provides a comprehensive set of benchmarks engineered to quickly and accurately measure processor and memory performance.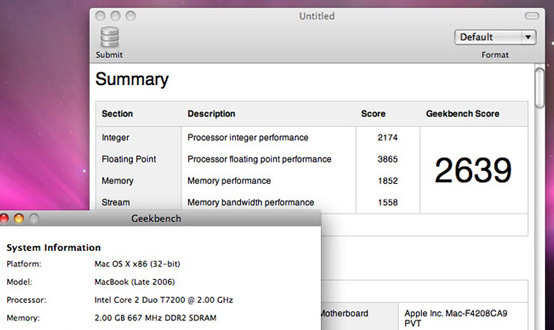 Free Web Based WiFi Stumbler App
Search for open networks, specific manufacturers of access points, a particular SSID or MAC address or any other string in the scan results using this field. You can also use standard Google search syntax.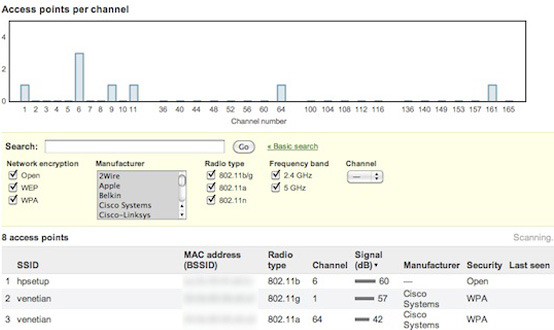 Subs Factory Mac App
Subs Factory is a free but powerful utility designed to make the creation, modification and resynchronization of subtitles easy. Featuring advanced functions, it allows you to do whatever you want with your subtitle tracks.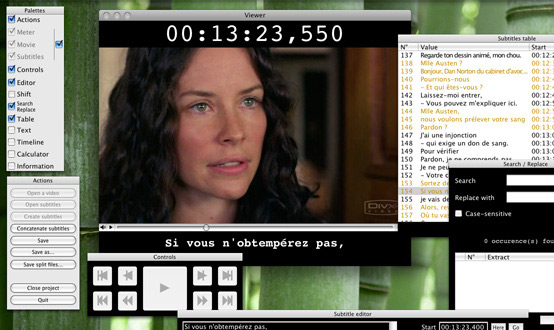 Hyperspaces Mac App
Hyperspaces works with Apple's Spaces to let you customize each Space so that it's recognisably different from the others. It does this through a set of great visual decorations. If pictures aren't your taste, you can also use colors to tint the desktop of each space. With a wide range of blending options, you can create stunning variations using a single desktop image.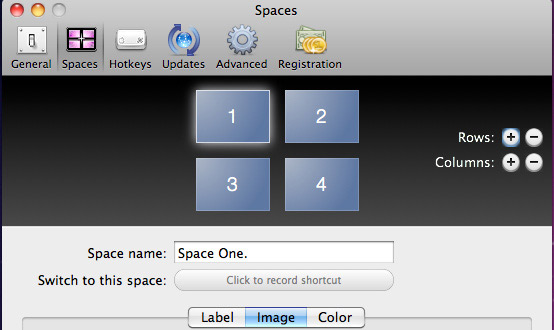 Sketch Mac App
Sketch is a vector drawing app for Mac OS, that has a lot of features like: Infinite workflow, Slices, Multiple Pages, Smart Symbols, Brushes, Shapes, Vector Tools and a lot of other, useful stuff.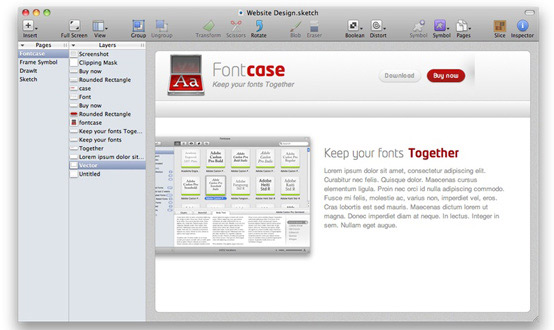 Jump Mac App
Jump is a cool utility designed to quickly launch applications, open documents, or access folders. When there is not enough space in the Apple Dock, you can use Jump to store an endless number of items! It can be used in conjunction with the Apple Dock or as its replacement.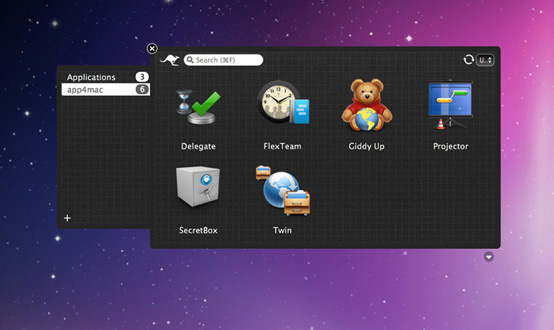 PostBox Mac App
Postbox 2 is first class email software that puts you in the driver's seat. Stay on task, find information quickly and act, not react.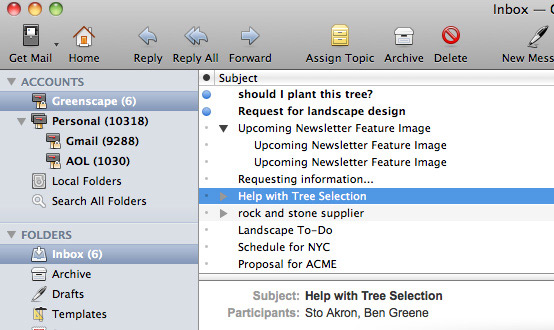 iBank Mac App
iBank 4 delivers a new standard for intuitive, full-featured personal finance software. Monitor account balances at a glance, track your investments, maintain budgets, and manage your credit cards, savings, checking and loans — all in an easy, powerful, familiar Mac interface.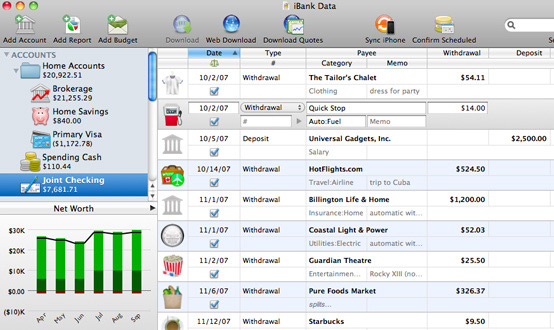 Mailcue
MailCue is the must have mail notifier for OSX. MailCue works with any IMAP provider, sitting in your menu bar notifying you of incoming mail. What separates MailCue from the competition, is the integration right into your Gmail or mail provider with such features as, reply, reply to all, forward, full html message previews including embedded images, account signatures, move a message, mark a message as spam and so on!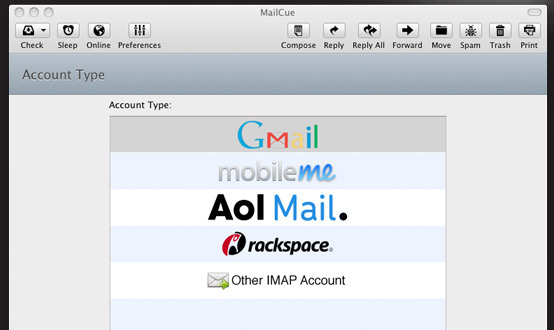 BaseApp
BaseApp is a menubar application for Mac OS X that helps you stay on top of everything that happens in your Basecamp accounts. This app helps to prevent your inboxes from overflowing with Basecamp emails.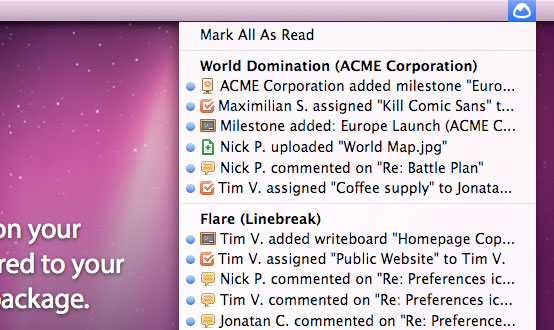 Fraise Mac App
Fraise is a free text editor for Mac OS X Leopard 10.6 which is both easy to use and powerful. It is designed to neither confuse newcomers nor disappoint advanced users. It should work perfectly for a whole variety of needs – like web programming, script editing, making a to do list and so on.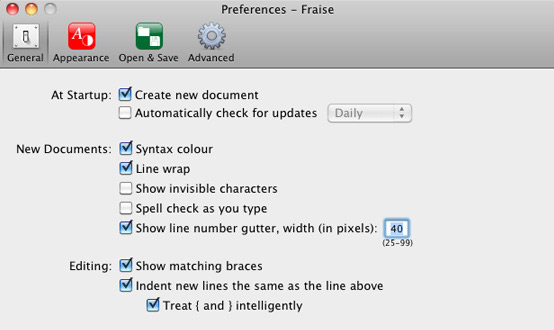 Hazel Mac App
Hazel is like your personal housekeeper. It creates rules to automatically keep your files organized, never take out the trash again, work undisturbed, and it's fully integrated with Spotlight.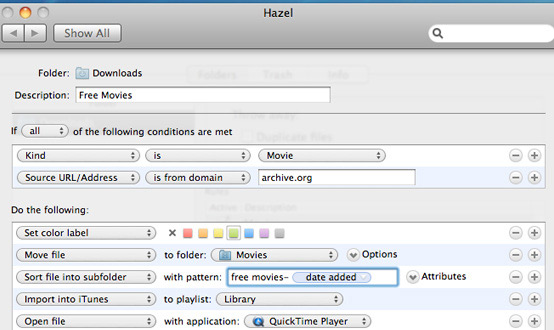 In Conclusion
If you're working with the Mac operating system, and you really love it, you should find the perfect apps that will fit your needs. By owning such kind of 'preferable' apps, you might not only achieve success in a faster time but you'll also, improve your skills, and increase the work speed.