Implementing social media links into a website can be very important in helping you get a more professional look. In many cases this can make a huge difference when looking at how many actually follow your different profiles, again reflecting on how much your work gets shared and your traffic. If it fits in really well with the rest of the design, it can underline the professional look of your work and be quite a piece of art to have a look at.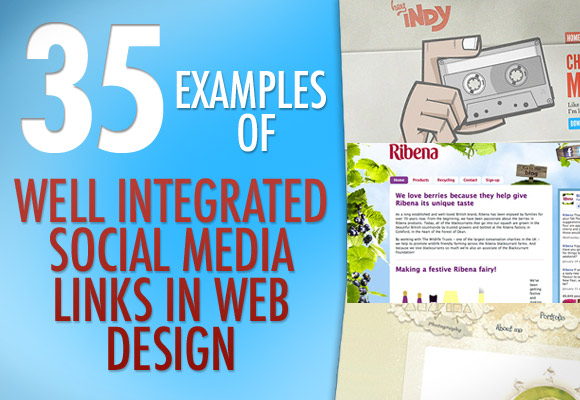 35 Well Integrated Social Media in Web Design
This time we've decided to go ahead and browse hundreds of websites (and then more) to find some examples of websites that we thing have succeeded in implementing their social links in a clever and good looking way.
We'll show you images of the websites and a closer look at the social media links as well.
Matt Brett
Matt Brett's brown website, with its modern style grunge feeling, has everything nicely implemented at the very top.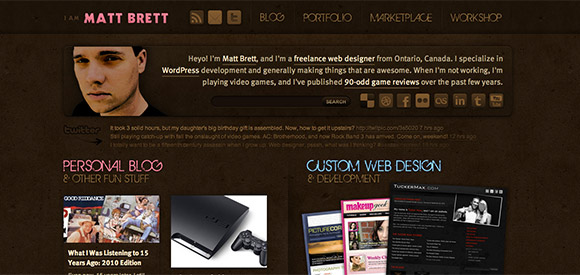 Rockatee
The Rockatee design website has a really cool style and designer Maleika Esther Attawel has managed to make the icons in the top right corner fit in with a grungy rounded look.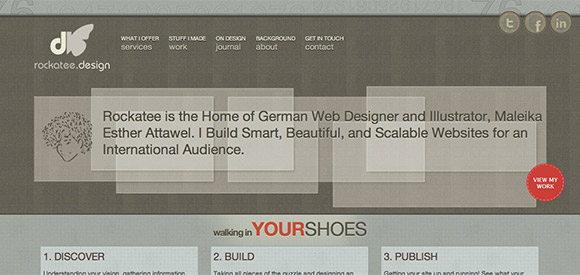 Andrina Photography
This website has a very unique look. When you first land on the site you see a lot of clouds with a crumpled paper look. By scrolling down you'll see that there's an ocean underneath, with some sailboats and even the «fail-whale» from Twitter. Twitter and Facebook links are found underneath one of the boats.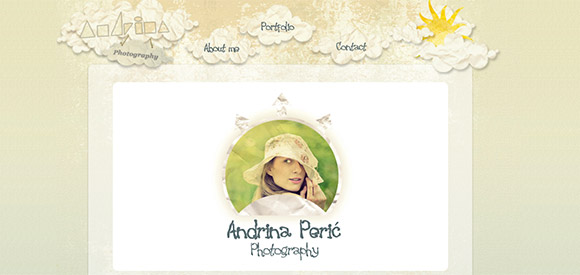 Justdot
This one made it to the collection as it's a cool, though hidden, way of following on Twitter. The website has a nice bunch of handwritten style elements and is definitely unique and well worked through. What we found a bit extra cool was the fact that the blue bird sitting on the flask to the right is actually a link to their Twitter profile.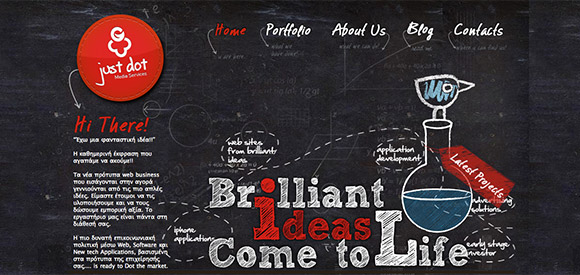 Erik Iggmark
Swedish designer Erik Iggmark has a website that with a subtle halftone pattern gives a feeling of a red thread through the design no matter where you are at the website and which slide you're looking at. If you scroll to the bottom you'll find a very handy social links and contact area that is tidy and fits in well with the rest of the site.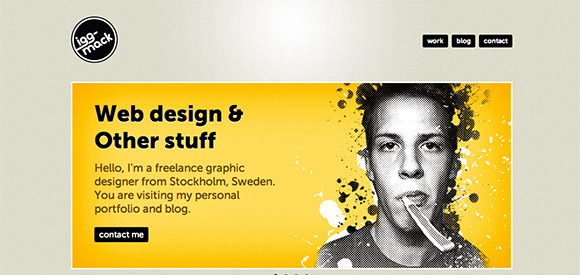 Hey Indy
This website has a retro look with a washed-out color scheme. At the bottom you'll find the social links and contact area that looks very tidy.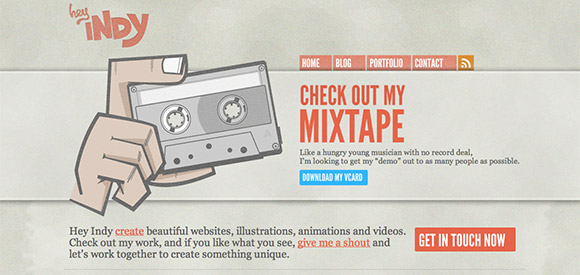 Designing Monsters
This typography styled website has a clean look that will appeal to everyone who loves smart and simple designs. Everything is nicely centered. Scroll a little bit down and you'll find a social links section letting you get in touch with both of their designers. Clean and smart!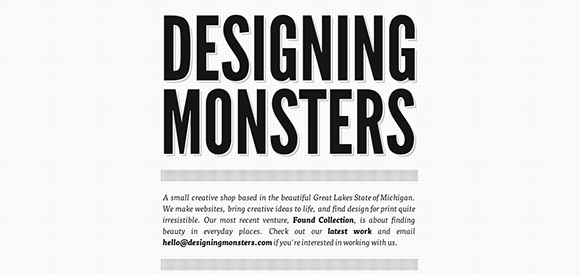 Who is Leon
This website's pleasant handwritten style has the social links nicely drawn in in the middle of it all. Great integration.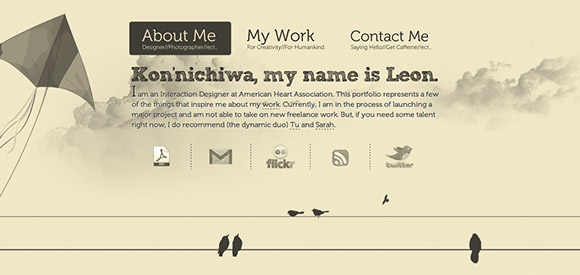 Ribena
Ribena has a website with a fairly ordinary design, but score a huge point for their integration of the Twitter, Facebook and YouTube links that are nicely put on a wooden sign in the top right corner.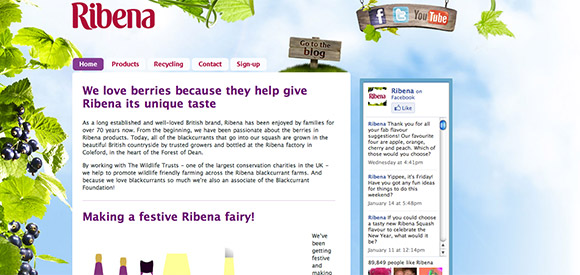 IconMoon
This website is definitely simple and clean looking with inset letters that also are applied to the social links that you'll find at the bottom. Plus point for no scrolling required.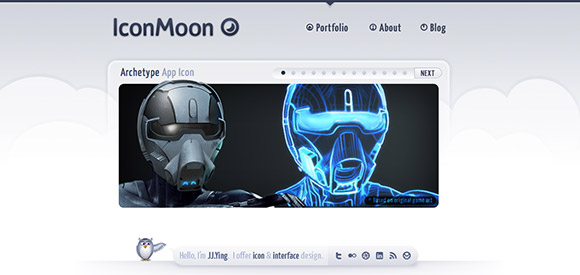 What's Up Cupcake
This pink website has a couple of good-looking elements going on. The social media links are (of course) pink and their semi-handwritten style makes them blend in and stand out at the same time.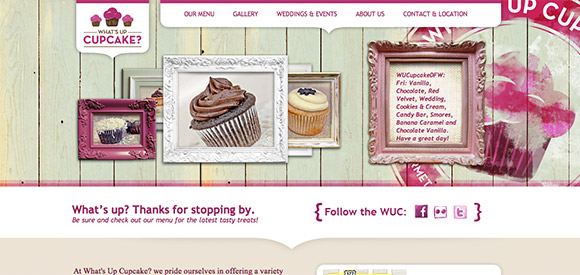 Intrinsic Studio
This is another website with everything centered. A clean design with the social links on the top. They're subtle as if they're see-through stickers on the wall background, but still easy to see. Fits really well with the rest of the design.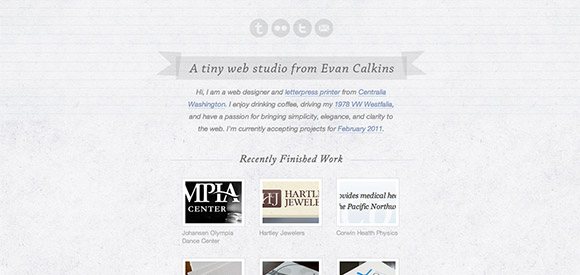 Monterail
The links to Facebook and Twitter on this website have a nice hand-drawn style that relates well to the illustration they're using.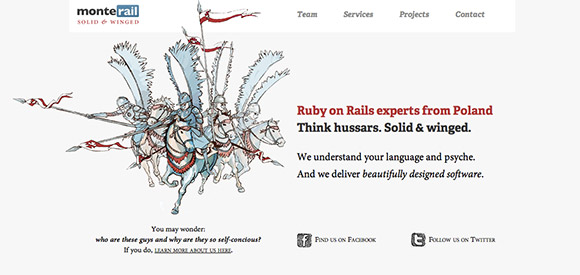 Cornerd
This nerdy website has a bunch of monsters that set the tone for the design. The social links and contact area makes use of those same colors and has a unique and playful look.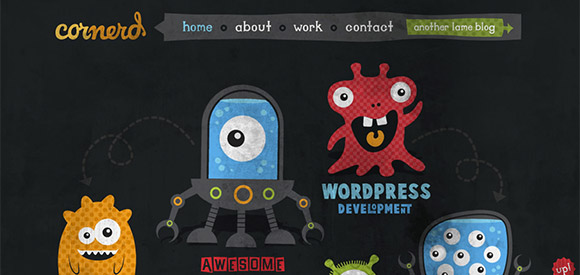 Makeshifters
The Twitter bird has gotten its own look and there's a sheep hanging from a Facebook balloon. Pretty original and a fun contribution that shows great creativity and skills.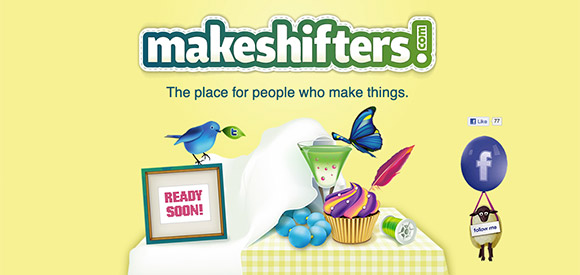 NeedStyle
This website has a nice grid background that shines through all of the elements. The social links are somewhat «hidden» in the middle of the about-section, but they look good and fit perfectly with the rest of the website.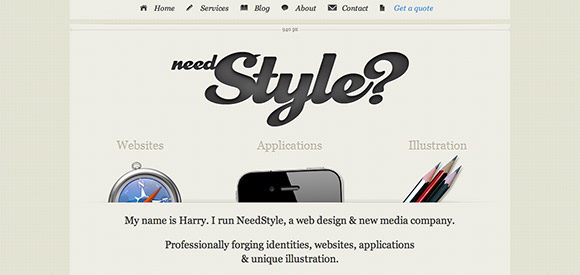 Empire State Recordings
This website has a very unique look. It's grungy and polished at the same time. The social media links aren't very easy to find but blend in well and are cleverly implemented into the footer area. You'll see the Facebook F and the Twitter T that change to their blue colors on hover over.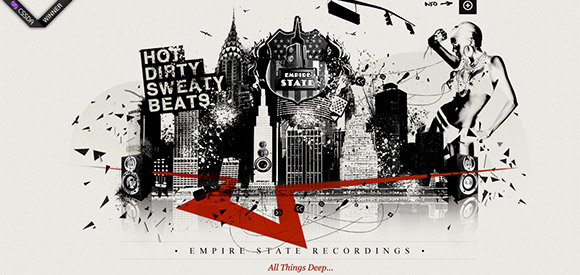 Marcello Brivio
Visiting self-proclaimed web-ninja Marcello Brivio's website that will make ninjas look less scary and give you a line up of social media links that show you the web-ninja can be found pretty much everywhere! The links have a subtle and straight forward design and fit in well.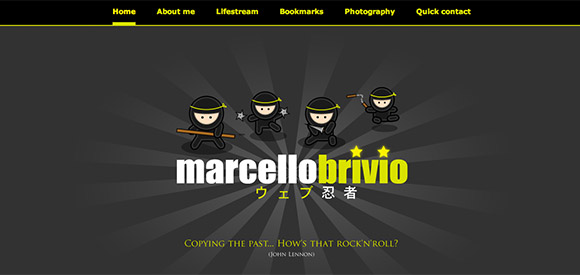 Born with Design
Click on the package in the middle to get access to some of the really cool elements of this website. If you click on «black book», you're getting one of the most unique social links and contact pages we've seen. It looks good, it's different and absolutely memorable. Once you start looking around it's easy to understand why this website has gotten several awards. Great work!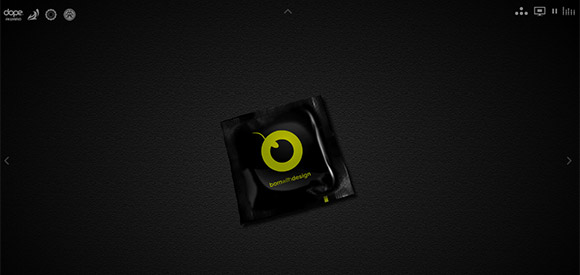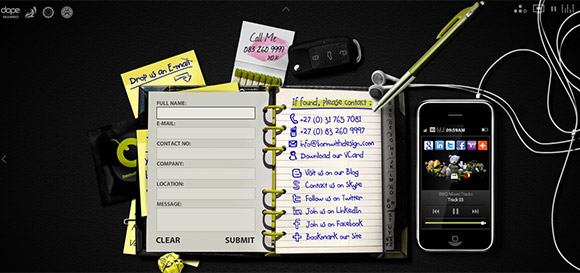 Me in Motion
The Me in Motion website has a good-looking grunge design. The social links are placed in the top left and the black font makes them stand out well on the white «paint». It does look good and you won't have to keep searching for them.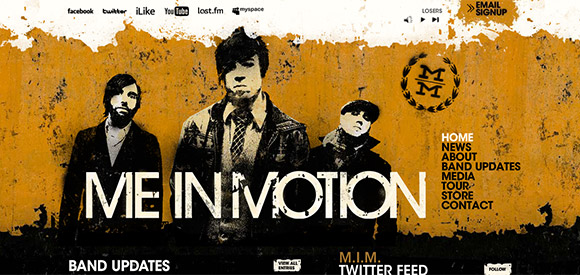 Denise Chandler
The clever social media links area is found right underneath the header. Great use of the existing color-scheme and hand-drawn style for that personal look.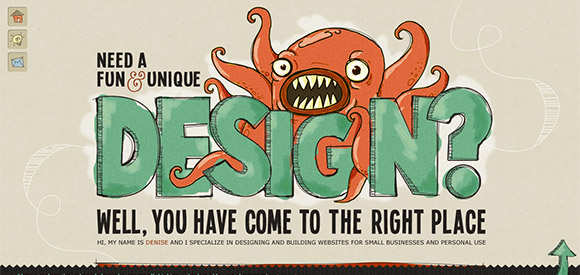 Wild Bill's Soda
This website has a cool western look with a lot of stuff going on. Social media links can be found in the right bottom corner on a wooden sign that is part of the whole design.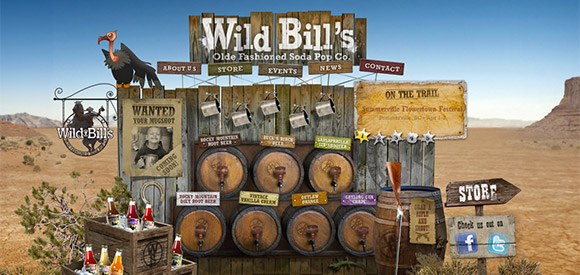 Sonny T.
This website has a clever minimalist home page where all parts have their own square. We really like how Twitter and Facebook links stand out and are part of the design, both at the same time. Smart and simple!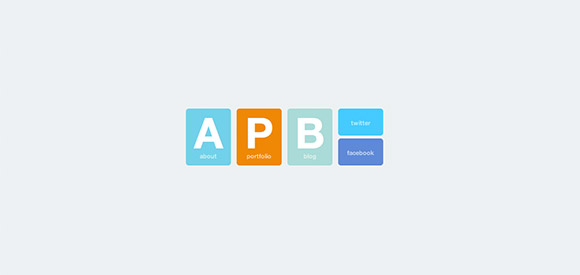 nGen works
Social media links are integrated into the header in a nice way. They blend in with their subtle look, but still no problem seeing them right away.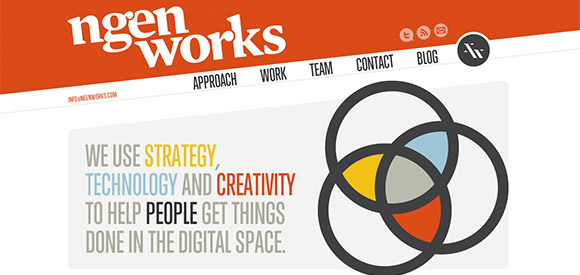 Blossom Graphic Design
Social media buttons are found in the top right and stand out using the same color that can be seen in the logo and other elements.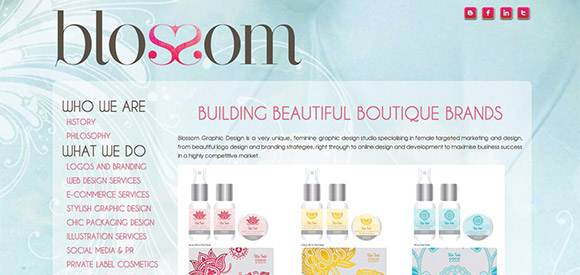 Simple.art
If you scroll down on this website, you'll find contact options + Twitter in the left bottom corner with a clever design.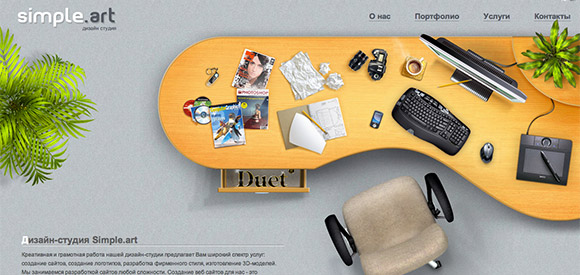 Pro Blog Design
These icons are a bit bigger than normal, but still fit in nicely. You'll find them at the right top, tidy put together in their own box.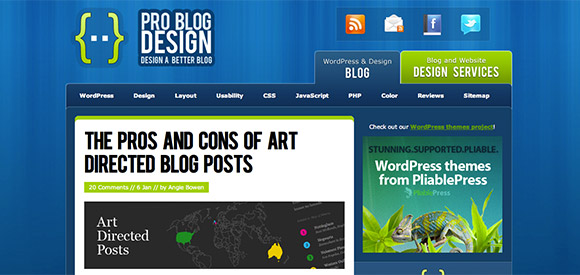 Minervity
Minervity's grunge meets hand-drawn and glossy look is very unique. Find the icons at the top right behind the logo/header.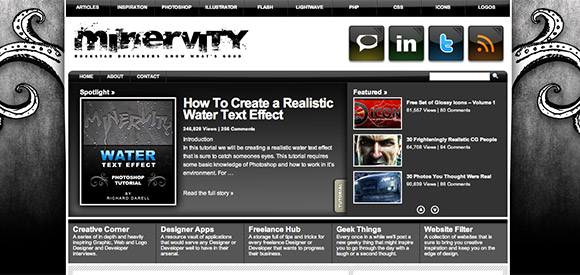 Robbie Manson
Robbie Manson has included social media links (social stalkery) nicely in the bottom left in the footer. Clean and professional look.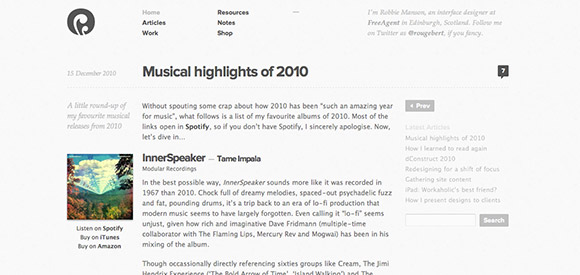 Ryan Scherf
At the left of this website you'll find a bookmark that includes social media links. Works very well with the organic/grunge feeling of the website.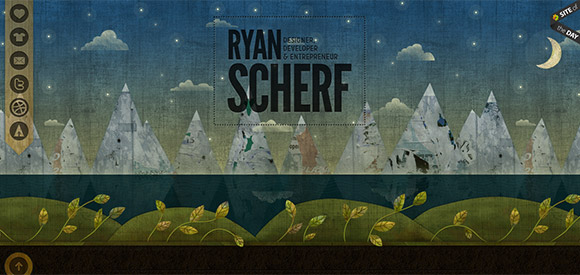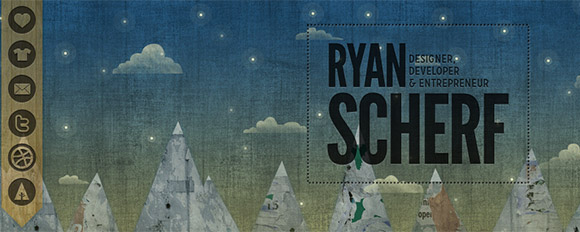 Carol Rivello
Carol Rivello has a website with some retro-style illustrations both in the header and footer. The footer also contains social media link icons and navigation.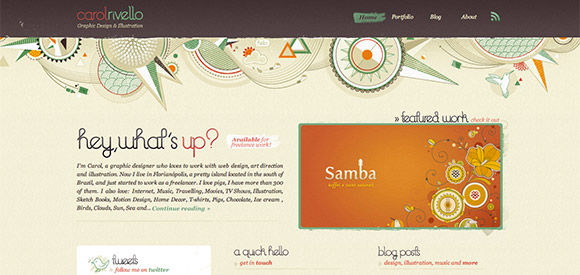 Limpfish
The limpfish website has a strong hand-drawn theme that is also used with the social media links that are found in the middle to the right. Original and cool.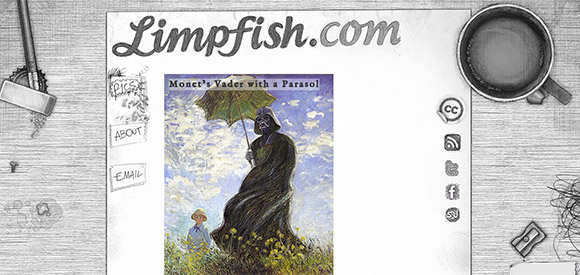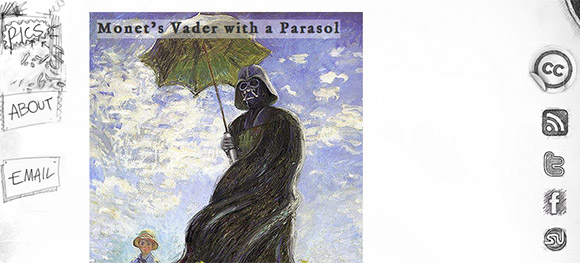 Daniel Marques
This website has a strong focus on the social media links and the icons are «right in your face» on the top shelf of the navigation bookcase. Creative solution that looks very clean.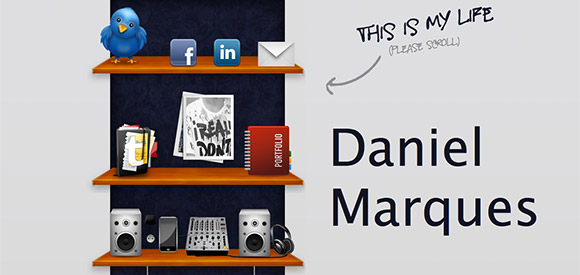 Freshlime Soda
Freshlime Soda have made their own twist to the icons. They're found in the middle at the bottom and have been made into soda cans. Fun and creative!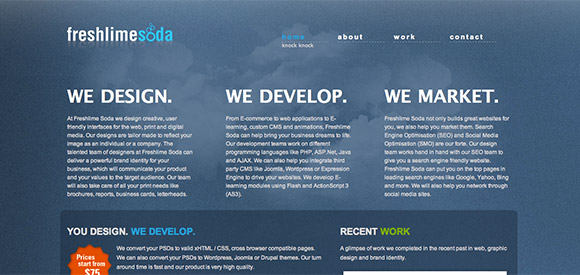 Work at Play
Work at Play has made a very original version with words only. This can be found in the footer as one long sentence to the right. Stands out and shows that simple can be a great way of doing it.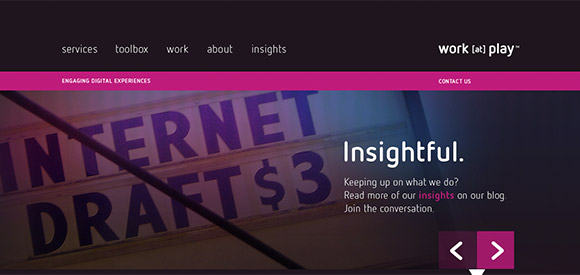 What Do You Think?
How important is it to make your own twist when it comes to social media link icons? Which is your favorite? Do you have any good examples to share? We'd love to hear your opinion in the comments. And don't forget to share this article!