In this article we'll have a closer look at some web designs that use retro/vintage elements to make them stand out from the crowd. When done right, this can surely create a look that is timeless. We believe these are all memorable in their own way and show great creativity and skill.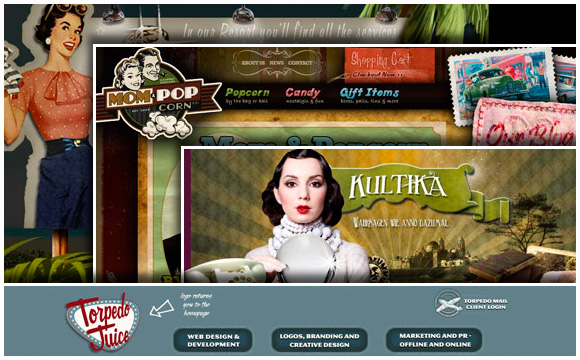 Creating a successful design doesn't have to mean you need to draw or make complicated elements. Why not use some old photos, go for a color palette with a vintage feel to it or have some old music play in the background. Let these great designs inspire you to make your own style and feel to your own projects.

Great Examples of Retro Web Designs
Conclusion
Those were our 45 picks and there are tons more out there. Let's hear you talk! Do you have any experience with this type of design? Want to share your examples with us? Which one is your favorite?
Do you have any tips for aspiring designers in this field? We'd love to hear your opinion in the comments section. And don't forget to share this article with your friends!