This time we're having a look at some web designs that are examples of true art: keeping it simple. Making a simple and clean design can be quite a challenge for any of us, and it usually needs a lot of practice to be able to get it right with as few elements as possible.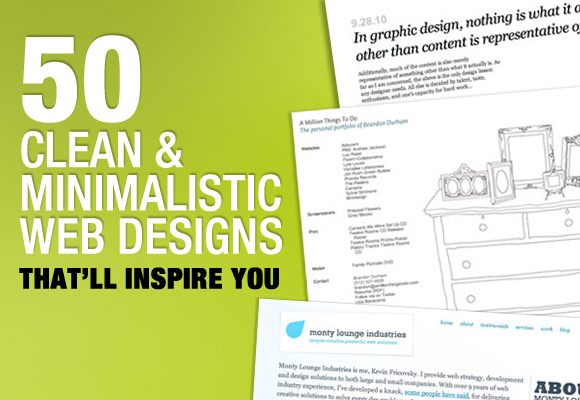 Why do Simple and Clean Web Designs Work So Well?
There are several reasons why these clean designs seem to work very well and have become so popular:
They load quickly
They're easy to navigate through
The content stands out better
They feel comfortable to visit
In a world with a lot of info, they stand out
They stand the test of time better than many other designs
There are more reasons as well. Be aware though, that making them doesn't necessarily have to take any less skill or work hours compared to more complex designs.
Keeping It Simple
These designs have been selected by browsing design galleries for hours. What we looked for were simple and clean designs that give a solid and professional feel.
50 Clean & Minimalistic Web Designs
Now, let's have a closer look at our selected websites!
Anthony James Bruno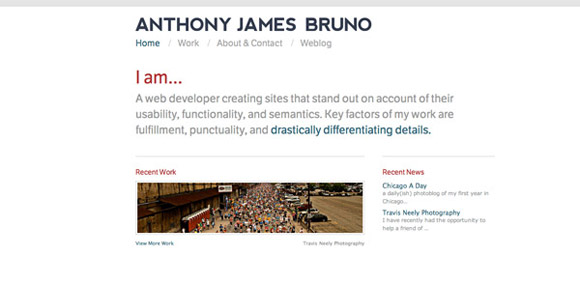 Combine studio
image: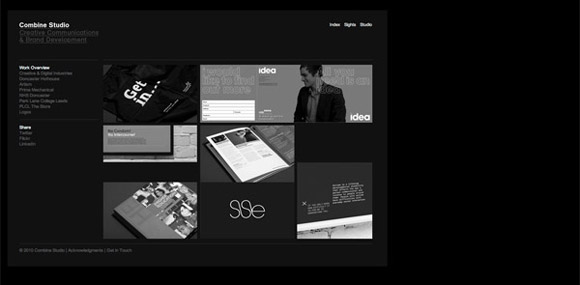 Give Us Your Opinion!
That was a selection of 50 websites with a clean and minimalistic look. What do you think of this trend? Which website is your favorite? Do you have any other designs that you'd like to see added to the list? As usual we're looking forward to your feedback.