Here we are featuring 50 useful, free and spanking new Web UI and wireframes resources that you will definitely love. Web designers always require some fundamental user interface elements to produce a model of user interface either of a website or software. For that, they require wireframing and UI design kits which help them to replicate the user interface.
In this round-up, we have collected some web and mobile user interface kits which are practical in creating low-fidelity illustrations for your projects. We hope you will like this compilation. Enjoy! Feel free to share your opinion with us.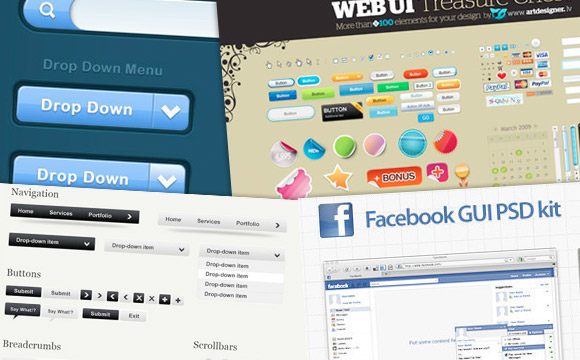 Free Web UI and Wireframe Kits
Black UI Kit
A free PSD UI kit designed by Alex Patrascu. The file is fully layered and very well organized to make it easy to work with. Alex did a fantastic job of including a lot of the common elements needed when designing a website or app.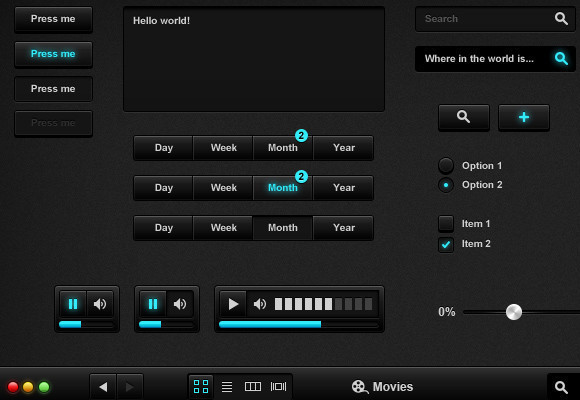 Lion UI Kit
Lion UI Kit is a handy PSD mockup tool with fully layered and editable elements from the latest OS X operating system.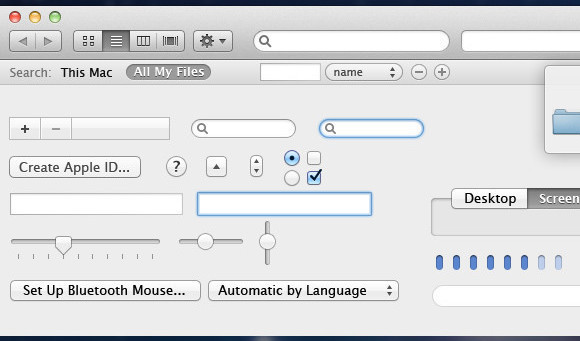 Small Blue UI Kit

A small UI kit, made in a blue color. Here you have a limit selector, toggle, buttons, loading bar.

Simple To-Do List

This free PSD download is a simple to-do list with a nice clean design and is easily editable.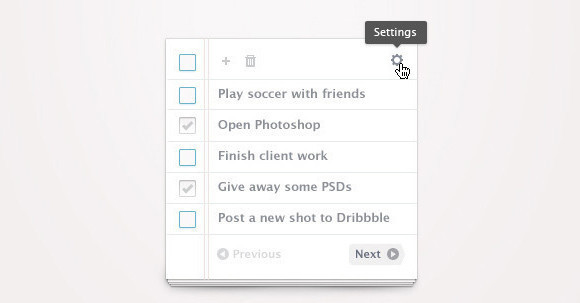 Blaubarry UI Kit
Blaubarry UI Kit is a PSD full of useful buttons, sliders, scrollbars, and form elements. The file makes use of shape layers for easy editing and resizing.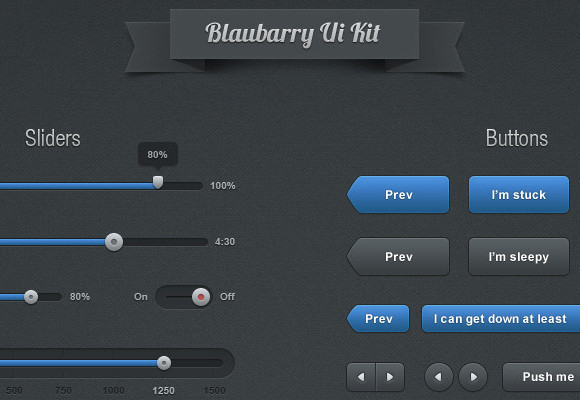 Minimalistic UI kit the color Google+
Do you like Google Plus? Maybe for its services? Maybe for its interface? And maybe even for something else?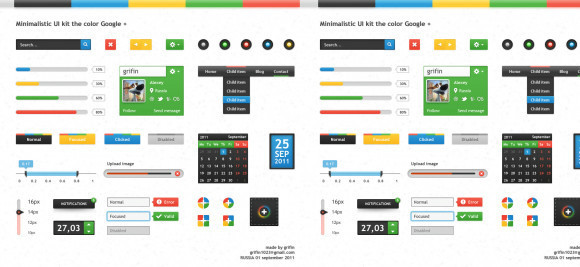 Flex 3 Stencil
This stencil set includes all Flex components from Flex 3 Style Guide: panels, data grid, buttons, fields, links, toggle, data picker, tool tip, errors, menu, scrolls, accordion, tabs, list.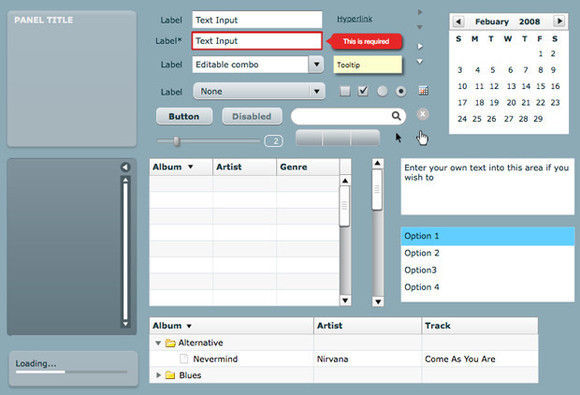 Sleek UI Elements
Whether you're creating a website or mobile app, well designed UI elements are key to a good user experience. This PSD contains a number of useful elements in a modern, sleek style.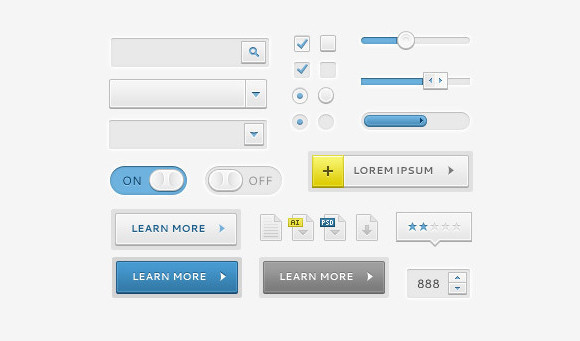 GMUI SlixUI
"Slix UI" controls is a set made to make web and app designers' lives much easier. It was mainly designed to be used for apps, but it can just as easily be used for the web . It gives you ready to use solutions for a huge part of the most stuff you need to build an interface.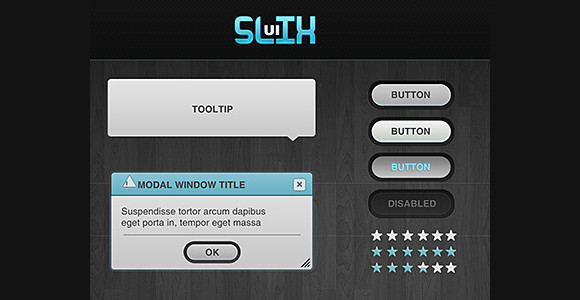 Solid UI Kit

Solid UI Kit is a fresh design created by Alvin Thong from Sixbase. The download includes a well organized, easily editable PSD file.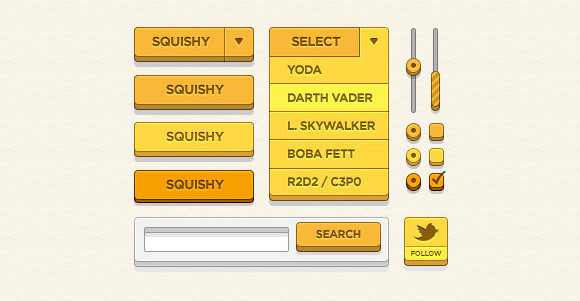 TRAK

Provides a set of shapes (stereotypes) and connectors to enable architecture description views to be produced using the open source TRAK enterprise architecture framework.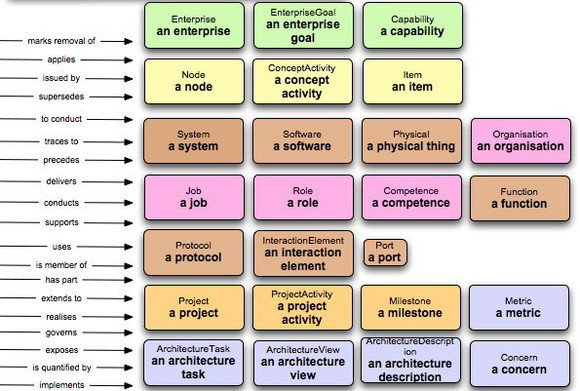 Simple UI element pack
Simple UI element pack, free for use! Enjoy!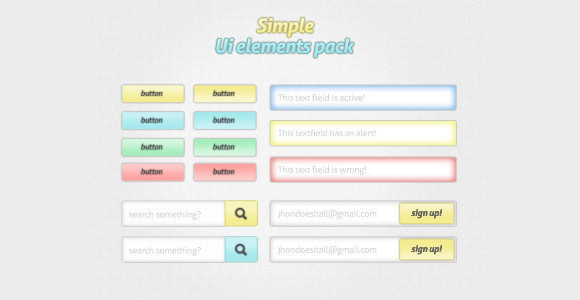 Eclipse GUI Design

Widgets for Eclipse and Mac OS X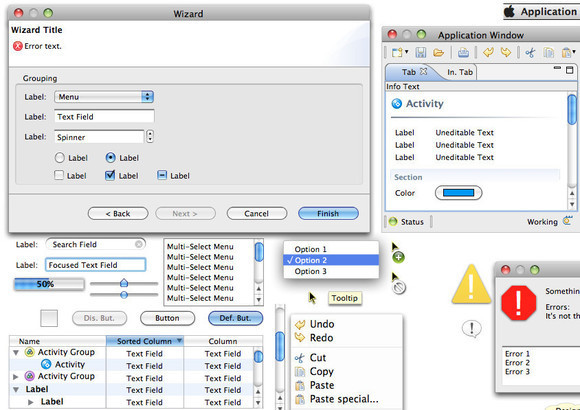 Interactive Sketching Notation 1.1

The latest Interactive Sketching Notation (version 1.1) stencil for OmniGraffle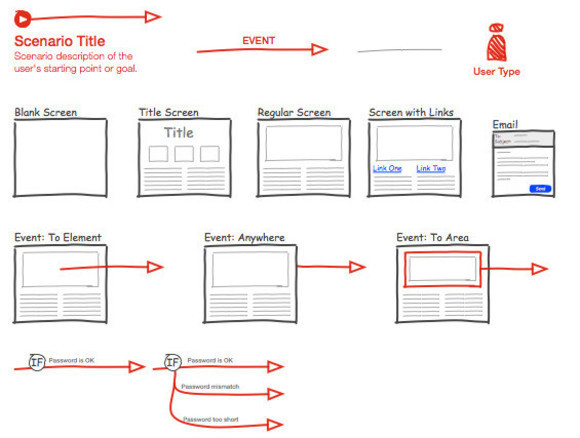 Watchguard
This is another Visio stencil converted to .gstencil. This includes several Watchguard security appliance/firewall objects.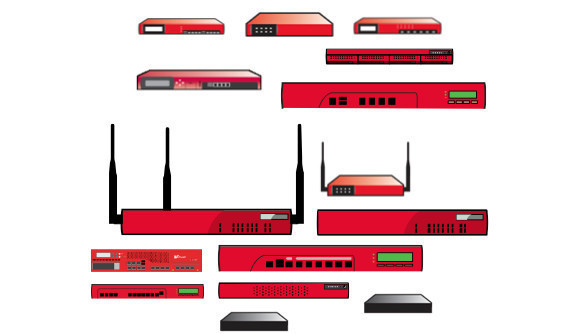 Web Sketch Cursors
CSS3 Compliant cursors in a "sketch" style, for mocking up web UX designs. Includes: default, crosshair, pointer, move, text, wait, help, progress, not allowed, vertical text, and several resize arrows.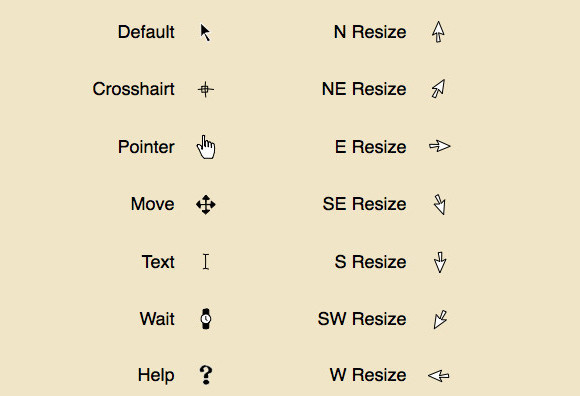 Wireframe Magnets

This DIY magnet template is based on the Konigi wireframe stencils and includes 3 sheets of elements that might be useful in whiteboard prototyping. Simply download and print the PDFs onto magnet sheets, optionally laminate them if you intend to use with dry-erase markers, and finally cut them out.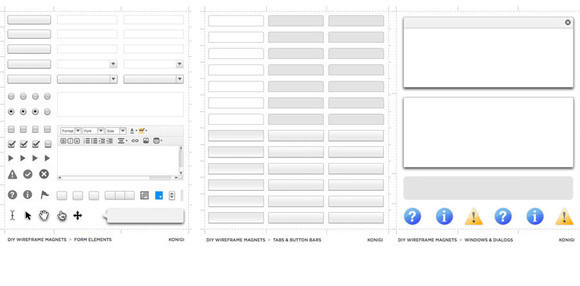 iOS Design Stencils for OmniGraffle

The iOS Design Stencils are now hosted on Github. Update your links and bookmarks accordingly and check out the latest additions including the iPhone 4 stencil.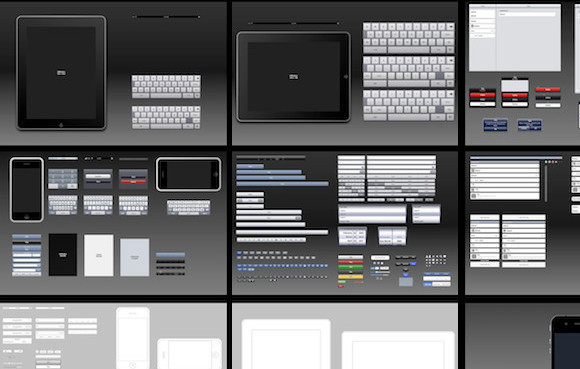 Facebook Applications
A pretty sizable collection of Facebook related elements to use in creating wireframes for Facebook applications.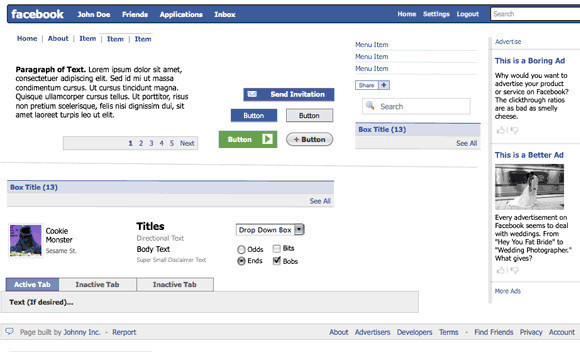 Mac OS X Interface 2
Leopardy interface stencil kit. This one makes extensive use of tables, for maximum flexibility while maintaining pixel precision.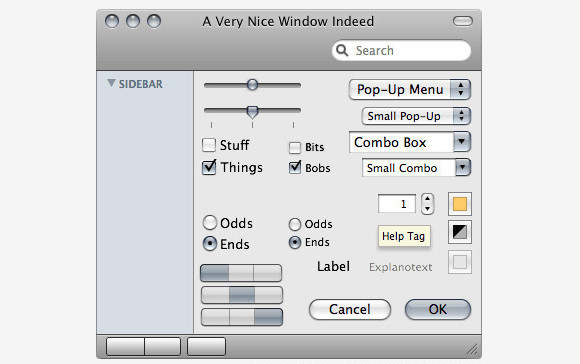 Simple UI Elements
Simple UI Elements is a clean, well organized PSD file containing common user interface elements for web and app designs.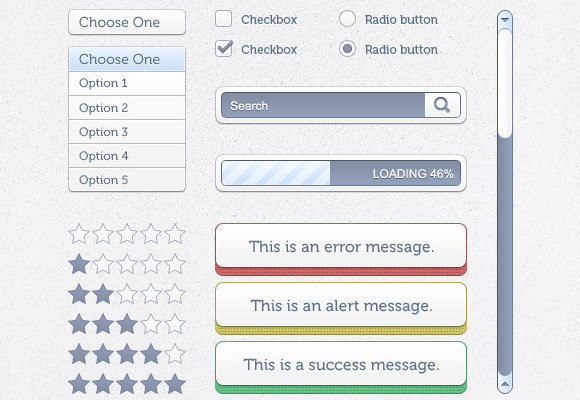 Blue Modern Web UI

Blue Modern Web UI is a clean, well organized PSD file with example buttons and form elements.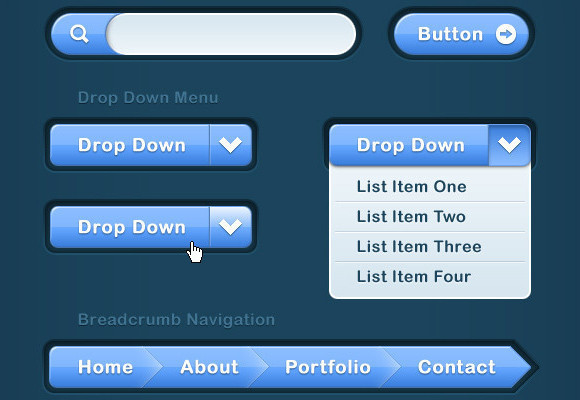 Web kit interface layout pack

Free kit of web elements: icons buttons arrows menu bars web boxes UI scrollbar checkboxes.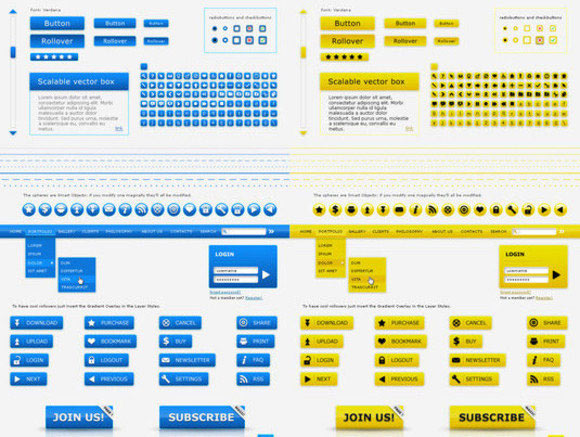 Wireframe Shapes

This is a set of shapes for making wireframes (low-fidelity web page schematics) in OmniGraffle version 5.x (Mac OS X). It consists of most of the basic elements you'll need to create user interface specifications.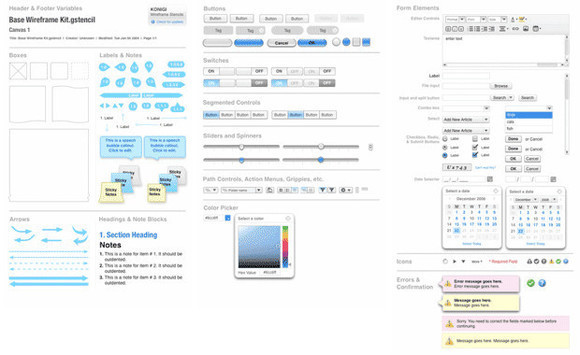 Controls
Controls stencil from the Design Stencil kit in the Yahoo! Design Pattern Library.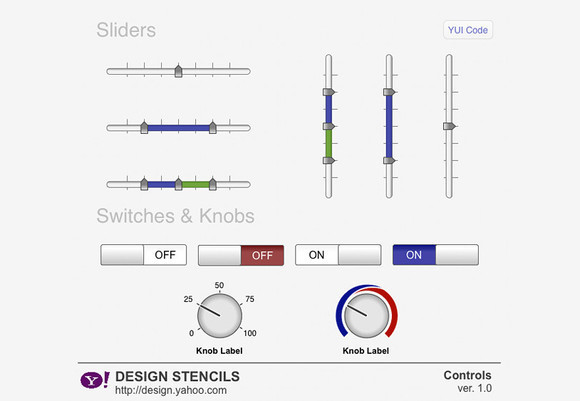 Sqetch, an Illustrator Wireframe Toolkit

Sqetch is a little Illustrator-toolkit, consisting of several templates and elements: Browser, iPad upright, iPad landscape, Smartphone, GUI-Elements, Form-Elements.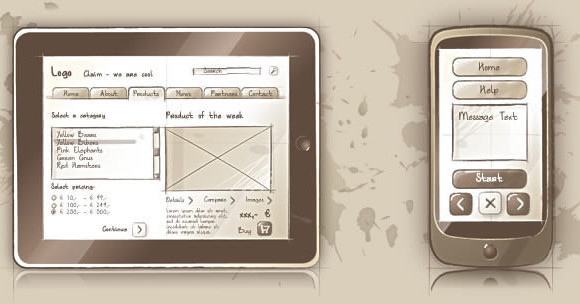 Sleek Video Player
Sleek Video Player is a PSD file with 3 different style player interfaces. This is a great starting point for creating your own custom player.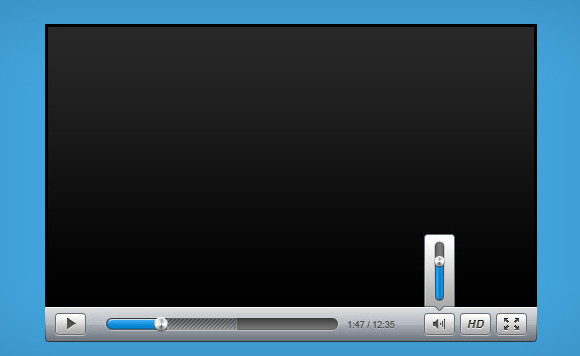 Free Sketching & Wireframing Kit
This is a free set of elements for sketching and wireframing. It consists of form elements, icons, indicators, feedback messages, tooltips, image placeholders, sliders and navigation elements.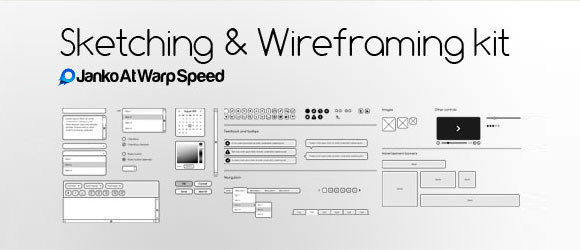 Modern Web UI Set

A Beautiful and modern Web UI Set for use in web design, applications and print.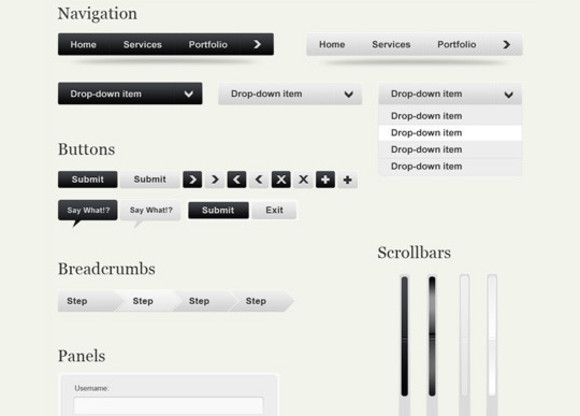 Free Full Layered Facebook GUI PSD Kit

The main idea behind this kit is to speed up the prototyping of Facebook application UIs and Facebook fan pages.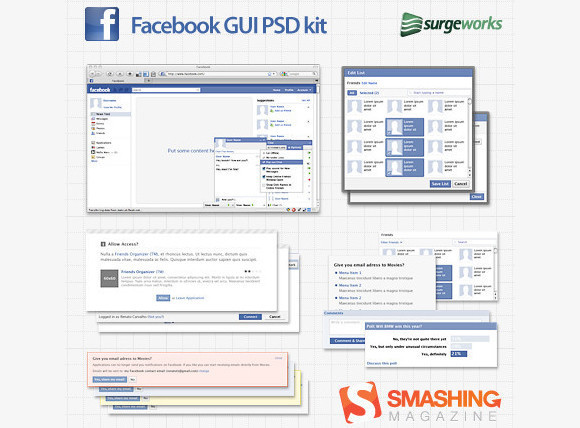 Eclipse Stencil for OmniGraffle

This stencil enables you to easily prototype Eclipse (wizard) dialogs with OmniGraffle(TM).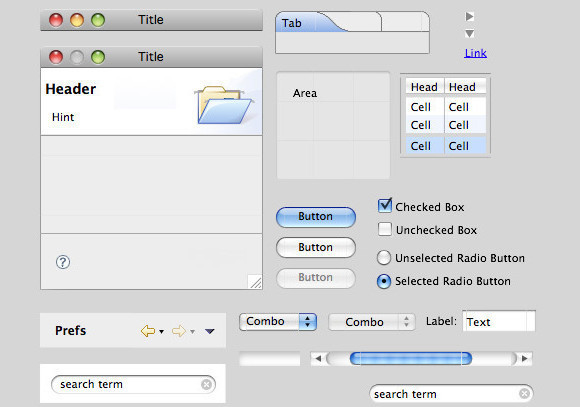 Browser Form Elements PSD

Included in this PSD file are form elements for Mac Firefox 3 and another for Vista IE7.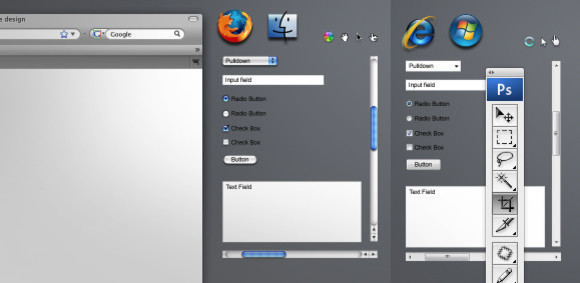 WEB UI Treasure Chest

This PSD layered file, most of whose files are fully editable, contains more than 100 elements for website design.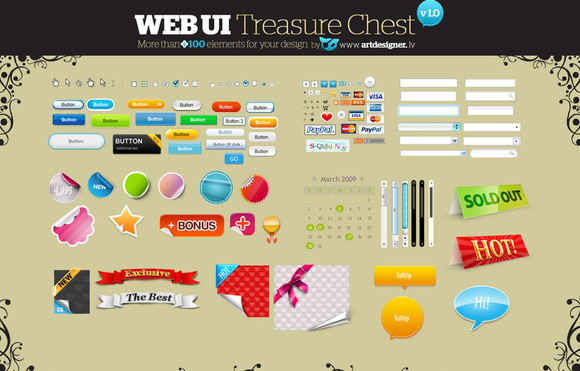 Web Form Elements

Volume 1 contains a selection of Web user interface elements for forms in Photoshop format.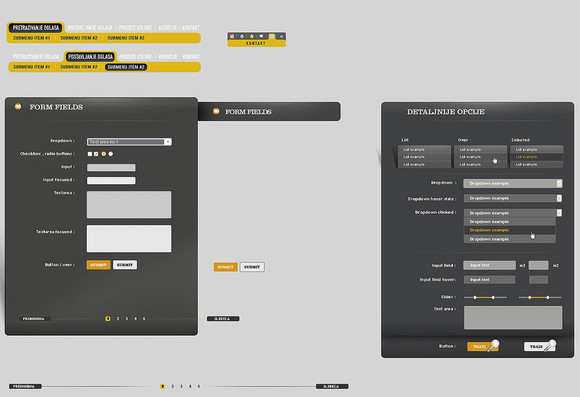 Mobile Related GUI Elements
iUnits
iUnits is a PSD containing icon designs for the Apple iPhone, iPad, and Nano. Each icon is fully layered and customizable.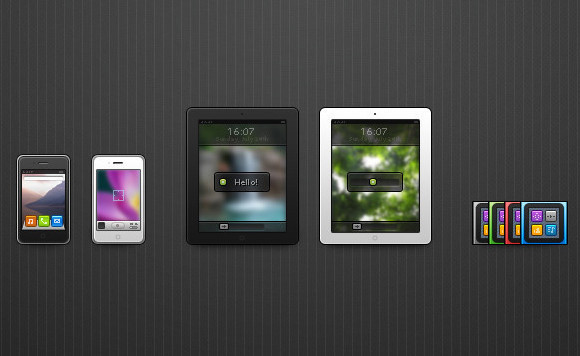 Android 2.3.4 GUI PSD

A fully vectorized Android GUI PSD. The template is based on the most popular screen size (normal) and pixel-density (high) using the default Android skin as the baseline.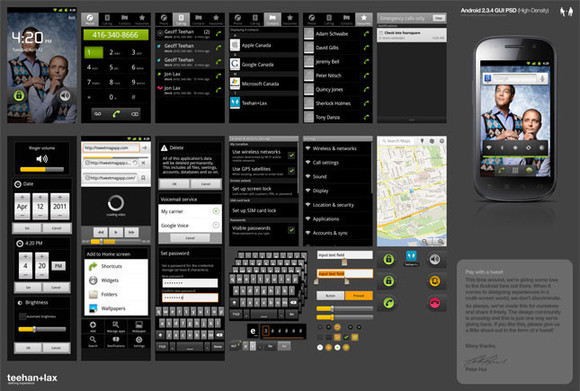 iPad GUI PSD – Version 2

This PSD includes all the elements you need to design proof-of-concepts or production ready assets.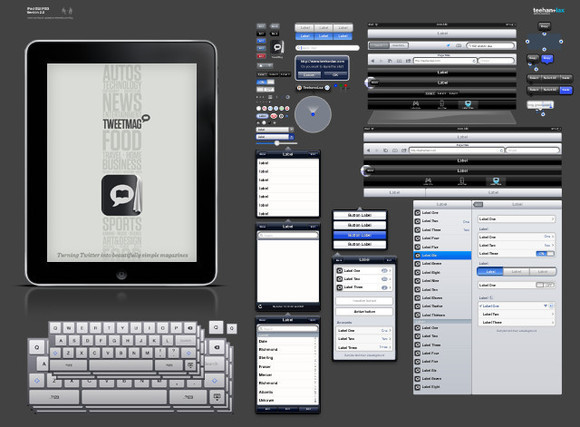 iPad Sketch Elements AI
This collection of common iPad elements in a sketch – like style allows you to easily and quickly mock up flows of custom wireframe screens.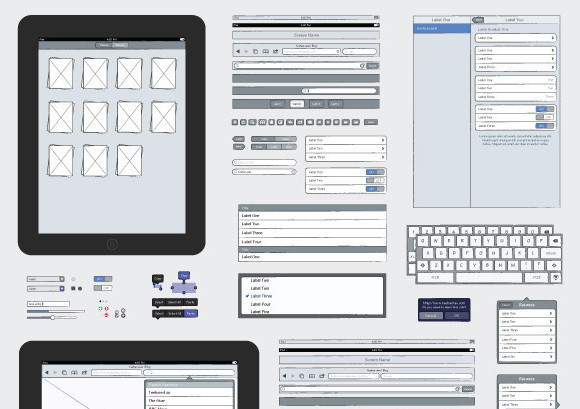 iPhone Sketch Elements AI
This collection (as above, but for iPhone) of common iPhone elements in a sketch – like style allows you to easily and quickly mock up flows of custom wireframe screens.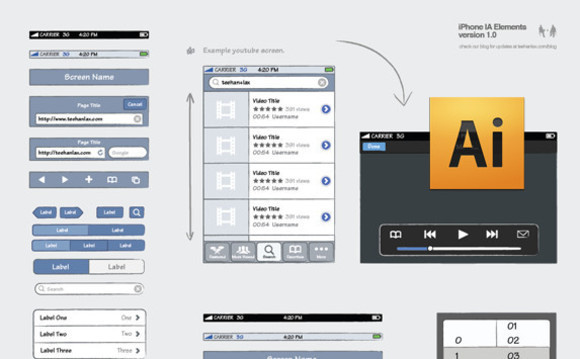 Palm Pre GUI PSD

Another PSD to help our designers pitch and develop polished concepts using a tool their pretty familiar with: Photoshop.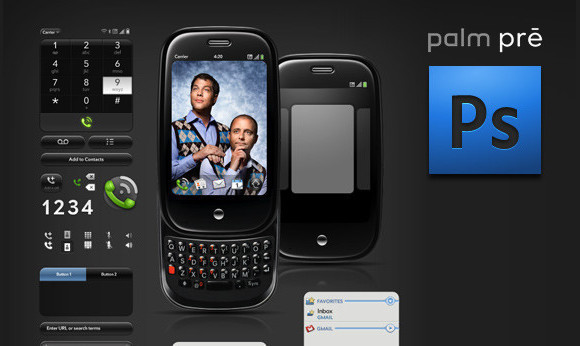 iPhone PSD Vector Kit

This set contains several button elements as well as six different iPhone interface options.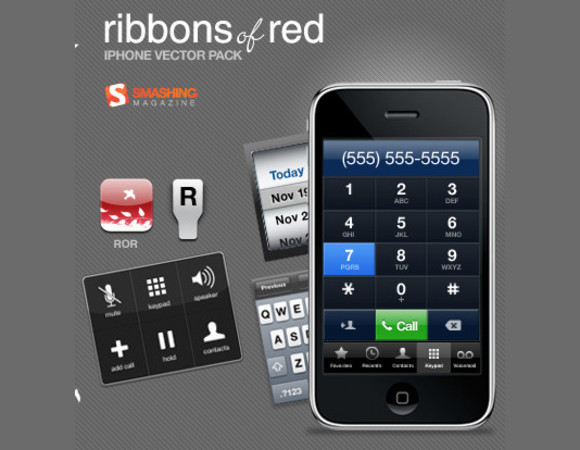 iPhone UIKits light remake
This PSD includes Switch controller, Segment controller, Page controller, Slider, Simple textfield and Search box and buttons.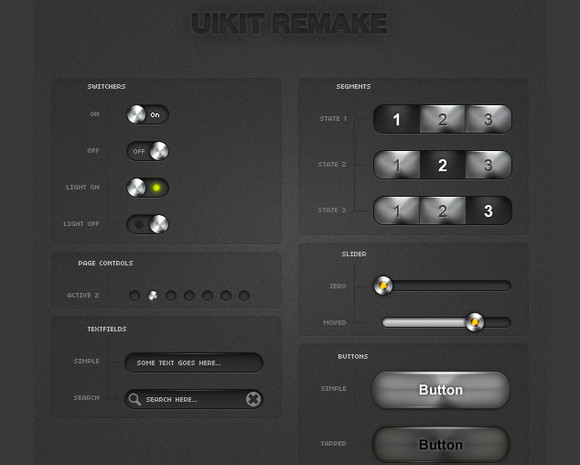 iPhone 4 PSD : HD

Everything is in the title, it's a PSD of the iPhone 4, the more realistic, and the highest resolution iPhone 4 PSD. It's a 3000×4000 Photoshop Document.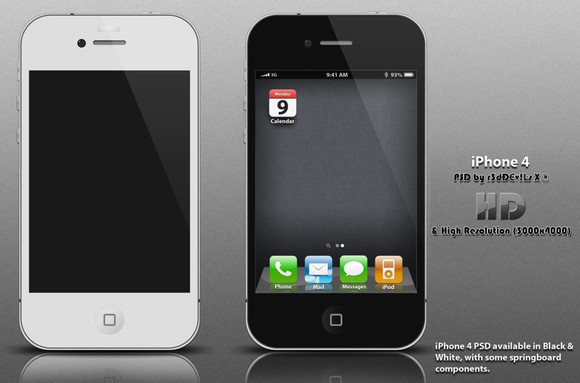 iPhone GUI PSD Version 4
This version of the template has been completely redesigned from the ground up. Based on iOS4, it includes all the elements you need to design proof-of-concepts or production ready assets.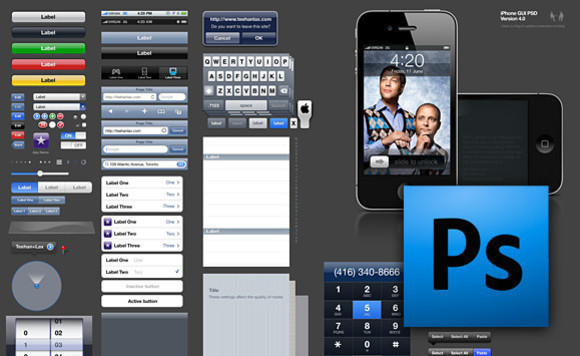 iPad GUI PSD Kit

This set includes a full size graphic, as well as 256px, 128px and 64px icons sizes.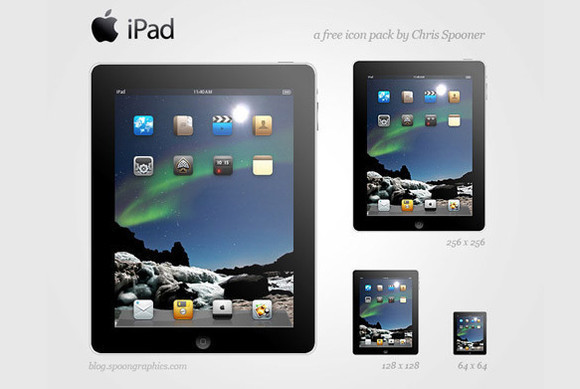 iPad Stencil for Omnigraffle

This set contains backgrounds, title bars, buttons, selectors, and other iPhone UI elements, text is fully editable on lists, title bars, buttons, and scroll wheels.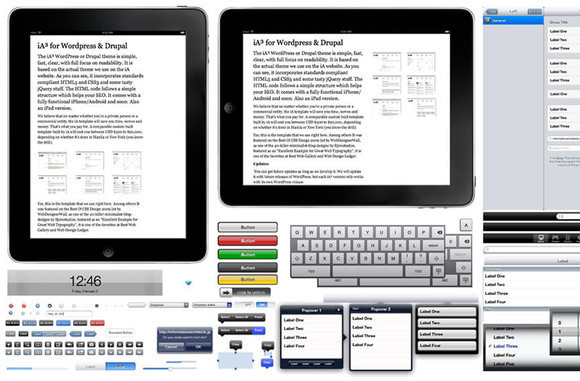 All elements of Maemo 5 GUI in PSD
This PSD file download contains templates GUI-elements for the platform Maemo. It is a very necessary thing for prototyping GUI applications running on the Maemo-devices.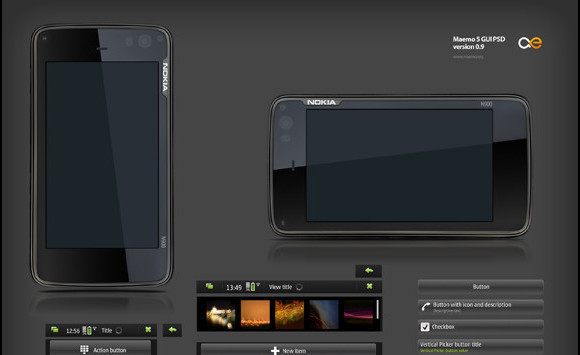 Android 2.2 GUI

This Android kit, based on Smashing Magazine's Android 1.5 GUI kit, has been updated with Android 2.2 (Froyo) features.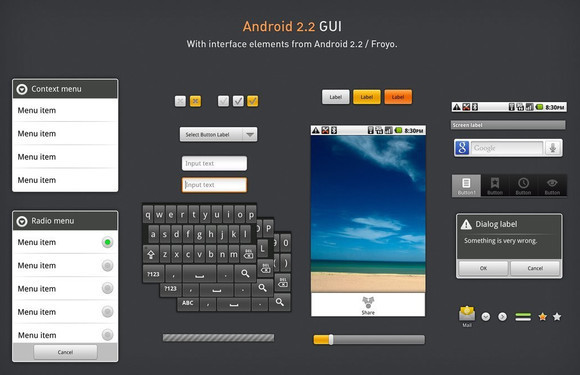 HTC G2 .PSD
A high resolution interface of HTC phone model in PSD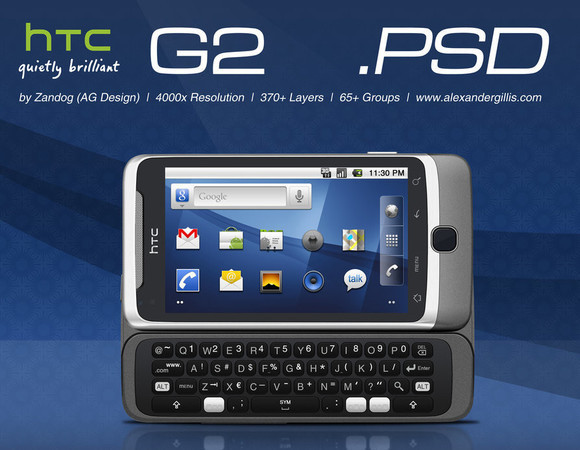 Samsung i9000 Galaxy S .PSD
A highly detailed Samsung phone model interface in PSD.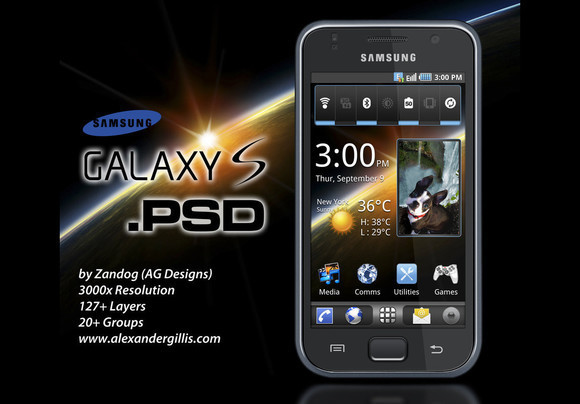 Conclusion
In this roundup, we have presented some useful resources for designers to help them in creating initial rapid prototyping stages of web and mobile development in a quicker, easier and smoother way. All of the design kits presented in this collection are editable and are available in a multitude of formats. No matter what your preferred format is, you will certainly get something useful here.
Do let us know what you think about this compilation and which is your favorite design kit that you use regularly. Also drop us a line letting us know if we have missed any useful design kit.