Hey are you an amateur graphic designer? Or are you are thinking to start your journey with a graphic design degree. If yes then here are some milestones which you have to cross for adding the "Graphic Design" designation to your Bio. I have posted this article to share everything that I have learned to date, how I used the most powerful utility in this world – "the internet" to refine my creativity and imagination. It took me three long years to collect all this information and learn Graphic Design. What helped me to learn all this is my curiosity and dedication towards design and creativity.
Before you jump into the arena of Graphic Design you should know something about it. Designing is not about simply learning, thinking and applying, but it's a chain process of learning, thinking, imagination, creativity and then the application. So if you have all these qualities in you then I would say you are ready to start your journey of designing, if not then try to develop these qualities in yourself.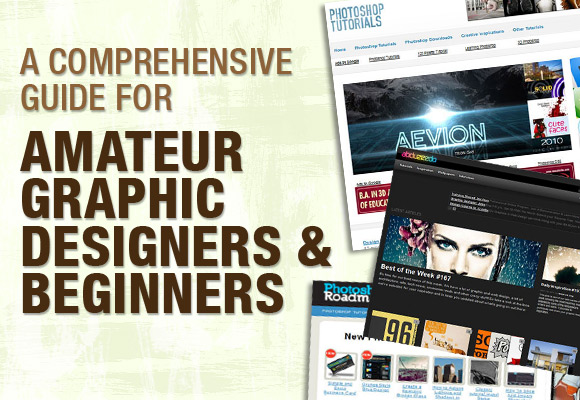 Comprehensive Resources Guide
Graphic Design Youtube Channel
To start designing you need to know the basics like colour theory, use of colours/gradients, shapes, creative thinking process etc. The best place I have found for the basics is the YouTube channel of Karen Kavett – "xperpetualmotion". She has done a great job; her channel contains videos ranging from the basics of colour theory to the complicated process of printing. What I like about this channel is that the videos are focused, to the point and the way Karen explains is fantastic: "more information, less words."
After learning the basics the thing you should know about: is the software for graphic design. The software on which I like to work is Adobe Photoshop, it's very simple (if you can understand) and it has a wide variety of features and functions. If you want to make vector stuff then the best options available for it are Adobe Illustrator and Inkscape.
Moving on from the basics to the next level, you can get guidance on various graphic design techniques on these YouTube channels:
Websites for Tutorials
Now for a moment, just remember your childhood days, how you learnt things at that time? The answer to this question is 'imitation'. So consider yourself a kid and try to imitate existing designs and when you get handy with the basics then let the horses of your imagination run as far as they can. This is what I did when I started working on Photoshop. It helps you to learn various features and the method of using them; sometimes you can invent your own shortcut methods to do a particular task.
For that you will have to try the tutorials present on these websites:
Websites for free Brushes, Textures and Patterns
When you start learning from these tutorials then the main problem you are going to face is resources like Photoshop brushes, fonts, textures, patterns, vectors etc. don't worry here is the solution for all these problems – "free resources" which include non commercial as well as commercial usage.
Websites for Free Fonts
Whatfontis
If you see a font and you want to know it's name and where its available free on the internet, then you should visit this website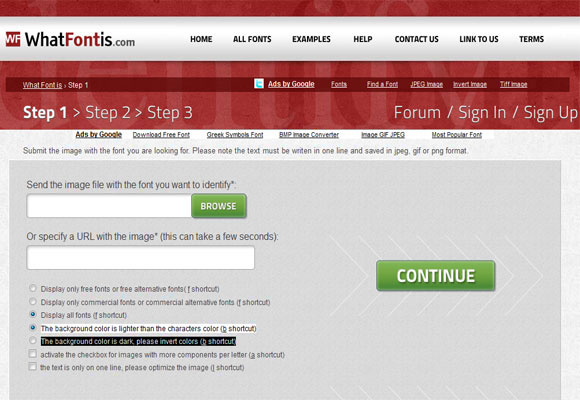 Websites for free Vectors
Design Contest Sites
Now if you have learnt all this then it's Showtime, apply all your skills to designing logos, banners, t-shirt designs etc. to earn extra bucks for yourself and your family. Join the various graphic design contest websites and get going
Threadless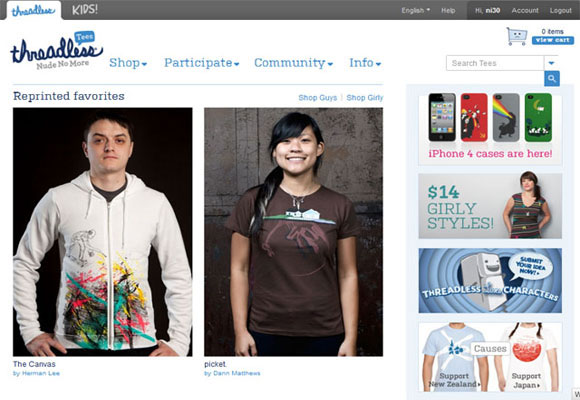 Conclusion
Experience helps us to learn a lot in our life and this is the reason I have shared my experience with you through this article. I hope these things will help you a lot in designing. It's not compulsory for you to join a design school for learning graphic design (by this I am not saying that design schools are not worth attending) but instead I want to encourage you to utilize the resources available on the Internet. If you ever get a chance to join a good Design school and you are serious about designing then go for it. I would like to wish you all the best of luck on your design journey…
Finally I want ask something, what do you think about choosing Graphic design as your full time career option? Please share your opinion on the pros and cons of this topic!