For years, luxury hotels and resorts have provided customers with beautiful bedrooms, stunning dining rooms, sitting rooms, games rooms, etc., with a lot of attention paid to every small detail. Customers receive their bill on beautiful, gold thermographed letterheadings printed on woven, heavyweight paper.
However, until very recently, in a similar vein to sport websites, hotel website design has been built on a basic template that has provided the hotel with contact forms and booking forms and availability-check facilities – all the necessities with no frills. Individual branding did not seem so important – but that is, fortunately, changing, and some hotels and resorts have beautifully designed websites these days. However, many still have to catch up with the times and need to realize that their online presence is an extremely important part of their business success.
In this round-up we have collected some superb examples of creatively eye-catching hotel and resort websites for your inspiration.

Beautiful Hotel and Resort Website Design
Fiji Travel – Ovalau Holiday Resort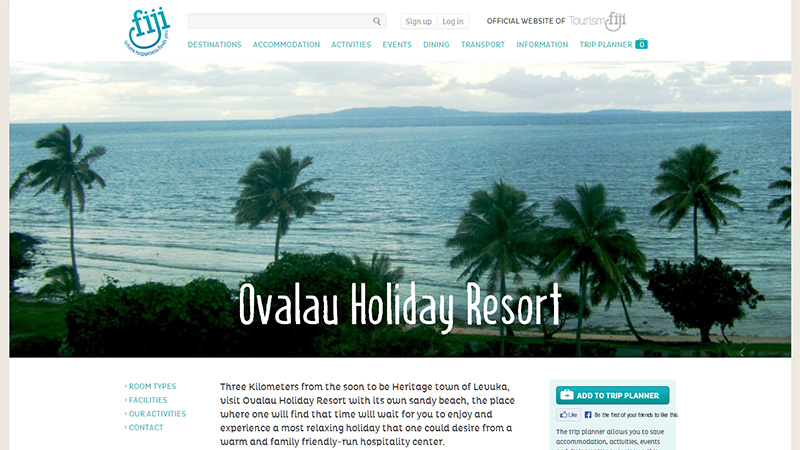 Le Meridien Mina Seyahi Beach Resort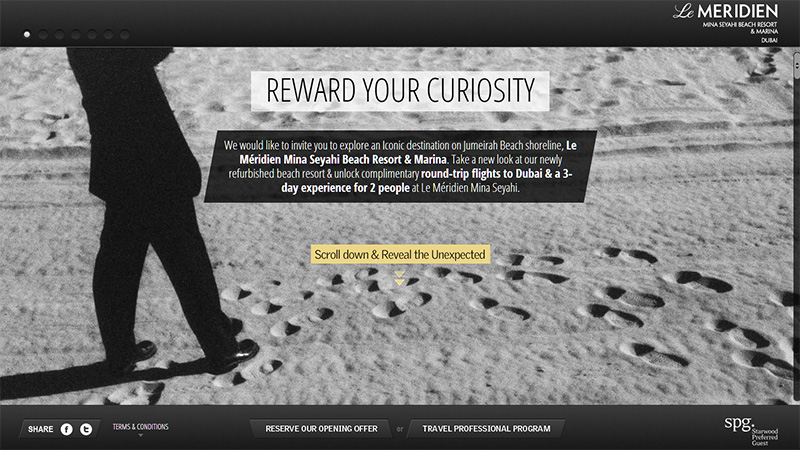 Little Palm Island Resort & Spa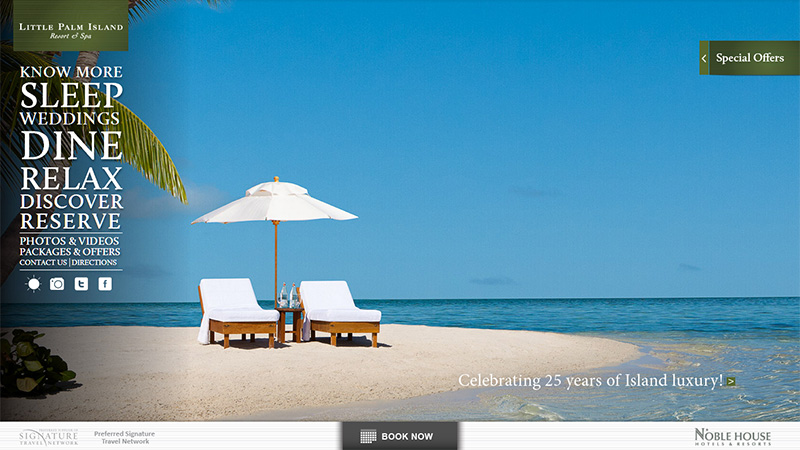 Conclusion
I think you would have to agree that these well designed sites are far superior in terms of branding than the old style basic template designs.
Do you think online branding is important for hotels even if they have a world-renown reputation? Please share your thoughts with us in the comments section below.