Installing WordPress is just a one-click process. It's a piece of cake. The difficult part of setting up the blog, choosing a theme, and finding the right plugins to customize the blog functions comes afterward.
Thankfully, there's no shortage of plugins. There are thousands of WordPress plugins available in many different marketplaces all over the web. But, there are also plenty of similar plugins out there.
How do you find the best plugins for your blog? Well, it's simple. Just follow this list of plugins that we've hand-picked just for you.
Each plugin listed in this article has its own unique purpose for serving your blog. You will find many benefits from these plugins. Have a look.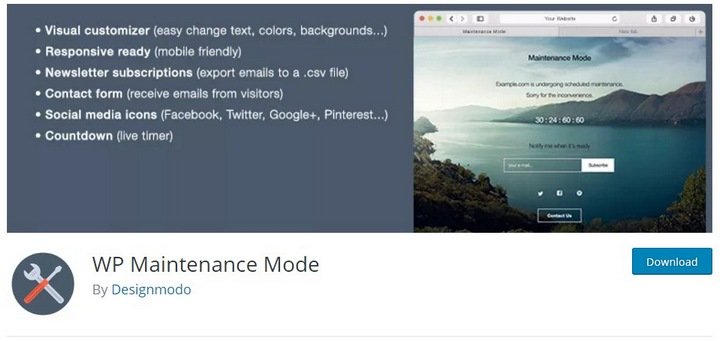 Price: Free
Main Function: Put your website in maintenance mode.
This is a plugin that you should install right after installing WordPress. WP Maintenance Mode puts your website into an at-work state and show a message to your visitors that says your website is under construction. This will allow you to customize and setup your website without anyone else seeing what you're working on.
Best Features
A great feature of this plugin is that it allows you to use the under construction page to collect email subscribers by embedding a subscription form. You can also show a countdown timer on that page as well.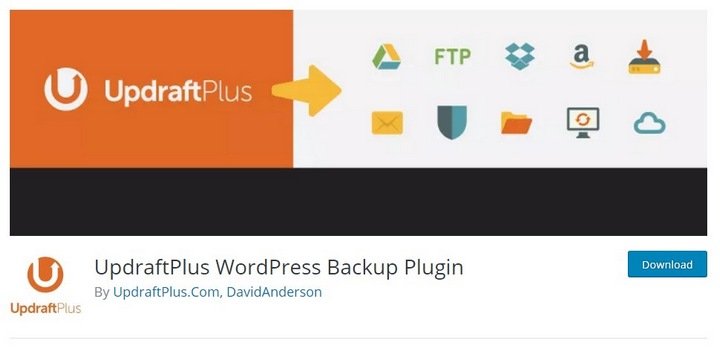 Price: Free
Main Function: Website backups.
Keeping backups of your website is an important part of protecting your website. And you shouldn't just rely on the backups provided by your web host either. This plugin will let you easily backup and restore your WordPress website, just to be ready for a disaster situation.
Best Features
UpdraftPlus allows you to setup automatic backups and store your backup files safely in Amazon S3, Dropbox, Google Drive, and many other cloud storage services. Usually, this kind of features cost your a lot of money. UpdraftPlus offers all that for free.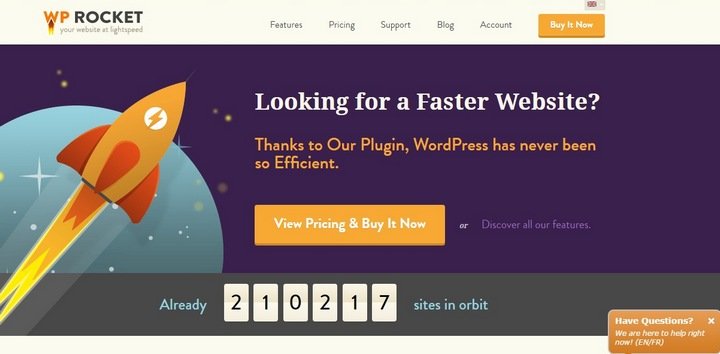 Price: $39
Main Function: Web page caching.
Web page caching play an important role in speeding up your website performance. However, setting up a caching plugin for a WordPress website is not a job for a beginner. It involves a lot of technical work. WP Rocket, on the other hand, doesn't require any technical knowledge to set it up. You can install and setup this caching plugin with just one-click.
Best Features
Easy setup and page caching are not the only functions of this plugin. It also allows you to compress static files, show images on request, preload cache, and do much more.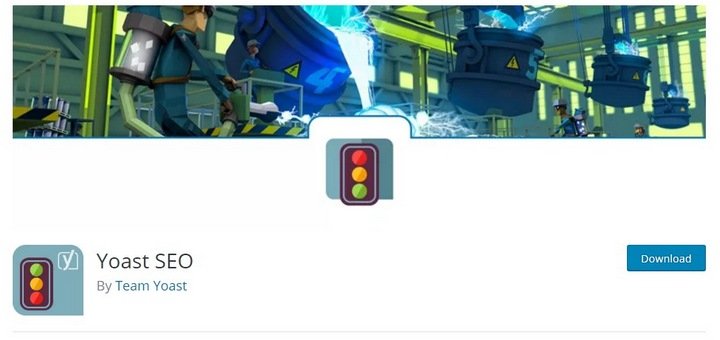 Price: Free
Main Function: Search engine optimization.
Optimizing your website and blog posts for search engines is the only way you can bring in organic traffic to your blog from Google and rank your blog posts in search results. Usually, you have to manually edit theme files to add meta titles and descriptions for your web pages. But, with Yoast SEO, the process becomes so much easier.
Best Features
Yoast SEO allows you to easily add focus keywords and add custom meta descriptions for your pages, blog posts and it will even analyze each blog post to let you optimize them for readability and SEO. Yoast SEO also has an integrated XML sitemap, so it will save you the trouble of installing a separate plugin to generate a sitemap as well.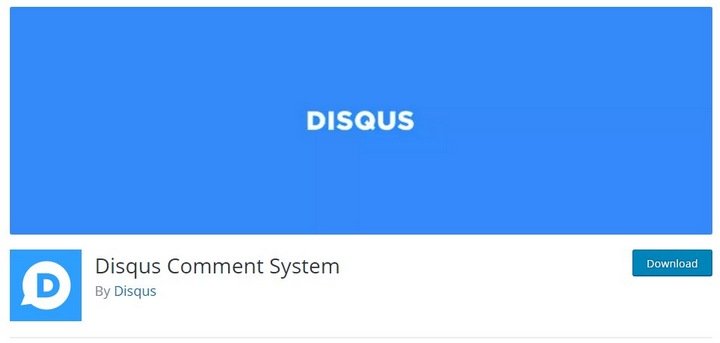 Price: Free
Main Function: Comments management.
Managing comments is a painful process that takes up a lot of your time. Even if you install a plugin to get rid of spam comments, you also have to make sure other people won't try to get free backlinks off of your comments section. With Disqus comments system, you won't have to worry about any of that.
Best Features
Disqus will automatically filter spam comments and it also adds plenty of great features to the comments system like threaded comments, notifications by email, subscribe options, and more.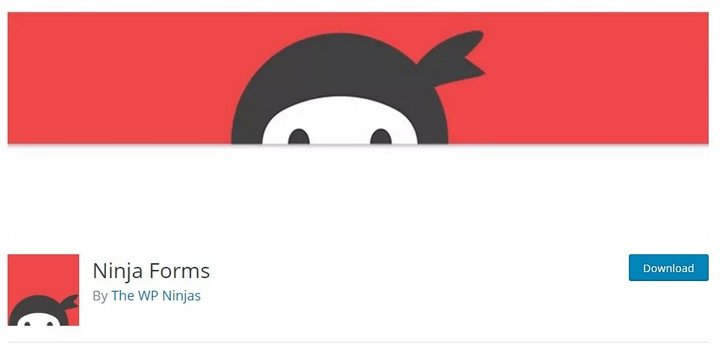 Price: Free
Main Function: Create contact forms.
Contact Form 7 is a great plugin for setting up contact forms on your blog. But, if you plan on also creating email subscription forms, order forms, and payment forms with more elegant designs, Ninja Forms can be a wonderful all-in-one solution for you.
Best Features
The plugin allows you to create beautiful forms of your own and customize them however you like to fit your website theme. It also features powerful anti-spam options including Google reCaptcha for filtering spam emails.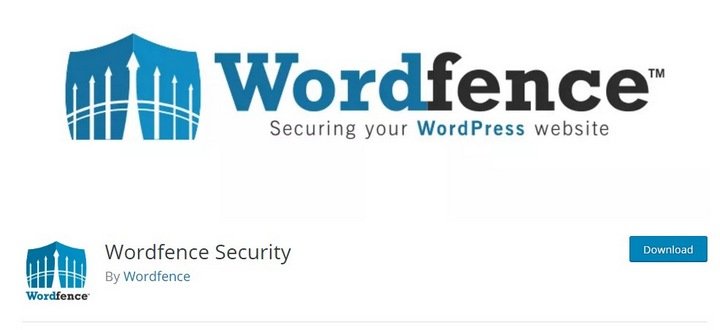 Price: Free
Main Function: Protect website from threats.
WordPress websites are highly vulnerable to hackers and malware because the software itself doesn't feature strong enough security options for keeping hackers away. Which is why you need to take control of your website security. Wordfence is a powerful plugin you can use to protect your website from hackers for free.
Best Features
Wordfence Security will not only protect your website from hacker attacks, malware, and virus, but it will also let you add an extra layer of protection to your WordPress login by adding Two-Factor Authentication.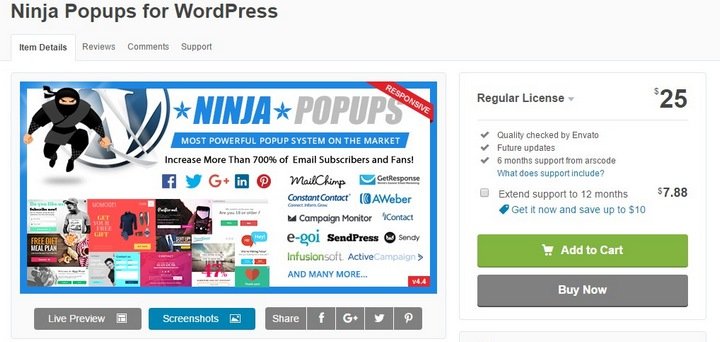 Price: $25
Main Function: Email opt-in messages.
If you plan on building an email list for your website newsletter, you will also have to install email opt-in messages on your WordPress blog that encourages users to signup for your email list to receive updates. Ninja Popups is an affordable plugin that will help you with that process. It supports email marketing services such as MailChimp, AWeber, GetResponse, and more.
Best Features
Ninja Popups features over 65 beautiful email opt-in message themes you can use to grab the user attention. The plugin is also beginner friendly and is easier to setup.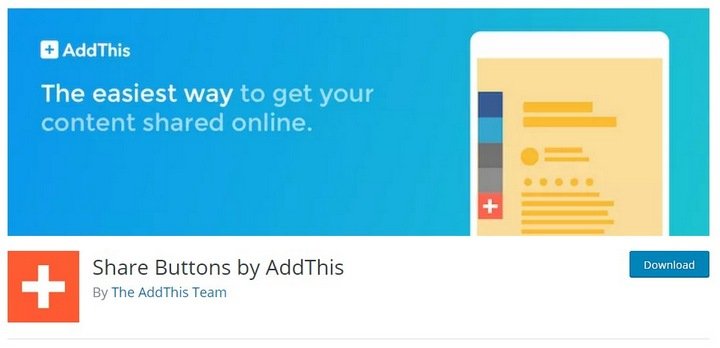 Price: Free
Main Function: Social sharing buttons.
When people see something they enjoy, they look for ways to share it with their friends and followers. This is why you should make that process easier for them by clearly showing share buttons on your website. AddThis is a great platform for doing just that.
Best Features
AddThis will let you add share button inside posts, floating share buttons, and much more without having to deal with any coding. AddThis also features analytics, which will allow you to see how many people have shared articles on your blog.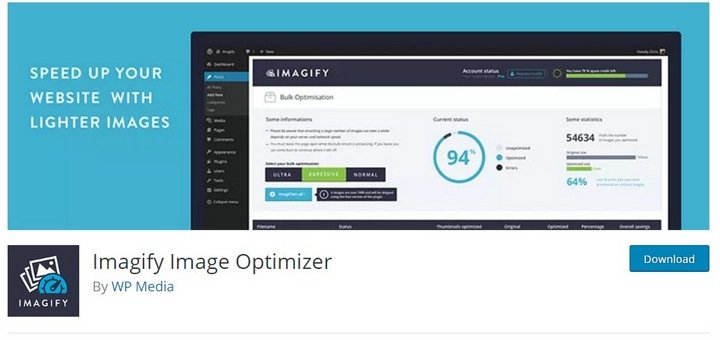 Price: Free
Main Function: Compress blog images.
If your blog publishes posts every day and heavily use images, you should definitely consider using a plugin like Imagify to compresses your images and speed up page loading times. Imagify is an effective plugin that compress your blog post images without harming its quality to speed up website performance.
Best Features
Imagify will also compress and resize images as you upload them to your WordPress blog. This will save your website server resources usage and improve your website for SEO.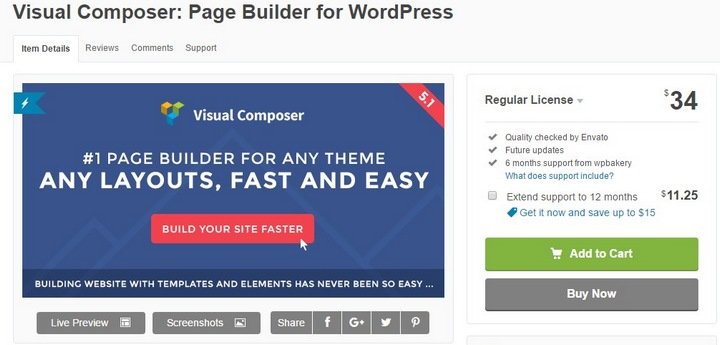 Price: $39
Main Function: Build landing pages.
If you're planning on offering some sort of an incentive to generate more leads through your blog, like a free ebook or an email course, you will need to create landing pages on your blog to get people interested in your offerings. Visual Composer is powerful page building plugin you can use to easily create beautiful landing pages on your blog.
Best Features
You don't need any coding or web design experience to use this plugin. Visual Composer has a drag-and-drop editor that allows you to easily build your landing pages. It also comes with a set of pre-designed templates for quickly setting up beautiful landing pages.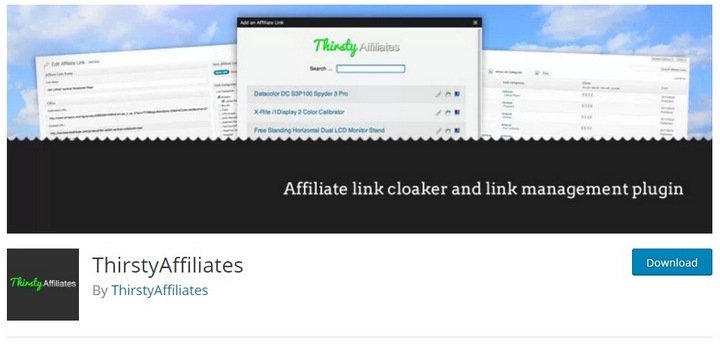 Price: Free
Main Function: Hide affiliate links.
Promoting affiliate products is a great way to monetize your blog. But, most of the time, those product affiliate links that you include in your blog posts may look a bit suspicious to your visitors. Which is why most bloggers often hide their affiliate links in custom URLs.
Best Features
Thirsty Affiliates is a great free plugin you can use to create custom URLs to hide and shorten your affiliate links using your own website domain. It will also make things easier for you to manage your affiliate links and products without having to edit the posts one by one.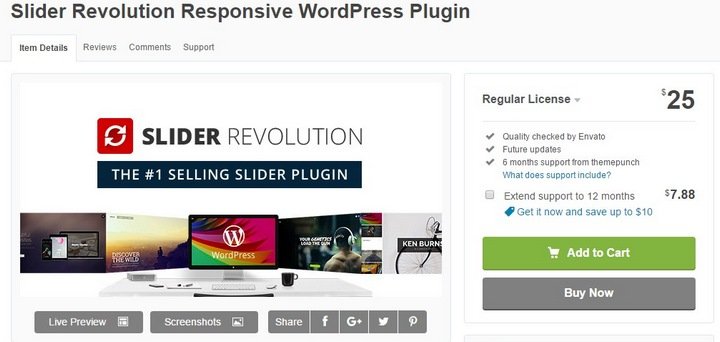 Price: $25
Main Function: Adds a slider to the website.
A carousel or a slider can be a great attraction for a website homepage. Whether you're a business or a magazine-style blog, a slider can help you grab the attention of your visitors. However, most WordPress themes don't have built-in sliders. This is a plugin you can use to fix that problem.
Best Features
Using the drag-and-drop visual editor, you can use Slider Revolution to build your own unique sliders with animations, effects, and easily add them to your theme without any coding experience. It also includes over 80 templates, free object library, and more.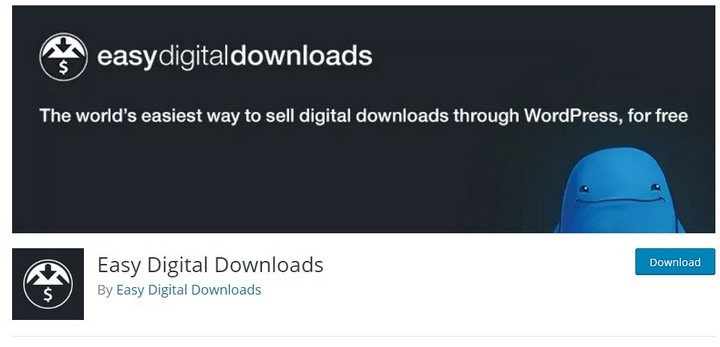 Price: Free
Main Function: Sell products.
Planning on selling products through your website? Here's a plugin you can use to easily turn your blog into a total eCommerce platform. EDD plugin will let you easily add a checkout system, create product pages, shopping carts, and much more with just basic WordPress experience.
Best Features
Even though WooCommerce is known as a powerful eCommerce plugin, it's not very beginner-friendly. EDD, however, is easy to setup and get started for beginners.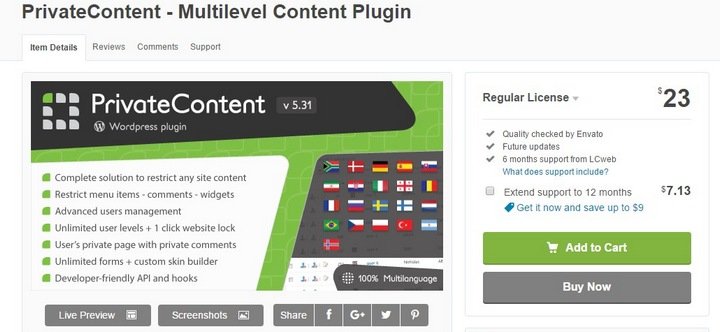 Price: $23
Main Function: Setup membership area.
This is a plugin you can use to lock the content on your blog from your visitors and only allow registered members of your blog to see them. PrivateContent is a powerful plugin you can use to build a membership area within your blog with restricted content.
Best Features
In addition to restricting any content on your blog, this plugin will also give registered users their own profile page with private comments. And it also allows you to create unlimited user levels as well.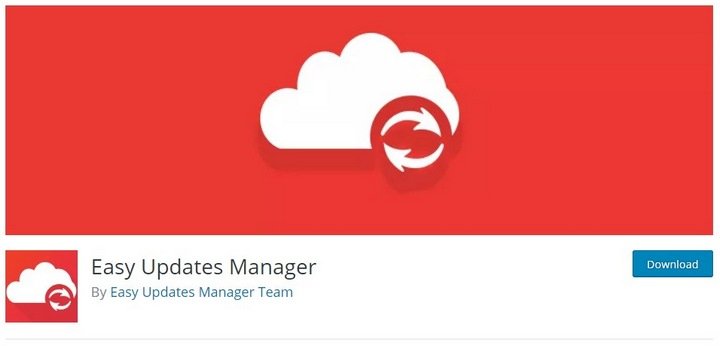 Price: Free
Main Function: Automatic WordPress updates.
WordPress rolls out updates for its software at least several times a month. This can be a little annoying sometimes when you have to manually update WordPress by yourself. This plugin makes that problem go away.
Best Features
The function of Easy Updates Manager is simple. It allows you to setup automatic WordPress updates for your blog so that whenever a new version of WordPress is available, your blog will automatically get updated.
Price: Free
Main Function: Most popular posts widget.
The default recent posts plugin included in WordPress doesn't offer many options for customizing it. WP Tab is a brilliant widget that will allow you to show a widget on your sidebar featuring the recent and most popular posts from your blog.
Best Features
The plugin features three tabs for popular, recent blog posts, and another for comments. It allows users to easily switch between tabs instantly. And the plugin also loads fast so it doesn't cause any page loading delays either.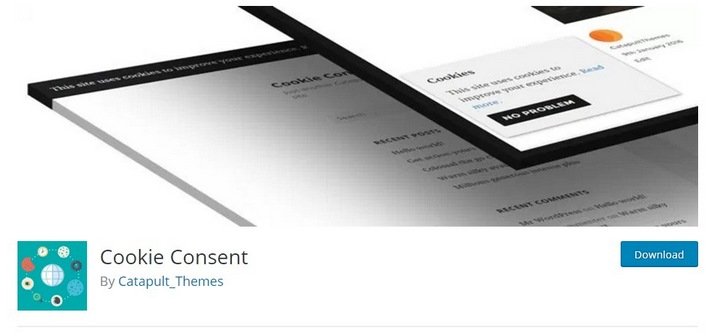 Price: Free
Main Function: Shows a message about website cookie usage.
The European Commission recently passed a law that requires all websites that use cookies to store user information to show a clear message to visitors to acknowledge this act. Even though you're not aware of it, your blog is also using cookies. Especially, if you use services such as Google Analytics, AdSense, or even a simple email opt-in message plugin. You can use the Cookie Consent plugin to make sure you abide by the law.
Best Features
The plugin is easy to setup and it simply allows you to show a message to your visitors that says your website is using cookies. Once a user agrees, the message will disappear.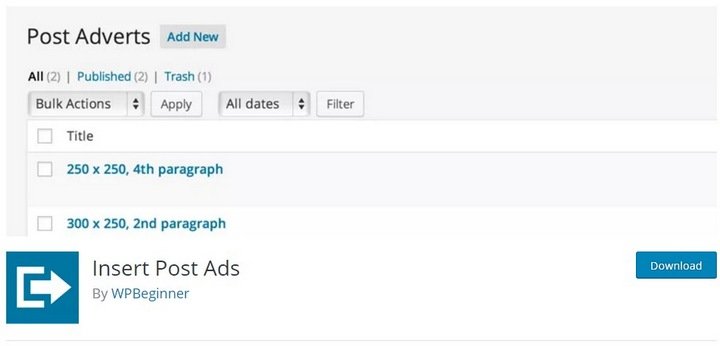 Price: Free
Main Function: Insert ads inside posts.
If you're going to be using AdSense to monetize your website, this plugin will come in handy. It simply allows you to insert and display ads inside your blog posts.
Best Features
The best feature of this plugin is that you don't have to insert ads into every single blog post by yourself. You can just setup an ad and choose where you want it to appear and the ads will start appearing without any further customization. No codes involved. It's as simple as that.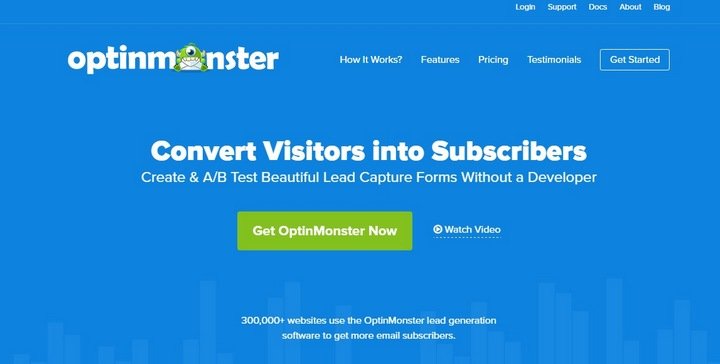 Price: $9 per month
Main Function: Better email pop-ups and welcome mats.
Even though Ninja Popups is a great plugin for setting up opt-in messages, its functions are limited and often times a little buggy. If you prefer a smoother plugin with more advanced options, switch to OptinMonster.
Best Features
OptinMonster is not just about pop-up messages, it also features a number of other useful features for growing your email lists such as fullscreen welcome mats, floating bars, slide-in forms, in-content forms, and much more.
Conclusion
Even though you may feel like installing all these plugins at once, you should also remember not to. Because too many plugins will slow down the performance of your website. So, be careful not to install too many plugins. Stick to installing only the ones that you feel most important.
Also, check out our plugin collections for business blogs and internet marketers as well.
You May Also Like: