WordPress being the most popular CMS in the world gives users and developers considerable flexibility in terms of design and functionality. Nevertheless, there is a myth that all sites developed on WordPress are of the same type. We are not going to discuss the origin of the myth – one quick look into the WordPress showcase section is enough to disprove it, instead we will demonstrate how different and flexible in reality WordPress could be.
This carefully curated list of themes, plug-ins and examples embraces different business tasks which normally require a separate application.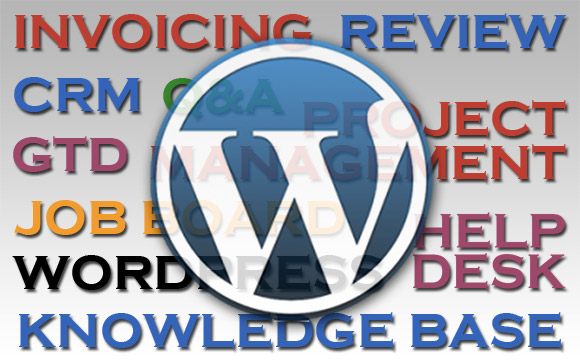 Non-Traditional and Creative Ways to use WordPress
Have you ever thought that you can Use WordPress for…
Help Desk and Knowledge Base
You can convert your WordPress site into a knowledge base or help-center to support your project, manage FAQ section, how-to type articles or create a ticket support system.
GTD & Project Management
You can collaborate on the project, assign tasks and discuss them just inside the WordPress admin. Alternatively you can turn the whole site into a collaboration platform using the well-known P2 theme.
Questions & Answers Site
You can create a Q&A platform for your community especially when Quora is too broad and you'd prefer to focus on a particular subject or area. Community members will be able to vote on questions, reply and comment on them.
Job Board
A niche job-board is another popular concept for a site that can be easily implemented with WordPress. Jobs are grouped by different criteria and posting has a familiar interface.
Review Websites
In every area – from indie games to cooking recipes – interesting and helpful reviews are always in high demand. If you are an expert in any field you can share your expertise through a review website powered by WordPress.
Invoicing
Why not to invoice your clients directly from your WordPress dashboard? You have both free and premium options to make this happen.
CRM
When your website becomes a primary source of external communications, you're probably in need of a powerful solution to handle them. WordPress as a CRM concept could be an interesting answer to that need.
Real World Examples
Finally, in our showcase we are going to have a look at real websites that demonstrate non-typical usage of WordPress and the full power of its flexibility.
PartTimePost – Niche Job Board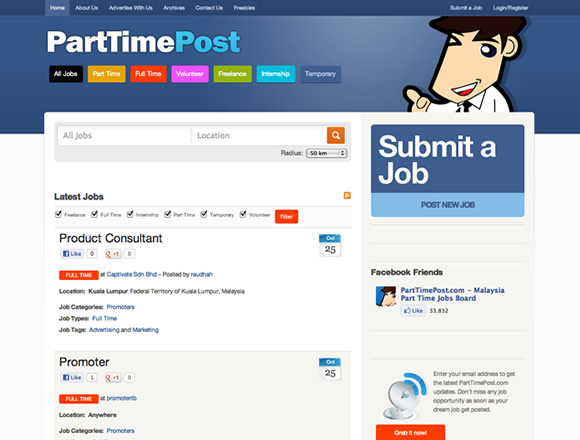 Conclusion
Do you have some other examples to extend our list of non-typical WordPress usage?
Or may be you have a personal experience of running such a site? Let us know in the comments.