What is the difference between vintage and retro? It is almost an unanswerable question, or it is often a matter of opinion. I would suggest that the difference between vintage and retro is simply age. Vintage could be classified as anything up to and including the 1940s, and retro would therefore be from the 1950s onwards, probably currently ending in the 1980s.
Of course, we have not taken into account the other classification: Antique! The technical definitions of these terms are as follows: Antique – anything that is over 100 years old; Vintage – anything that is over 50 years old; Retro – anything that looks out of style for the current time period. Here we have collected a selection of websites whose designs are (in our opinion), vintage, and for the purposes of this article we have included designs that reflect the 1800s to around the 1940s.
Vintage Style in Website Design
Passage
On this home page vintage meets trendy – all of the images are in the vintage style, but there are small animations on the page, such as the downward pointing hand that moves up and down.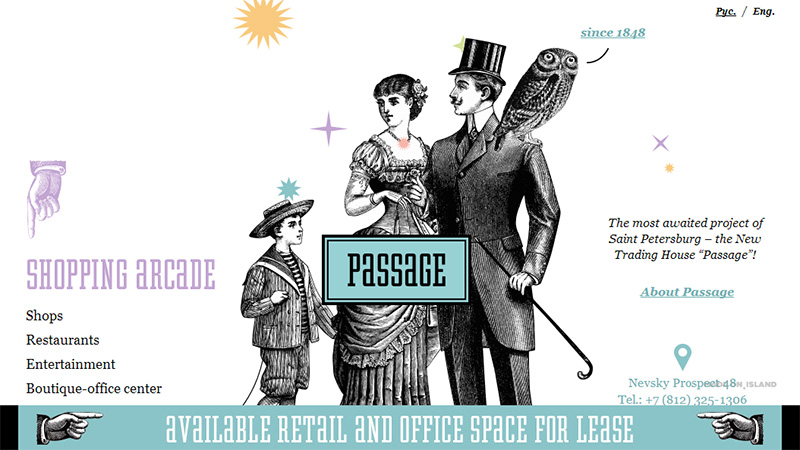 The Barstow
This company make goggles for motorcyclists. Their landing page has a vintage feel thanks to the font and the sepia filter over the split animated images that form the background.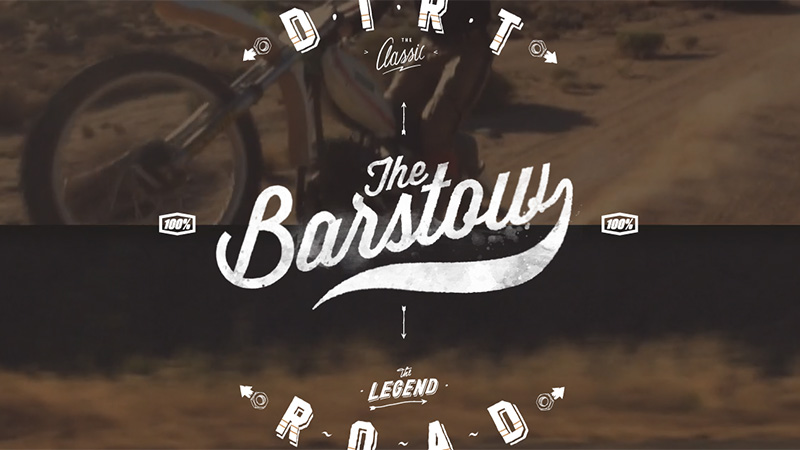 Stall & Dean
This site has a layout that looks like a vintage newspaper, using a parchment texture for the background and with 3 columns. 'The Best Since 1898' really explains why they have opted for a vintage style.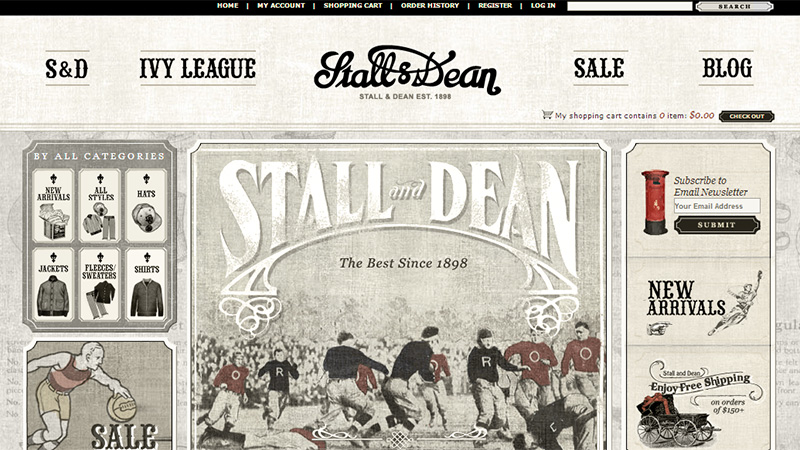 Mustasj
This Norwegian design trio have created a kind of 'through the ages' effect on their landing page. The guy sitting seems to be modern, and the 2 standing are wearing clothes from bygone eras.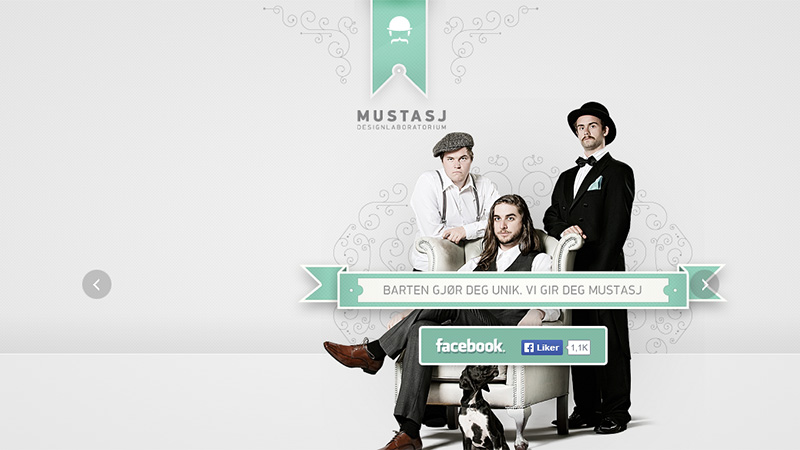 Lorena Orraca
This very minimal landing page looks like a Victorian-style envelope – very vintage.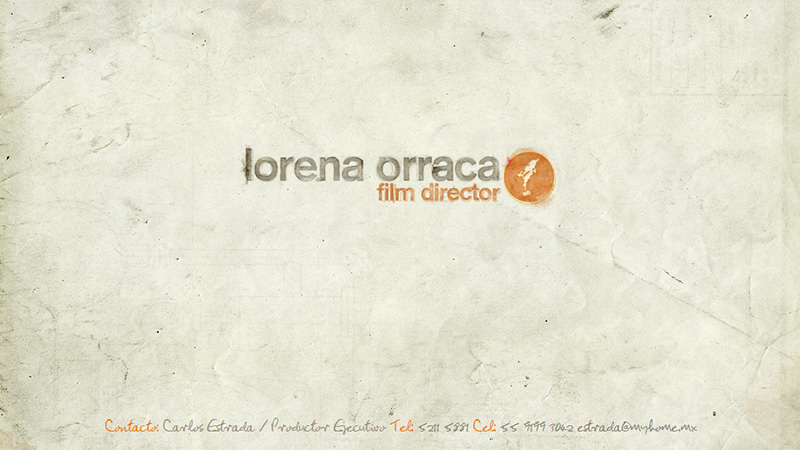 DNA to Darwin
Since Charles Darwin was born in the early 1800s, it is topical that a site that references the man is presented in a vintage style.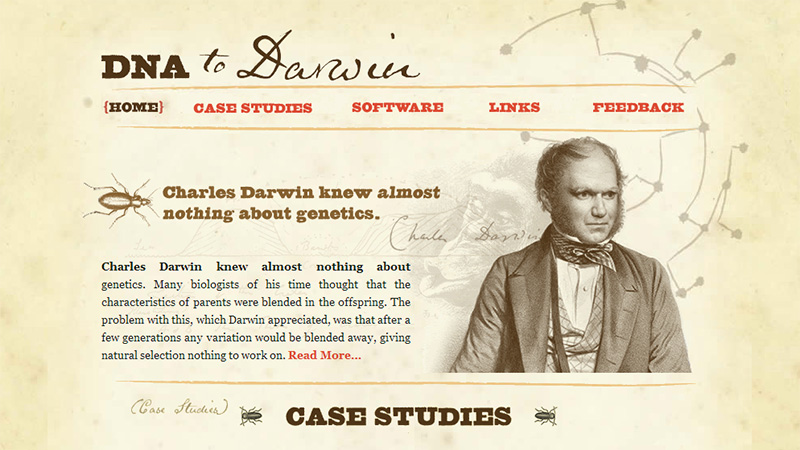 Lather Bee Rich
The owners of this website are soap manufacturers. All elements, the color scheme and the images have a vintage flavor.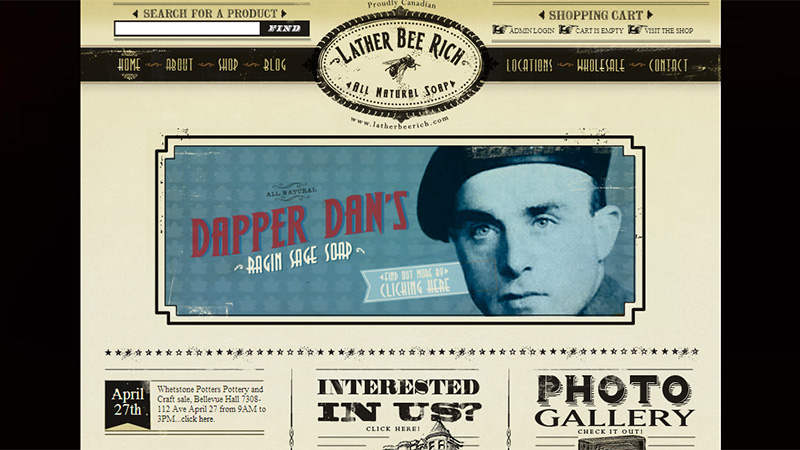 Team Fannypack
This site is dedicated to bringing its readers news about charity walks in the Salt Lake City area. They have been using this vintage newspaper style design for a long time now.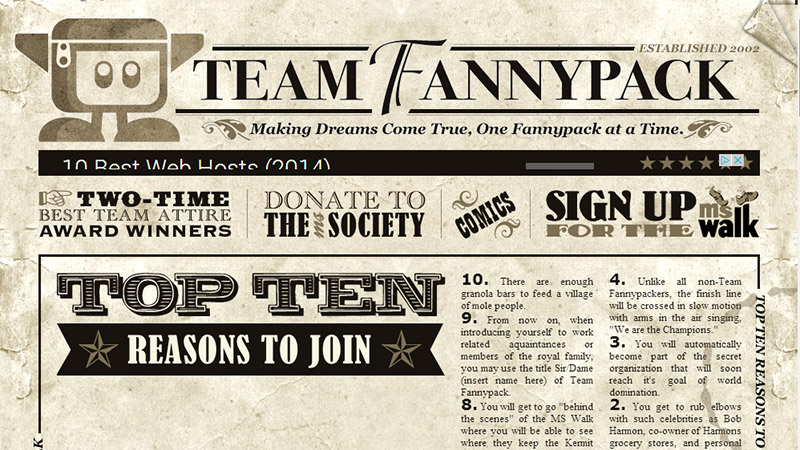 The Astonishing Adventures of Lord Likely
This site is run by an Englishman who obviously has nothing better to do with his time! It is a very tongue-in-cheek site that features some comical writings by the owner. The bio reads: 'Lord Likely was a renowned member of the English aristocracy in the Victorian era. Tales of his exhilarating, enthralling and highly erotic exploits were legendary, but only now have his own, personal diaries resurfaced….'. Hence the reason this site is presented in a vintage style.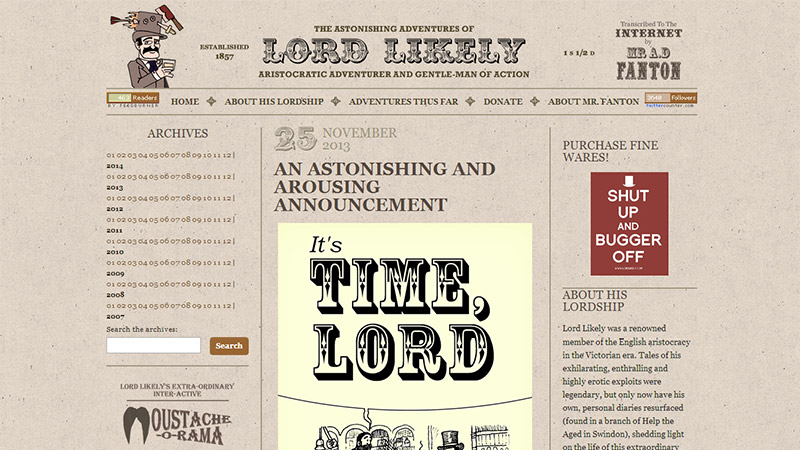 Forefathers Group
This design company has been using this website design for some years – probably since their inception in 2011. The name explains the vintage presentation that is reflected throughout the site.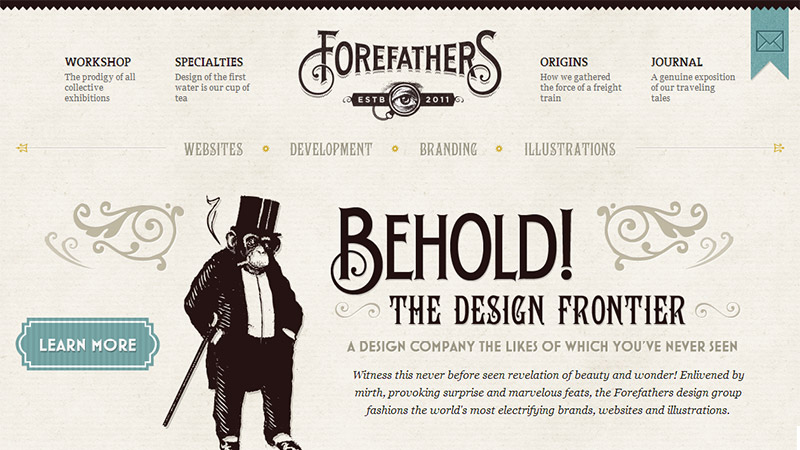 Radio – The New York Moon
I can't quite figure out what this site is all about, except that it has something to do with radio and something to do with phases of the moon! However, the vintage presentation is very nicely done.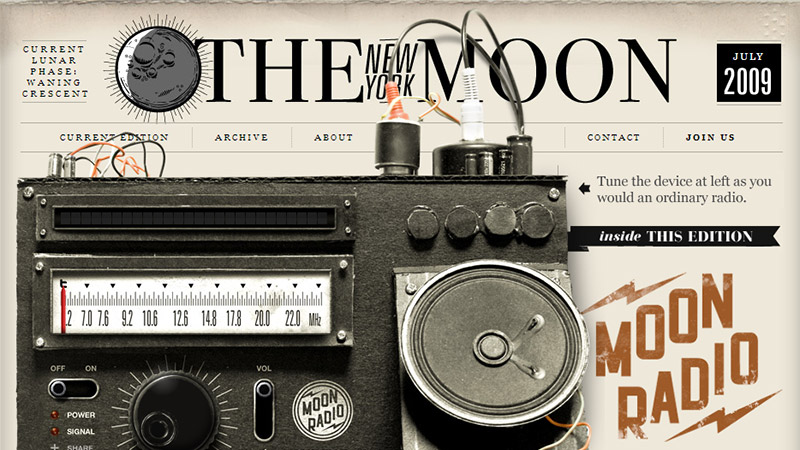 Eric Henning Magic
Eric Henning promotes himself as an 'old-fashioned magician', therefore the vintage poster on a brick wall lit by a spotlight is very fitting.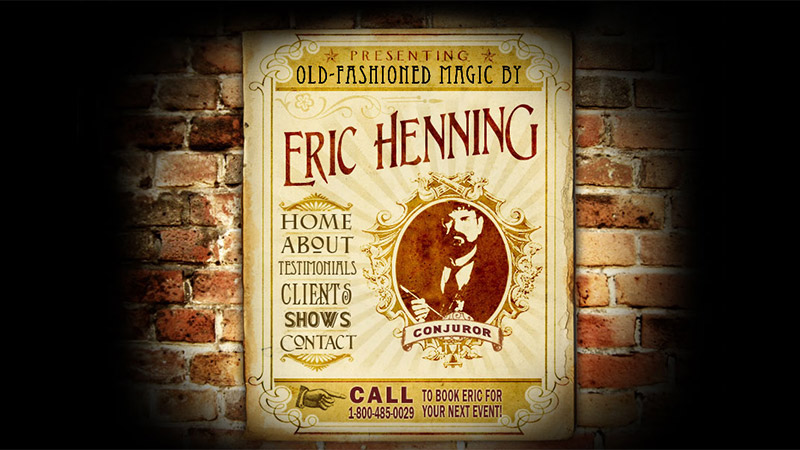 Neutral Milk Hotel – Walking Wall of Words
Neutral Milk Hotel is an American indie rock band, and their site has a very vintage feel.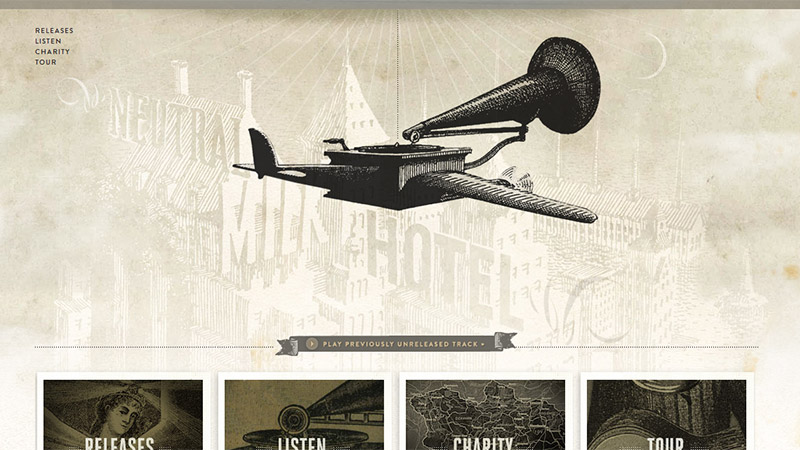 The Dollar Dreadful Family Library
This is another tongue-in-cheek production, this time from America. Part of the bio reads: 'Founded by the horribly disfigured gentleman: Mr. Wilhelm Staehle and his perennial beauty, Mrs. T.D Rio, DDFL was established in 1882 and is running stronger than ever. Wilhelm and T.D. currently reside in a dark and secluded castle on the East Coast of the Americas.' This is another site that has used the same design for a long time – but probably not since 1882!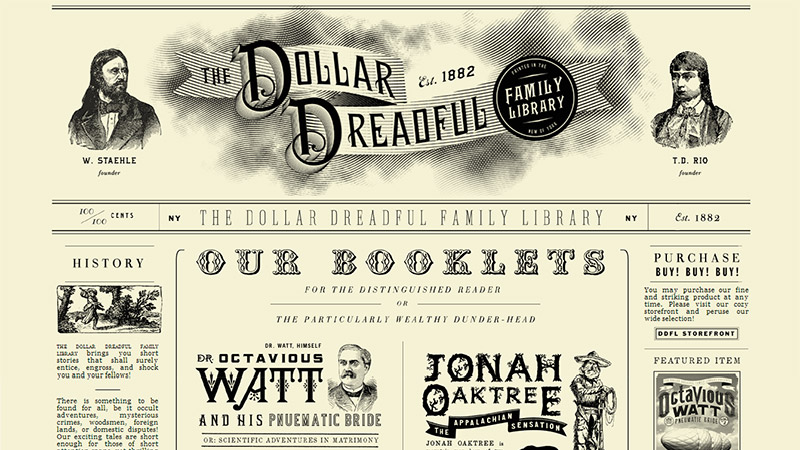 The Ernest Hemingway Collection
The company that owns this site sells antique-style furniture and promote it as The Ernest Hemingway Collection. Ernest Hemingway was born in 1899, making this sepia-filtered image perfectly fitting.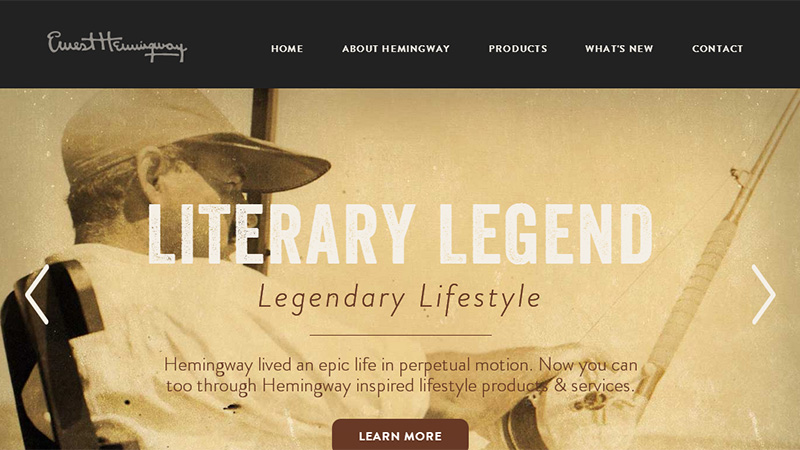 Gang Digital
The screenshot shows the About page of this site that belongs to a web production company. They play on the name and use this vintage looking image.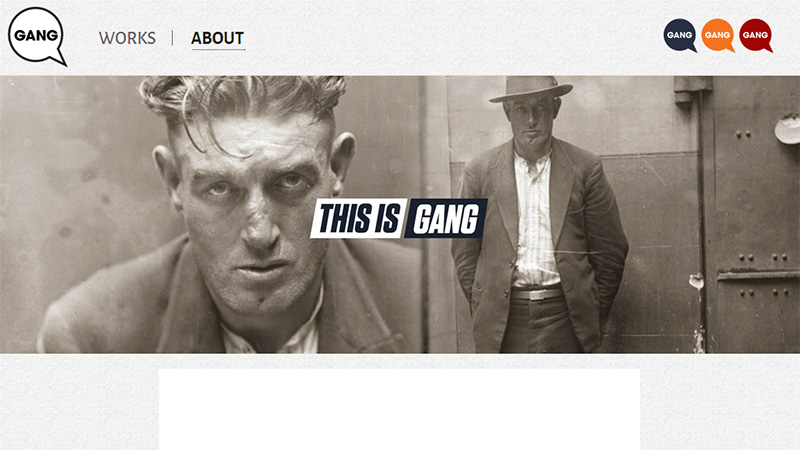 Conclusion
Vintage is not a common design style, there are far more retro-style website designs out there. But for this showcase we stuck rigidly to what we consider true vintage-style.
Do you agree that these designs are in the vintage style? Do you like this kind of presentation and have you created such a site? Please share your opinions and links with us in the comments section below.