An artistic approach has never let website owners down. Whether you are getting the most out of illustrations or sticking to one well-crafted style, you will always have an ace in the hole.
Thanks to modern techniques that allow the creation of original symbiosis from styles and non-static solutions, designers have an opportunity to impress users with both the incredible artworks and interactivity that add depth and sophistication to the project. Stepping away from basic limitations has become really easy nowadays; you can nail absolutely fantastic website designs that exude artistry and originality spiced up with dynamic features. Besides, if earlier artistic design as a rule was a sign of a creative who establishes their presence online, however, today the situation has changed dramatically and numerous online projects derive benefits from this approach.
You can see different websites made with an artistic touch that not only belong to web and digital agencies but also to leading companies and manufacturers such as Adidas, McDonalds and others. So take a glance at our fresh collection and see for yourself how an artistic solution prettifies various online projects.
Web Design with an Artistic Touch
1. Howlt
The front page is marked by fantastic contour sketches that are also scattered throughout the whole website. The designer skillfully adds dynamism to the landing page with the help of animated airship and moving surroundings, giving the page a clean and brisk look.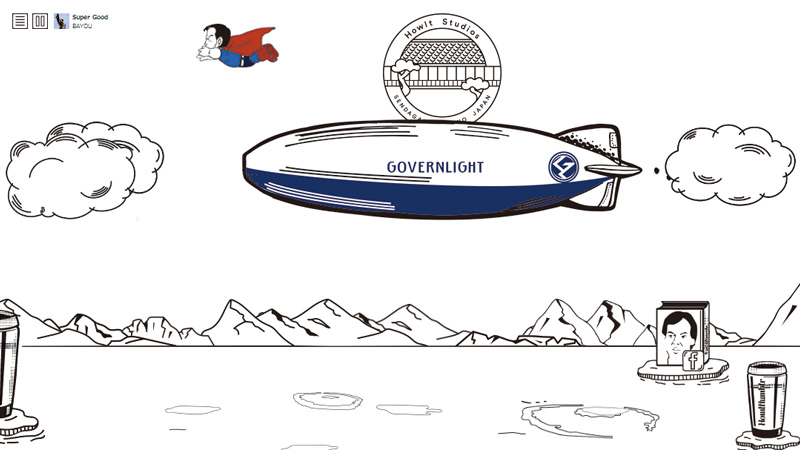 2. Art Label Project
It's quite predictable that a website that has in its name the word "Art" should shine of artistry and individuality. This is a fully illustrated website based on a parallax effect that helps to piece together the captivating visual story from adorned fragments.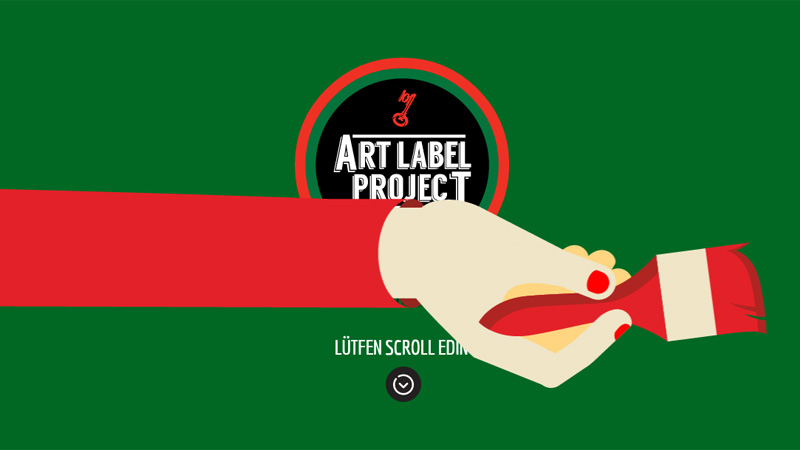 3. 1md
Although the creative bureau 1MD chiefly relies on a black-and-white color scheme that sets up in the website a businesslike air. It boasts of a brilliant photo manipulation placed on the "welcome" section that fascinates online visitors by its freshness and intensity.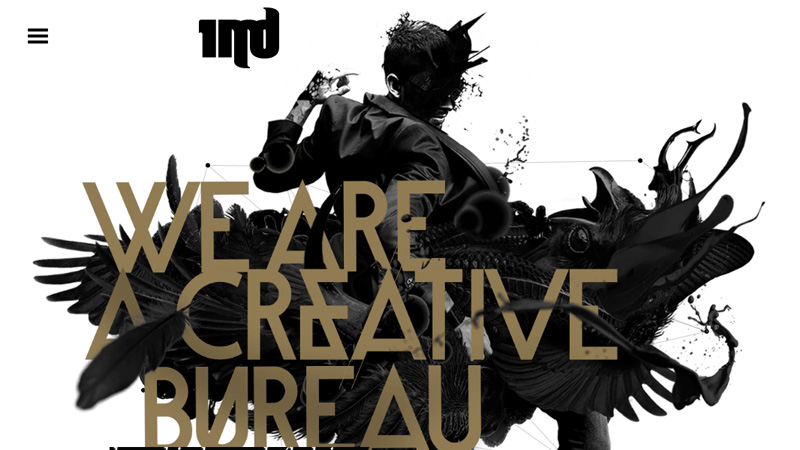 4. Toyota Dream Car of the Day
Who would have thought that the regular promotional website of a car could look so ornamental and picturesque? The website consists of numerous vibrant drawings dedicated to finalists of "Dream Car Art" contest for the children. This is definitely a great source of inspiration.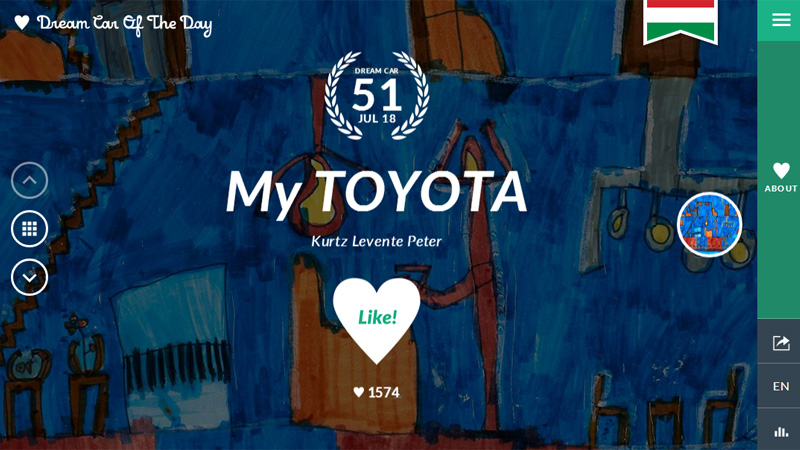 5. AlsterCloud
This is a truly original online portfolio that features spectacular illustrations. The artist familiarizes the online audience with the designer with the help of clean well-crafted drawings that enrich the theme of the design.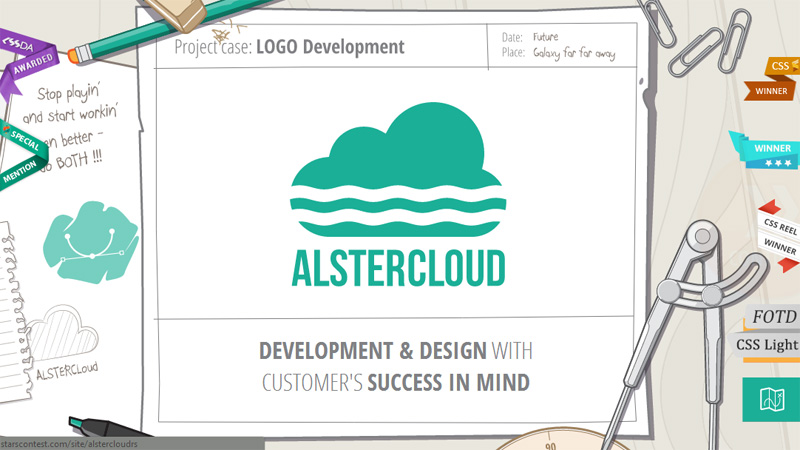 6. Taj Joaillerie
When it comes to selling jewelry, everyone understands that their target audience is women, so the creative team has created a website that is chiefly oriented to the female audience, providing the project with a lovely womanlike touch. Here, the website includes wonderful ink drawings that are used for visually supporting the goods.
7. Hondashi
Here the nautical theme is presented with the help of beautiful watercolor illustrations of vivid underwater world that adorn backgrounds. Moreover, almost every functional area on the home page is made in an illustrative manner.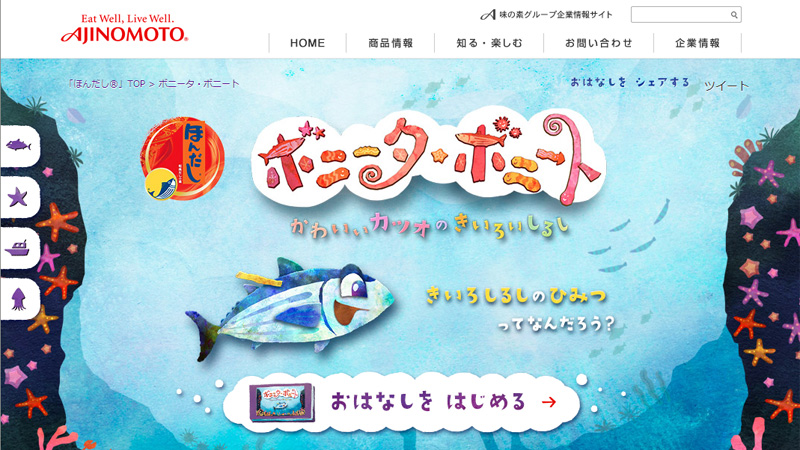 8. Donguri Magazine
The website at first sight looks like a digital version of comics made in anime style, but under such bright and original appearance is hiding the informative side of the project with "portfolio" section, provided services and steps of working process. This is an original solution for presenting the company.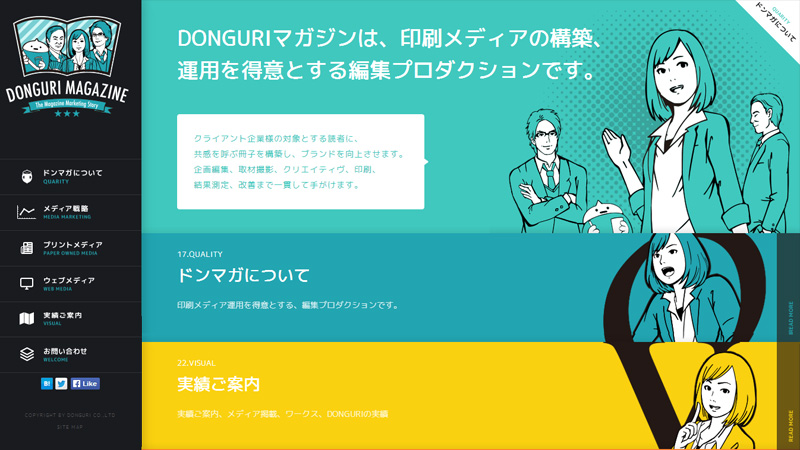 9. Friul Trota
The "hero area" appears to be a variation on a fishing theme. It has a distinctive background with sea allusion and an eye-catching foreground thanks to several illustrative characters made with steampunk in mind.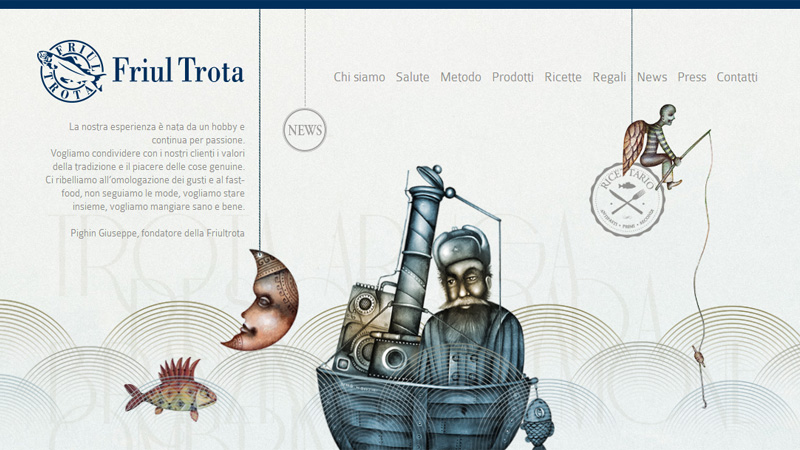 10. The Mantra Password
India is popular with its lavish tapestries and a profound reverence for elephants. So it's not surprising that the designer for the website entitled "Mantra Password" – which has definitely a hint of Indian culture – has offered the design based on these 2 main factors.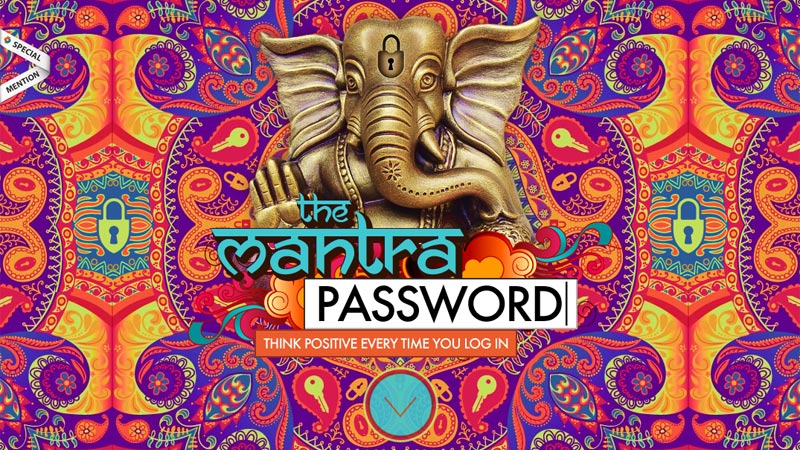 11. Brancott Estate
The designer leverages a rough chalk-style background that serves as an excellent basis for various refined drawings and bold typography. This is a special web page with a visual story that effectively sheds light upon Brancott estate.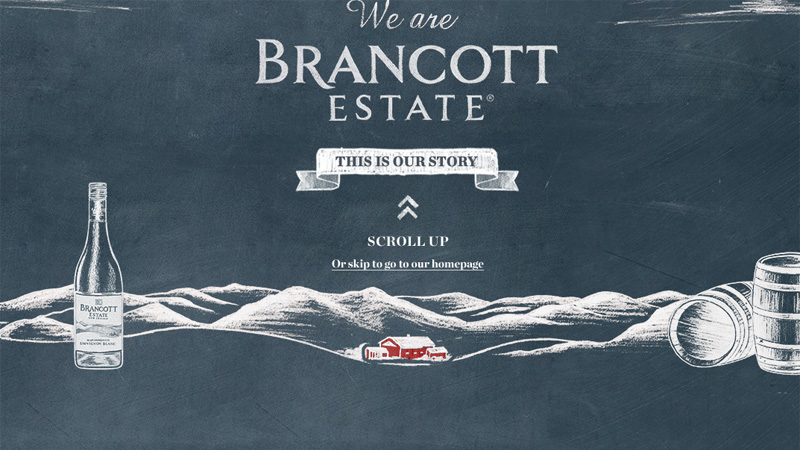 12. Kierunek Orzezwienie
The website is an original combination of sunny snapshots and warm vibrant graphics. Every section features a magnificent photo manipulation that is marked by an invigorating yellow color and some artistic touches such as half-tone effect, watercolor drawings and realistic renderings.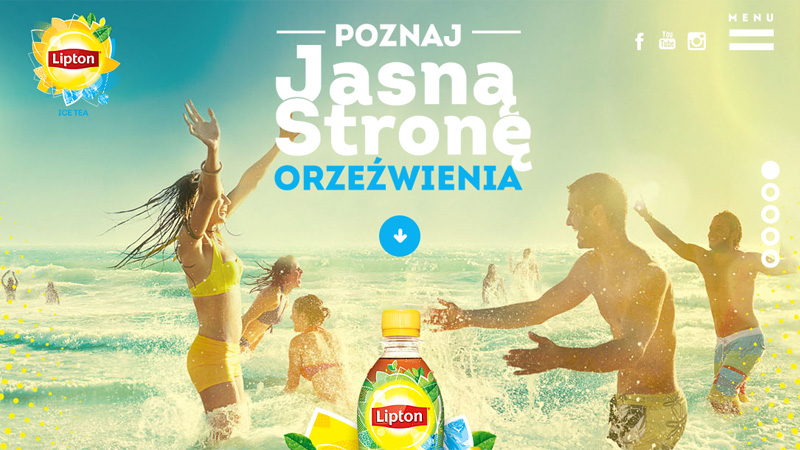 13. Letters Inc.
The landing page reminds me of a poster for The Great Gatsby film that is also marked by sophisticated contour style graphics. Here the whole website design is based on a delicate line art that comes alive while you are scrolling down the page.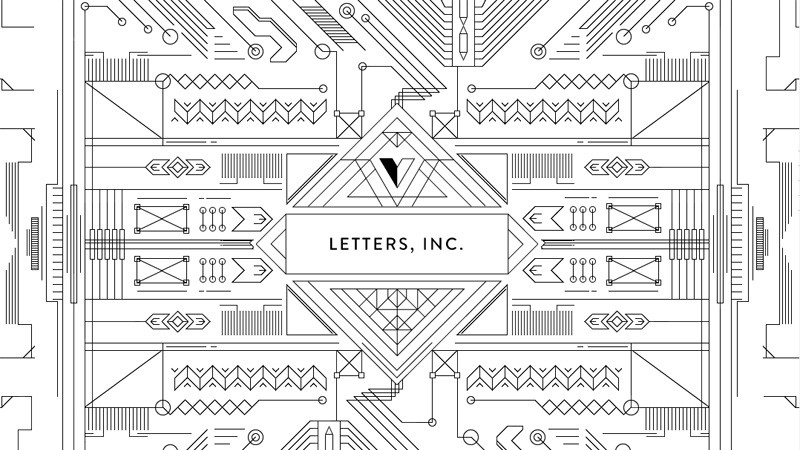 14. Why go Wild?
Typography is no longer a basic tool for displaying your content and headlines; it is some kind of a decorative instrument that gives the project its own appeal and even establishes the atmosphere on it. In this particular case, the designer leverages a bold decorative font that harmoniously blends into natural surroundings of the background.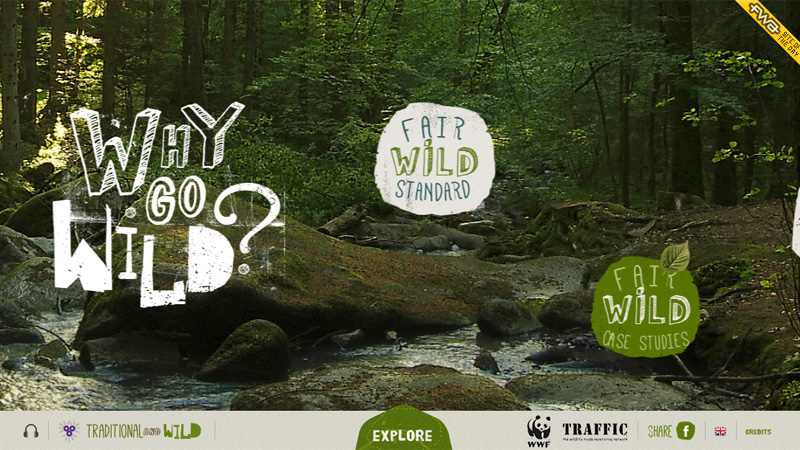 15. Edge of Tomorrow
Want to create a poster with your face and see yourself as the participant of the ruined world of tomorrow? Then enter this website that includes a mind-blowing photo manipulation that easily engages you into a new reality with Tom Cruise.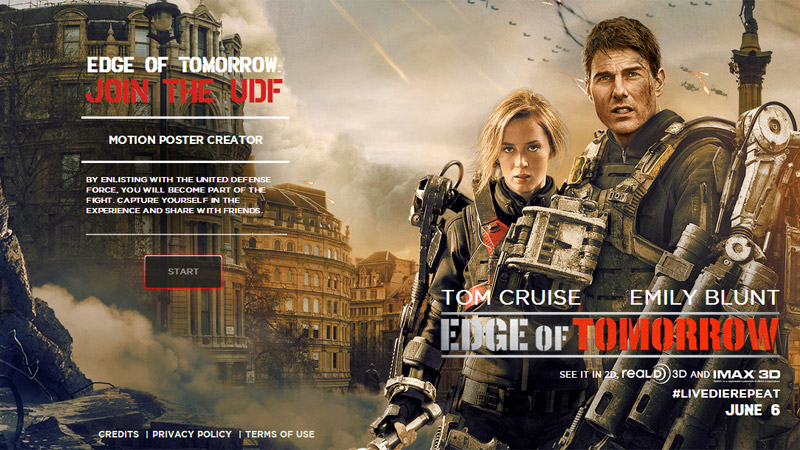 16. XO
Much like the previous example, this website radiates artistry through mind-blowing photo rendering with a riot of vibrant colors and a pleasant geometry vibe that adorns the "welcome" screen. The central image simply draws you in, forcing you into further exploration.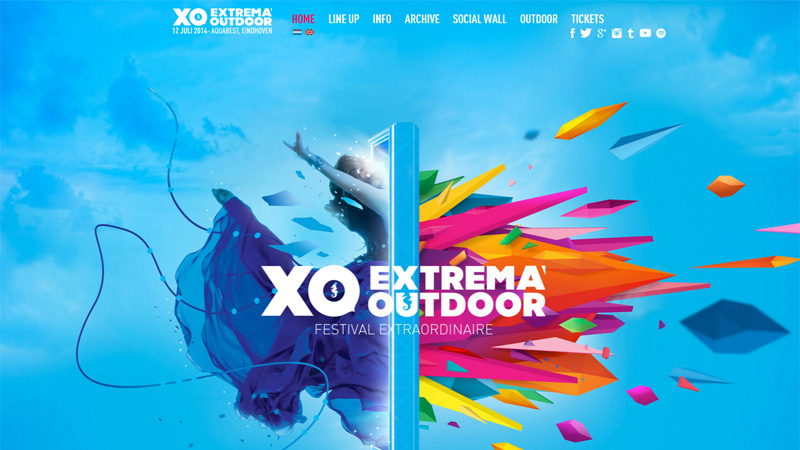 17. Davide Bellino
Here, the artist manages to steal the show by using only a one-page website. The page has a well-crafted subtle hand-drawn self-portrait that adds a touch of personality to the project.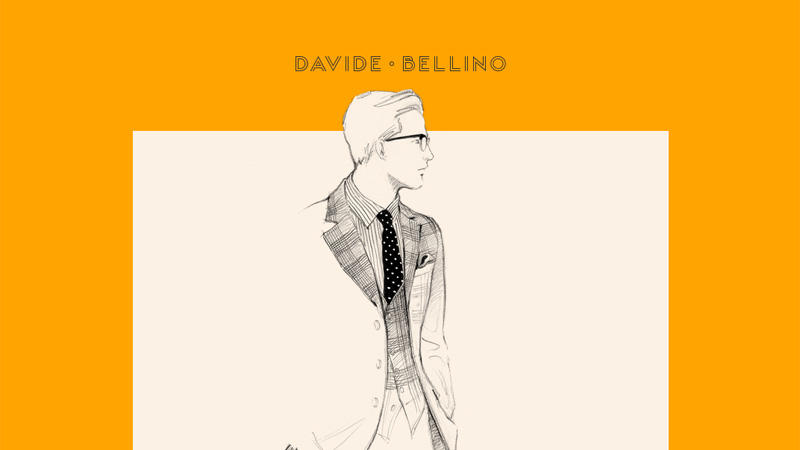 18. Just Design
Just scroll down and you will go through an unforgettable experience that has become possible thanks to scroll activated animations. The latter enriches the design of the website and helps to seize attention.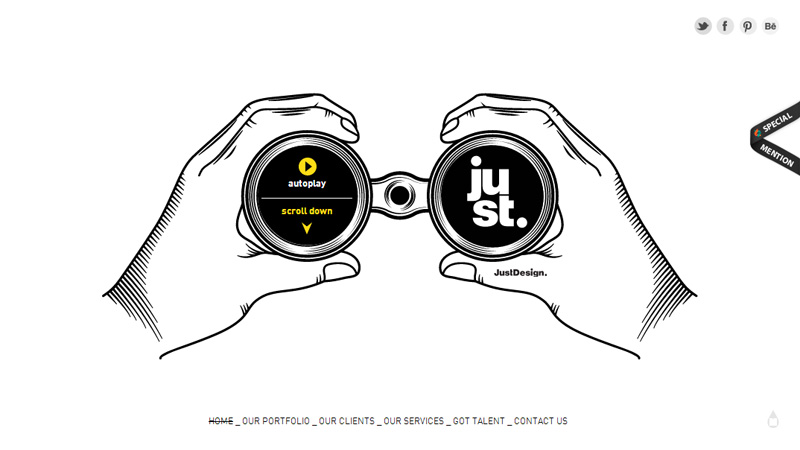 19. Field Inspired
As the name implies, this website should stimulate you to create something artistic. It includes incredible exquisite masks with an African culture appeal presented both in color and monochrome versions.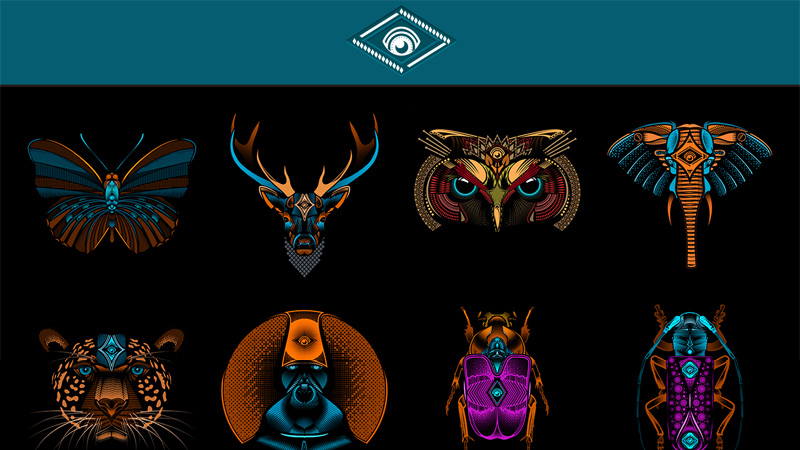 20. Anatomie der Form
This is another sleek and elegant website design in our collection that gets the most out of line art. The designer skillfully leverages various subtle curlicues as ornaments and vector geometry-style graphics that harmoniously interact with a primitive white backdrop.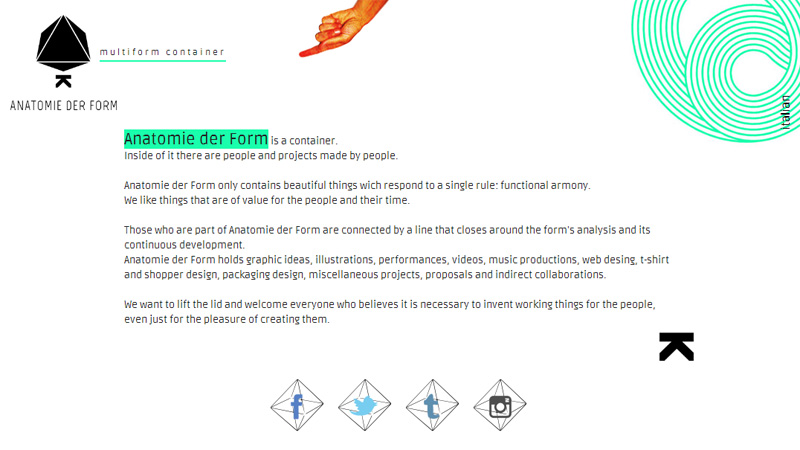 Conclusion
Website designs with artistic appeal do not always have to include splendid illustrations or extravagant graphics, sometimes only one but topnotch element (for example, photo manipulation) can make the difference by adding its own unique and powerful allure.
Have you used illustrations, line drawings or photo manipulations in any of your projects? Have you come across any sites that use such elements that aren't included in this list? Please share your opinions and links with us in the section below.