CSS3 is really powerful and capable of creating standalone effects and features without the need for any external plug-ins such as Flash Player. Though CSS wasn't as developed as this previously, now it has a lot of potential if you know how to use it properly.
There are many tutorials around on how to achieve certain effects or techniques using CSS3 but what makes a tutorial good is the simplicity for readers to easily understand and apply what is being taught. To help you to build various exceptional effects and designs using CSS3, here is a compiled list of 60+, yes you heard that right, more than 60 useful and detailed CSS3 tutorials that can be applied in your work to make your life easier.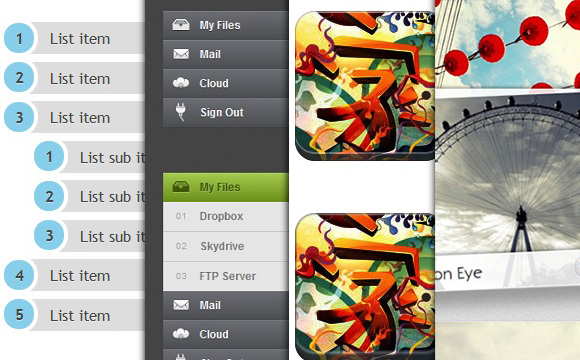 Useful and Specific CSS3 Tutorials
Splash and Coming Soon Page Effects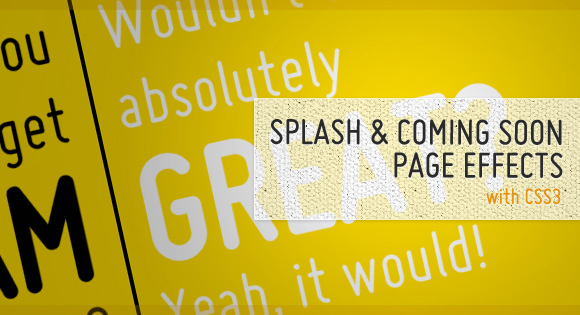 More Resources
CSS3-Only Tutorials and Techniques for Your Next Design http://speckyboy.com/2012/03/01/40-css3-only-tutorials-and-techniques-for-your-next-design/
CSS3 Tutorials to Brighten Up Your Day http://www.noupe.com/tutorial/css3-tutorials-to-brighten-up-your-day.html
50 Useful and Instructive CSS3 Tutorials You Always Wanted To Complete From 2012 http://www.1stwebdesigner.com/tutorials/css3-tutorials-2012/
Conclusion
This brings us to the end of this article of 60+ useful and detailed CSS3 tutorials, and I hope that you have liked all those tutorials mentioned above and found them to be useful in your projects or for any upcoming projects.
Which CSS3 tutorial is most useful to you? Have you seen any other useful CSS3 tutorials? Feel free to leave links to them in the comments section below!