In business, branding is everything. If you present yourself professionally on the web, customers will trust you more and you can generate leads more easily. Thus, an elegant business website can do wonders for your bottom line. Denko is a professional WordPress Theme created for consultants, freelancers, and small and medium enterprises.
With its intuitive drag-and-drop page builder, you can build a professional-looking business site without any coding knowledge. Denko also makes website localization a breeze, as it's available in 26 different languages.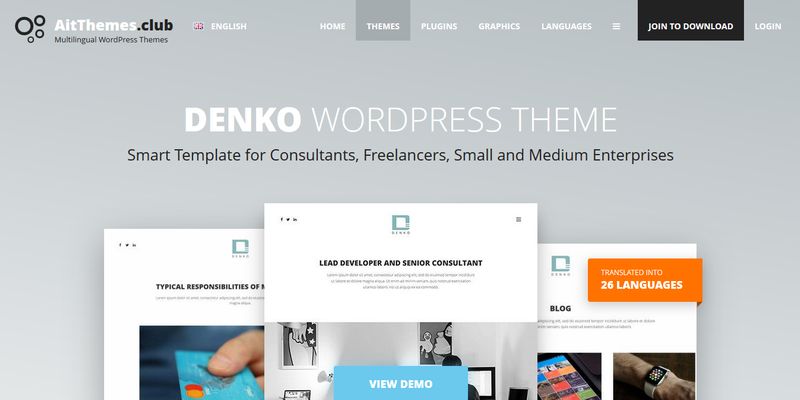 Front-end Design
Denko is a fully responsive theme, therefore it looks well on every device from smartphones to large screens. It makes use of the latest web design trends: bold typography, full-screen mega menus, full-width images, and long scrolls. Denko comes bundled with pre-built business pages for your portfolio, services, case studies, and testimonials. Plus, with its easy-to-use page builder, you can build any custom layout you want.
Denko has a centered layout which is probably the most popular arrangement for portfolios and business websites. The logo is centered and surrounded by a social menu on the left and a hamburger menu on the right. Denko allows you to choose from two default styles: light and dark.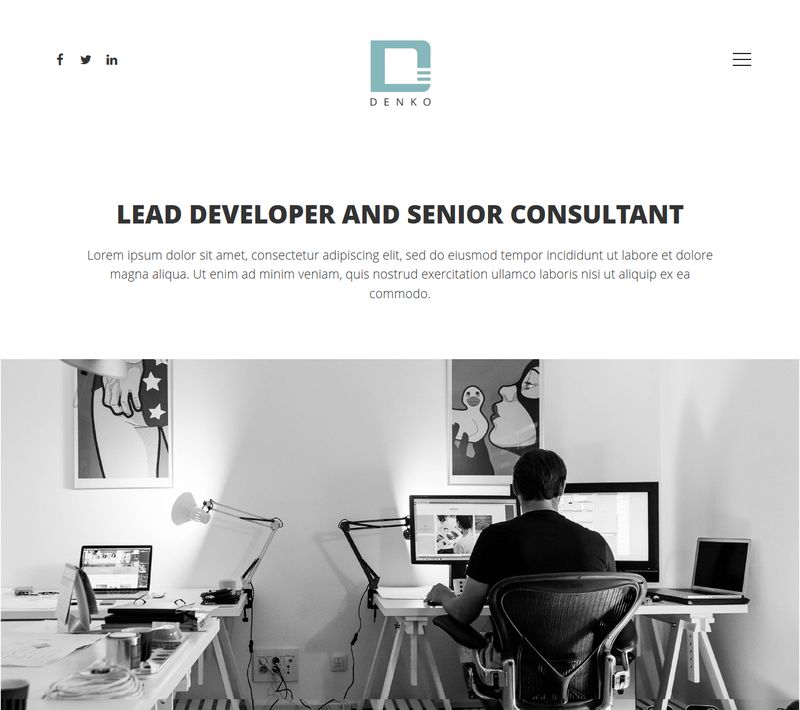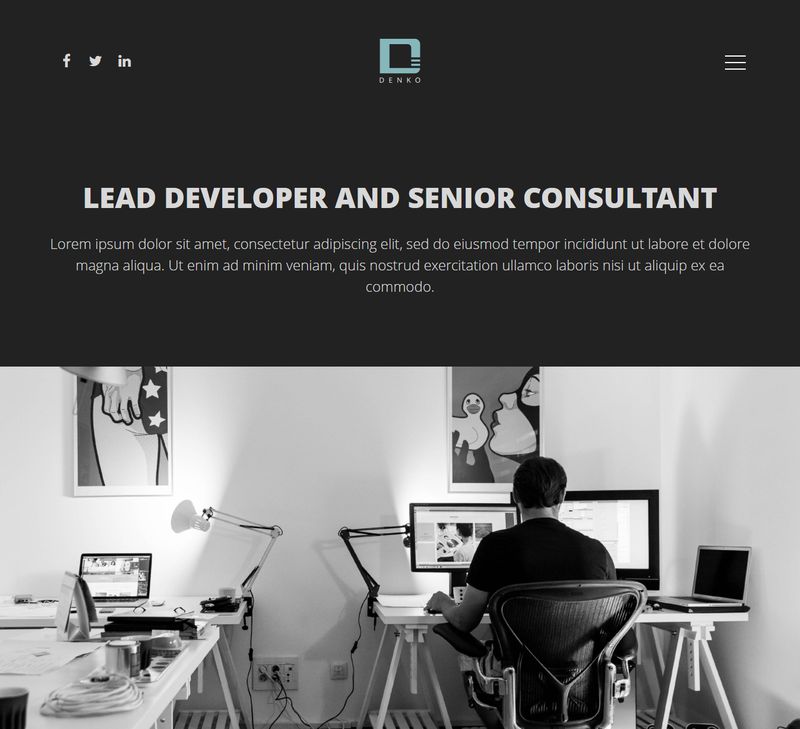 Let's quickly have a look at some of the pre-built pages Denko has to offer. If you want to check out all pre-designed pages have a look at Denko's live demo in light or dark version.
1. Case Studies
The page for case studies arranges portfolio items into a neat and elegant grid. Each item in the grid links to a separate page that presents the creation process of the item as a detailed case study.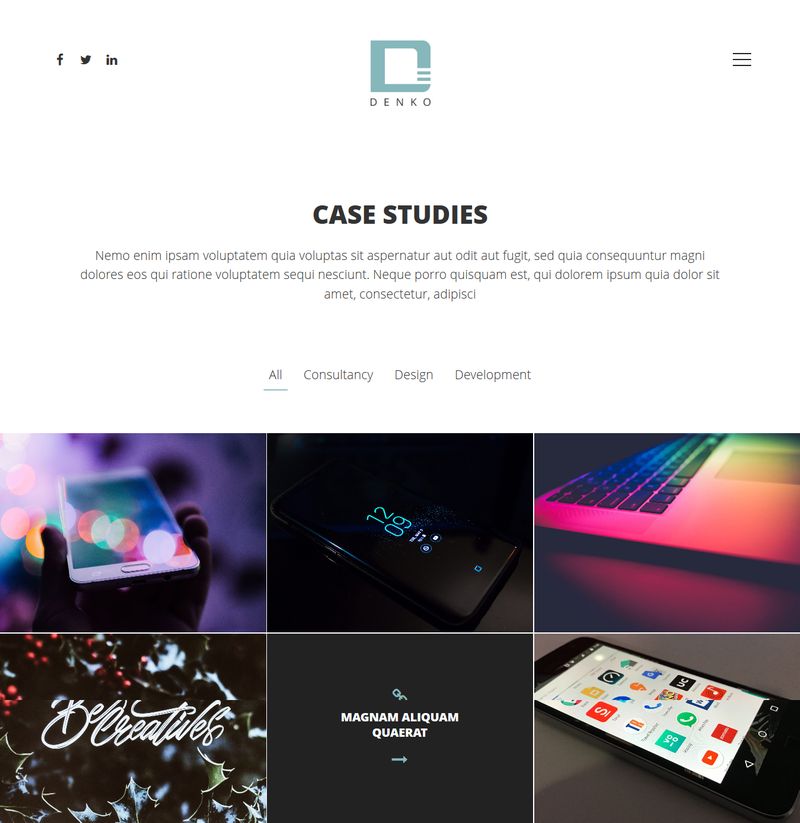 2. Blog
The pre-built blog page uses a different kind of grid that fits well with the portfolio grid, however leaves more whitespace between the items. On the blog page, highlighted dates have a central role. They are displayed on the left side of the post titles, therefore remind the visitor of a professional office calendar.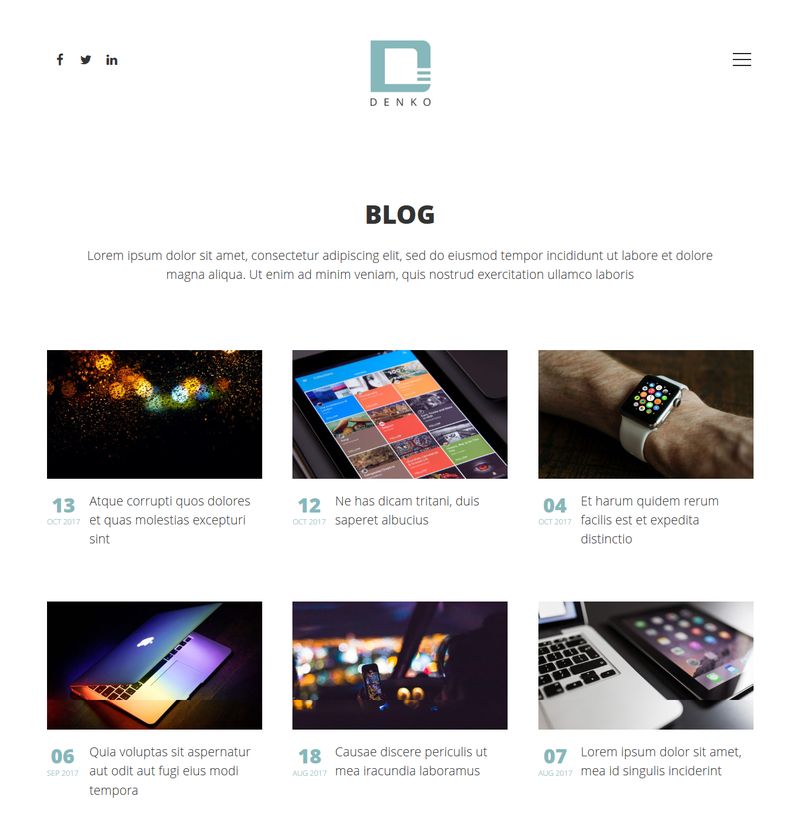 3. Testimonials
Denko also comes with a pre-made page for testimonials that uses beautiful typography to display client reviews in a stylish way.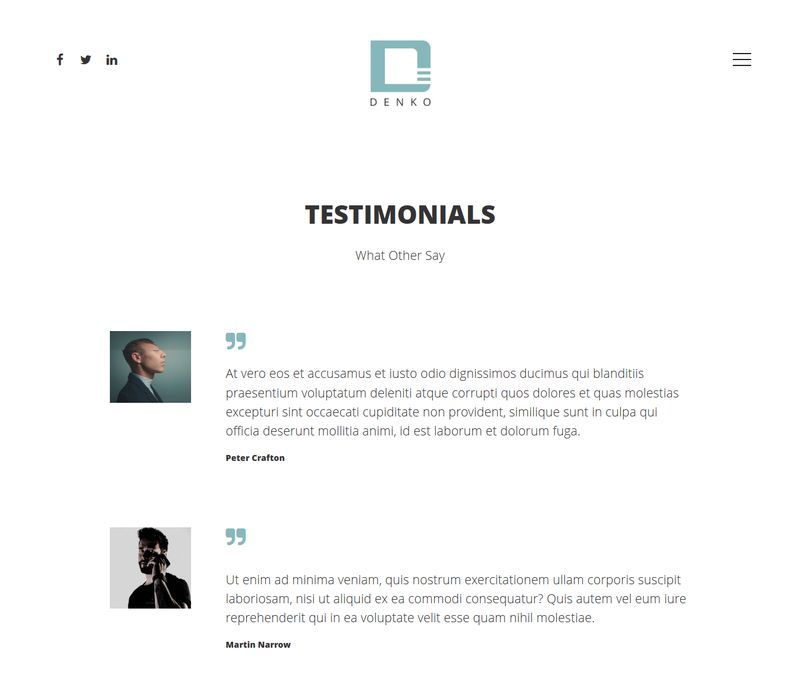 Theme Admin
Denko adds a new Theme Admin menu to the WordPress dashboard. The new menu is available from both the sidebar and the top admin bar. Using the Theme Admin, you can change the default styles, export and import content, check for problems and bugs, and even back up all settings of the theme.
1. Theme Options
The Theme Options submenu allows you to change many aspects of Denko's design. The options are arranged into an easy-to-use tab interface. Apart from regular design settings such as typography, color scheme, and logo placement, Denko has advanced theme options as well. For instance, you can add social follow buttons, Google Analytics, Google Maps, and custom JavaScript to your site. Theme Options also makes it possible to create a branded admin area and login page.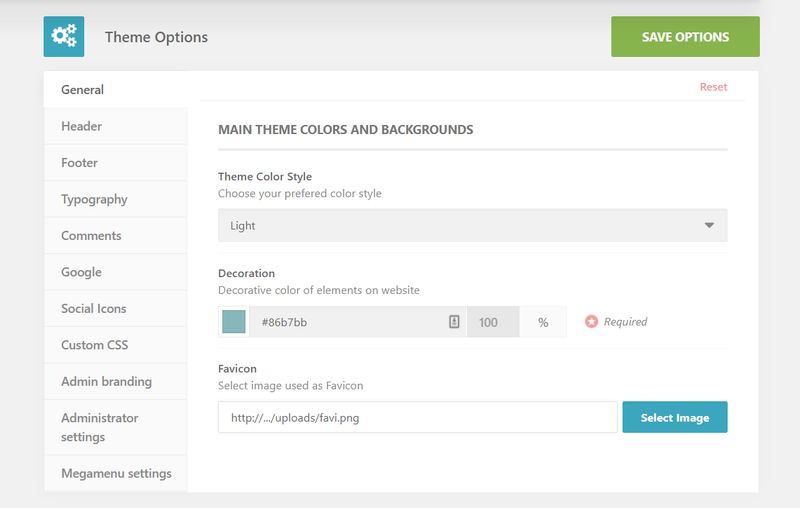 2. Import / Export
You can easily import and export content from the Theme Admin. Although WordPress has a default export/import feature, Denko's option lets you export the theme settings as well. Besides, you can also find a cool demo content importer in this submenu. This can come in handy when you quickly want to populate a new install with some sample content.

3. AIT SysInfo
It frequently happens that something goes wrong on your site but you have no idea about the source of the problem. That's when Denko's sysinfo feature can be indispensable. It checks if your system, hosting, and PHP settings meet the requirements. If not it even gives you tips for troubleshooting.

4. AIT Updater
Denko also has an updater that makes it possible to do a backup of the old version of the theme before an update. This option makes theme backup hassle-free and comfortable. It also lists old backups at the bottom of the page so that you can return to them if it's necessary.

Page Builder
The drag-and-drop Page Builder is probably the coolest feature of the Denko theme. It allows you to build custom page layouts without any coding knowledge. You can create a specific layout for any page on your site. As the Page Builder is also available from the top admin bar, you can edit the layout of any individual blog post.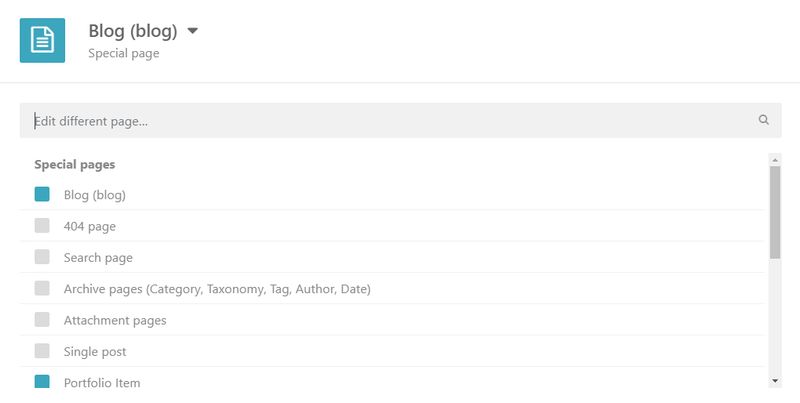 Denko's Page Builder has two kinds of draggable elements you can choose from: columnable and fullwidth elements.
1. Columnable Elements
Columnable elements are smaller building blocks of a website that can be placed inside columns, such as text blocks, images, Google Maps, Facebook like boxes, and others. However, it's also possible to use columnable elements as fullwidth elements. For instance, you can add a full-width Contact Form or Google Map to your site if you want.
The usage of the page builder is really very simple and intuitive. You just drag any element to the place you want it to appear on the page.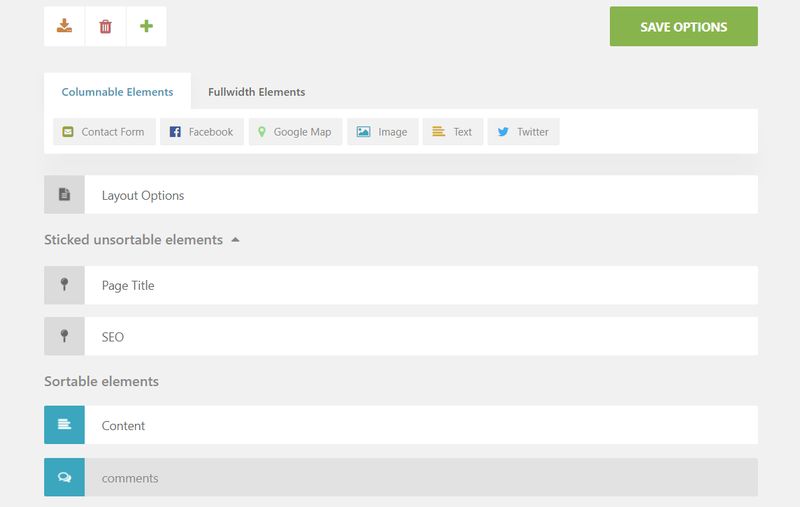 2. Fullwidth Elements
Fullwidth elements have the same width as the page container. In this section of the Page Builder, you can add columns to your site, then populate them with the aforementioned columnable elements.
The Members, Portfolio, Services, and Testimonials fullwidth elements pull data from the respective custom post types Denko adds to your site. The Page Builder lets you easily rearrange the order of the elements and you can also quickly remove the ones you don't want.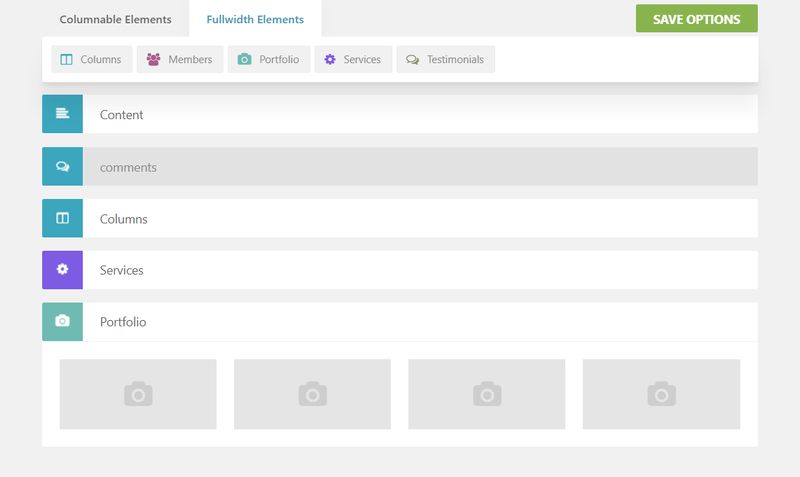 Custom Post Types
Custom post types are excellent for business websites, as they let you keep different content separately. It's not just great for your customers who can easily understand what you have to offer, but you can also handle your data as simply as possible.
Denko adds four business-related custom post types to your site: Members, Portfolio, Services, and Testimonials. Each gets its own menu in the WordPress admin.
1. Members
You can store data related to your team members in the Members custom post type. You can either add members individually to any page or create an aggregator page for all members.
In the Member editor, you can change the member's name, slug, position, photo, social icons, and description. If you have a big organization with many members, you can also create separate Members categories.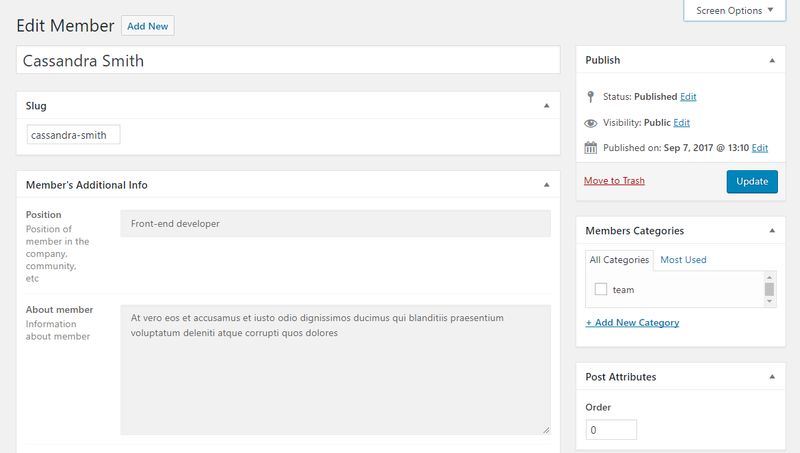 2. Portfolio
Adding a portfolio is crucial if you want to build a well-converting web presence for your business. The Portfolio custom post type allows you to comfortably add portfolio items one by one as if they were regular WordPress posts.
And, if you have a large portfolio you can also create separate portfolio categories such as Design, Photography, or Development.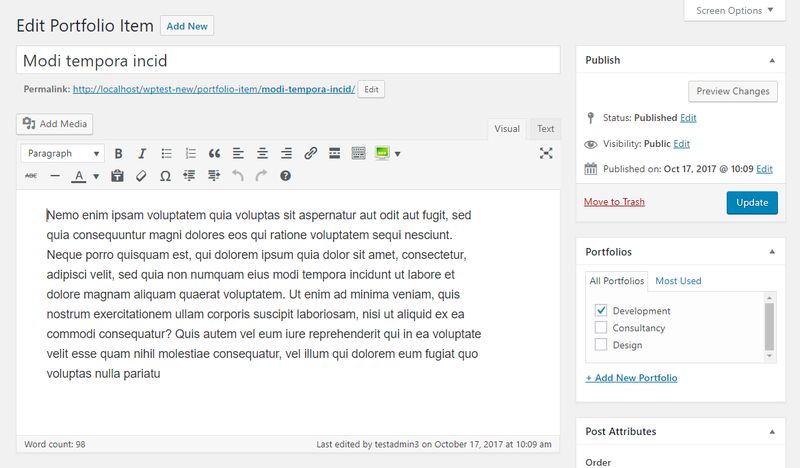 3. Services
The services you offer to your customers are probably the most important pieces of information on any business website. With the Services custom post type, Denko helps you add your services to your site in a professional way.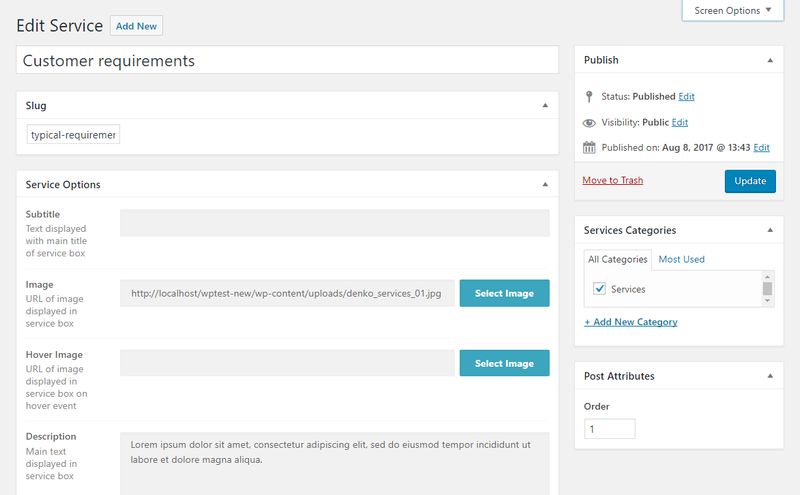 4. Testimonials
Finally, the Testimonials feature helps you persuade your customers about your u by displaying reviews of your previous clients. With the Testimonials custom post type, Denko also saves you from having to install a separate testimonials plugin on your site.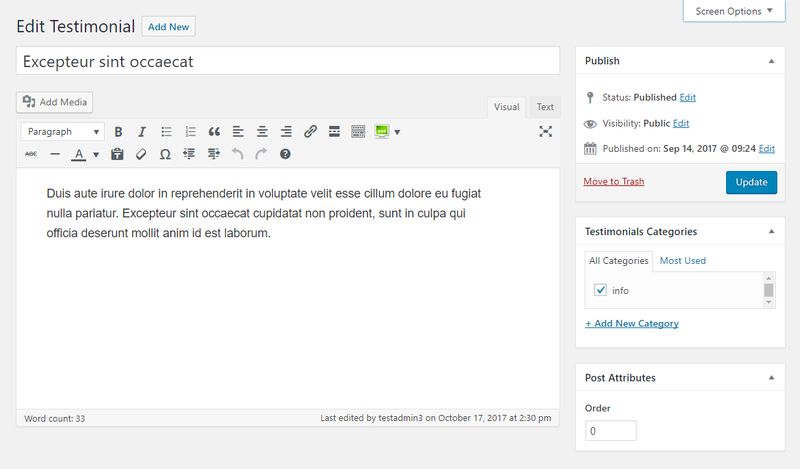 Shortcodes
Apart from sitewide elements such as custom post types and pre-built business pages, Denko also makes it possible to add inline elements to your content. After installing Denko, you can find an extra button in the WordPress editor that allows you to make use of a couple of shortcodes.
Denko's shortcodes allow you to place shortform content into your posts, such as buttons, lists, modals, notifications, and others.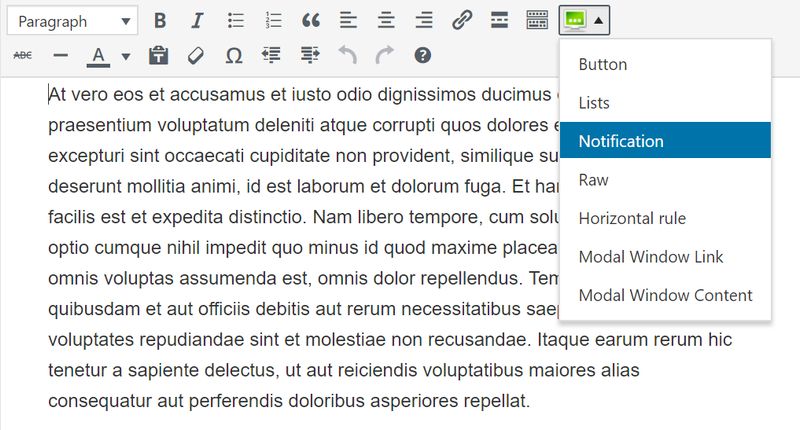 You can configure shortcode settings without any coding knowledge, as Denko provides you with a handy graphical user interface. When you choose a shortcode from the dropdown, a pop-up appears on the screen. Here, you can either configure the options manually or use the default options.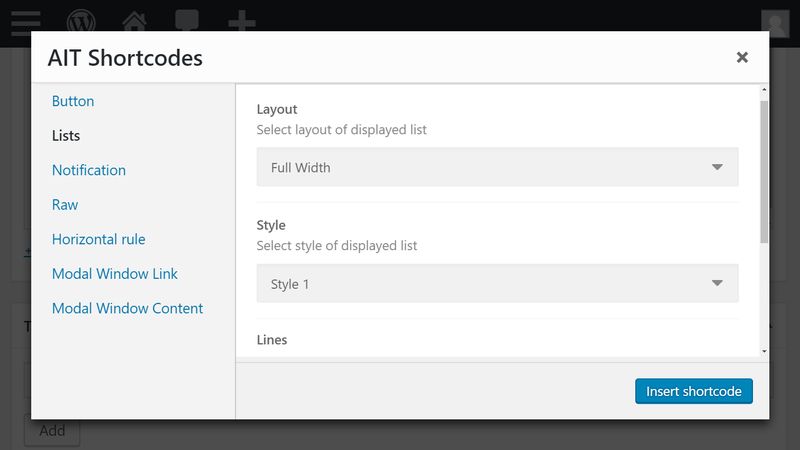 Built-in Plugins
Denko's functionality is made possible with custom plugins you can find on the Installed Plugins admin page in your WordPress dashboard. Denko adds four plugins to your site; they are installed at the same time you activate the theme.
Custom post types are powered by the AIT Elements Toolkit plugin, while the shortcode interface is run by the AIT Shortcodes plugin. These two plugins are premium plugins; they cost $59 and $25 respectively. However—as they come bundled with the Denko theme—you don't have to purchase them separately.
Denko also adds two free plugins to your site. AIT Updater is for automatic WordPress theme and plugin update and AIT SysInfo pulls system and hosting information that you can see in the aforementioned Sysinfo menu in your Theme Admin.
Download Denko
Denko has been created by AitThemes, a web development studio offering multilingual WordPress themes. The themes are translated into 26 different languages and target different business sectors such as transport & logistics, restaurants, hotels, medical professionals, and others. Denko is their newest theme designed for consultants, freelancers, and small and medium enterprises.
Denko is a premium theme, but it has a limited free version you can use for non-commercial purposes. And, if you want to build a professional-looking business site also consider the premium version that gives you access to the full set of features.