Designers and developers come from different backgrounds, walks of life and excel in different skillsets and capabilities. The niche, area of focus and country is usually one key factor that determines their remuneration.
In today's post, we are presenting an infographic, designed exclusively for Onextrapixel, which depicts some of the popular types of designers and developers with their yearly income and other interesting facts.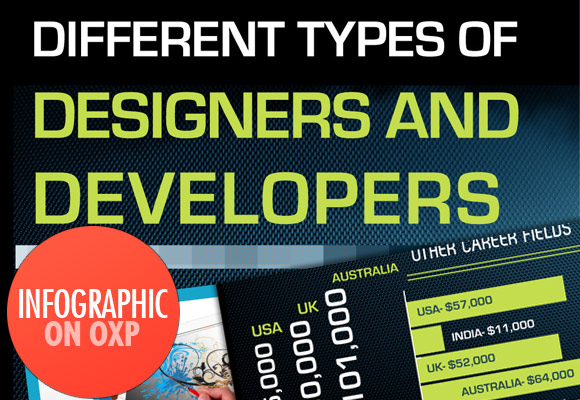 Infographic
This infographic serves generally as a guide on the demands and income expectations of different types of designers and developers along with other interesting facts that may help to influence individual decisions before entering each profession.

More Resources
Conclusion
The infographic is based on four main areas of the world: The US, The UK, India and Australia, and offers an insight into the earning potential of each type of designer and developer featured, along with the expected growth of each profession in the foreseeable future.
We hope that you will enjoy it.