A blog used to be just a place for the owner to rant or talk about life. Today, WordPress blogs are now the foundations of all kinds of websites. To enhance these websites, developers offer plugins for a wide range of features. Choosing the best plugins can be confusing with the vast amount available today.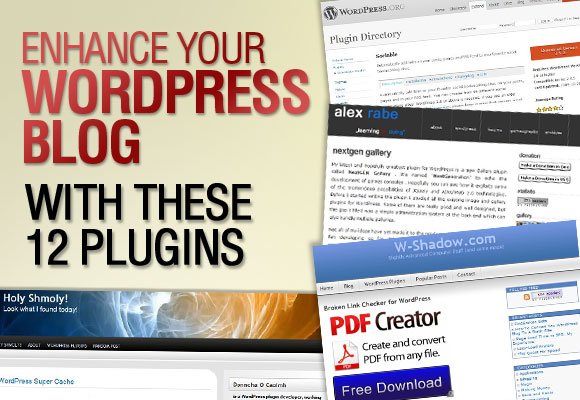 WordPress Plugins
So here are some recommendations that can provide you with reliable improvements:
Broken Link Checker
The best websites in the world will lose credibility if it has broken links, but it happens to the best of us. Videos or photos get deleted, pages are taken down, websites move to new servers. It is time consuming and difficult to check each link on a regular basis. This plug-in automatically checks links in posts, comments, pages and the blogroll. It notifies you about problems and allows you to edit all instances of the broken link from one place.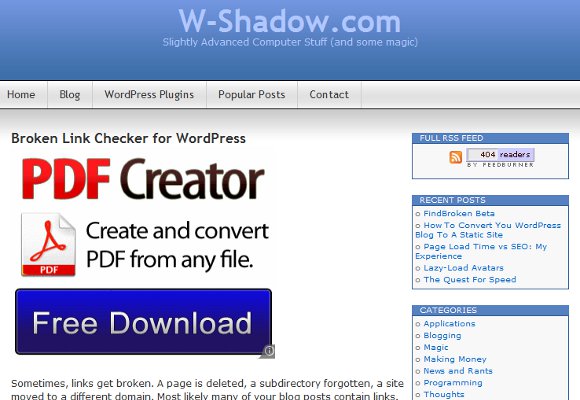 WP e-Commerce
It is becoming more and more common to use WordPress as the framework for a website that engages in sales. This plugin will make setting up your e-commerce website a cinch. It provides a variety of professional looking store front styles without the huge expense of hiring a designer. It allows you to import your products into Facebook Marketplace and Google Base. You can even accept payments online with Google Checkout or PayPal among others.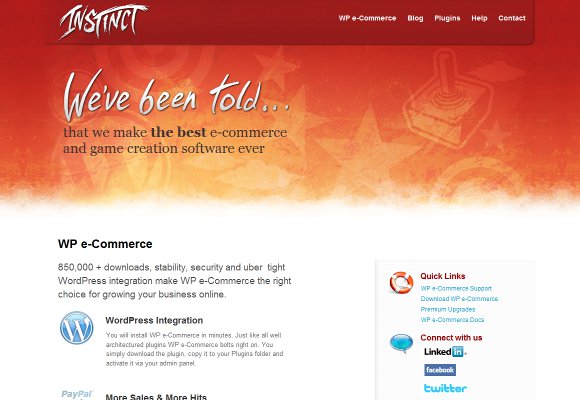 All In One SEO Pack
The importance of SEO practices is common knowledge. What isn't common knowledge is how to handle SEO on a WordPress blog format. Here's a package that will help you get things optimized for all the search engines. It can be set up to automatically rewrite your titles, tweak your descriptions and generate the proper keywords.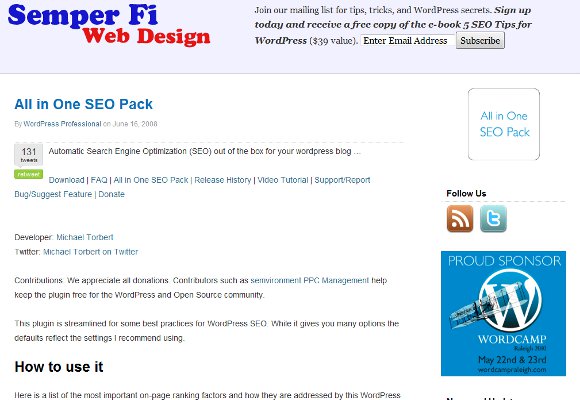 NextGen Gallery
If you need a way to organize your photos and show them off to the best advantage, NextGen is the best thing going. This application lets you set up slideshows, put rotating images in a sidebar or easily move pictures from one gallery to another.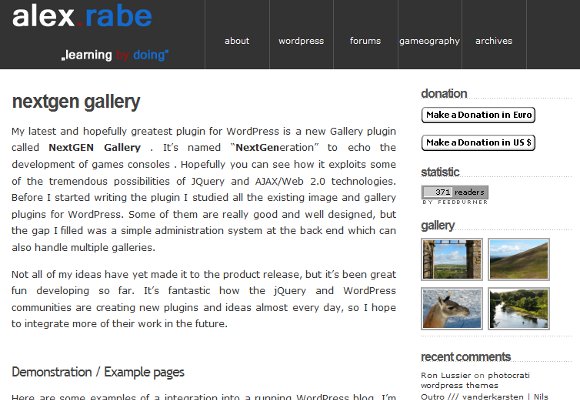 Sociable
With this plugin on your blog, your readers can easily share your posts on any social network they want from Facebook to Delicious, Yahoo Buzz, StumbleUpon and Windows Live among many others.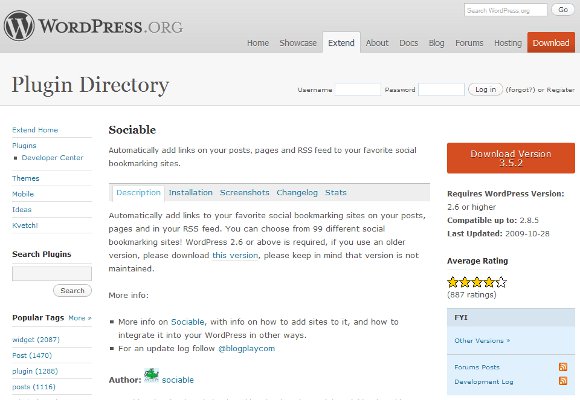 AddToAny
This is another social network application that allows your visitors to link you into their friends. The icons it provides lets them pick their favorite pages quickly and easily. It also connects with Google Analytics to let you analyze where your readers come from and which posts they find most appealing.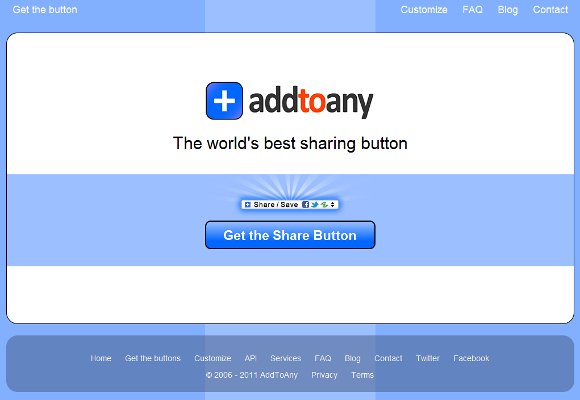 WP Security Scan
In this age of security consciousness, this little plugin provides you with the ability to find vulnerabilities on your WordPress website and suggests the best way to fix them. It provides a password generator, database security scanner and WordPress admin security.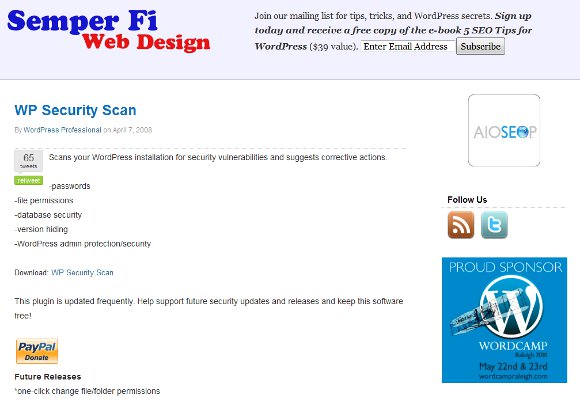 OpenID
OpenID allows users to authenticate themselves on your website without the need to create a new password. They simply log in using their own WordPress account identification.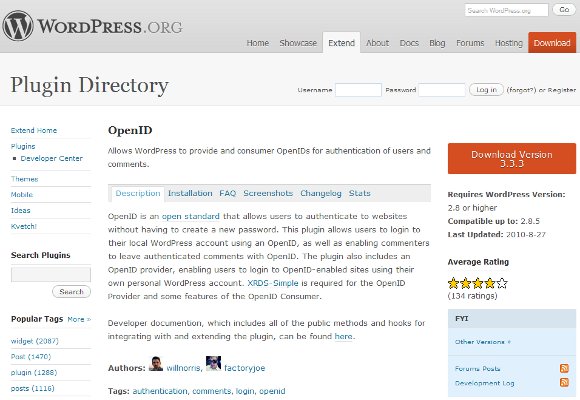 GD Star Rating
See what topics get the most comments from your users by setting up a customized rating system. This plugin has many features and allows a great deal of customization. There is also a subscription service available from the developer that gives premium tutorials, a forum and tips.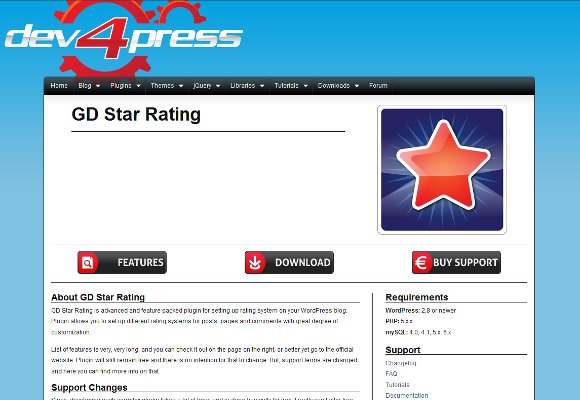 Super Cache
This plugin speeds up your page actions and lightens the load on your database server whenever you run into traffic jams on your website. It generates HTML files that can be served directly instead of individually processing each request with PHP scripts. If you are linked to Digg.com, Slashdot or other similar sites, this plug-in is a must.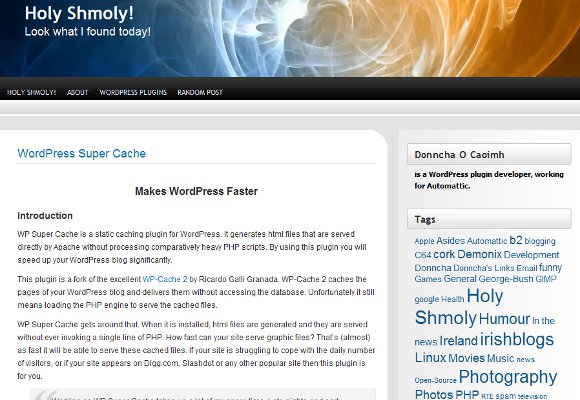 WP Widget Cache
This works along with Super Cache by caching the output of your blog widgets. If you get heavy traffic or are on a shared server, this plugin will greatly improve your speed.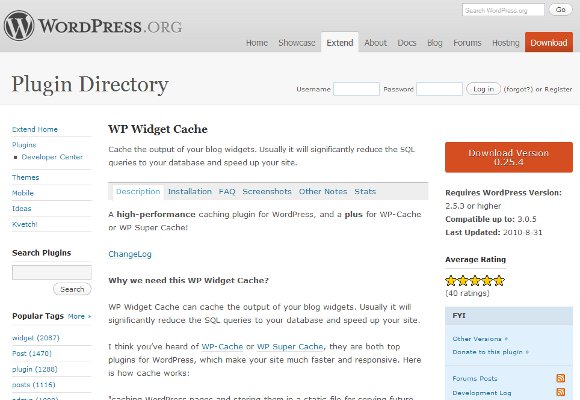 Ultimate GA
This plugin adds the Google Analytics codes to your website for you so that you can track the activities of your users while they are on your website without the hassle of copying the code to each page by hand. Figure out where your readers come from, how long they visit and what they read while they are there to better plan your next post.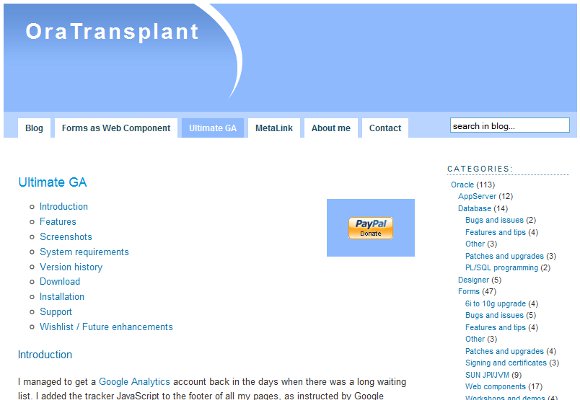 Conclusion
With so many WordPress plugins at your disposal, the ability to raise the bar of your website on your own is simpler than ever before. But always remember to read the ratings and reviews of each plugin to ensure that they are well developed because a poorly developed plugin can actually harm the performance of your website and in some cases even break it. But nevertheless, the plugins we recommend in this list can really take the functionality and performance of your site to another level.