Branding is a huge part of design. With our ever increasing attempts to have a dynamic and unique layout it's important that we put across the right image to our visitors. Some sites clearly give off a professional impression while others make us cringe, but it's that exercise of turning our visions into something that reinforces the public's perception of our services that is important. Essentially, your site's design will form a brand and it's our job to design in a way that reflects good perceptions.
The great thing about building brands is that we can cater these ideals toward our audiences needs. Perhaps you're building a website aimed at children in which case bold colors and plenty of fun and vibrant elements will be in order, other times you may be providing an entertainment site in which a clean distraction free interface will be on the line. Whatever technique you use to portray your site, you'll want to match the conventions of consumers with the type of image you want to reflect.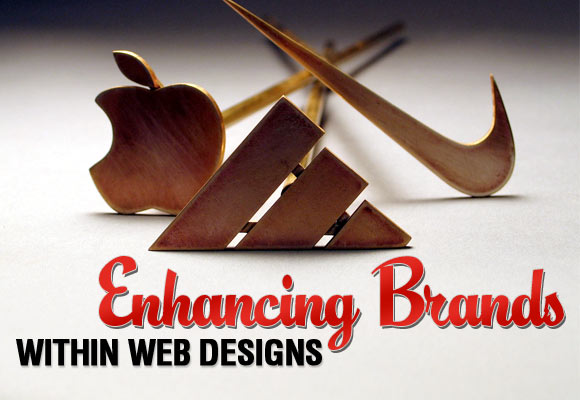 Image credit: mleak

The Pro in Professionalism
As designers, a large majority of our clients are likely to be of a profession in which the site being built needs to reflect a certain type of organisation such as a corporate look, a standard professional look or perhaps something a little more quirky – for the freelancer. Getting a site to look and emit a professional feel can be tougher than it appears, as what seems professional to one person may be rather bloated, boring or unconventional to someone else subjectivity is a big factor at work.
Joeylomanto
By highlighting the process and technical skills used, a knowledgeable feeling is emitted.

Doodlepad
This site uses its sketching ability to give off a personable and quirky but professional look.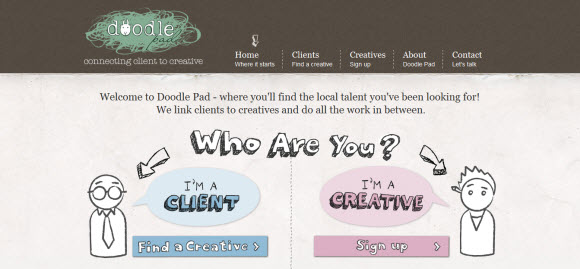 Newadventuresconf
Conferences aim to sell tickets and explain who's speaking (with few distractions).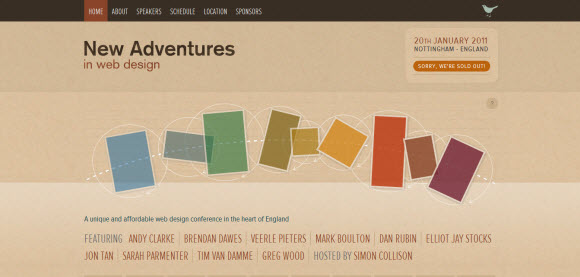 Aigaminnesota
Whitespace allows your site to focus attention to specific vocal points immediately.

Lamasamimatta
You may find that re-creating a physical experience will enhance a brand's perception.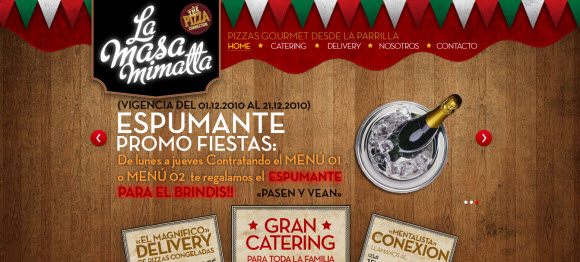 So how do we go about making our sites meet that vital expectation yet retain the uniqueness and independence that we hope for in order to distinguish ourselves from our competitors? It's simple. We need to examine how the components of our page come together and what part they play in the way our content is viewed. In some cases it'll be the colors we use, the content we write or the very layout we pick, in other circumstances it may just be "point making" exercises our sites undertake.
It's Not What You Said
Because content itself holds so much sway over our audience, while it may at first seem like a smart idea to simply pin all your professionalism on the site's visual portrayal it's critical to realise that so much of what we emit to our audience is through the very words we type. Relational to branding, the words we choose to use and the way we style those words on the page often give off a direct impression as to what kind of business you run or the people behind the site you're designing for.
Ngenworks
This site uses highlighted words and iconography to emphasise their business techniques.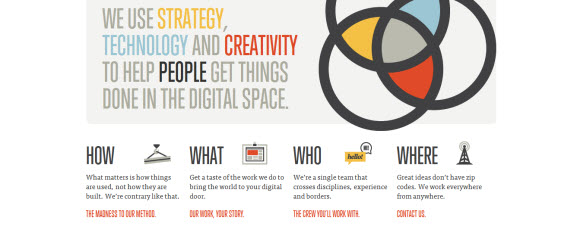 Denisechandler
This imposing message dominates the screen and helps people determine its existence.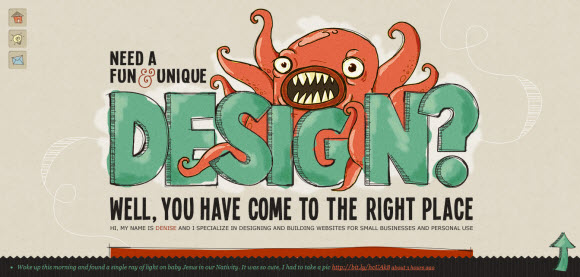 Jakeprzespo
The position and message within the navigation better portrays the individual's abilities.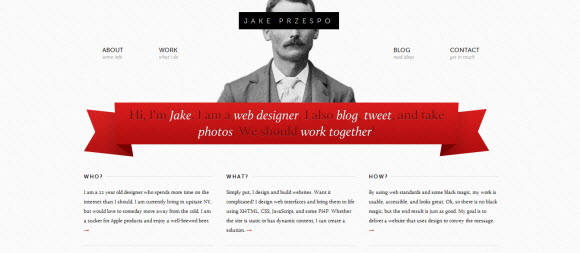 Quodis
With the assistance of visuals we can emphasise what's important to our business practice.

Skysguideservice
Images speak volumes and can be attractive in encouraging visits to a physical location.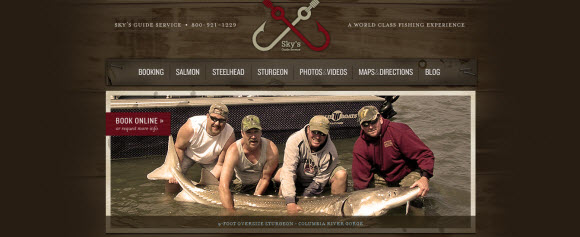 It's easy to see how poor spelling and grammar usage might put off readers and reflect negatively on your brand, but other things like the words we use influence visitors ("cool" and "ninja" are classic examples of word usage to encourage a younger audience, as are the use of bold visuals and large artistic typeface uses). For a more mature or traditional audience, you're more likely to follow conventions and retain a more refined stylistic approach than energizing a website with buzzwords!
Visual Recognition Points
Of course, while the text you type may reflect the site and audience and by association, your brand and its appeal, the visuals of a site will still play a critical role in brand awareness and the identity it holds. While every site has its own personality, these trends give off psychological impressions that people expect to find in the physical home. Apple's own site is a classic example of this using plenty of white, silver and black with lots of whitespace to match their products and clean ideology.
Hashrocket
Bold testimonials and a rich but simple color scheme give off a professional brand look.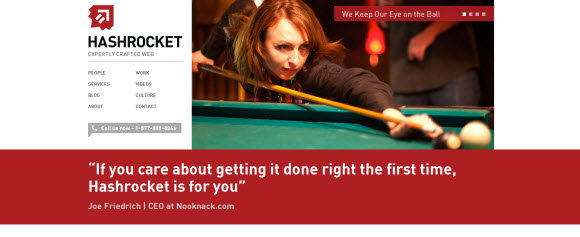 Wireframeplus
The use of calls to action and checkmarks identify key points of interest for viewers.
Barleysgville
Nothing says branding like vivid images and recognisable labels (like this site uses).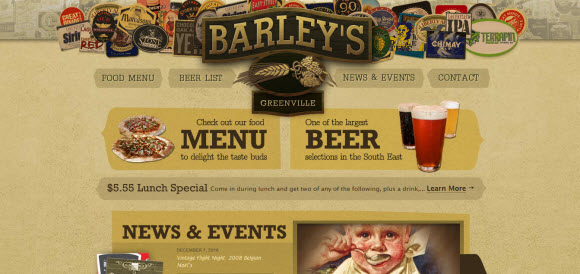 Jaxvineyards
Simplicity can be a powerful tool in branding as it gives off the impression of cleanliness.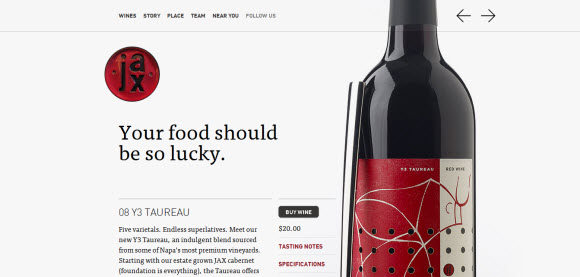 Kaleidoscopeapp
Application icons can be useful in reinforcing the recognition of a particular service.

Giving off the right feeling is only important if people can locate the aspects of the design they need at the time they require it. And this is where visual recognition points emphasise your branding and advertises and promotes your image by offering something easy to see and remember on the page. Calls to action or a logo with the identity of a site or the importance of something held within it are common examples of this in action and as such, you should always pick these vocal points with care.
Underrated Obviousness
Being professional of course doesn't mean that we should limit ourselves in every respect to fitting a certain profile. Just as there's different types of businesses and individuals there are different types of sites to match those personalities. As an example, portfolios are often a reflection of a designer's own personality, and while they could be rather bland by following common trends it's quite clear to see that personality in a site's message can simply exist from being interesting and experimental.
Thirdculturestudios
The background textures give off a natural, earthy and hand-crafted style of organisation.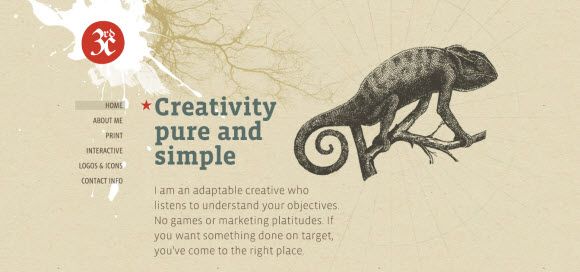 Sproutfund
The beautiful use of imagery helps portray both the cause and their intended message.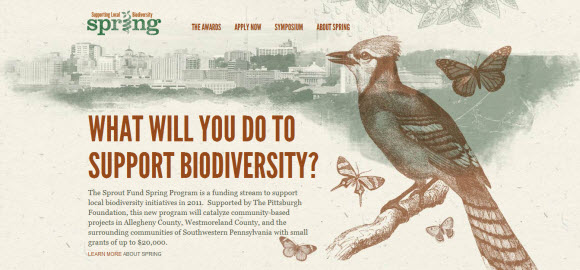 Ednacional
This welcomes you with a friendly message and dull color contrasts to boost visual focus.

Simplebits
Blogs are intended to be read, so giving the text the visual focus is a very smart plan.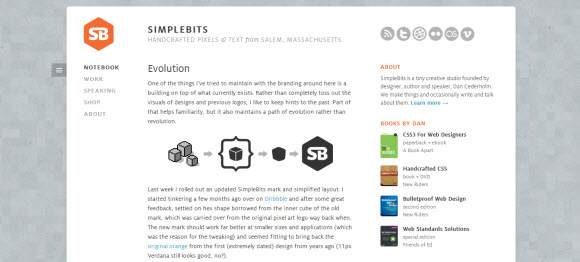 Advuli
Being unique and breaking visuals outside of the boxy feel can help shape your design.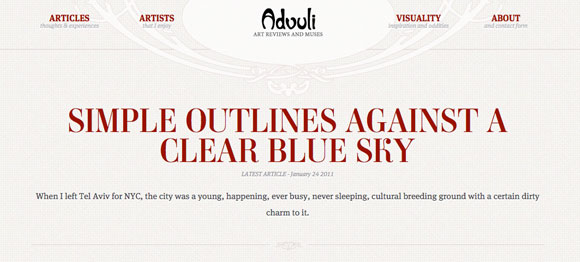 Being obvious in web design is not always the best plan and sometimes that understated bit of detail that can be uncovered through time can enhance the depth your brand's image reflects. While the important stuff should always remain visible it's worth considering how your layout and design can influence the perceptions of your label and how changes to your interface can make your site feel more in-line with the message you want to display and the professionalism you wish to exhibit.
The Brand Identity
A website's brand is made up of much more than the logo and every aspect of a site's design and its information architecture can play a role in how visitors will respond to the environment. Being able to recognise what works and what doesn't is half the battle but you shouldn't let it define you and how you build the site entirely. Some of the best brands have been cultivated simply by trialling out ideas and evolving based on consumer feedback rebranding shouldn't occur every week though.
Every page has a canvas and within that space you can pick what messages are visible and which sit in the background awaiting their turn. It's our job as the professionals to pick our identity, come up with a fitting concept and go with it matching our layout with our offerings. Being too subtle or too crazed with our message can put people off or confuse them so we need to have a good balance between the variables, and remember that our brand has its roots in every decision our sites make.
Questions
What impression do you think your site gives off? How have you wrapped your brand's identity into your website? What tips do you have for others trying to make their site look and feel more professional? Let us know your thoughts, opinions and ideas in the comments section of this article.