The more we rely on technologies – the more power hackers gain over us. It doesn't matter whether they focus on help or harm, these guys have the power to change the world on their own. They may remain elusive and stay in the shade, and many hackers choose such a life actually. But there are some really brilliant guys whose names we all know today, and whom we all admire, as their knowledge and skills are something really special to observe.
These hackers are those individuals who are deservedly called computer geniuses by average users. And they are indeed! That they are alive (or have lived) proves the fact, that no matter how smart you are – there will always be people who are smarter. Though not 100 percent foolproof, in order to create a secure system, you should first learn and understand how hacking works and the vulnerabilities that hackers use. Isn't it a perfect motivation for self-development? It's time to know all these bros by sight.

10 Infamous Hackers
Kevin David Mitnick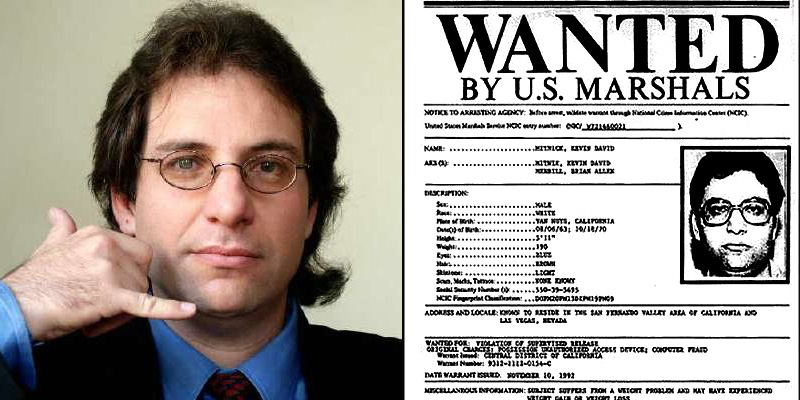 It all started when Kevin Mitnick suddenly decided that he wanted to use public transport for free.
He broke into the bus system of Los Angeles with the help of a fake travel document. Later, at the age of 12, he became a telephone fraudster: first, he just joked by routing the signal of a home phone to a payphone and listening to the owners of the home phone being asked to put 10 cents in if they wanted to start a conversation. Then Mitnick just started to make free calls anywhere he wanted. A few years later he was searched for all over the country for breaking into Digital Equipment Corporation network and stealing all their programs. It may have been his first notable break-in, but a little bit later this guy broke the networks of such phone giants as Nokia and Motorola.
The FBI caught him in 1995, after he broke the system of America's leading expert on computer security. Mitnick was sentenced to five years in prison, and when he came out, he started to work with computer systems protection and founded the company Defensive Thinking Inc., specializing in computer security. He is the author of several books about hackers as well.
Max Ray Butler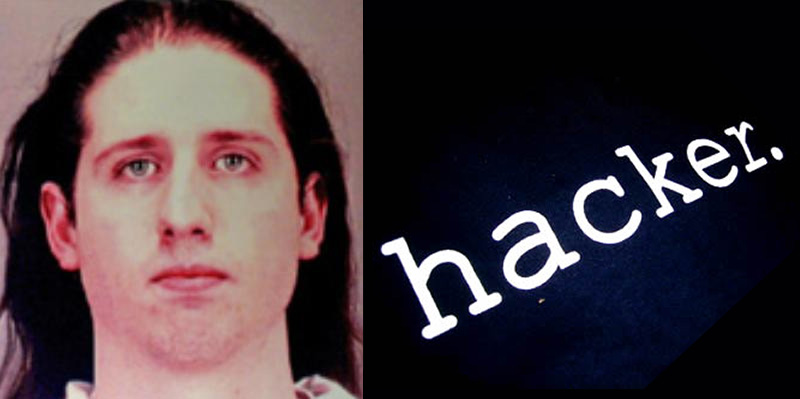 Butler is an internet specialist during the daytime, and the creator of worms at night. He created a worm that got into the system of the Air Force and NASA, Brookhaven Labs, IDSoftware and the Ministry of Defence. He was not sent to prison because he spent five years as an FBI informant.
Anyway, Butler was arrested later after he refused to use the web to catch his friend who was suspected of computer crimes. He was sentenced to 13 years in prison, which is the longest sentence ever given for hacking charges. He is due for release in 2019.
Adrian Lamo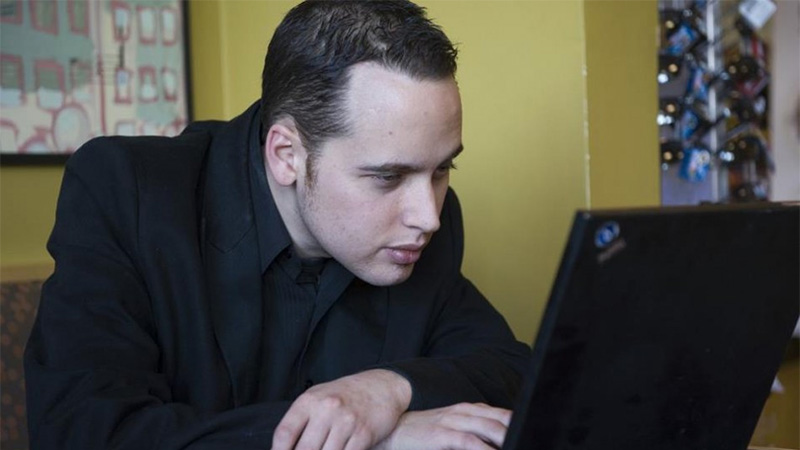 Yes, companies hire some hackers from time to time to test the weaknesses of their systems, but no one ever hired Adrian Lamo.
In 2002 and 2003, Lamo hacked the systems of several big companies just for pleasure, and he informed them about all the bugs in their security systems afterwords. Among all objects ever hacked by Lamo we see such giants as Microsoft, Yahoo, and the New York Times where he added his contact information to the experts database.
Known as "a homeless hacker", Adrian Lamo often worked in internet cafes or libraries. Many people believe that he was motivated by a thirst for glory. The invasion of the NY Times network attracted the attention of cybercrime opponents, and Lamo was sentenced to six months house arrest and two years disciplinary probation. Now he is known as a lecturer and journalist, as well as an independent security consultant, but he avoids any office work.
Ehud Tenenbaum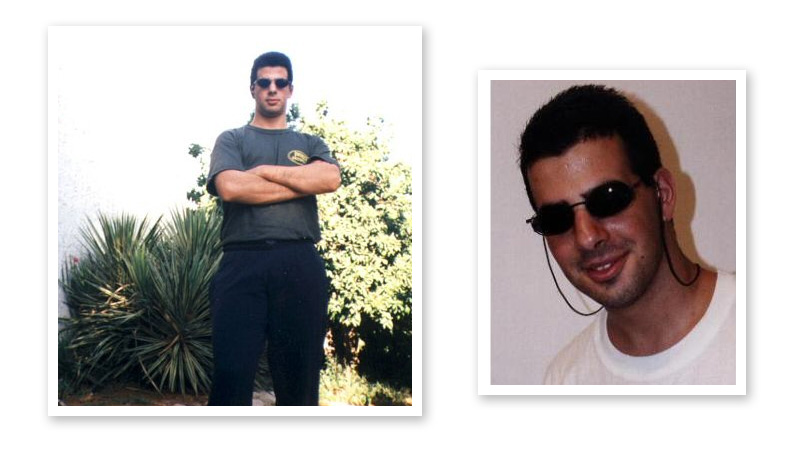 Tenenbaum is a hacker from Israel who gained full control over almost all defense agencies of the U.S. government. He hacked into NASA, the Pentagon and the Knesset, and convinced the government that all those attacks were from Iraq. When he was finally discovered, along with two young Californian hackers known as Mack and Stimpy, he received a one-year suspended sentence and two years' imprisonment with a suspended sentence.
Instead of being happy because of such a light punishment, Tenenbaum was arrested in Canada for credit card fraud, because of which he had to serve his sentence and pay a fine of $18,000.
Jonathan James (aka c0mrade)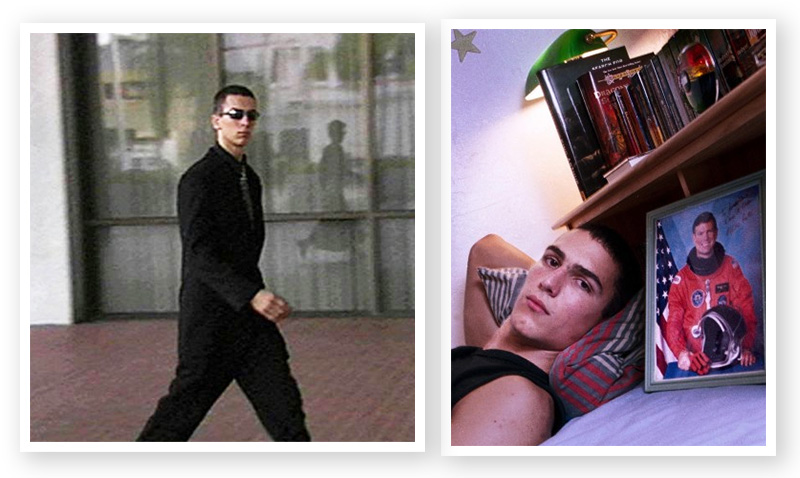 The list of computer systems that should be incredibly protected from all computer geniuses starts with the US Ministry of Defense. However, an American hacker, Jonathan James, was able to break it and get to their server. He was a 15-year-old guy at that time.
NASA will remember the 29th and 30th June, 1999, when James attacked their network. He was able see all documents and steal several files, including a source code for the international space station. Certainly, NASA launched a massive operation to catch the hacker, and James was caught very soon. The damage he caused was estimated at $1.7 million.
Jonathan James was not an adult at the time, and that is why he was sentenced to only six months in prison, and he was forced to make a commitment to stop using computers.
Unfortunately, James is no longer with us. He passed away on May 18, 2008 under mysterious circumstances. The official cause of death is suicide, but it is also rumored that this hacker was "removed" by some state structures.
Robert Tappan Morris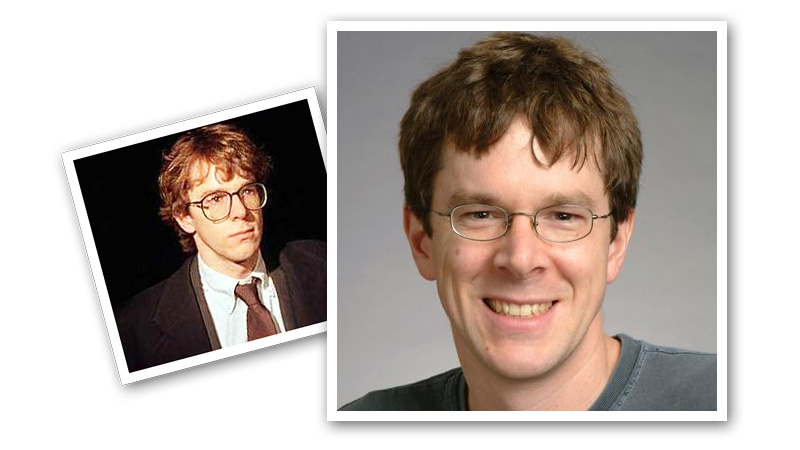 Even if you know nothing about computer viruses, you still may have heard about the so-called "worms." The first man to launch such a virus to the network was Robert Tappan Morris.
Morris created a "worm" and released it to the network on November 2, 1988, having paralyzed six thousand computers in the United States. Later, he claimed he just wanted to see how the internet had grown, and all those worms were the consequence of his failed experiment. However, the "worm" was something much more than just a test: it read /etc/passwd, trying to find the passwords for accounts. In the end, Morris was fined and sentenced to three years of disciplinary probation.
The Deceptive Duo
In 2002, the Deceptive Duo (a group of two people – 20-year-old Benjamin Stark and 18-year-old Robert Lyttle) carried out a series of break-ins to government networks, including the U.S. Navy, NASA, and the Department of Defense.
Like many other hackers, Stark and Lyttle claimed that they just wanted to point out vulnerabilities in security systems and help their country in such a way. Two hackers left messages in those systems and posted e-mail addresses of officials and secret government websites at known resources in an attempt to attract the government's attention. And they certainly did attract it.
In 2006, both hackers admitted their guilt. Stark was sentenced to two years disciplinary probation, and Little got three years. Both of them had to pay tens of thousands of dollars as compensation for damages.
Kevin Poulsen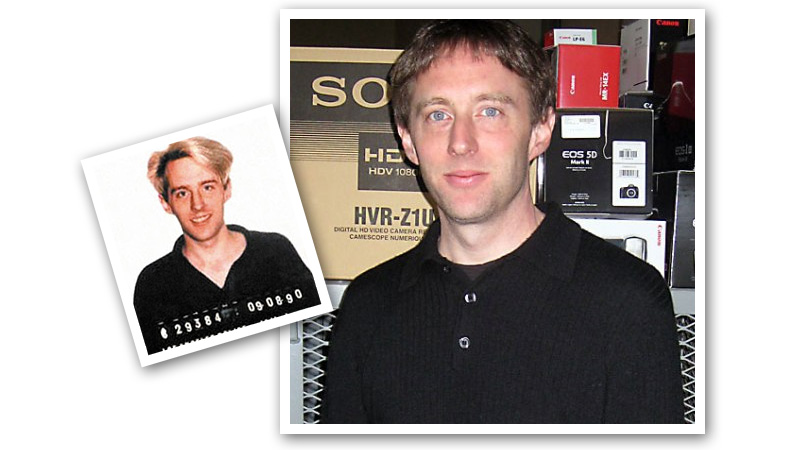 In the 1980s, when phone phreaking became very popular in certain circles, Poulsen pulled a clever trick on the Los Angeles radio station KIIS, faking a few phone calls, which allowed him to win the grand prize – a trip to Hawaii and a Porsche.
A little while later, he hacked into the FBI database and gained access to classified information on wiretapping, after which the FBI began to hunt for him. As a result, Poulsen was captured and sentenced to five years.
Now he holds the position of editor of Wired News newspaper.
John Draper
Draper can be deservedly called a grandfather of all hackers. Back in the early 1970s, he considered the "king" of phone bullies, as he made free calls. The internet was not yet common then, and just a few people had personal computers, so Draper worked with telephones.
The hacker found that a toy whistle from a box of corn flakes produced a sound similar to an electric signal access to the telephone network. So, he dialed an international number and whistled. The signal was the same as the whistle signal of a network, and the system reported that Draper put the phone down. Thus, the line was considered free, and all further actions of the caller were not recorded.
After several experiments, John had created a device called «Blue Box» along with his friends Steve Wozniak and Steve Jobs (these names sound familiar, don't they?), allowing the simulation of the sound of a telephone network and made free calls. Later, Draper wrote the first-ever text editor for IBM PC called «EasyWriter». He currently runs his own company in computer security.
Gary McKinnon (aka Solo)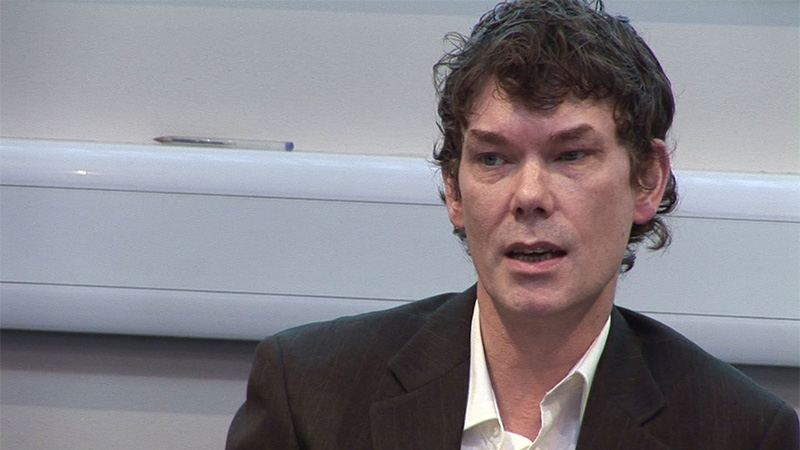 In 2002, McKinnon got into the computers of the Ministry of Defense, the Army, Navy, Air Force and NASA. Afterwards, he said he was looking for evidence of hidden information about UFOs, alternative energy sources, and other technologies potentially useful to society.
This is not a joke. McKinnon said that he had reason to believe that the U.S. government was hiding alien technology that could solve the global energy crisis. However, the self-taught hacker admits that he could have "accidentally" deleted a whole bunch of other files and damaged some of the hard drives, trying to cover his tracks. However, he still insists that nothing special happened.
Conclusion
These ten guys knew perfectly well what they did and what they did it for. You may love them or hate them, you may blame them or admire their knowledge and skills, but you should admit the fact they are real computer geniuses, and they are better than some computer specialists who work at big and world-famous data security companies probably, as they were able to hack into even those companies which were believed to be impossible to hack.
What's the point of this story? We're not telling you to give up everything and become computer hackers: on the contrary, you should follow your dream, do what you like most, improve your knowledge and skills in the field you admire, and you will definitely become one of the best.