E-commerce has become a vital part of many businesses today. Most consumers appreciate the ability to browse and buy what they want through online sites either on their mobile, computer or other devices.
The increasing popularity of online shopping and demands of consumers has lead to most websites offering e-commerce capabilities for their businesses and products. Whether you are creating a website or application, you will definitely need engaging and beautifully designed icons to complement the user experience and attractiveness.
Today, we are happy to give away a free set of 50 E-commerce shopping icons beautifully designed in flat and long tailed shadow style by Vecteezy, released exclusively for our readers.
About Vecteey
Vecteezy is a community of vector art! They provide a place for vector artists to create and exchange a variety of free vector graphics like Vector Icons, Vector Patterns, Vector Swirls, Flourishes and other cool stuff to enhance your designs and creativity.
Download Flat and Long Tailed Shadow Style E-Commerce Icons Set
Feel free to use this icons set for personal or commercial projects but please do not sell, modify, distribute or host them elsewhere whether online or offline.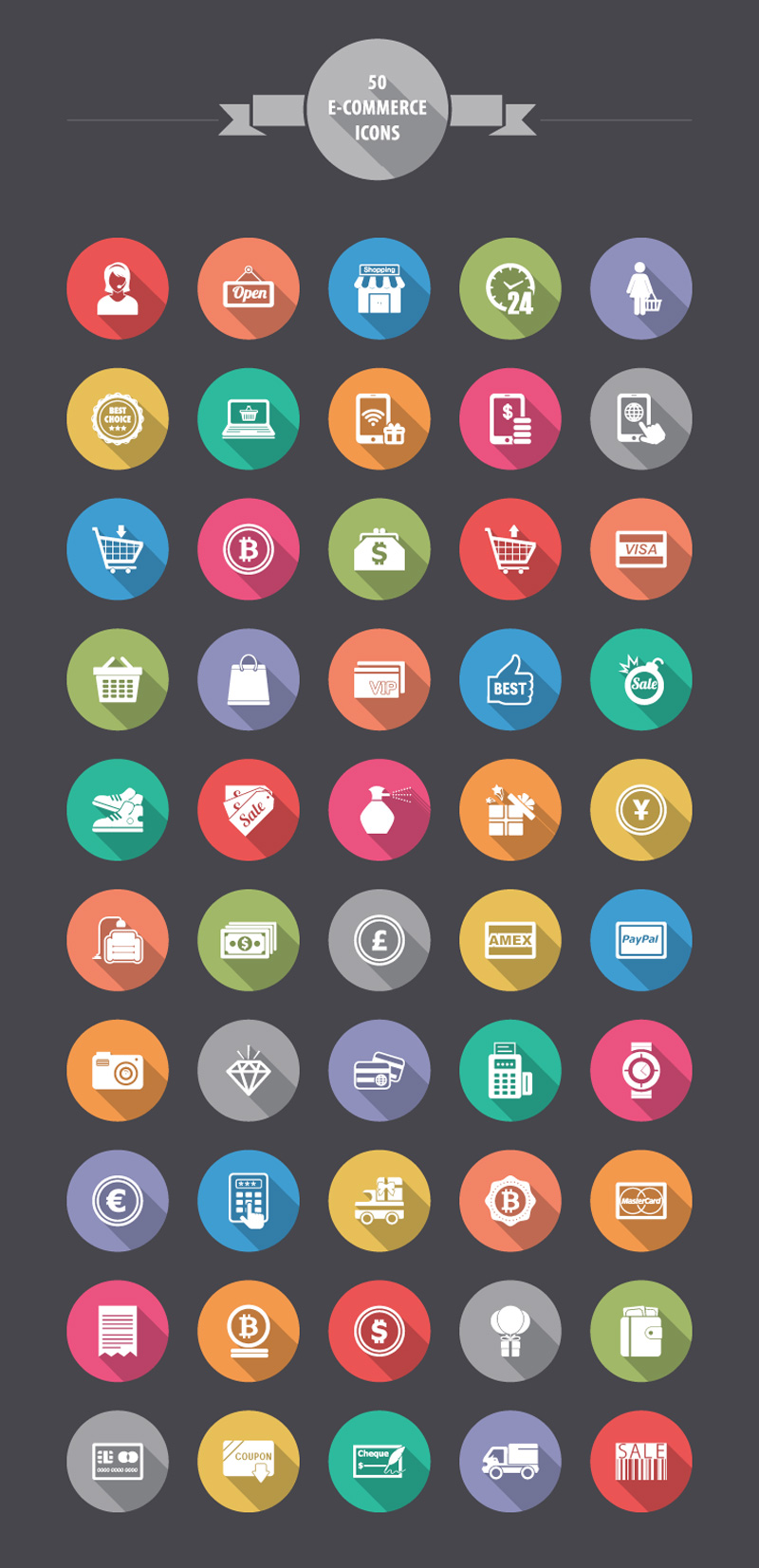 If you would like to share this freebie, please help us spread the word by linking back to this original release.
We offer our sincere thanks to Vecteezy for creating this E-commerce icons set and we really appreciate their efforts.
Our freebies are created especially for our readers at Onextrapixel and the design community. If you'd like to release any freebies on Onextrapixel, feel free to contact us and we will be more than happy to assist you.
[freebiesub download="http://cdn.onextrapixel.com/wp-content/uploads/2014/05/E-commerce-Shopping-Icon-Set.zip"]