We are eager to release a set of social icons for our esteemed readers. This release is a set of minimal design social media icons in black and white, which consist of the most popular social icons including Twitter, Facebook, Pinterest and more.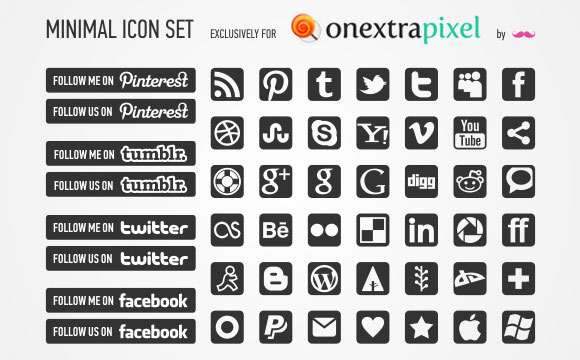 Helen Gizi, a wonderful and talented graphic designer who is also the creator of the Candy themed social media icons set on Onextrapixel, has created these icons exclusively for our readers.
About Helen Gizi
Helen is a graphic designer based in Greece. She runs a small blog providing free vector sets called Pink Moustache. You can also see her work on her website Vector Stories, a site that is dedicated to providing premium logo, icon or graphic design services. If you are in need of such services, Helen will be a great help.
Download This Free Icon Set Now!
These icons are free and we hope you like them as much as we do. Feel free to use them for personal or commercial projects. However, please bear in mind that these icons may not be sold, rented, sub-licensed, transferred, edited, altered, or otherwise. If you'd like to share this set of icons, help us spread the word by linking back to this original release.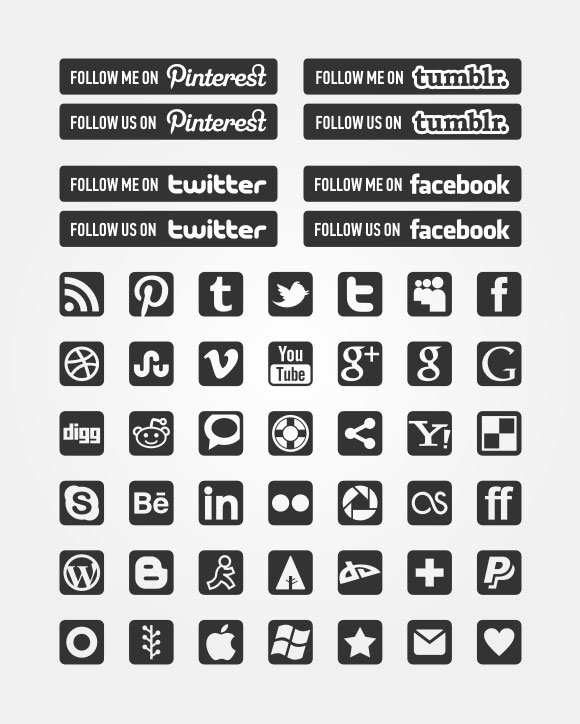 File Type: PNG
File Size: 74 kB
We offer our sincere thanks to Helen Gizi for creating this black and white minimal icon set and we really appreciate her efforts.
Our freebies are especially for our readers at Onextrapixel and the design community. If you'd like to release icons or any other freebies on Onextrapixel, feel free to contact us and we will be more than happy to assist you with that.
[freebiesub download="http://cdn.onextrapixel.com/wp-content/uploads/2012/02/Black-White-Minimal-Social-Icons-Pack.zip"]