We are delighted to release some more freebies: a few sets of icons, on Onextrapixel. There will be a series of icon sets and other freebies that will be released regularly on OXP.
Today's release is a set of popular social media icons consisting of Facebook, Twitter and RSS designed exclusively for Onextrapixel by Helen Gizi, a talented self-taught graphic designer. The custom social media icons have been created especially to bring a new look to the normal and traditional icons.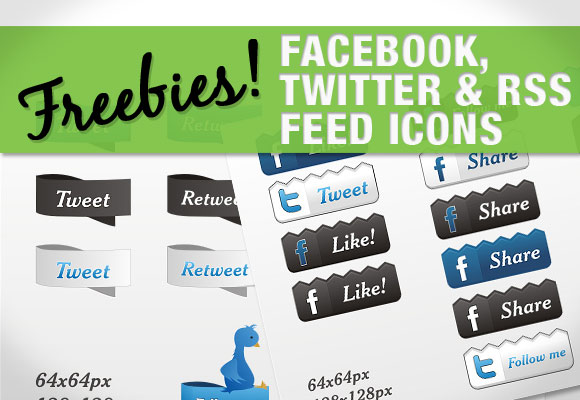 The set consist of the Facebook, Twitter and RSS Feed Icons and are available in two different sizes – 64 x 64px and 128 x 128px.
About the Creator – Helen Gizi
Helen is a self-taught graphic designer with over 8 years experience in the field. She runs a small blog providing free vector sets called pinkmoustache.net. Dealing mostly with print work and tight deadlines, she doesn't have much time for personal projects. She's quite comfortable working with both Adobe Illustrator and Corel Draw as she believes that these are just tools and nothing more. She does everything from scratch with a blank piece of paper and a pencil. Graphic design by Spanish designers is her major source of inspiration, and she dreams of living in Spain one day.
Recently she has also launched Vector Stories, a site that is dedicated to providing premium logo, icon or graphic design services. If you are in need of such services, Helen will be a great help.
Behind the Design
For the creation of these icons, Helen has decided to break from the traditional design of these social media icons and create something that is unique yet still retain the original feel. The icons are designed with the intention that they will be easier to use and integrate into any site. The set includes the Facebook, "Share" and "Like" icons, Twitter, "Follow me" icons and RSS feed icons. It took several hours of effort but she really enjoyed the process.
Download These Free Icon Sets Now!
These icons are free and we hope you like them as much as we do. Feel free to use them for personal or commercial projects. However, please bear in mind that these icons may not be sold, rented, sub-licensed, transferred, edited, altered, or otherwise. If you'd like to share this set of icons, help us spread the word by linking back to this original release.
Set 1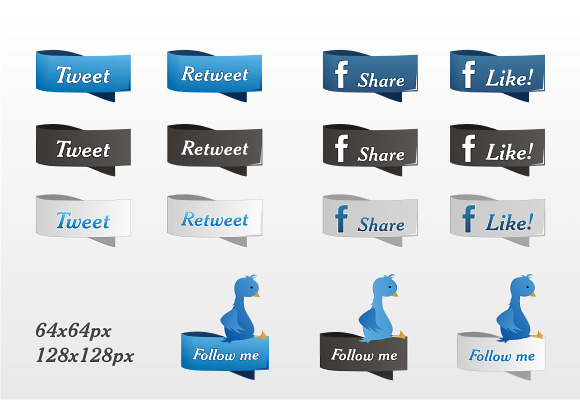 Set 2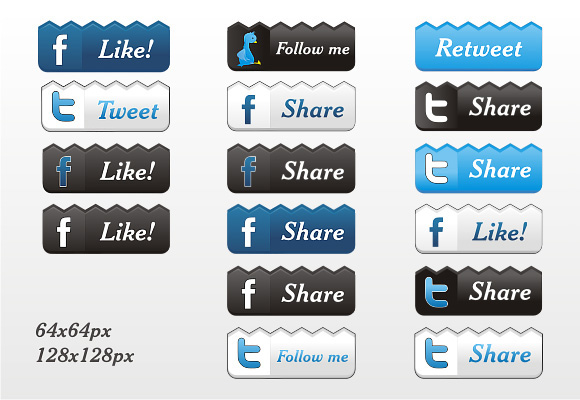 Set 3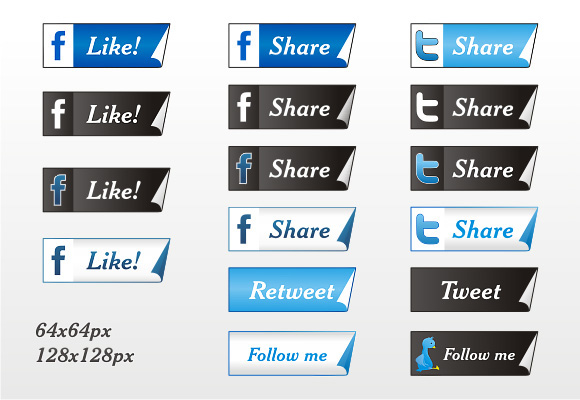 Set 4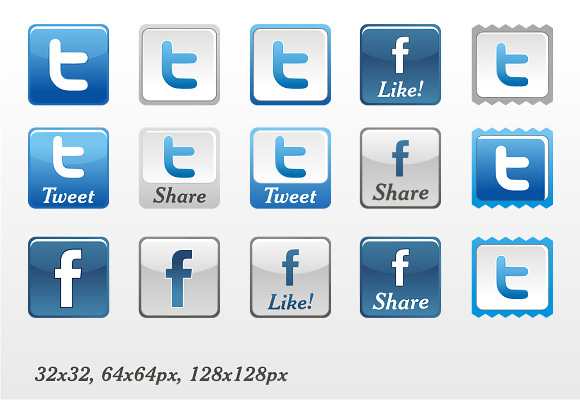 Set 5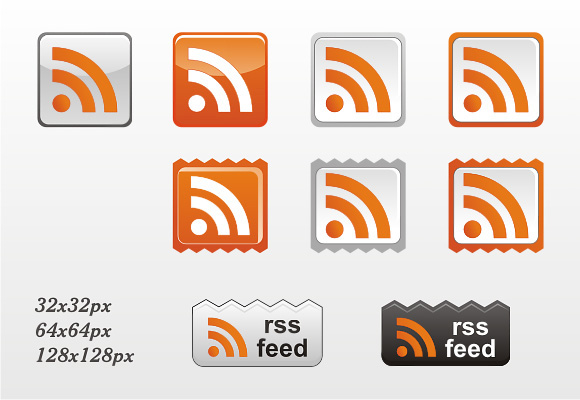 Set 6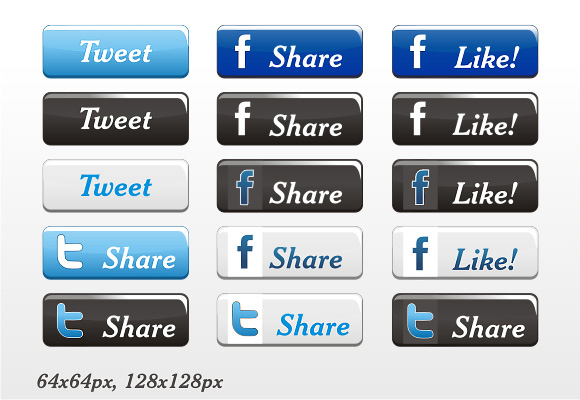 File Type: PNG
File Size: 913 kB
We offer our sincere thanks to Helen Gizi for creating these icon sets and really appreciate her efforts.
Our freebies are especially for our readers at Onextrapixel and the design community. If you'd like to release icons or any other freebies on Onextrapixel, feel free to contact us and we will be more than happy to assist you with that.
[freebiesub download="http://cdn.onextrapixel.com/wp-content/uploads/2010/08/facebook-twitter-rssfeed-icon.zip"]