Today Pictonic have released a set of free icons named "Pictonic Pancake" exclusively for Onextrapixel's reader. Pictonic is a premium icon font library with more than 2500 icons, including 318 free ones. You can pick any icon in the library to build into a unique font.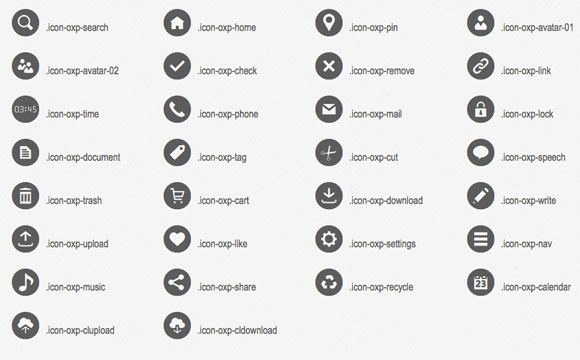 About Pictonic Pancake Icons Set
Pictonic Pancake is a free icon font set that includes common UI elements for web and app projects. As a font, these icons can be easily manipulated with CSS properties like colour, size and shadow. They are retina ready based on their vector nature. The font files include EOT, SVG, SVGZ, TTF and WOFF.
CSS, LESS and SCSS files are also included so you can drop it straight into a project. If you want to edit the icons, SVG files are also provided for all icons.
Check out the Pictonic usage page for instructions on how to use the icons in your projects.
Download This Icons Set Now!
Feel free to use this icons set for personal or commercial projects. However, they may not be sold, rented, sub-licensed, transferred, edited, altered, or otherwise. This icons set may not be offered for free download from websites other than Onextrapixel.com or appointed sites. If you would like to share this icons set, please help us spread the word by linking back to this original release.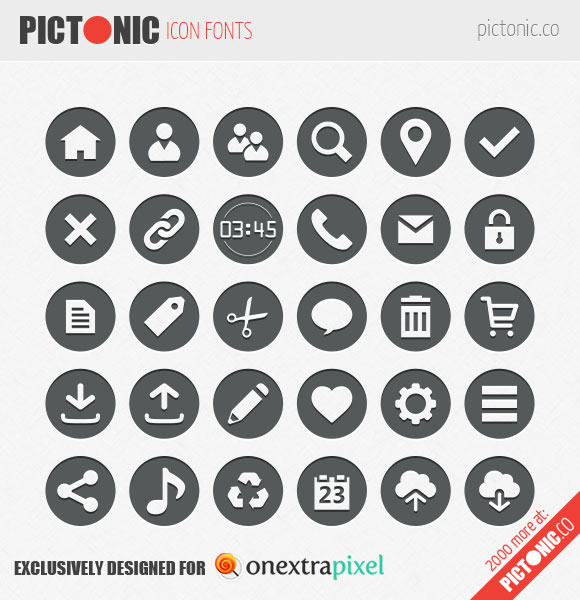 File Type: PNG
File Size: 1.9 MB
We offer our sincere thanks to the designers from Pictonic for creating this awesome icon set and we really appreciate their efforts. You can follow them on twitter @creativesloth.
Our freebies are created especially for our readers at Onextrapixel and the design community. If you'd like to release any freebies on Onextrapixel, feel free to contact us and we will be more than happy to assist you.
[freebiesub download="http://cdn.onextrapixel.com/wp-content/uploads/2012/11/pictonic-pancake-icons-set.zip"]