There are many different varieties of social media buttons and we will never get tired of seeing a new set. Today, we are happy to release a new set of social media buttons on Onextrapixel.
This release is a set of 13 social media buttons designed exclusively for our readers by Alexandre Naud. Get ready to get viral with these icons! This social media buttons set comes with both round and square edges. They includes popular social networks like Facebook, Pinterest, Twitter, Tumblr, Linkedin and more.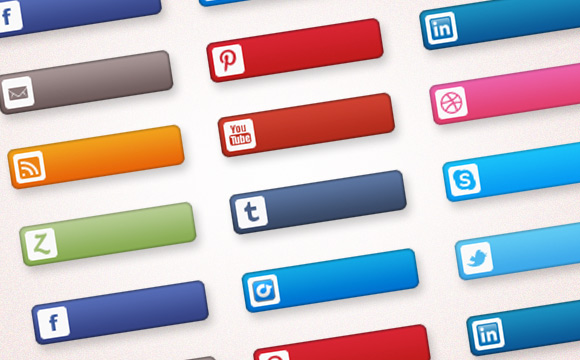 About Alexandre Naud
Alexandre Naud is a French freelance User Interface and Icon Designer located in France. He enjoys creating clean, simple, pixel-perfect and emotional designs for desktop and mobile. You can check out his recent work on Dribbble and follow him on Twitter.
Download This Social Media Buttons Set Now!
Feel free to use this social media buttons set for personal or commercial projects. However, they may not be sold, rented, sub-licensed, transferred, edited, altered, or otherwise. This social media buttons set may not be offered for free download from websites other than Onextrapixel.com. If you would like to share this social media buttons set, please help us spread the word by linking back to this original release.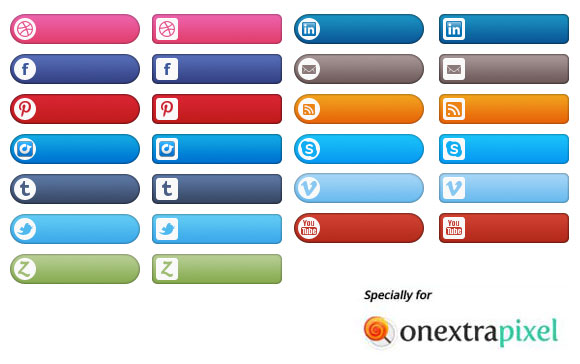 File Type: PNG
File Size: 553 kB
We offer our sincere thanks to the talented designer – Alexandre Naud for creating this awesome social media buttons set and we really appreciate his efforts.
Our freebies are created especially for our readers at Onextrapixel and the design community. If you'd like to release any freebies on Onextrapixel, feel free to contact us and we will be more than happy to assist you.
[freebiesub download="http://cdn.onextrapixel.com/wp-content/uploads/2012/10/social-media-buttons.zip"]