In the times when Shakespeare first started writing plays for the theater, his audience was not as sophisticated and tasteful as the audience of today. It was rather a mob of unruly, illiterate and impatient people who, after spending a long day of hard work, wanted quick and engaging entertainment. The playwrights before him used to face harsh reactions from the audience, and sometimes even an uprising because the plays were slow paced and boring and failed to catch the attention of the audience.
What made Shakespeare so famous among the unruliest of mobs was his tactic of grabbing the attention of the audience through short and attractive elements like chanting music, vivid costumes and catchy dialogues. Nowadays, innovations and technological advancements set us way apart from the old medieval people in terms of civilization and culture. However, perhaps due to these same advancements, we are still restless and impatient, in fact even more impatient than our medieval ancestors.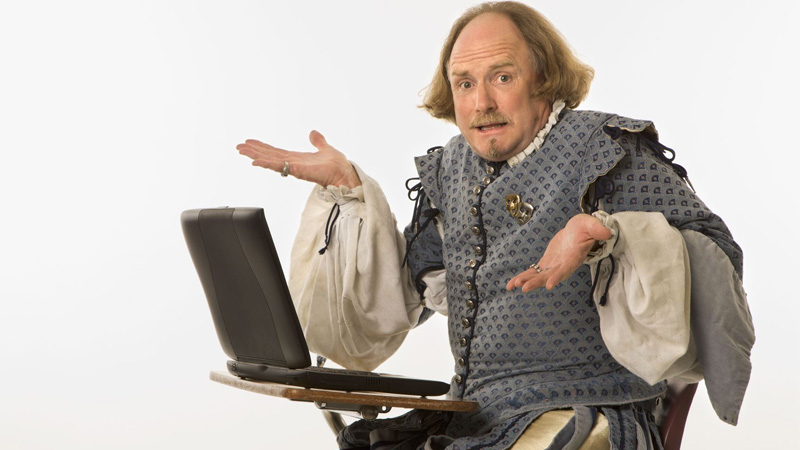 Focal Points Useful Tips
Like all other mediums, while designing a website this fact cannot be undermined that people have the attention span of a gold fish. People jump to and from websites and web pages within a fraction of a second and if your website fails to catch and retain a user's attention, then it's nothing but a waste of kilobytes.
In this case, I often suggest my fellow designers adopt Shakespeare's strategy of making small and vivid elements of attention, which I refer to as the 'focal points' in a web design.
A focal point is a prominent section on a website that is aimed to guide the user's attention to itself. The focal point is the eye-catching centerpiece of the page as it stands out and is distinct from other components of the web design.
Focal points can have a magical effect on the website visitor by catching his eye and maintaining a certain level of attention till the message is conducted. Establishing focal points on your website, however, is a relatively difficult task. However, by dint of the following few tips, I have tried to make this task easier for my fellow web designers.
Placement
Like the real estate business, the most important thing for a focal point on a website is its location. Despite having proper focal points, some websites cut a sorry figure when they fail in their placement. It is obvious that a focal point needs to be placed on the most prominent (or frequently looked at places) and there are certain ways of knowing the right placement of focal points. First is a designer's own instincts through which he can put the focal point where he thinks that the visitor will notice it the most.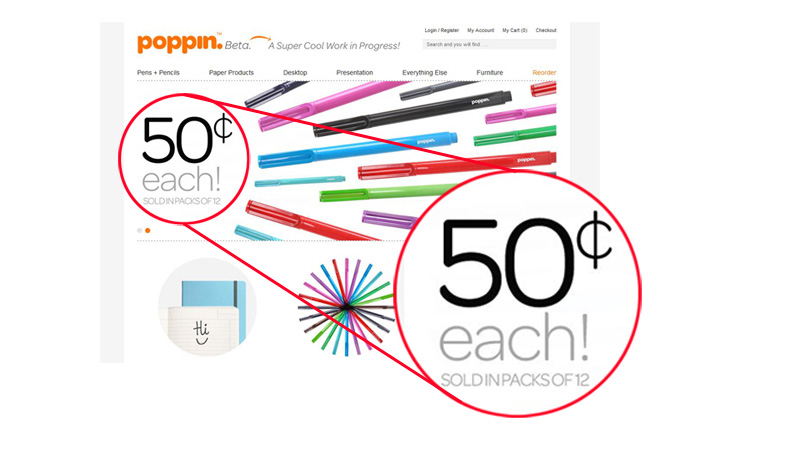 However, not many designers have such sharp instincts, therefore there are other more concrete ways to do it, i.e. usability testing. Before launching a website, if the designer puts some effort into testing its usability via a group of common users, he will surely know on the basis of the participants' observation as to where a user usually casts his eyes the most.
Although heat signals are another way of knowing the most looked-at points of your website, that is a less guaranteed procedure and so usability testing can give you the most concrete results as to where to place the focal points of your website.
Frequency
After placement the next big question arises as to how many focal points should one website have. A few years ago, if you would have asked this question of a web design practitioner, the answer would most probably be: one. This may have been a good choice in the times of specific length of a web page. However, as the infinite scroll has been introduced to the market, the idea of one focal point sounds absurd. Also, on certain websites, the focal point is required to be displayed on every subsequent page, like in the case of an online apparel store, the message about new arrivals or a 50% sale is something that should be displayed on all sub-pages of the website.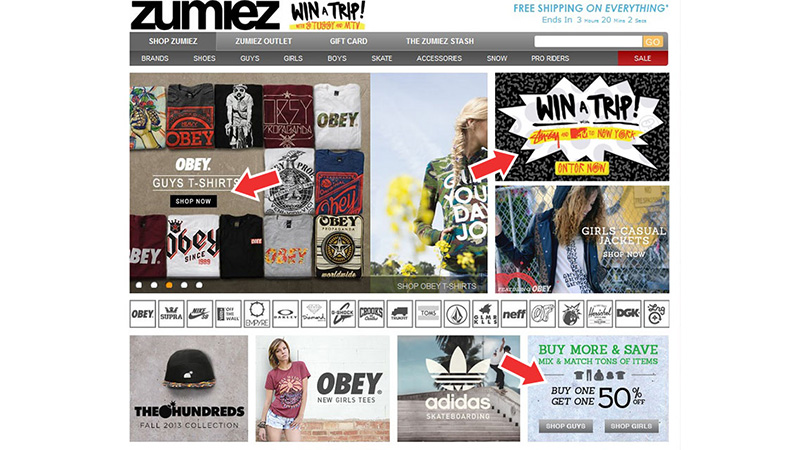 Although the number of focal points highly depends upon the content and type of website, for instance, on certain websites one large image or one gigantic text written on the forehead of the website fulfills the purpose. Nevertheless, I would suggest at least three focal points on a web page to put your message across effectively. Sometimes more than one focal point is important as one complements the other i.e. when a big image is placed to give the visual impact and a large text works as its description.
Elements
After knowing where and how many times to put a focal point, let's discuss the different elements through which we can add focal points to a website.
Text and Typography
Text and typography are one great way to grab the attention of visitors on your website; however, it requires you to have sharp creative instincts to do so.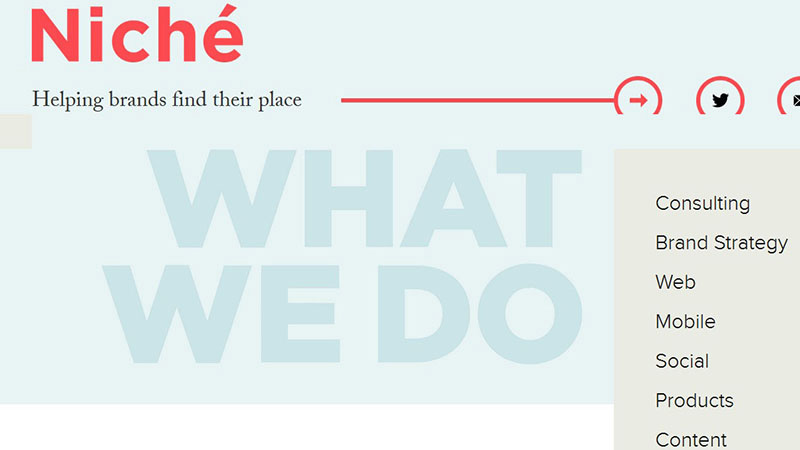 Choosing the right typography or font, playing with colors, size and spacing of the text to differentiate focal point text with the regular text of the website needs to be paid heed to.
Graphics, Images and Illustrations
As pictures are worth a thousand words, graphics, illustrations and images are a great way to convey your message without having to add much description. Similarly, call-to-action buttons and flashers can also be a major graphical element to gain a user's focus on a specific point.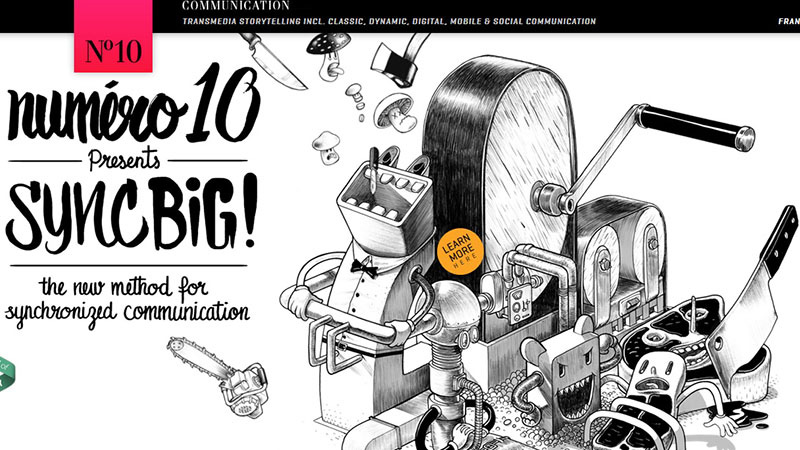 You can also use illustrations and icons to describe your website's main theme and add images and photos to give it a humanistic touch. This often helps to stamp your message in the user's mind for a long time.
White Space
Minimalism is a growing trend in web design and can be a good way to add focal points in your website. A simple white space or blank space can help you a lot in grabbing attention, instead of hovering over different vivid graphical elements, white space acts as a buffer and the user's eye automatically bounces back to the point where you want it to be. Apple has been one of the biggest and most successful users of white space as an element of focal point. White spacing means fewer distractions and less distractions means greater focus on a certain point.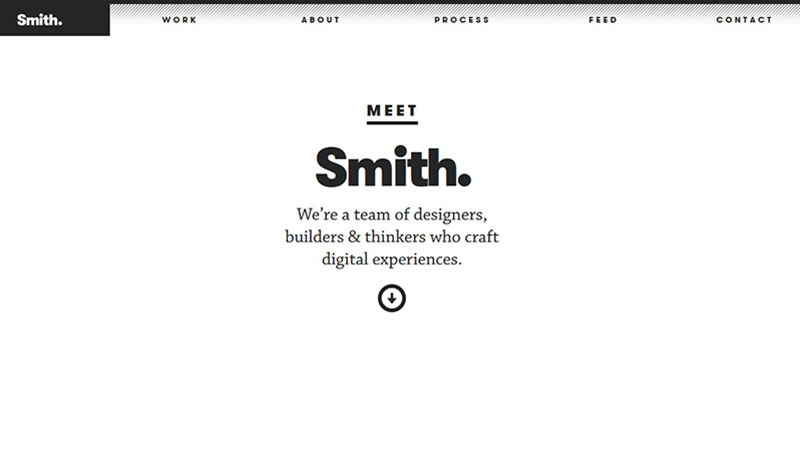 Showcase of Websites with Perfect Use of Focal Points
After going through the tips regarding usage of focal points in your website, here is a small showcase of some websites that have cleverly integrated different types of focal points in order to create the attraction factor for users. In this showcase you will see various forms of focal points ranging from white space or negative space use, graphics, illustrations, typography to composition and color usage. This list contains some of the best and most cleverly created websites on the internet and many of them have been awarded and well recognized by different design organizations.
Koa Water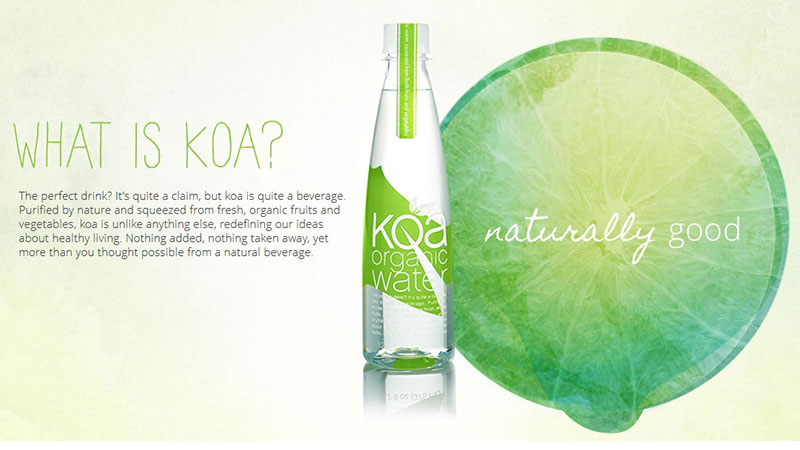 iPolecat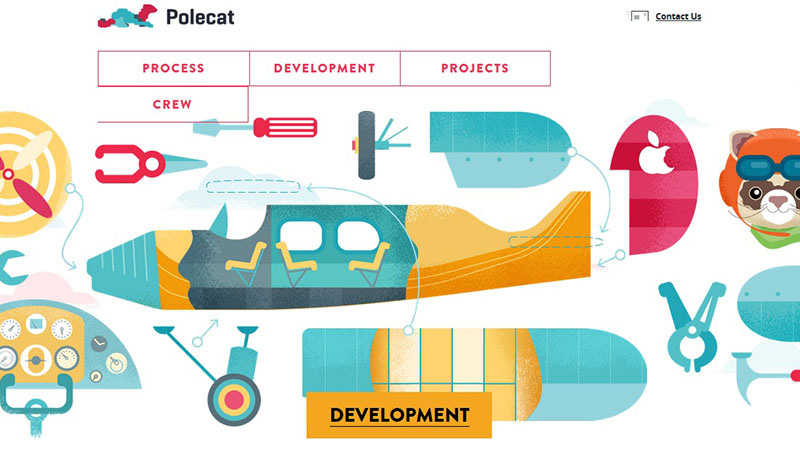 Ride Four Ever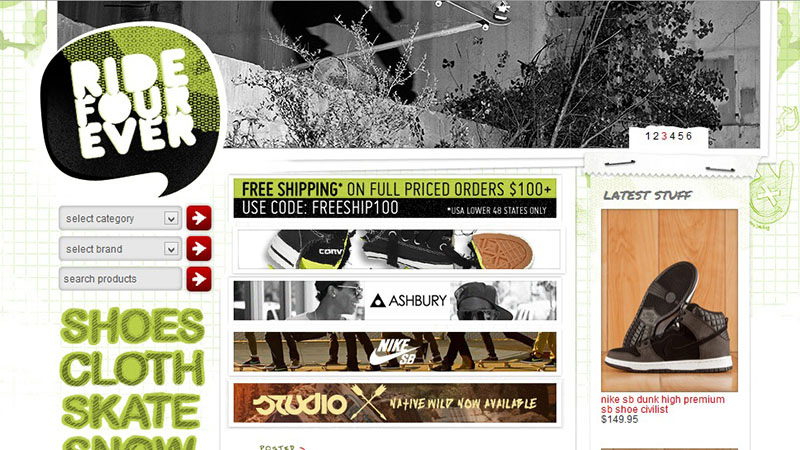 Wrist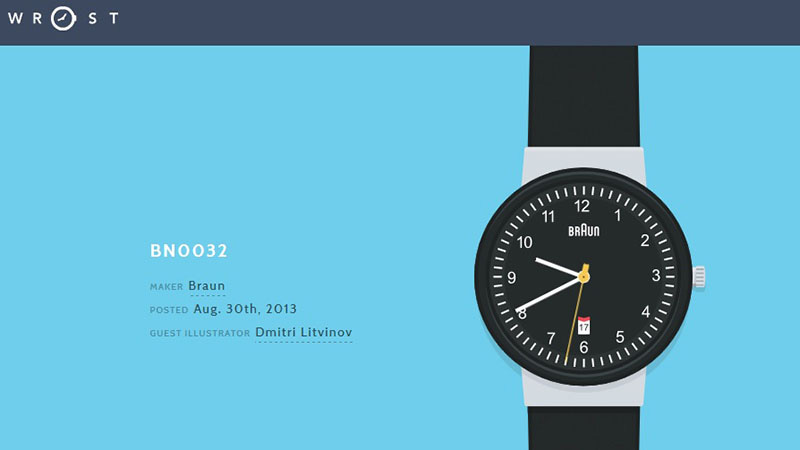 Grind Spaces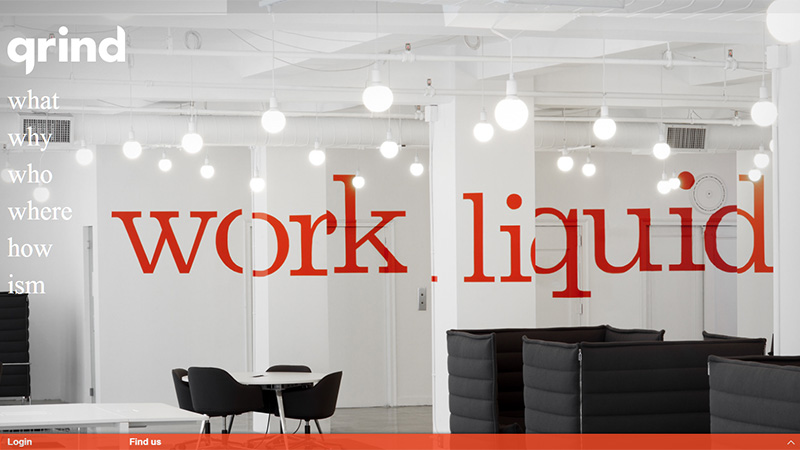 The Pete Design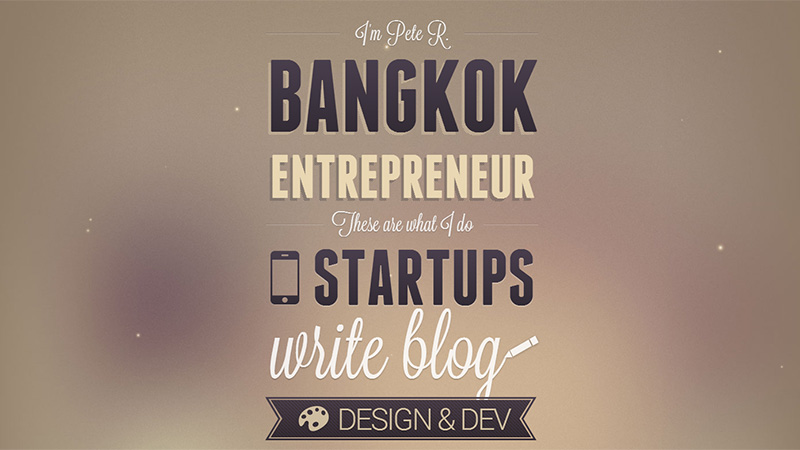 Mosne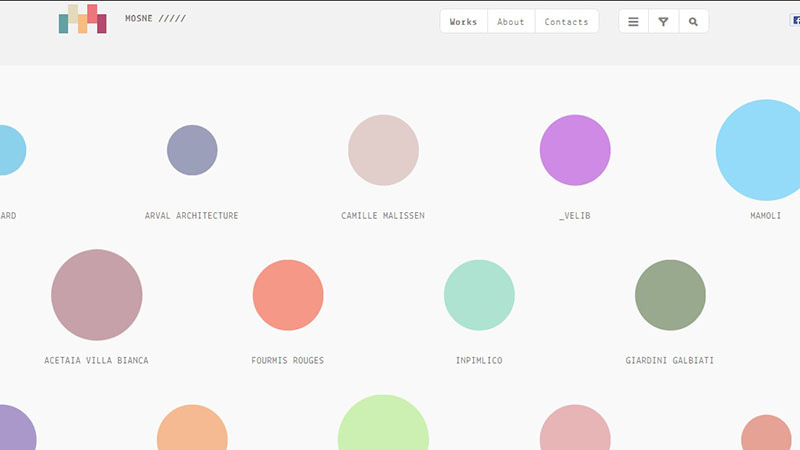 Jeremy Levine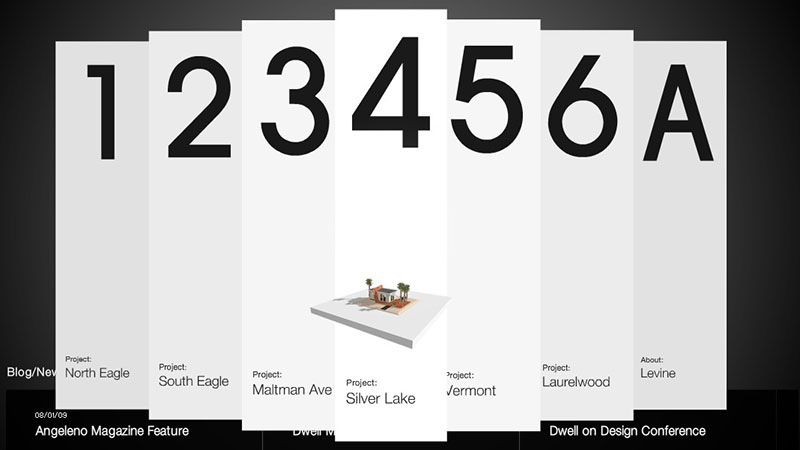 Caramel Budgie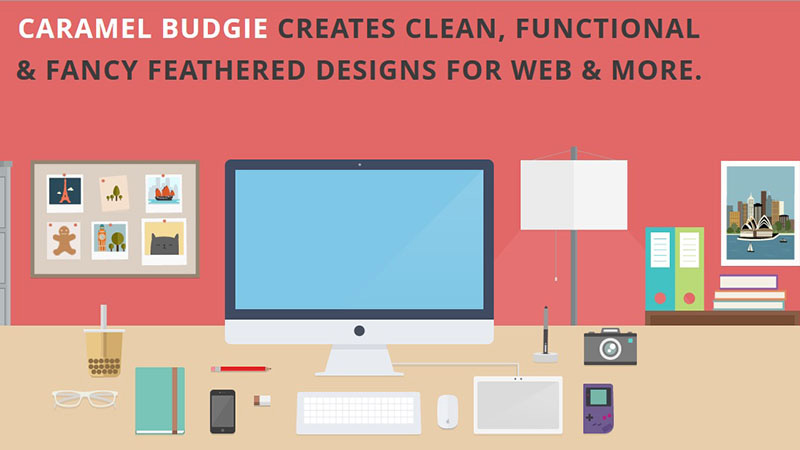 FK Agency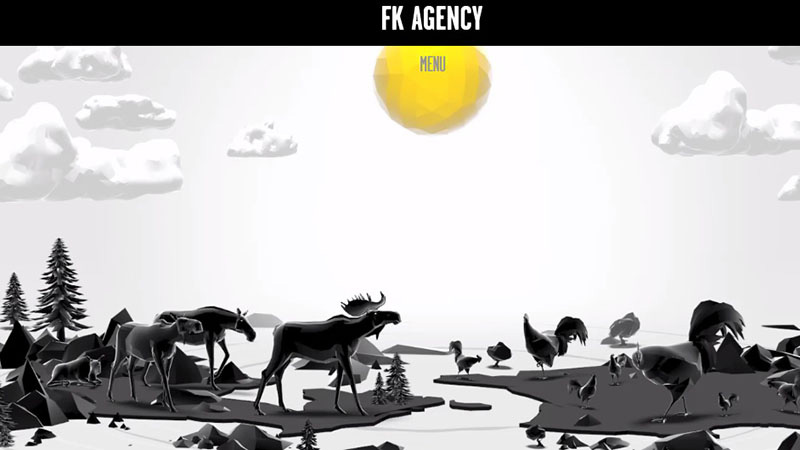 The Wrap Up
Establishing focal points is a special gimmickry of web designers to convey a message to the users before they get bored and jump off to another website. However, like all magic tricks, this one also needs perfection and expertise.
I hope the above tips and examples will help you ace the art of establishing focal points successfully in your next web design endeavor.