The mistake a lot of freelancers make when trying to expand their business is to focus on the acquisition of new clients. But (you're probably wondering) isn't that how you increase sales? Sure, it's one avenue – and an important one – but you can't do it at the expense of your current clients. Did you know that it can cost 5 to 10 times as much to find a new client as it does to keep an existing one?
That's why relationship building should be at the heart of any freelancers' marketing strategy. You want to find the right clients – and then continue to do business with them over the long-term. By keeping your current clients happy, you'll also benefit from their referrals, and you'll find it easier to land new clients by leveraging their testimonials and recommendations.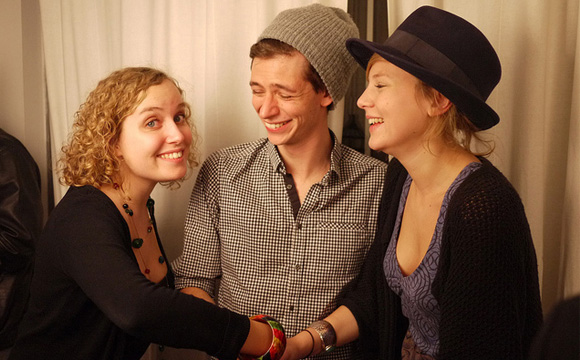 How Freelancers Can Maintain and Grow their Client Relationships
So how do you turn one-time jobs into ongoing business relationships? Here are 5 keys to do just that.
1. Learn your Clients' Motivations
If I asked you why a client hired you, it's likely your initial response would be they wanted to redesign their website or they needed a logo for a new product. But why did they really hire you? After all, they could have kept their website as it was, or released the product without a logo.
A new trend in business is the application of intrinsic motivation to marketing. Companies use their understanding of a consumer's intrinsic motivations in order to predict their behavior – a very valuable tool, as you might imagine. Psychologist Steven Reiss started by identifying universal motives that drive all human beings – so why don't you do the same for your business?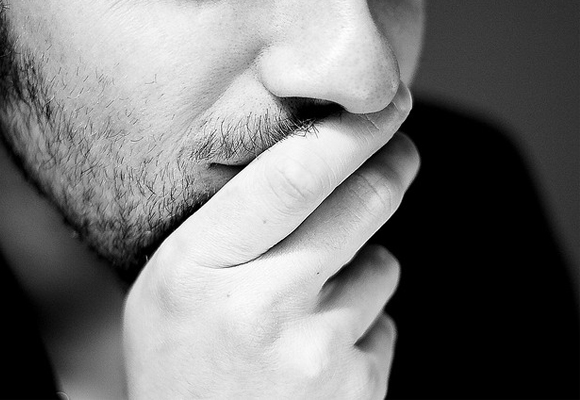 Image credit: Flickr
Take the time to get an even more in-depth understanding of why your client is pursuing a particular project. You may find that the reasons aren't what you'd expect, but knowing why can help you to better meet their expectations – and also upsell them other services!
For example, you'll use different strategies with clients who are growing and looking to continue that growth than you would with clients who are concerned about their bottom line due to a competitor entering the marketplace.
2. Empower your Clients
When assessing your clients' motivations for seeking your services, you will find – without fail – that they are seeking solutions to problems. The good part for you is that they believe that you have the expertise to give them an answer that will help their business. So give it to them!
Don't be afraid to educate your clients about the services you offer, particularly if they could be taking advantage of something that will save them time or money in the future.
For example, a client may not fully understand what a content management service is when you suggest it. If it comes at a higher price point, he or she might even reject it outright. After all, they just want a website – not a blog. But you know better. They want to make frequent updates in the future, and by building a site in a CMS, they will be able to implement these changes in a quicker, cheaper manner.
In situations like these, it can be tempting to just go along with the client. After all, if the company sticks with an HTML site and doesn't have the skills in-house to handle updates, that will likely turn into more business for you down the road.
But the truth is that empowering your clients to make the better decisions about your services and products may benefit you more in the long run. You'll have happier clients who are more than enthusiastic to recommend your services to others. (According to WOMMA, 54% of purchasing decisions are driven by word-of-mouth.)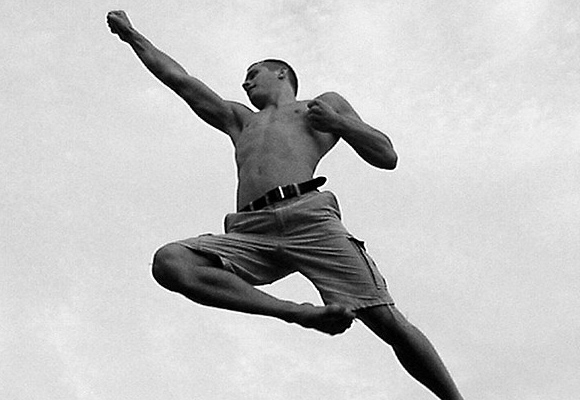 Image credit: Flickr
And if you're helping your client to be more efficient, you're also fostering their business's growth – which can only mean good things for you down the line in terms of repeat business.
3. Fire Bad Clients
Since your goal is to grow your client relationships, this advice probably seems counter-intuitive. After all, how is getting rid of a client, even a bad one, going to help with that? The truth is that not all clients are created equal, and by cutting loose those that are sucking away your time, money, and energy, you can focus on developing relationships with the better ones you already have – and finding new clients!
There's a BusinessWeek story about an investment adviser who was so thrilled to land a million-dollar account that her company was willing to comply with her increasingly time-consuming demands. But after assessing the profitability of each client, the adviser realized that this client wasn't paying many fees because she rarely changed her holdings.
Her company had been bending over backwards for a "million-dollar" account that wasn't actually profitable!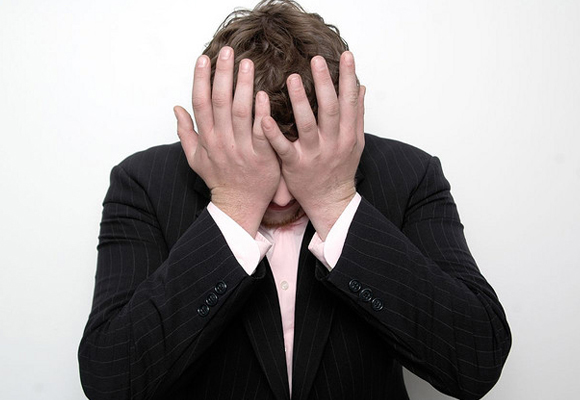 Image credit: flickr
We can all identify problem clients pretty early on in the process, but the key is to put a number on the hassle they cause. Are you earning enough to justify the extra time spent – or are you better off (politely) asking them to take their business elsewhere so you can put your focus on the real money-makers?
4. Try to Meet Other People Within the Company
This serves your interests two-fold. First, you have more people talking you up in a positive light at the organization, and that means more potential opportunities for your name to come up when a new project arises. If other employees at the company don't know about you, how can they recommend you?
Second, you have some protection if your contact leaves the company. Don't think that's likely? According to the Bureau of Labor Statistics, the average time an American spends in a job is about 4 years.
Losing your contact can be one of the most precarious times for your relationship with a company. Often, the new employee will want to start with a blank slate or bring in their own contacts. Or an even worse case scenario – your old contact leaves, and you no longer know who to contact about new work or how to get paid for recently completed jobs!
By developing a relationship with the company – and not just the single employee – you are doing your best to ensure that this will be an enduring business relationship, not just a one-time gig.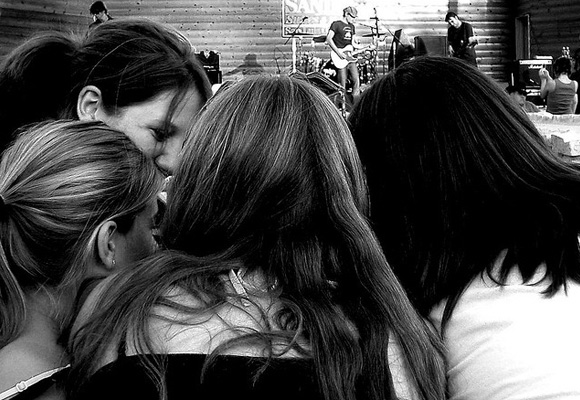 Image credit: Flickr
5. Share your Expertise – and Make it Specific
The internet makes it easy for you to provide your knowledge to your clients for free. We've all heard the advice about starting a blog, creating social networks, and even offering ebooks, seminars, internet classes, or other valuable items that provide great added value to clients at little cost to you.
But do a quick search and see what your competitors are doing. It's likely that they've read the same advice, and you may find that their marketing strategy is similar to your own.
So how do you set yourself apart? Find your niche. The more specific you can get, the more likely people are to tune in for your content and ignore the rest.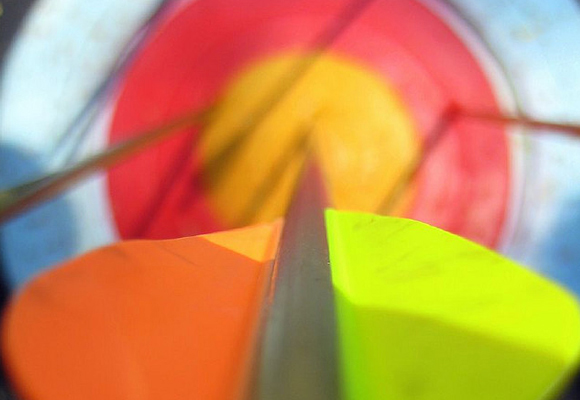 Image credit: Flickr
For example, if you're a lawyer looking to create or update a website, are you more likely to pay attention to a site offering advice on website design in general or one geared specifically towards the needs and concerns of legal professionals?
When working to maintain and grow relationships with clients, it's important not to let a few clients dominate your entire business. Just like you diversify your stock portfolio, you want to spread out your risk. Otherwise, your entire business can become too dependent on one or two clients and will be in jeopardy if something goes wrong with them.
Resources for Client Development
Conclusion
We hope you have gathered some good information from this article to help to maintain and grow your client relationships.
Do you use any method that we haven't mentioned here? Please share your comments with us below.