If you've had someone steal your business or design ideas in the past, this title may irk you a bit. However, there's no need to worry, since we have no intention of blatantly stealing design ideas and passing them off as our own. The basis behind stealing ideas has deep roots in the history of artists and creators, as shown by Mark Twain who once mentioned that "all ideas are second hand," or with Frank Lloyd Wright who's old work looked remarkably similar to that of his mentor Louis Sullivan.
In theory, every idea you have is going to include bits and pieces from the inspiration you pull from as you grow your design business and improve your design skills. In fact, if you fail to find mentors, or at least people to aspire to, how can you avoid blatant design mistakes and achieve your own style?
How Stealing Design Ideas Can Be Ethical
Stealing, or borrowing, other people's design ideas is not only necessary, but it's common. However, it's essential to understand how to make it an organic process, avoiding the act of intentionally stealing these ideas and passing it off as your own work. Keep reading to learn more about how to ethically and legally steal other people's design ideas.
Pick Out the Professionals You Admire to Find Inspiration
It all begins with finding inspiration for your own designs. When writers are interviewed, they often state some of their favorite authors and how those writers have impacted their own work. The same goes for musicians, artists and designers.
If you rack your brain and realize that you can't list off a few designers that you want to aspire to be, it's time to start searching for someone who amazes you.
Inspiration is all over the internet, so it's not all that difficult to find. The idea is to follow the designers and take note of how each of their creations impacts on you and which elements truly made the design stand out.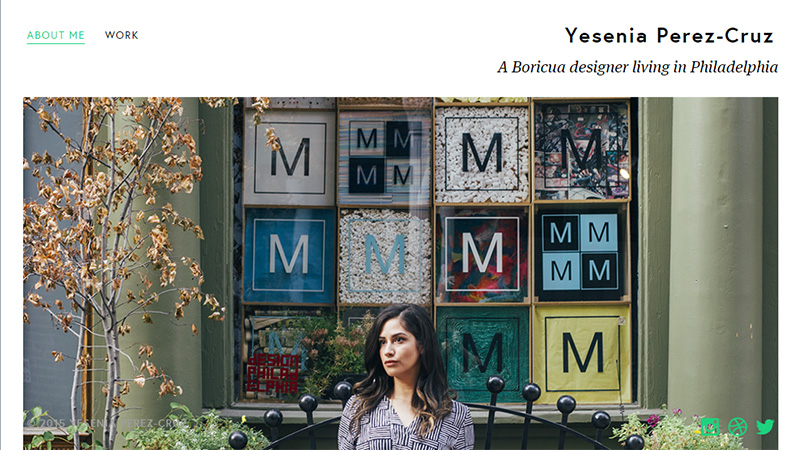 For this example, we're going to look at Yesenia Perez-Cruz http://www.yeseniaperezcruz.com/, a world class designer working for the Intuitive Company out of Philadelphia. Although it's wise to focus on multiple designs, this article is going to take a look at one of her designs for the sake of simplicity.
Build a Killer Vision Based on Your Inspiration
Although Yesenia has worked with various companies, we're going to "steal" her design ideas from a design she worked on while at Happy Cog Marketing Agency, for the Garces restaurant company.
As you can see, Garces is a restaurant management company, and the job is described as needing beautiful redesigns that can be rolled out quickly for the many restaurants owned by Garces.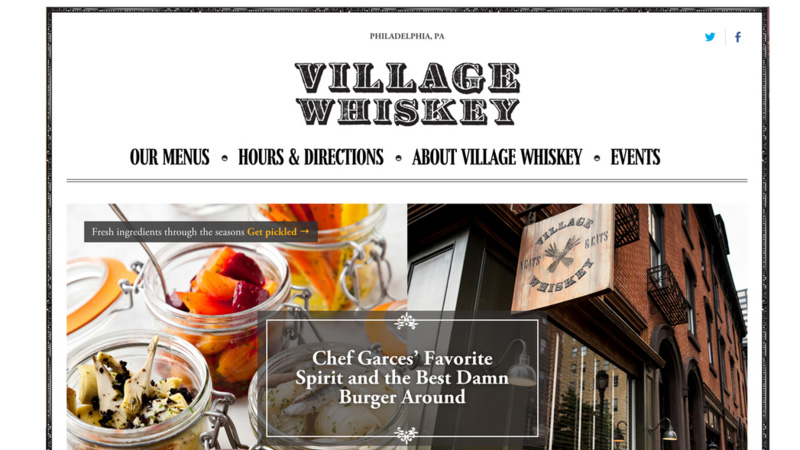 Once you take a look at the designs, it's time to build your own vision based on that inspiration. We like this example, because Yesenia actually made completely different designs for each restaurant, based on a single rubric, or template. This gives us a clear idea on how you can pick from an initial design to make something completely fresh.
Identify What Makes Each of the Designs Standout, and Only Recreate the Gems
As you can see, the Distrito design provides pink shades, a booking module at the top, plenty of white space and some fun fonts throughout the entire site.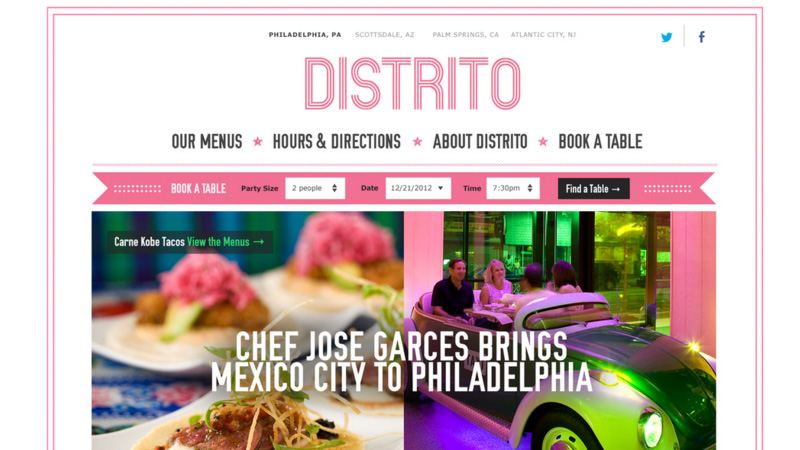 However, what's the gem inside this design that you can recreate to make it your own? You obviously don't want to just go in there and copy all of the fonts and colors and functionalities, but you'll notice how the booking modules are similar, and the branding is strong with a large centered logo and clear navigational menus at the top.
Not to mention, Amada, Village Whiskey and Distrito each have somewhat retro looks, yet each design caters to the unique brand of the restaurant.
Reverse Engineer the Gems You Choose
The goal is to find these small elements that make the design great. Yesenia realized that the prominent logos and navigational menus are key parts of a restaurant business, and the booking modules are how they make money. However, she didn't just copy them over, but rather recreated them.
For example, the Amada booking module reveals different, fonts, colors and icons, allowing the design to look unique.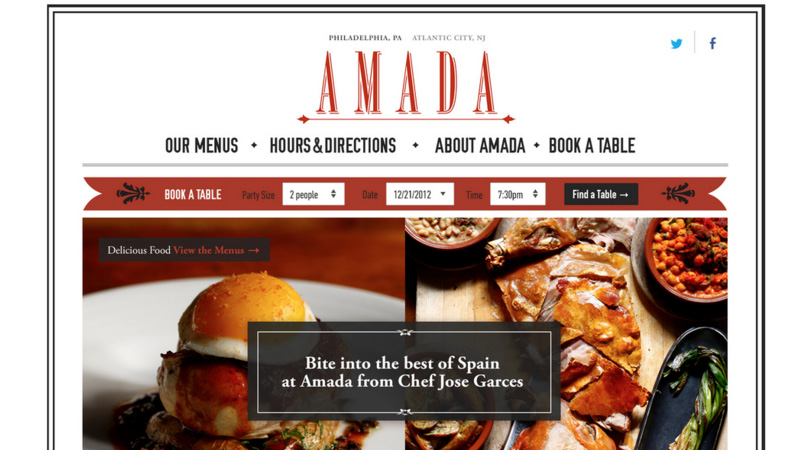 Generate Your Own Design Story With Modified Surrounding Elements
All designs, from websites to simple contact forms, have stories built around them. As with Yesenia's restaurant websites, we get a feel for what type of atmosphere customers can expect while eating, just by looking at the website.
When working for a client, it's not only essential to cater to their branding strategies, but doing so is a surefire way to modify your designs so that they aren't too similar to your inspiration. As stated above, your story is a combination of the fonts, colors, patterns, placements and media modules, all of which are structured around the "gems" we discussed as well.
Now, it's not uncommon to modify these elements and realize that your changes made your design look crappy. This is normal, but you shouldn't simply tweak the design back to what the inspiration looked like. This is where you start getting in trouble for copying.
Use this as a chance to get creative and build your own style, otherwise you'll keep looking like one of your heros, and not your individual brand.
Conclusion
Now that you've located designers to take inspiration from, learned how to reverse engineer those designs and pick the gems that make them stand out, go back to the drawing board to slowly steal and recreate design ideas from the people you look up to.
Beginner designers are more likely to find that their designs look closer to that of their inspiration, but the idea is to gradually stray away from this to build a completely fresh style for yourself. You're never going to completely avoid stealing from other people, but when you diversify the sources you take from and dominate the design with your own thoughts and ideas, it's an ethical and legal process for building beautiful designs.
If you have any questions about ethically and legally stealing other people's design ideas, let us know in the comments section below.