These days you'll see a lot of infographics on the web. Infographics are a great way to illustrate information and transform complex topics into simple explanations. So why not make one?
In today's article we're showcasing an infographic, designed exclusively for Onextrapixel, by graphic designer Teresa Sposato.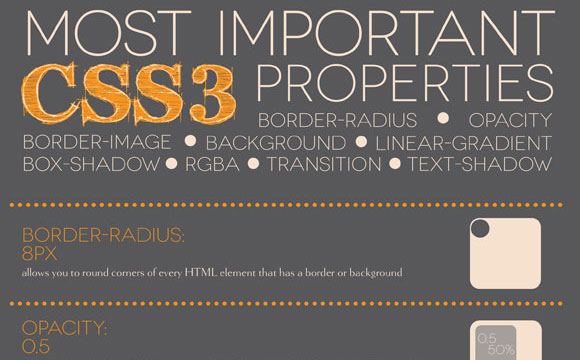 Teresa Sposato wanted to create an infographic but the only thing missing to get her to his first infographic was the topic. As she was working with CSS3 on a daily basis to create more interesting designs for her clients' websites, one of the first possible topics that came to her mind was "CSS3 properties". She 'Googled' it and found exactly the article and information needed.
So she decided to make use of the article written by Christian Krammer on Onextrapixel: The Most Important CSS3 Properties Explained which introduces the reader to CSS3 properties that have general support in all contemporary browsers. This infographic takes that useful information, packs it all into one compact illustrated piece to print out and always have handy to look at when needing the right property while coding.
For a full large resolution image, click on the image below: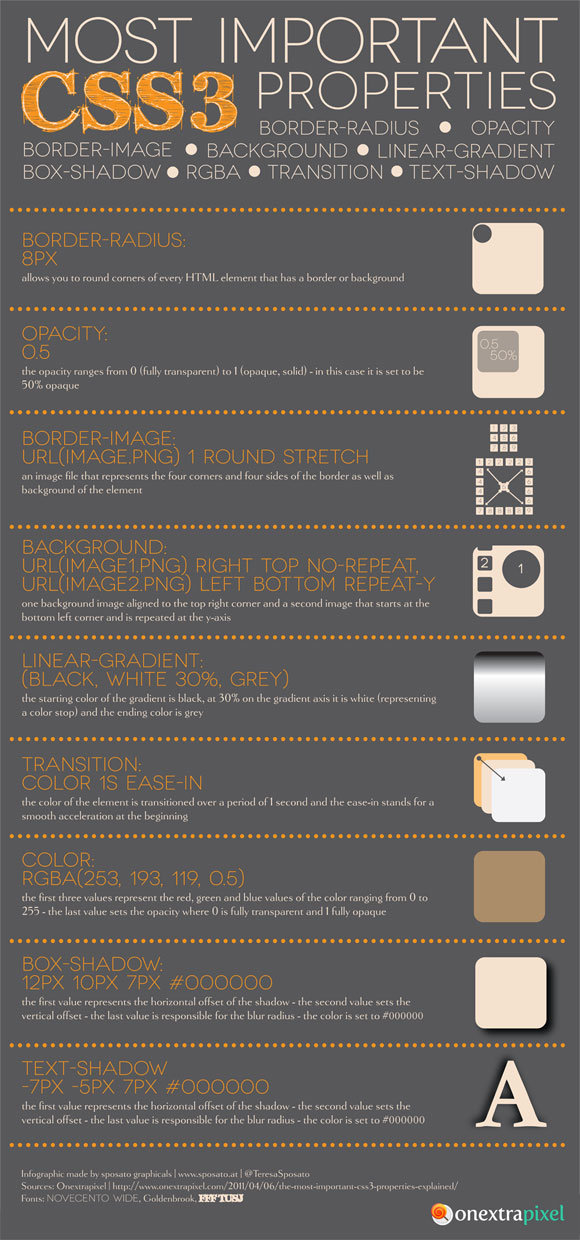 Thanks to Teresa Sposato for this great infographic. You can follow her @TeresaSposato on Twitter.
Are there any properties that we have missed out? We hope you have enjoyed this CSS3 properties infographic and do share any of your feedback below.