Even professional photographers need to take a course in camera phone photography, because it varies somewhat from traditional cameras. In order to get the most out of your mobile device, you have to trick it into performing like a supped-out $3,500 Nikon. This infographic includes professional tips, expert advice, and interesting examples of what you can expect when you explore different settings.
Today, we have an infographic made exclusively for Onextrapixel on how to you can take amazing photos from your camera phone.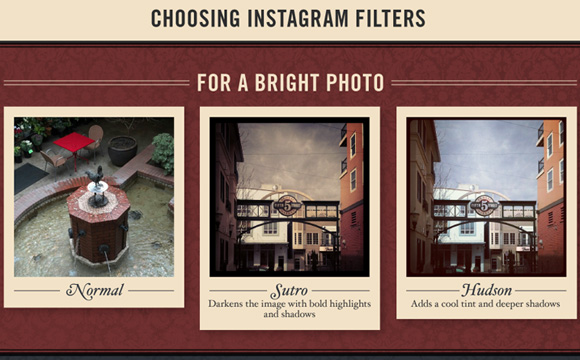 Ultimate Smartphone Photography Guide
Did you know that the zoom on a camera phone is your worst enemy? Merely pixelating photographs as it enlarges them, the zoom feature is digital rather than optical. When people traditionally think of great zooming definition, they imagine an optical zoom (an important point of distinction).
For amateur photographers this infographic packs a punch of valuable information, too. For example, you can learn the rule of thirds and how to compose photographs for optimum symmetry and alignment.
Beyond the basics and professional tips, you can also learn about photo-specific apps like Instagram and its many filters. The Blackberry Z10 and other smartphones are packed with features that let the novice photographer feel like a professional.
Learn how to distinguish between the filters, and know when to use Hudson (for a bright shot) and Brannan (to brighten a drab shot). Want to make an otherwise unremarkable photograph seem remarkable? Try the all-masking filter, Nashville.
If Instagram isn't your cup of tea, this infographic also considers other apps that could be useful for camera phone users.

About the Designer
DJ Miller is a graduate student at the University of Tampa. He is an avid gadget geek who spends most his time writing on anything tech related. In his spare time he likes to travel, play soccer, and watch movies. You can follow him on Twitter: @MillerHeWrote