WordPress started out purely as a simple blogging platform. Then it spent the next few years developing into a CMS. And now it is the most used CMS in the world by far.
Millions of websites were created with WordPress. But they are not all created equal. Some are at the forefront, either in terms of design, or just the way they work.
In post we take a look at 10 examples of WordPress sites that should inspire any developer to up their game.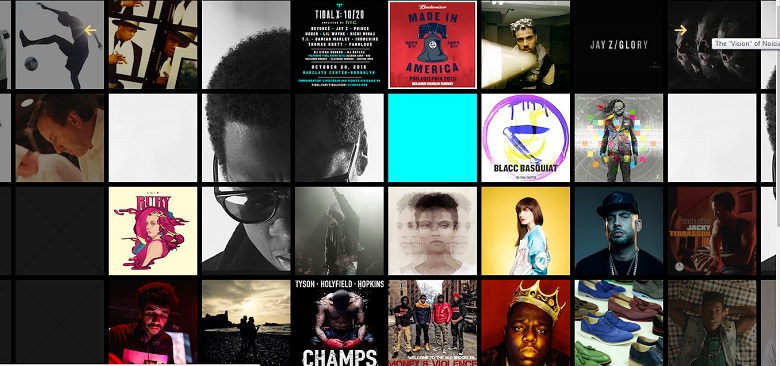 At first glance just a simple mosaic/grid layout for a magazine. That's until you notice that the 4 mosaic pieces that makes out Jay Z's face are a constant when you scroll through the pages. A unique twist on one of the steadfast archetypes of WordPress themes; the magazine theme. The gritty feel of the centerpiece, is followed up nicely by most of the thumbnails. However that's more of a by-product of the topics covered in each magazine article, than a part of the theme design itself. (Although the theme certainly fits the direction of the magazine.)
And of course, not only is the design inspiring in itself, there are other reasons this site is inspiring. Someone's been hired by a superstar like Jay Z to make a website, and has built it with WordPress. So it's hard to rule out that similar clients might be in the future of other WordPress developers.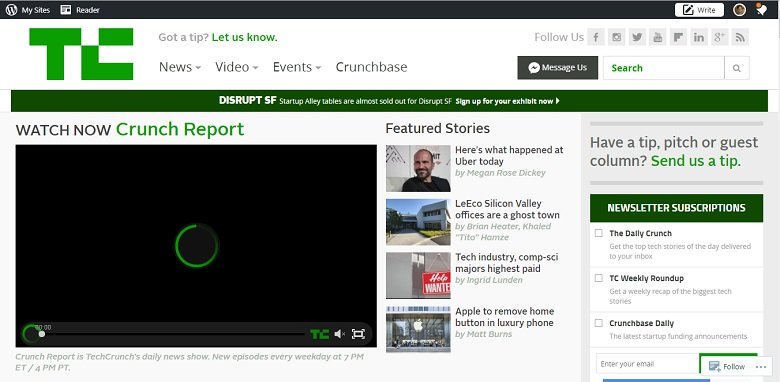 Not only is Tech Crunch a great looking online magazine, it's also the world leader in tech news. And guess what it runs on? You guessed it, WordPress.
From countless small businesses to world leaders in niche (and not-so-niche) journalism, WordPress truly does it all.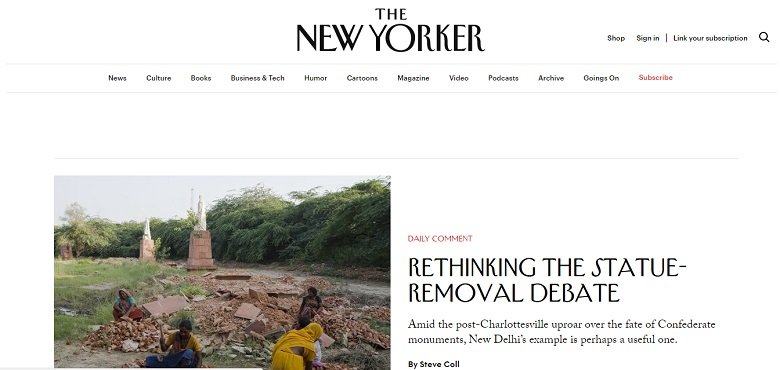 While there is nothing exactly groundbreaking about The New Yorker's clean, newspaper-esque design, it inspires in a few ways. It shows that you don't need to break new ground, to create something fitting for an iconic brand. A fitting, clean, versatile and functional design is enough. Not every website needs to be as edgy as Jay Z's.
And again it doesn't hurt to be reminded that another one of the world's most popular news sites is running on WordPress.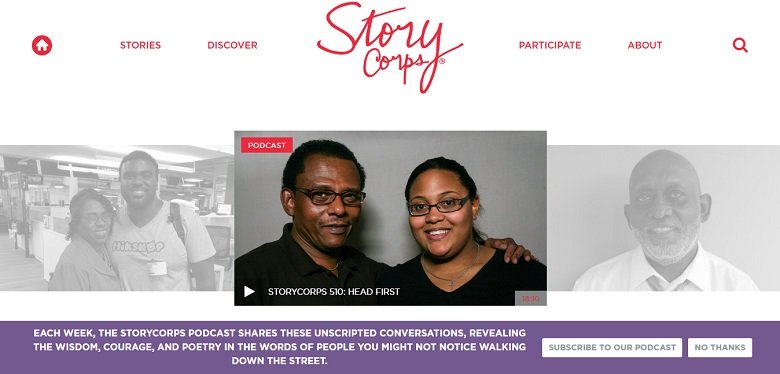 The Story Corps website inspires in three ways. It is a great example on use of white space and positioning to highlight the most important part of a website.
It's a website built on WordPress that withstood being linked to from the front page of google.
And finally Story Uses the WordPress REST API to communicate with it's mobile app. To streamline the data between the WordPress site and the mobile app experience.
In other words, it's not only the design that inspires but also what's under the hood.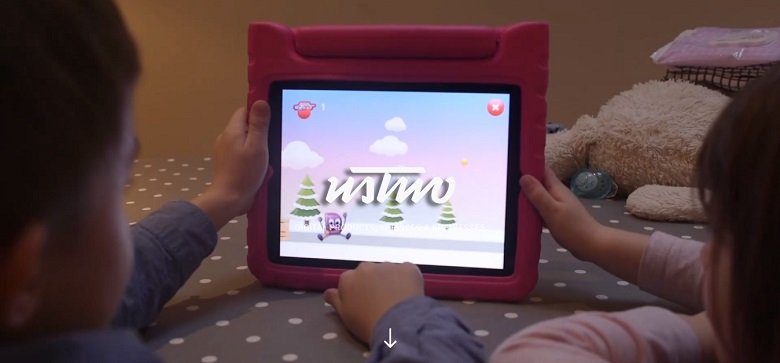 No still image screen shot of UsTwo's website. UsTwo is a digital design agency, and nothing could serve as a better resume than their breathtaking online experience. More web-app than simple portfolio site, it's built with react on the frontend and WordPress on the backend. Again they've accomplished this by leveraging the WordPress REST API to it's full potential.
It also happens to be a great example of how you should integrate video into a design. While often it can feel superfluous, UsTwo has managed to streamline it into an experience rather than just a website with video.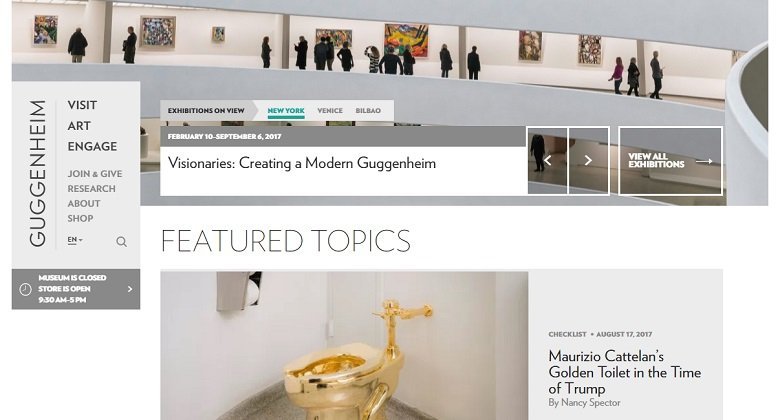 The Guggenheim Museum's website is another inspiring example of how you can use the WP REST API to break the normal boundraries of WordPress. Instead of a stereotypical website, it is a one-page web app, streamlining the browsing experience.
It's also a great example of tailoring a design perfectly to it's purpose. The experience of browsing the website reminds you of walking through the hallways of a museum.
Katy Perry's Website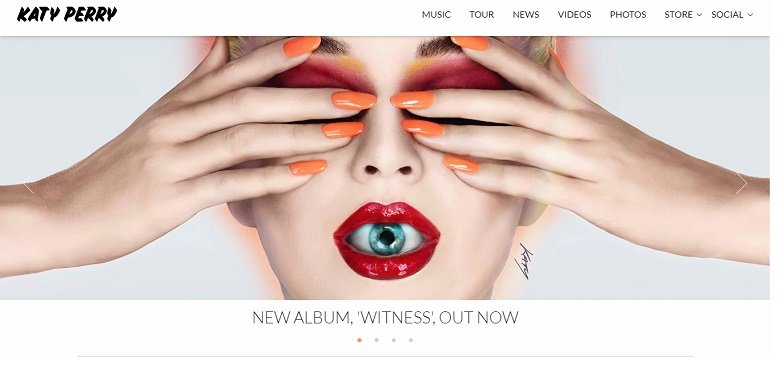 Katy Perry's website follows almost the complete opposite approach of Jay Z's. Jay Z's dark background and mosaic focused on the black-and-white tiles, leads to a chaotic, gritty feel. Katy Perry's site has just one main focus, the latest piece of news. In this case it's her latest album release.
The design itself is very simplistic, and looks quite similar to many a theme on ThemeForest. But it shows how a simple theme can be carried by great visuals in form of featured images.
Mercedes Benz International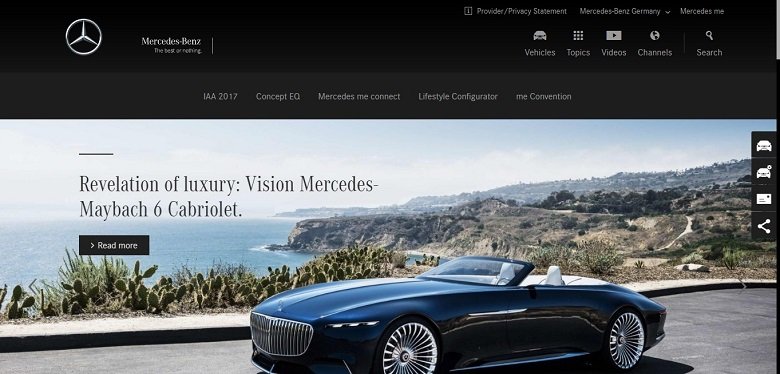 The Mercedes Benz website is a perfect example of what a few simple design choices can do to make a website fit with the image of a brand. Dark grey background because, when do you see white Mercedes cars? Meticulously arranged menu in a thin, sleek font.
And it's great to see another world leading brand in their field relying on WordPress.
Sony Music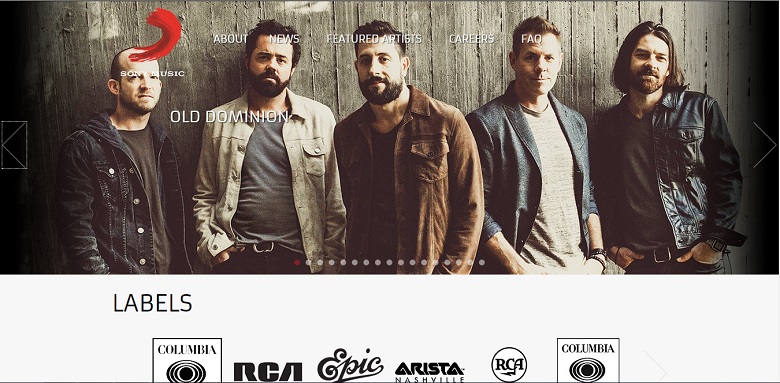 Sony music is a good example for how to put the main focus on the most important thing. In this case, it's case it's artists are left, front and center. It also demonstrates how easy it is to create a professional looking website with WordPress, as it bears striking resemblance to many modern WordPress themes.
Open Nasa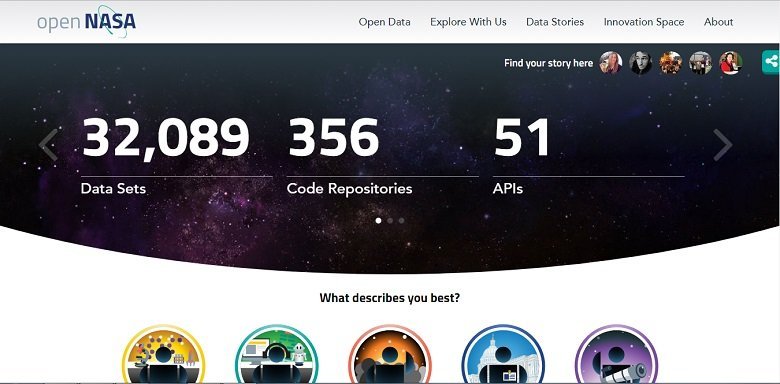 Open Nasa is the website where Nasa shares all it's open source data, code sets and APIs. Fittingly, the website is run on the open source platform of WordPress. It also happens to be an inspiring example of website design. From expanse of space at the top, down to it's unique icons, this design screams NASA from it's head to it's toes.
Facebook News Room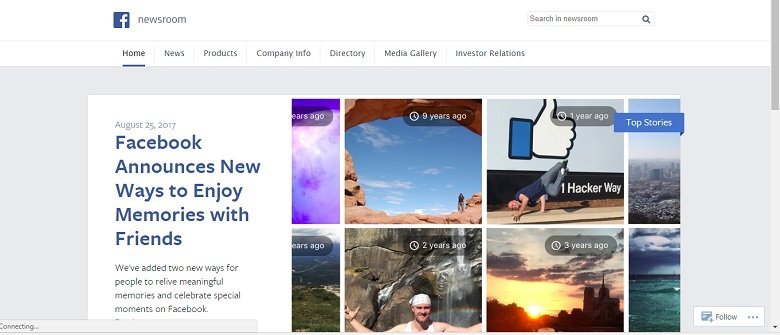 The biggest social media network on the planet, and also one of the biggest companies, happen to use WordPress to share their news. While the site is as vanilla WordPress as can be, a straight up news sharing blog, it shows just how much trust there is in WordPress as a platform.
Time Magazine Website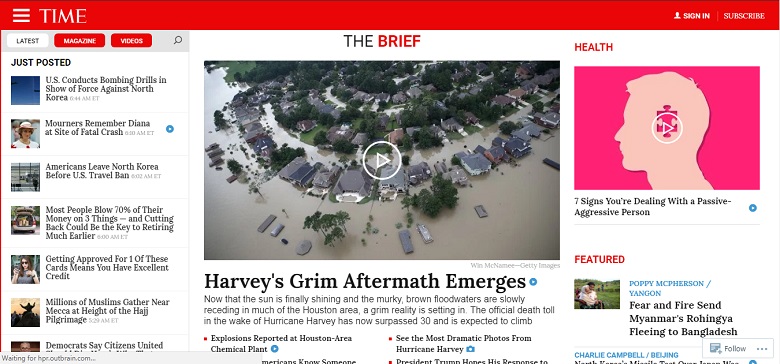 An example that is mentioned quite often, but for those of you who didn't know, the iconic Time Magazine is now powered by WordPress. A good example of how to carry over the feel of a magazine into a website design.
Also just another big name on the list of big names that are using WordPress these days.
New York Times Live News Section and Wired Live New Section
Although they are websites of extremely different news organizations, they share one big similarity. Their live news section on their websites are powered by the WP REST API. Not only can they post live from a custom backend, but because the API allows for communication from 3rd party applications, journalists can also post directly from Slack.
OnextraPixel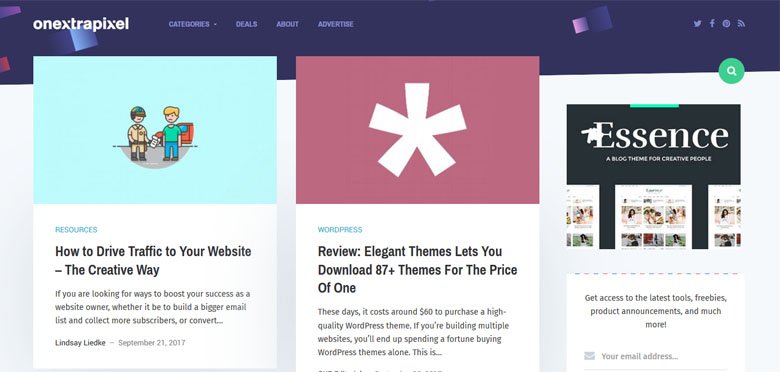 As humble as we are, how could we make a list of inspiring WordPress websites without including our own website on the list. We happen to think it's a prime example of just how good WordPress can look without the implied budget of a massive international company!
Your WordPress Sites
Regardless of what you might think of your own website, if shown to the right person, they will be inspired. Even the simplest of websites can come across as incredibly inspiring to someone who's just getting into the world of web dev or WordPress.
Sometimes because of all the amazing, high-budget sites that are out there, we get lost in a dark sea of comparison. It's hard to imagine that someone would even give our sites a second thought, much less be inspired by it.
But "Wait.. YOU MADE that?!?" is a sentence I've been surprised to hear when I've shown friends very simple projects.
So don't be afraid to share your new WordPress projects with the world.. you might just inspire someone!
(For more inspiration you can always visit the WordPress' official showcase site, where they list a lot of cool websites that are powered by WordPress.)