Google has captured the virtual world like no other brand and their services have engraved their presence into the depths of the internet. A touch of arrogance gives humans the much required adrenaline rush and Google has it for them. Either you are with Google or you (almost) don't exist.
Although webmasters are aware of almost every Google service, I did feel the need to bring the most important ones together so as to make life easy for all. Stick with us till the end as our desserts section will be worth it.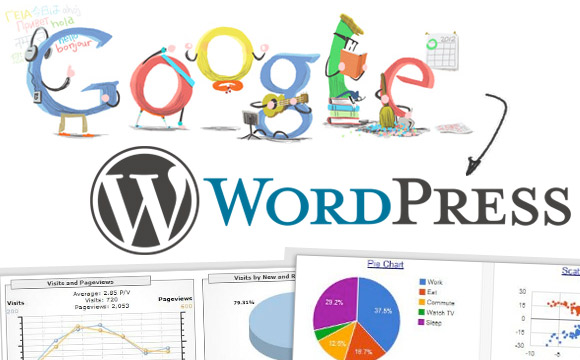 Starters
Let us begin with some of the very obvious Google services that have become the default part of almost every website. Trust me, each of the upcoming Google Services have their own unique importance.
Gmail
I am not confused! You might think that I am because including Gmail in this list is weird but once you look into the features of Gmail then you understand how important it can be for you. Gmail helps you concentrate all your communications in one account. Let me touch base with a few of the amazing features of Gmail (some might surprise you):
Access all other accounts of yours from one primary account. This includes the custom accounts like yourname@yourwebsite.com.
Send mail from your primary account while it will look like the mail was sent from a secondary account.
Receive mail sent to a secondary account into your primary account.
Use Gmail as the email provider for your custom email yourname@yourwebsite.com.
Auto-tag mails as per different rules. This saves you from the manual hard work that you might otherwise end up doing.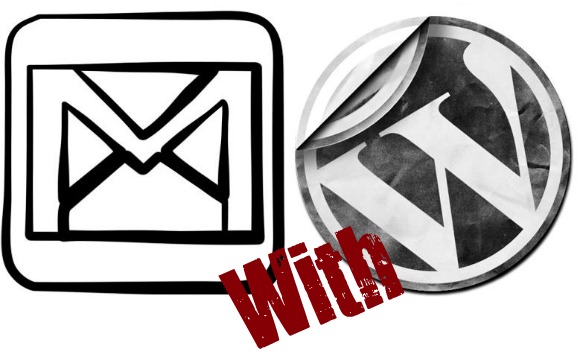 I have over 10 accounts that forward mails to my primary account. I haven't logged into those accounts for ages as I can control all those accounts from one primary account. Very important time saving service for a busy webmaster!
Google Analytics
Now we will talk about the first Google service that you must use once your blog is up and running. There might be lot of tools to track your website's traffic but none will stand up against Google Analytics. Google Analytics can track a lot of data for your WordPress blog which helps you analyze the inflow (and exit) of traffic in terms of your blog. Two WordPress plugins that will help you use Analytics at its best are:
Google Analytics for WordPress – This plugin will let you track your blog's traffic using Google Analytics. It includes multiple other features like usage of custom variables to track meta-data on pages, the possibility of ignoring particular user levels like editors, full debug mode and a lot more.
Google Analyticator – Along with the basic feature of tracking your blog's traffic even this plugin is loaded with multiple features like site speed tracking, download link tracking, multiple language support and a lot more.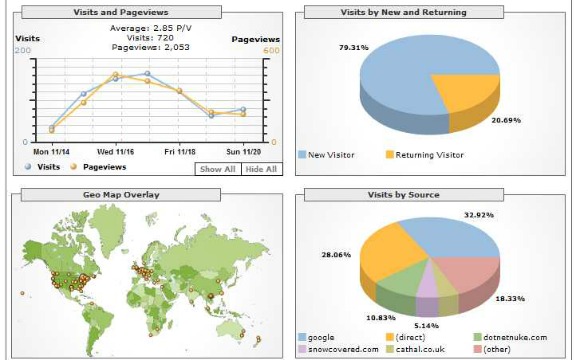 Once you feel that you touched nirvana with Analytics then you can start pulling out data from Analytics for offline usage.
Google AdSense / Adwords
Agree to it or not but we start blogs for monetary benefits. Exceptions are always there but they are, well, exceptions! There are multiple websites that can help you monetize your WordPress blog but they are, well, NOT Google's services.
Google AdSense is one of the most famous and most easy to use monetization services that can help you earn quick bucks via your WordPress blog. There are a trillion tutorials out there to help you out with Google AdSense and I won't be judging them. Rather, I will recommend you to download Quick AdSense WordPress plugin and explore the possibilities of monetizing your WordPress blog all by yourself. Also, you can triple your AdSense earnings by applying simple changes.
Google Adwords comes into the picture when you plan to market your WordPress blog. Saw those ads that appear on your blog once you started using Google AdSense? You can have your blog appear in those ads once you start using Google AdWords. Nothing comes for free and this applies to Google AdSense too. There are costs involved and you have to go through trial and error before you get a good hold of Google AdWords. Also, do remember to use Google's keyword tool to find amazing keywords for your posts.
YouTube
A pretty lengthy list for starters, but I wanted you to get the taste of the quantity of content that I will be serving on your plate. You better stay hungry. Alright?
YouTube started out as just another video website but soon it took control of the Internet as the go-to hub for all video lovers. The website touched nirvana when Google laid its hands on it. The best part about YouTube has been its performance and the capacity to consume gigs of video without even farting once!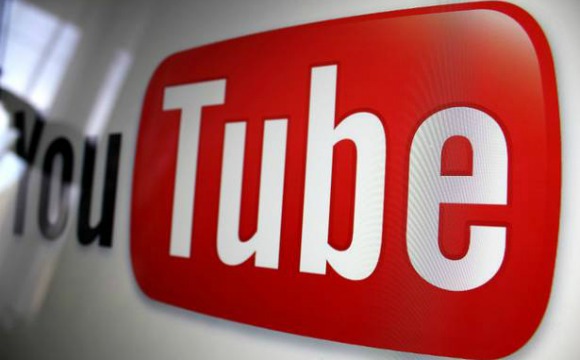 WordPress makes it easy for users to embed YouTube videos in posts and pages. All that users have to do is enter the video URL and the rest is taken care by your favorite Content Management System. Also, you can use plugins in order to utilize other extended features:
Viper's Video Quicktags – This plugin helps bloggers embed videos from multiple websites like Vimeo, DailyMotion and your favorite – YouTube. The plugin will help you play with almost every setting of your video like the width, height and color etc. The plugin will keep your code (X)HTML valid which is usually not the case when you start using external codes in your post.
Tubepress – Along with the simple YouTube videos the plugin can also push in video galleries in your blog which surely is a worthwhile add-on.
Lastly, bloggers can take advantage of YouTube channels in order to expand their social circle. Just be sure that you are pushing some of the best videos.
Main Course
Already full? I guess your consumption capacity is really very low. How will you manage your ever growing blog? Well, for those who still think that there is a lot to add to their WordPress blog – stick with me!
Google Maps
Google Maps stands almost next to YouTube but frankly Google Maps has opened more room for expansion. Webmasters have amazed each other by smartly utilizing Google maps and now it is your turn. Google Maps has grown insane with the amount of data that is available from it as of now.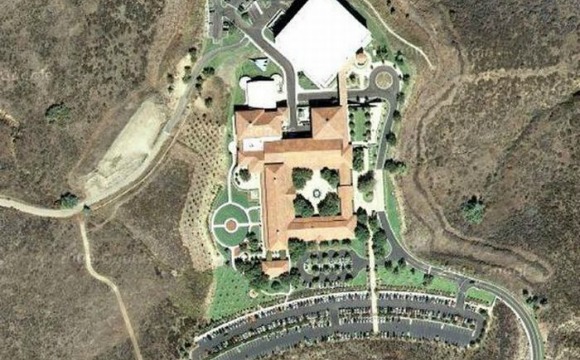 Although there are multiple Google Maps WordPress Plugins that will help you experiment with the same yet I think one will fulfill all of your basic requirements:
MapPress – It happens to be one of the most used WordPress Plugins that helps you integrate Google Maps with your WordPress blog. Search for an address while writing your post and you give your readers interactive maps. Webmasters can create custom HTML for map makers like including links, pictures, etc.
Feedburner
So, your blog started to grow and you are now looking for ways to ease the efforts that your readers are making in order to stick with your blog. I guess this is the time when you should start burning feeds for your WordPress blog.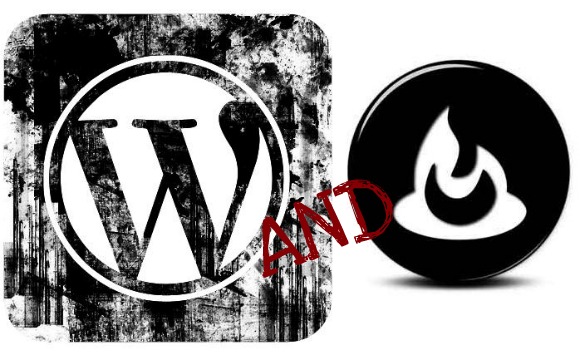 Feedburner was someone else's property until Big G laid its eyes on the same. Feedburner was big before Google bought it and after Google acquired Feedburner, it became the de-facto feed burning tool for all bloggers. It helps you track your subscribers in multiple ways. One can manage email subscriptions and customize feeds using Feedburner.
There is no point in re-inventing. Therefore, I won't be helping you out with a fresh Feedburner tutorial as it has already been completed once and it is very detailed. You might also want to try the below WordPress plugin for Feedburner integration:
FD Feedburner Plugin – This happens to be one of the popular WordPress plugins that will redirect your main feeds and optionally the comments feed to Feedburner transparently without a hitch. It is multilingual which means those not comfortable with English can use it too.
Google Reader
Published your feeds? Now, it is time to read other blog feeds and save time. It will become a nuisance to keep up with the uncountable number of posts that are pouring in from various blogs. You have to have one place where you can read all the incoming posts and Google Reader is one useful (and free) tool that helps you do exactly that.
However, I would suggest you keep coming out of your Google Reader and enjoy the real thing.
Google Custom Search
Google Custom Search can be used as a real alternative to the WordPress default search feature as the latter needs a lot of improvement. Google Custom Search will help you create a custom search engine specifically for your blog. This search engine can be customized to display results from your website, from all websites, from a set of websites and it can be configured to exclude a part of search results.
It is always exciting to have a search engine which is of Google quality for your own little blog. One can integrate the custom search with AdSense so as to display your own ads with search results. This is another step in monetizing your blog. Lastly, one can have these ads removed at nominal charges of $100 per year.
Google Docs
This is the last in your list of Main Courses. If you are still hungry then don't worry, we have really heavy deserts waiting for you.
Google Docs was an amazing response to Microsoft's Office. Since its launch the service has been widely adopted by multiple organizations due to its anywhere availability feature. The live-editing feature makes Google Docs splendid.
Webmasters can use the Google Doc Embedder WordPress Plugin to display Google Docs on a webpage using Google Docs Viewer. Explore the plugin for its endless features.
The (Much Talked About) Deserts
Don't complain about the length of this article. Google has some of the most amazing online services under its belt and I am trying my best to bring them all under one roof.
NOTE – The deserts section is for those who have gone through our starters and main course. If you still aren't comfortable using the above mentioned services then please stop here. Spend your time with the above Google services and move on once you attain satisfaction with them. It is a journey of self accomplishment. It will be you who will confirm that you are all set to go pro. Don't fool yourself, please!
Google Chart Tools
Google Chart Tools is something which many of us might be hearing about for the first time. It is new to me too! Webmasters can use Google Docs to create delicious charts for their websites. Google Chart Tools are HTML5 compatible and can display live data on your WordPress blog. The sky is pretty much the limit.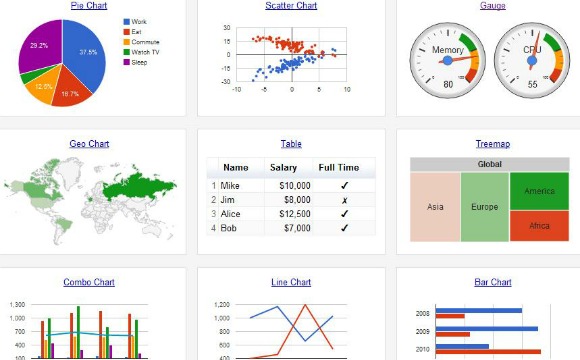 Google Font Directory
Google Font Directory is one of the most exciting Google products available as of now. It might just become your favorite Google resource due to its rich collection of fonts.
Google Font Directory will do everything for the webmaster. It will help you implement all the CSS techniques and will use all possible best practices for browser compatibility. The directory is free to access (just like most of the other Google Services) and its implementation is a cakewalk.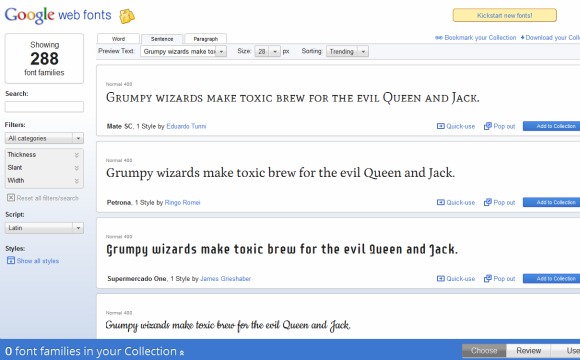 For those fond of WordPress plugins, WP Google Fonts WordPress Plugin will help you add fonts from Google Font Directory to your WordPress blog. Google Font Directory has over 250 fonts and the collection is growing every day. When are you going to leverage the advantages of Google Font Directory?
Google Chrome Developer Tools
Google Chrome happens to be the fastest growing web browser and we know the reasons. It is good at what it does. The launch of Google Chrome was marred by the fact that it had fewer numbers of extensions when compared to Mozilla Firefox. Chrome did well to catch up with Firefox and as of now we know multiple webmasters who have switched to Google Chrome for various reasons.
Google Chrome has multiple extensions which can make the life of webmasters a cakewalk. Moreover, it is fast and this makes it attractive. If you want to take the next step then plunge into the world of Google Chrome Developer Tools and make the web dance to your tunes.
Google Libraries API
Google has smartly saved a lot of libraries from multiple code frameworks for future use. One can dig into the Google Libraries API if he/she plans to implement them manually. The list of available libraries are Chrome Frame, Dojo, Ext Core, jQuery, jQuery UI, MooTools, Prototype, script.aculo.us, SWFObject, Yahoo! User Interface Library (YUI) and WebFont Loader.
The easier route will be Use Google Libraries WordPress Plugin which helps webmasters load Google Libraries in their WordPress blogs on the fly.
Google Website Optimizer
A/B Testing and other similar usability tests for your WordPress blog can at times enhance the usability experience exponentially. If you are looking to dig into the details of usability testing then Google Website Optimizer is one good option for you. What could be a better option than requesting Google to optimize your WordPress blog?
In my opinion Google Website optimizer is really advanced stuff so please spend some time with it, otherwise stay away.
Google Checkout
Google Checkout might not be the best alternative to PayPal (there isn't any actually) but it has its own unique advantages. Google Checkout is smartly integrated with Google AdWords which helps webmasters keep their accounts in sync. You avoid the extra math.
One worrying downside of Google Checkout is the unavailability of Google Checkout outside U.S. and U.K. Seems like Google didn't give much of their time to Google Checkout.
Goo.gl URL Shortener
With the buzz behind URL shortening services, how could Google miss out on the fun? They were quick to come up with their own URL Shortening Service – Goo.GL. Those who want to edit their WordPress themes manually can jump over to Kovhsenin's tutorial and others can download the Gool.gl WordPress plugin to make life easy.
Conclusions
That was pretty much it! The list of Google Services above will make your WordPress blog more or less complete. There are many other Google Services that I might have skipped but the huge length of this article was already worrying me. Were you able to catch up with the list of information? Bookmarked it?