While creating a website, tons of aspects should be taken into account, especially when it comes to resume and portfolio sites. A portfolio helps all creatives to showcase their work, get new clients, and share information. It's extremely important to make your visitors feel that they control the website and are completely involved. Interactivity is one of the tools to achieve that. Interactivity is the best way to keep your old clients and to get new ones.
Interactivity means the degree of interaction between objects. In web design these objects are a client and a website. The reaction of the visual website elements on the mouse cursor moving can also be called interactivity. For example, have you ever seen a horizontal photo strip that moves right or left depending on your mouse position, or corners of the page that rise up encouraging you to turn it?
Today I have put together 40 interactive impressive online portfolio and resume websites from all over the internet for your inspiration. All of them are easy to use, user-friendly, and vivid. Click on the portfolio screenshot to play around with the navigation on the website itself.

Inspirational Interactive Portfolio and Resume Websites
1. Robby Leonardi
Robby Leonardi's website consists of two parts: an interactive resume and a design portfolio. The interactive resume is designed in a very interesting way, it seems like a SuperMario game in which the designer goes through his skills and experience.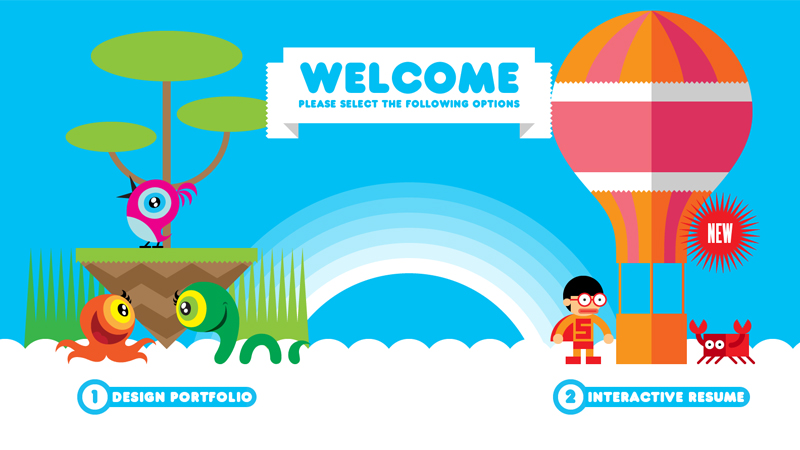 2. Charles Richard
Charles Richard's portfolio is a one page parallax scrolling website which is controlled by bubbles of different colors. He's a graphic designer from Paris, France.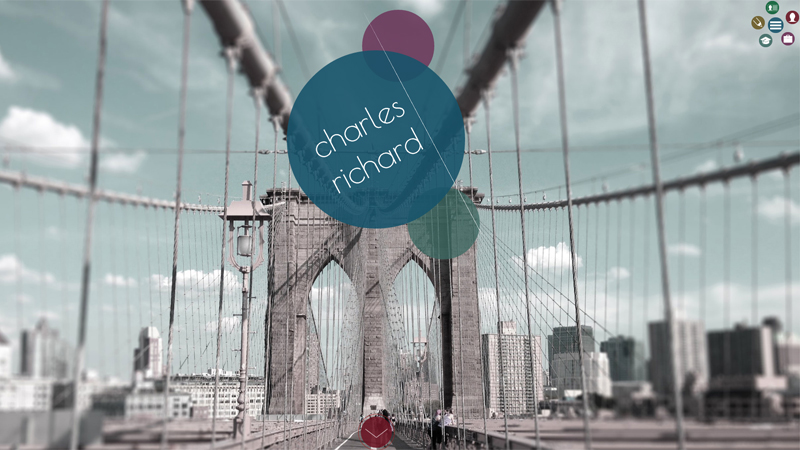 3. Grayden Poper
This portfolio has nothing more than great design and a showcase of the designer's work in full size. As the designer says: "he is over Helvetica".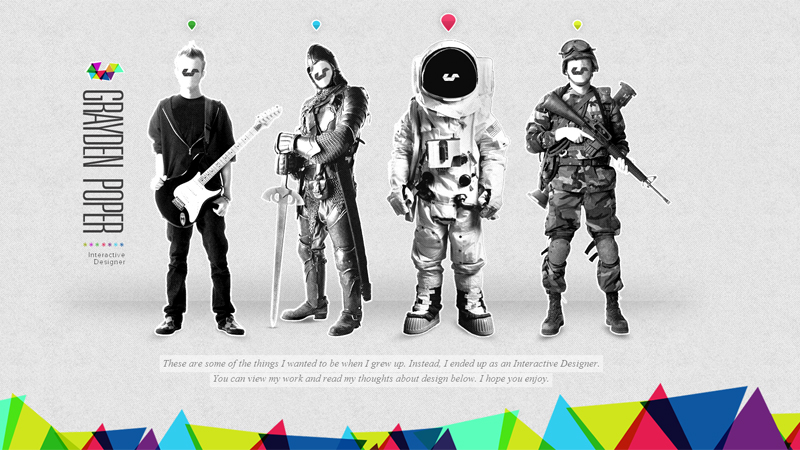 4. Stereo
Stereo is a London-based brand studio. They celebrate brands and products through the stories they have to tell.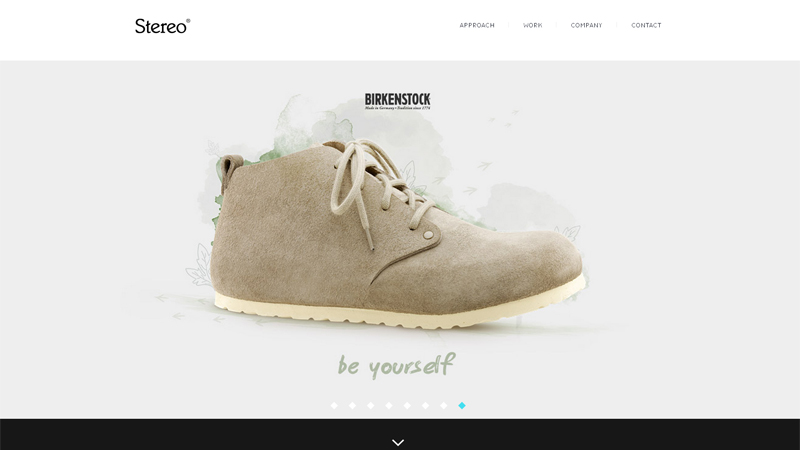 5. Monoface
Monoface is a great website where you can play around with different faces. Just click on the eye, nose, mouth, or hair to change them. Keep clicking! There are 759,375 monofaces in the collection.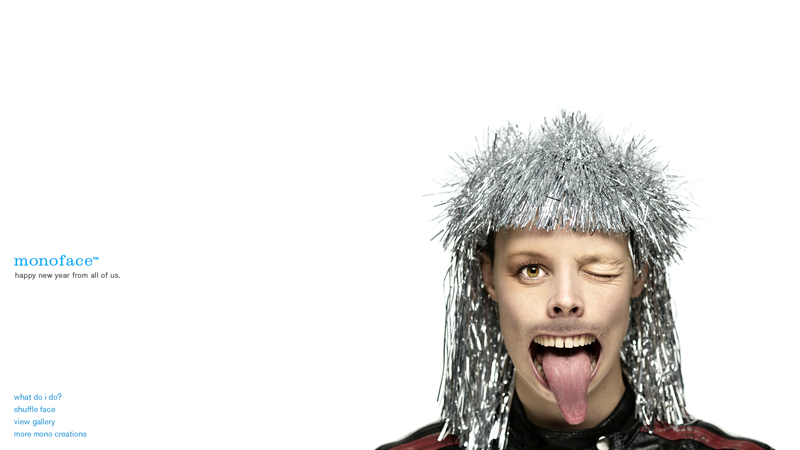 6. Pixillion
Pixillion is an international digital design and production agency.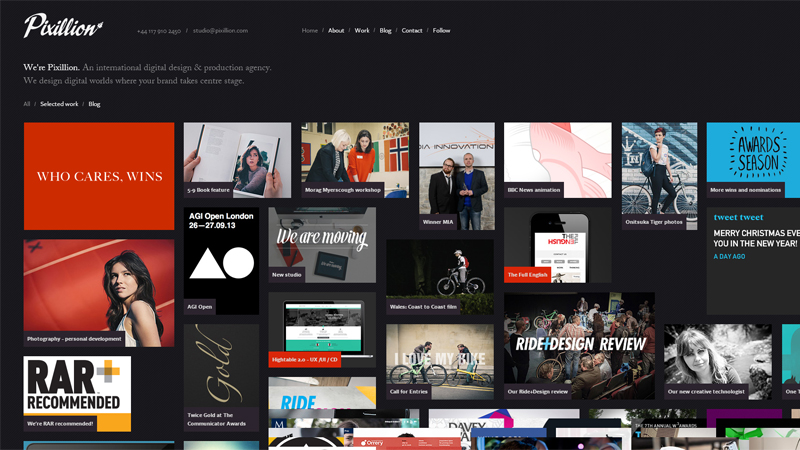 7. Denise Chandler
Denise Chandler is a web designer from Eagle Mountain City, UT, who started working as a freelance designer to catch her second wind.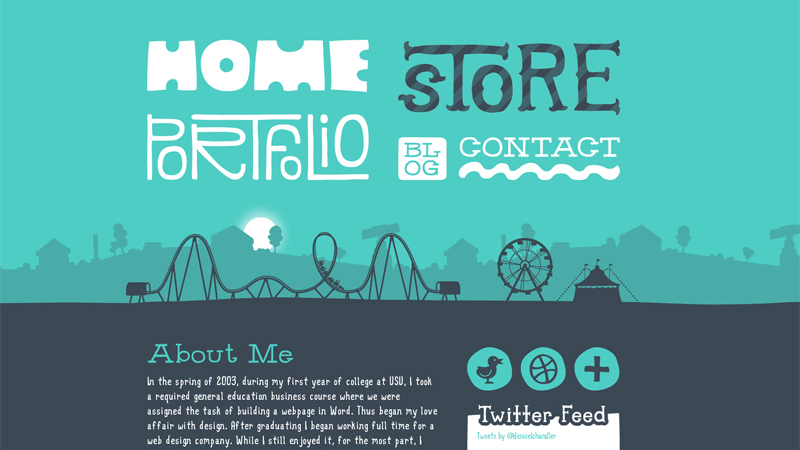 8. Olly Gibbs
Olly Gibbs is a designer and illustrator with a great passion for the work he does.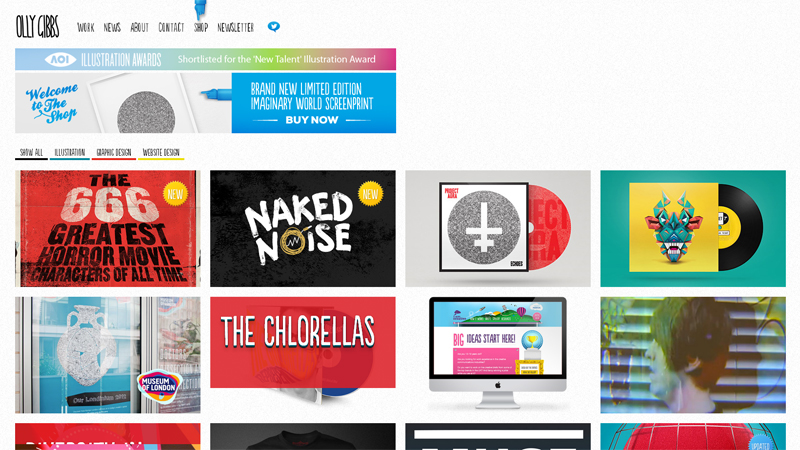 9. Pixelslave
Pixelslave is a digital agency. Be careful, they may turn you into a pixelbeliever.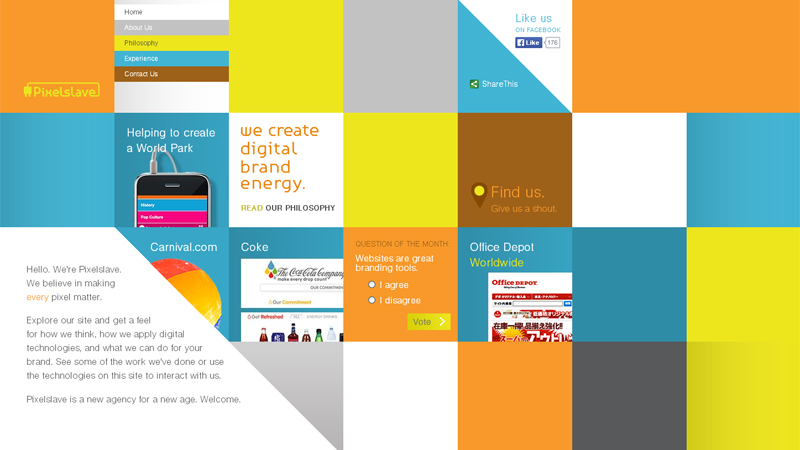 10. Creative People
Creative People is a Russian design agency that works with interactive projects, branding, and website creation.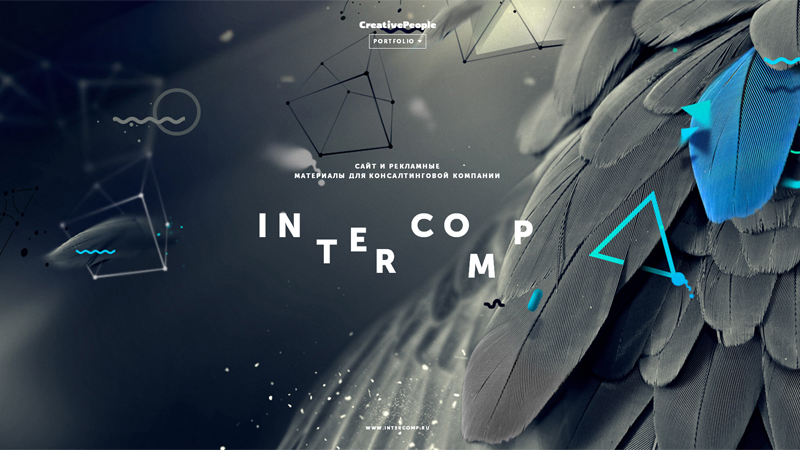 11. Thibaud
Thibaud is a creative developer.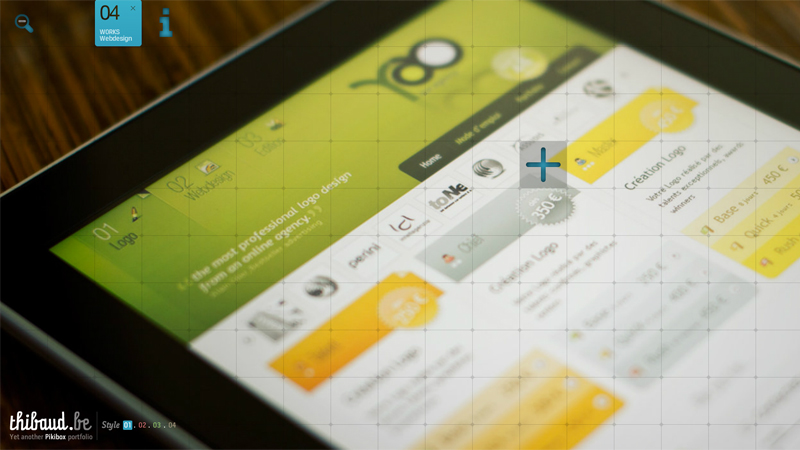 12. Rick & Drew
This is a portfolio of two creative brothers – Rich and Drew Baker.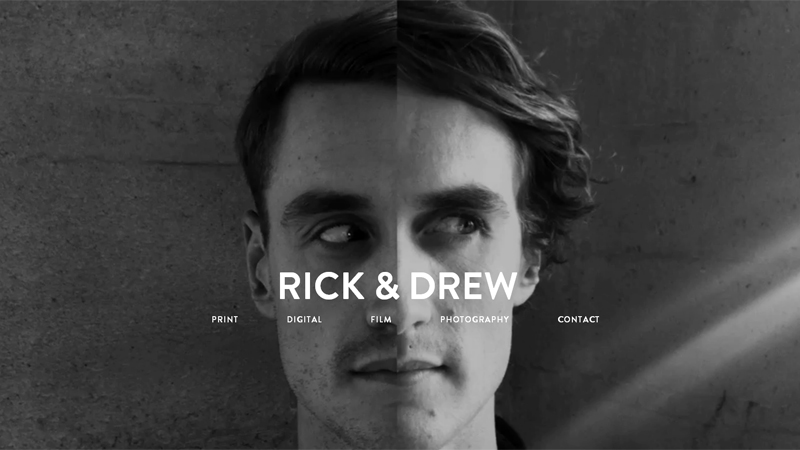 13. We Are Pollen
Pollen is an ambitious European design studio.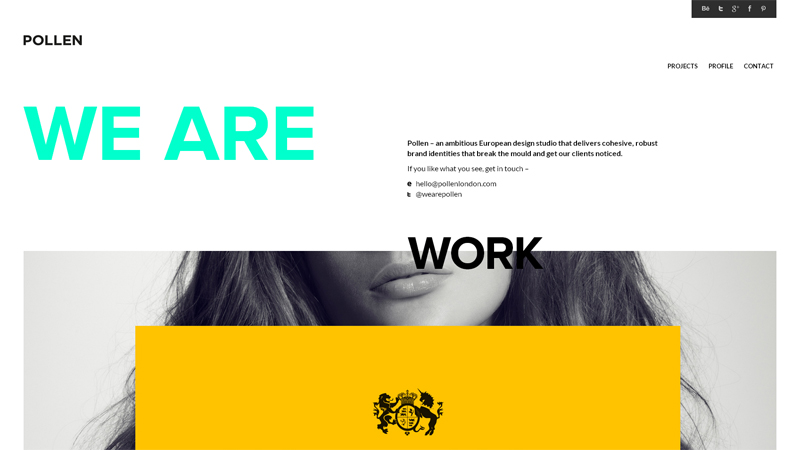 14. Steven Bonner
Steven Bonner is a typography, illustration, and graphic design master.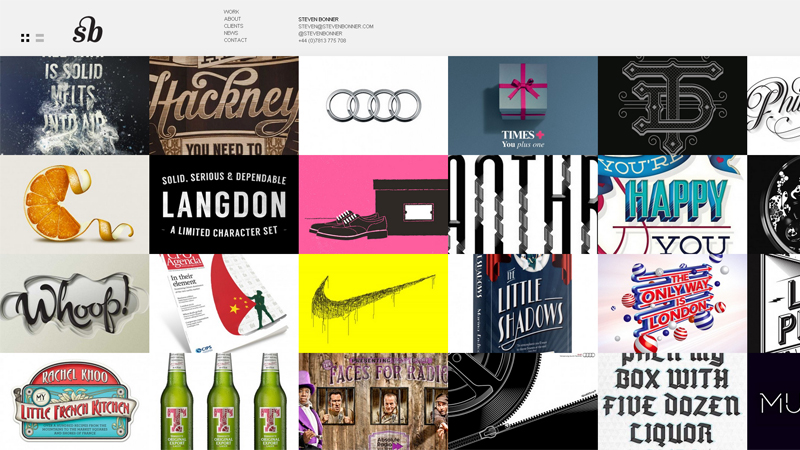 15. Nile
Nile is Moscow-based design studio.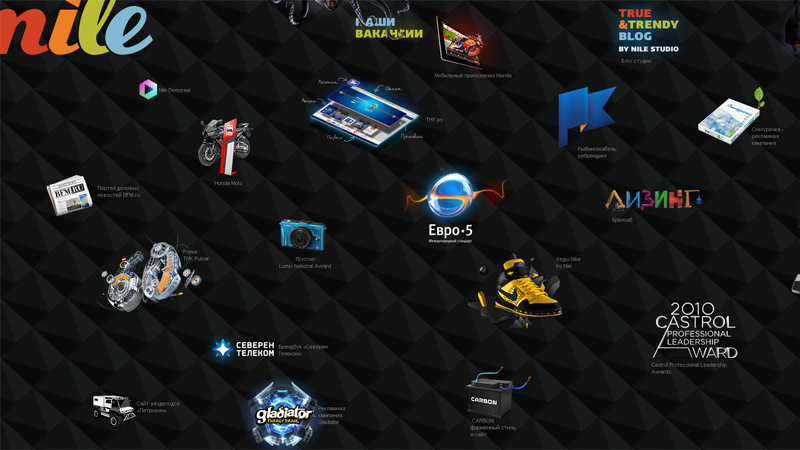 16. Gibran Villela
Gibran Villela is a recently graduated graphic designer and draftsman.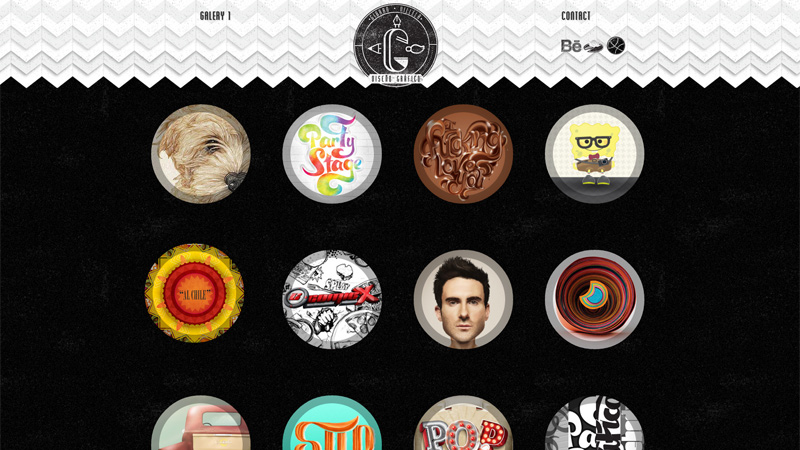 17. Jeremy Levine
It's Jeremy Levine's Flash portfolio.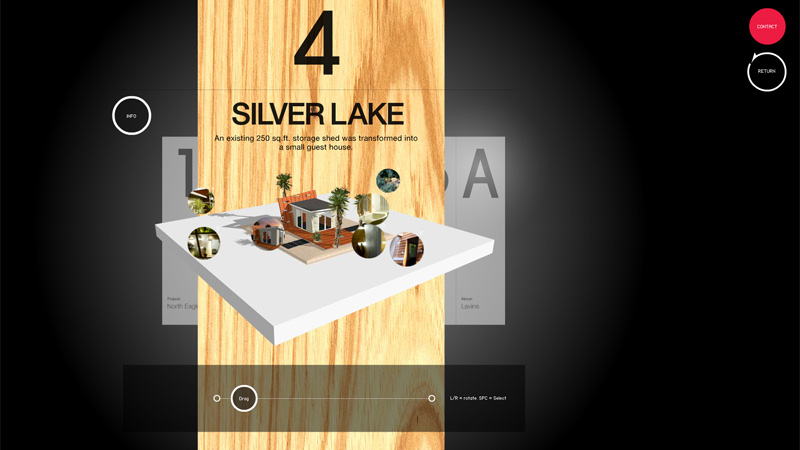 18. David Hakkert
David Hakkert is a print, corporate identity, and website designer.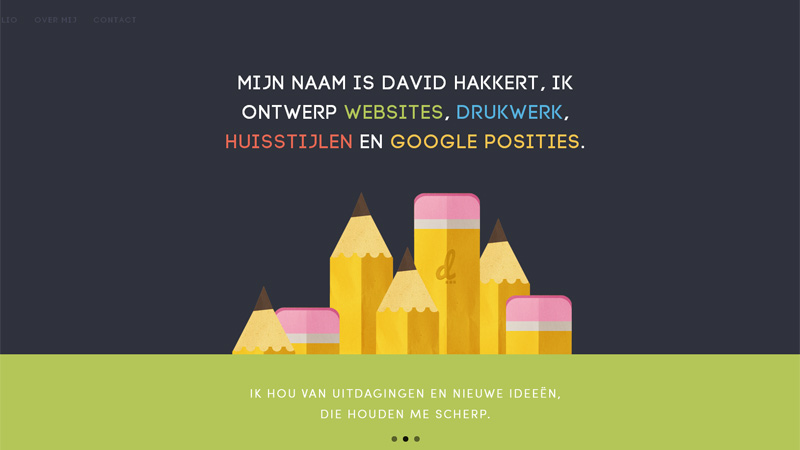 19. Tyler Finck
Tyler Finck's portfolio website, a New York web designer.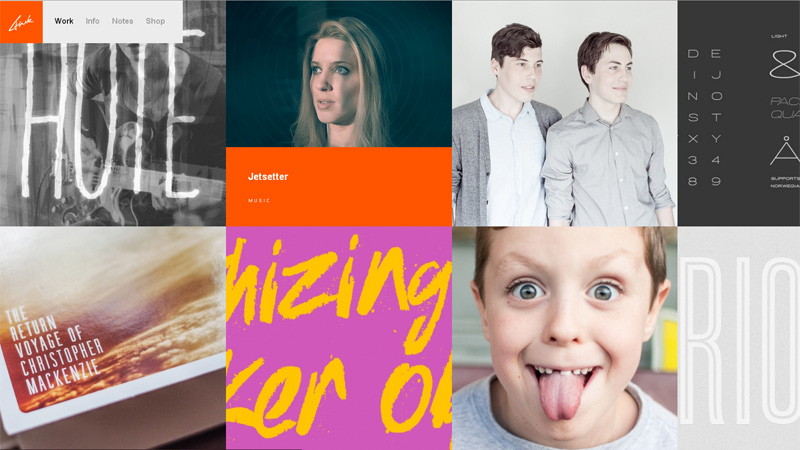 20. Marco Rotoli
Creatively designed portfolio by Marco Potoli, a web designer who is constantly moving between Milan, Dublin and, London.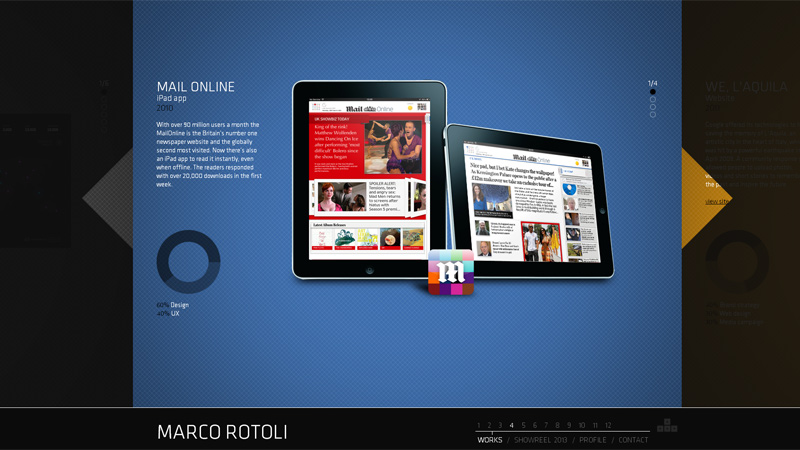 21. Site Soft
Site Soft is a Russian web design studio which creates websites for government organizations.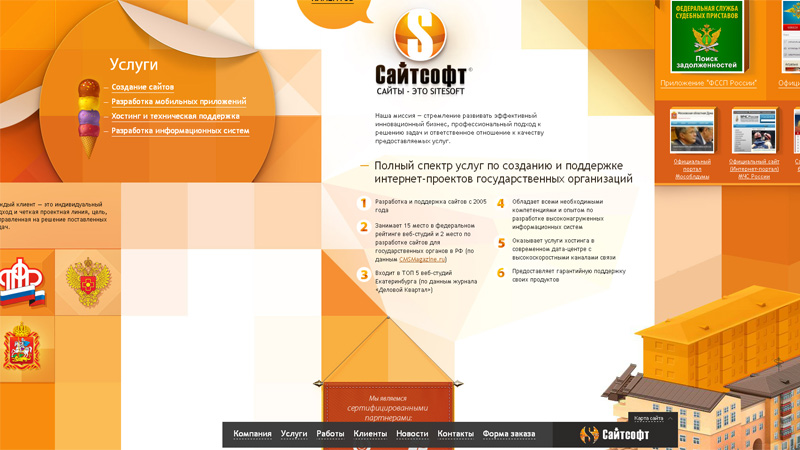 22 . Nicolas Borreil
Nicolas Borreil is a 26-year old French interactive and front-end developer based in Annecy.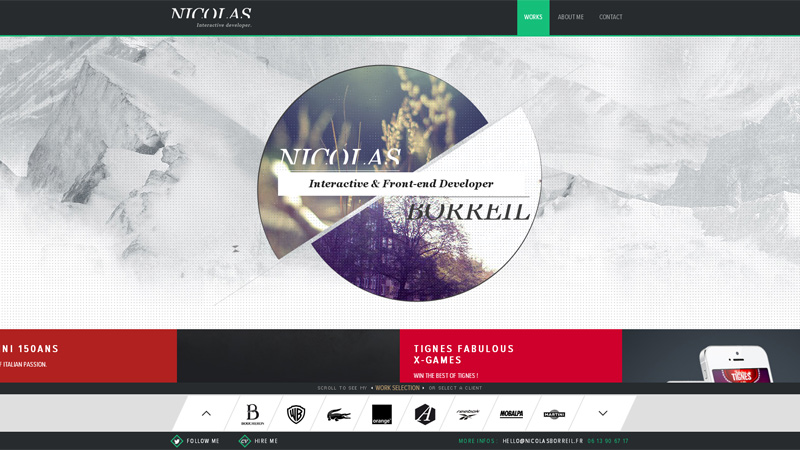 23. Mahedine Yahia
This is the portfolio of the 20-year old web designer from Paris.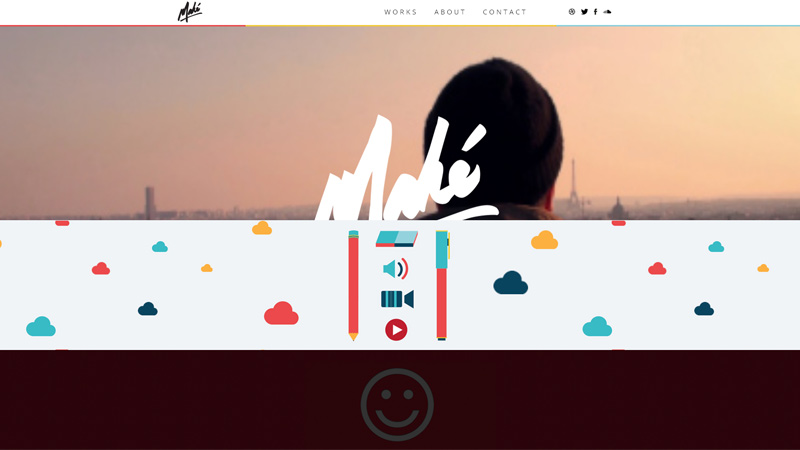 24. Cody Sielawa
Cody Sielawa is an interactive designer and developer from Grand Rapids, Michigan.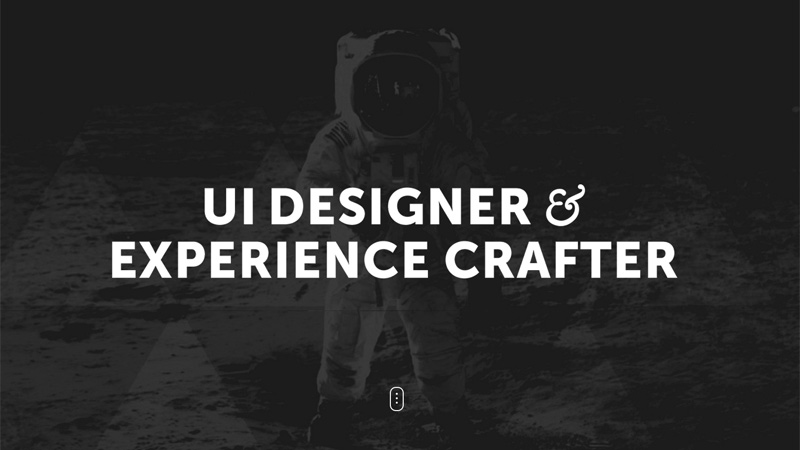 25. Florian J. Faerber
Florian J. Faerber is an interface designer based in Stuttgart, Germany.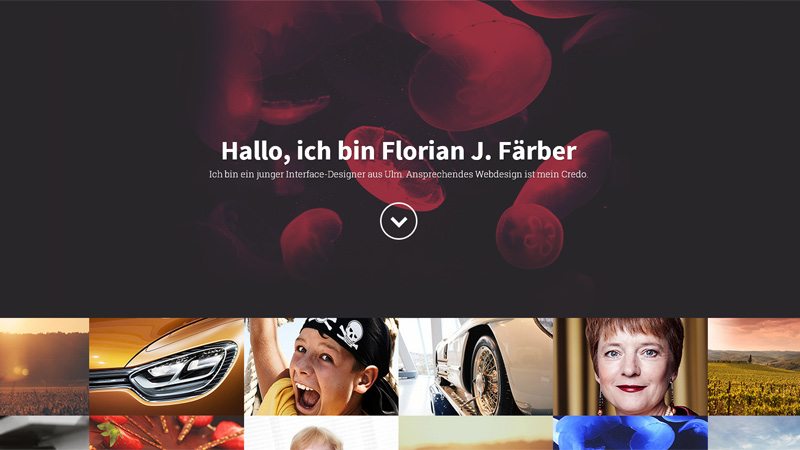 26. Kemie Guaida
Kemie Guaida is an illustrator and UI designer who has more than 15 years experience. She does illustrations, icon design, and typography.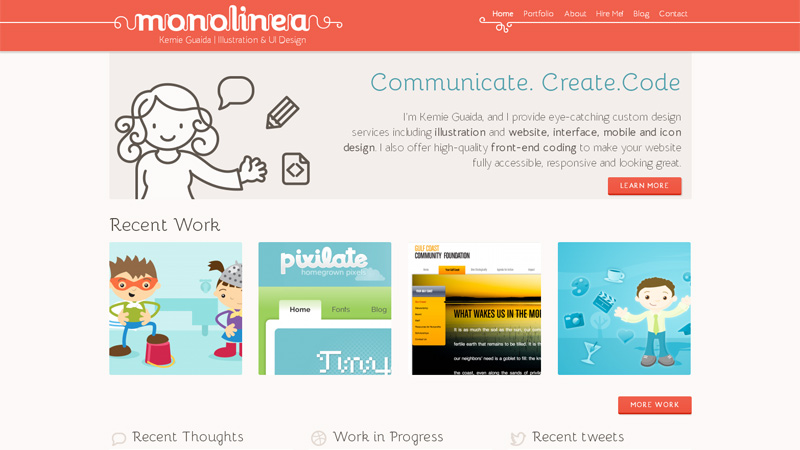 27. KEEN.ETHICS
This is a creative portfolio of the print, web, and interface designer from Germany.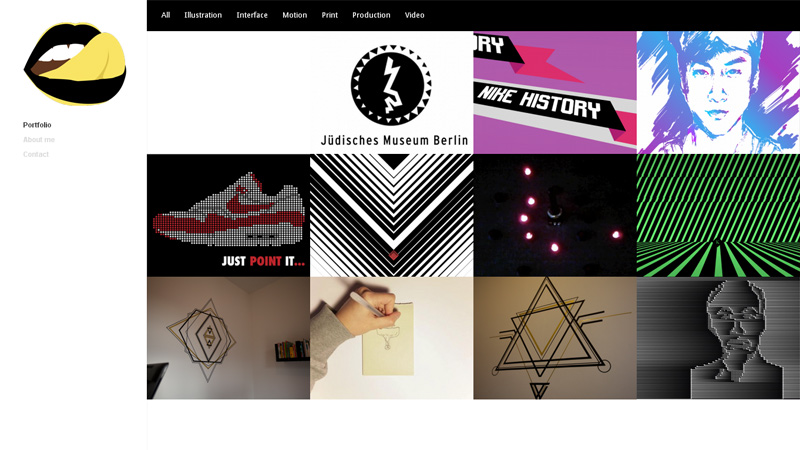 28. Neily J. Rook
Neily is an illustrator and designer based in London. He has worked with such prominent companies as American Express, Google, Walmart, Tesco Magazine, AOL, Meredith Publishing and Grooveshark.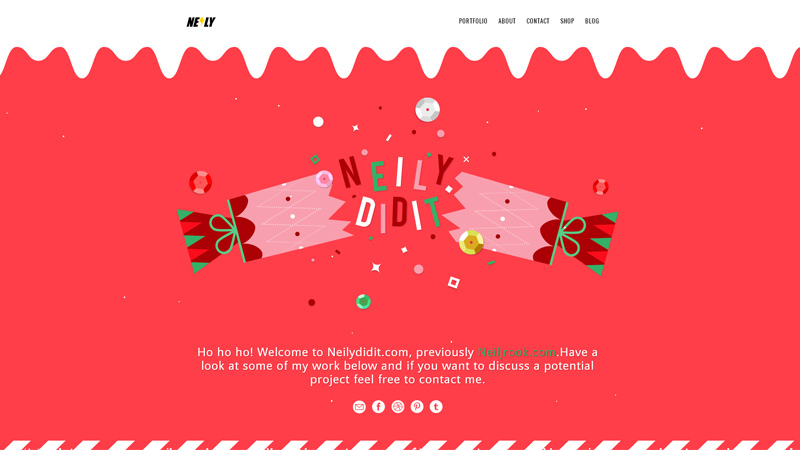 29. BecauseWeSaySo
The cool simple one-page website of Wes West who is a senior designer, illustrator, and animator.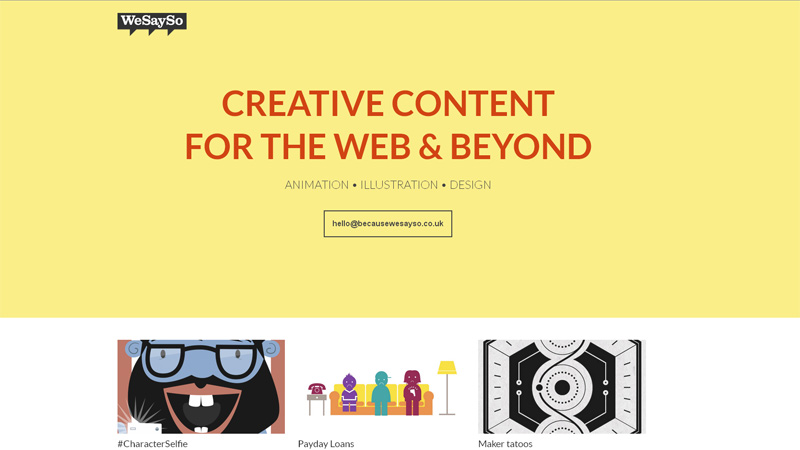 30. Tsuchinoko
Mike is a freelance French web designer with 15 years experience.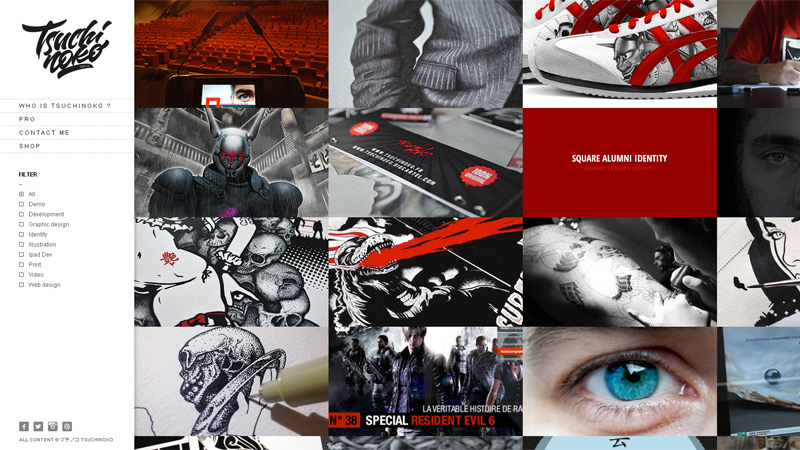 31. Flamy
Flamy is a creative team that works with web, design, and development.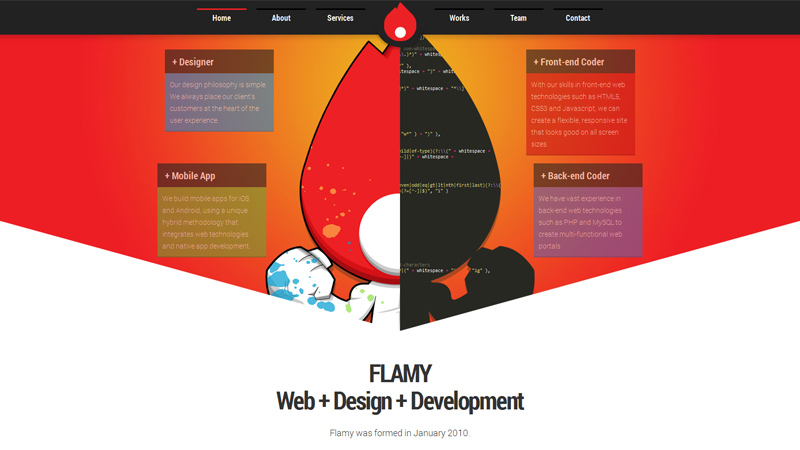 32. Sam Markiewicz
Sam Markiewicz is a front-end developer who is fluent with HTML, CSS, and jQuery, he's also a web designer. This guy is naked out there, so scroll down to dress him up!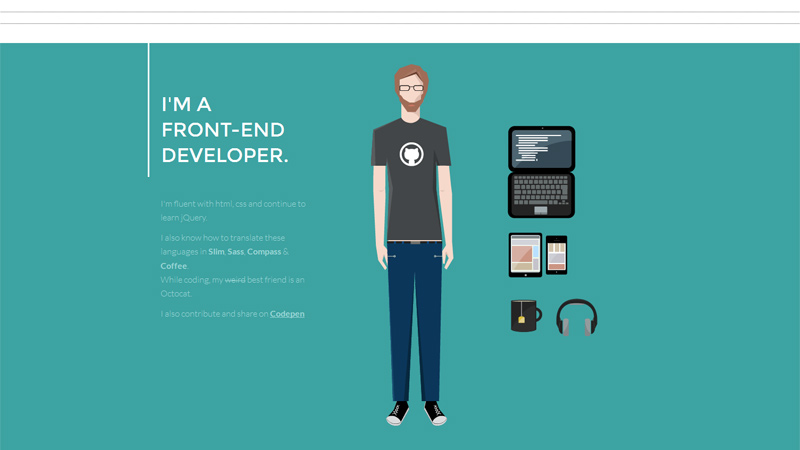 33. August
This site has an impressive home page with a video background. August is building a community of best artists and designers to share their experience with each other.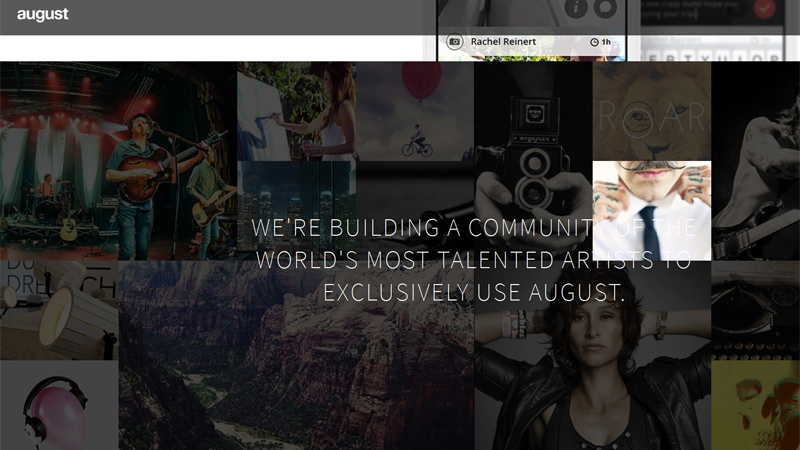 34. PixelLab
PixelLab is a small team of developers and designers working to bring new ideas to light.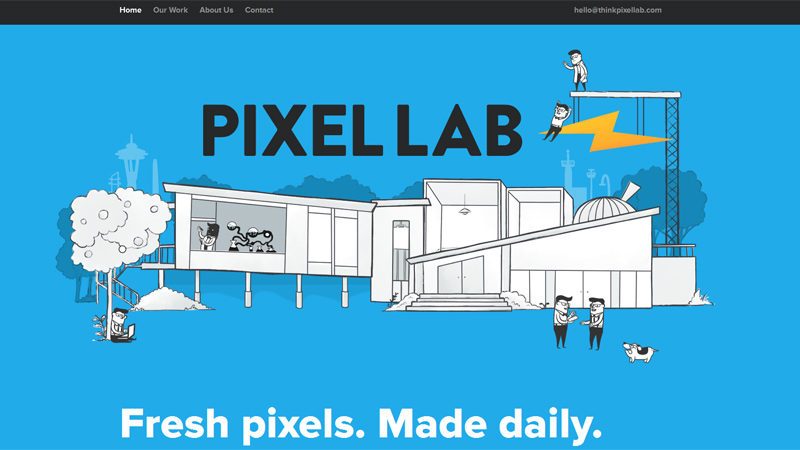 35. Gladeye
This is a prelaunch site version of the creative agency Gladeye.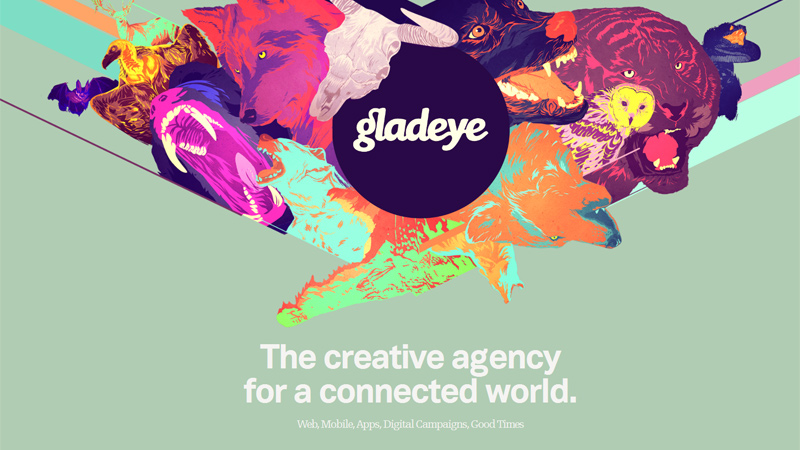 36. Tria
A creative group based in Thessaloniki Greece who have been working since 2002.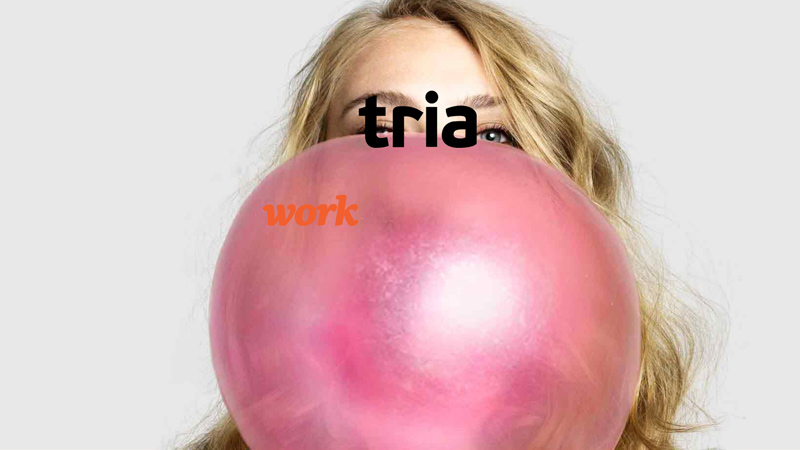 37. Leeann Pica
Leeann Pica is a hardworking and ambitious web and UI/UX designer.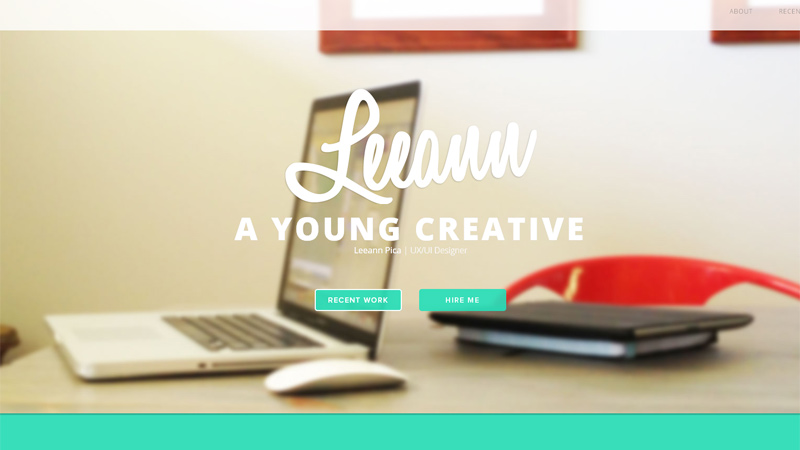 38. Evan Knight
Evan Knight designs for mobile, web, and software. He also enjoys developing for front-end, creating Motion Graphics, and learning new programming languages.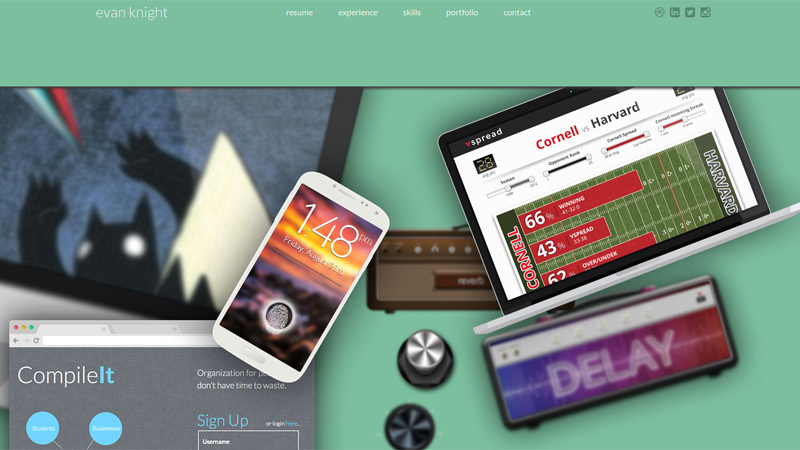 39. Ali Pordeli
Ali Pordeli a graphic artist living in Jacksonville, Florida. An illustration and design background led him to animation also.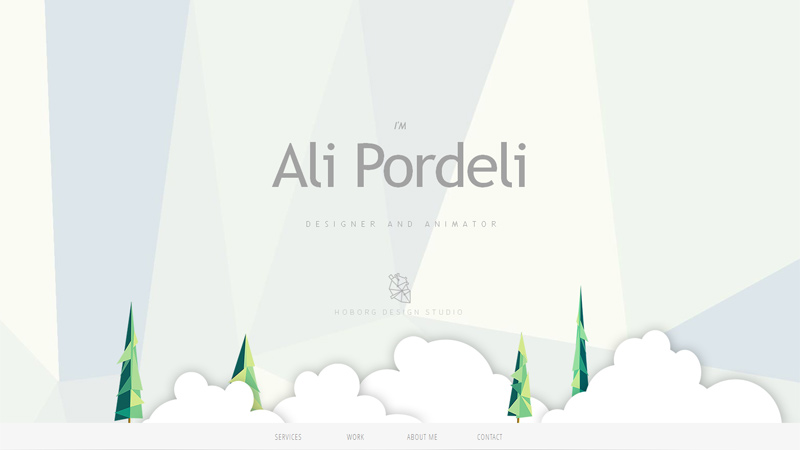 40. Julianna Sudi
Julianna Sudi is a digital designer who works with site building and site designing. She likes to design modern trendy websites.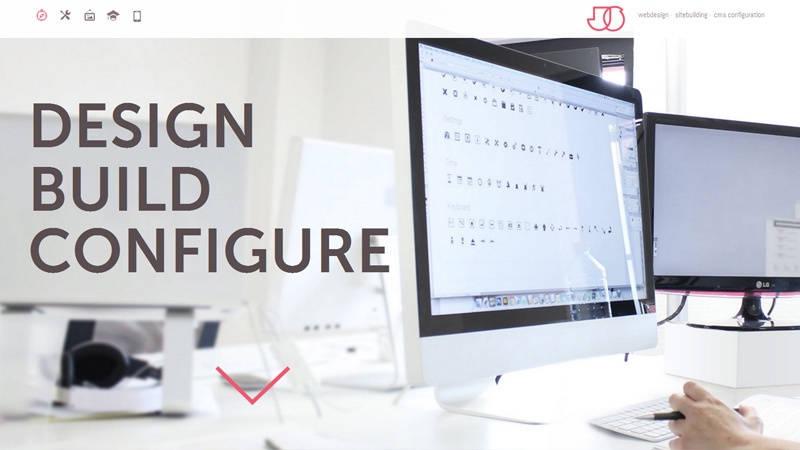 Conclusion
I hope this showcase inspires you enough to create your own interactive portfolio or try to improve your current one. Keep yourself trendy and stay tuned!
Welcome to the comments section to start a conversation. Which resume website do you like most and why?