The internet has changed the way we live, as websites have become part and parcel of our lives. From browsing for information to paying taxes and shopping for products and services, we tend to spend hours on the internet every day. But have you ever wondered what makes websites such powerful entities.
It has to be the hyperlinks, an amazing concept where different pages are interlinked to each other and loads of information can be packed into a single page which in any other form of media couldn't be achieved. The reality is 'web' thanks to the interlinking of the pages.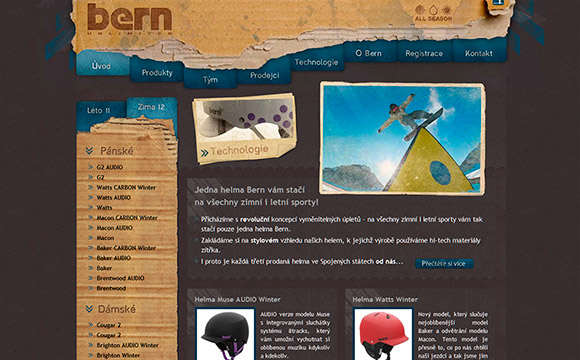 So, if you are planning to design a website which helps you stay ahead of the competition you need to work on linking the various sections and pages of your website. In technical terms we know this as website navigation. A website with poor navigation is doomed from the start. But more often than not we fall back upon the tried and tested navigation models.
The truth is although web development has evolved and websites have become more interactive, navigation has remained the same with little innovation since the days when people first started designing websites.
Let's Work on Perfect Website Navigation
We Are Sticking To the Status Quo
Browse through hundreds of websites and you will come across the same design and structure in website navigation. Although the internet is limitless, most web designers seem to have limited their thought process in terms of navigation. Most small websites have a simple horizontal navigation bar with links to different pages of the website. Often a few lines or words are hyperlinked to new web pages. These texts are usually presented in a different color or underlined to attract the website visitor.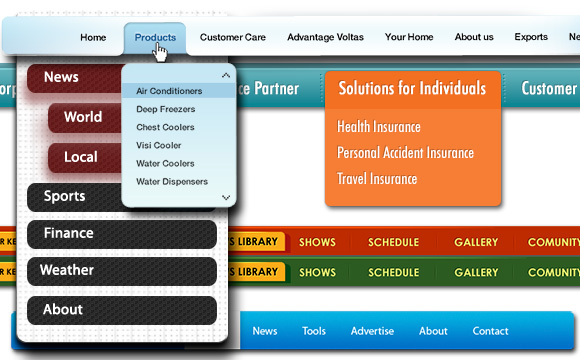 Large websites with more pages to link to often tend to have a vertical navigation panel which allows them to include more links. Some websites also use a fly-out menu, which allows them to list the sub-indexes. Now many websites make use of 'bread crumbs' which are often placed below the footer of the websites and link to a number of sections of a website. But sadly apart from these there is hardly anything that websites have done about the navigation.
Why Have We Limited Ourselves?
The answer is more than obvious as early developers were forced to follow such a structure of navigation due to the limits of the internet. Most users have become used to this type of navigation and most developers haven't ever tried to explore beyond the obvious. But as the internet evolves with designs becoming more creative and websites becoming pleasing to experience nothing much has changed with navigation. It is sad that although websites have become richer in features and are better optimized for speed the navigation has followed a status quo.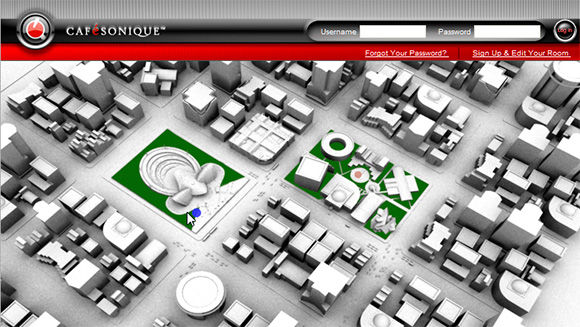 Apart from a small number of websites which are developed in Flash where navigation is done artistically nothing much has changed as far as navigation in a website is concerned. Flash based websites failed to gain popularity due to a host of reasons which included poor performance, limited SEO options, web accessibility and independence from a proprietary technology. It was good for a 'once only' developed website but not a feasible option for most websites which need to be constantly updated.
It's Time to Change
It is time that we seriously look into changing the navigation of websites, as this would pave the way for more interactive and visually attractive websites. The navigation has to keep up with the ever evolving website design. Apart from the aesthetics this will also better the user experience.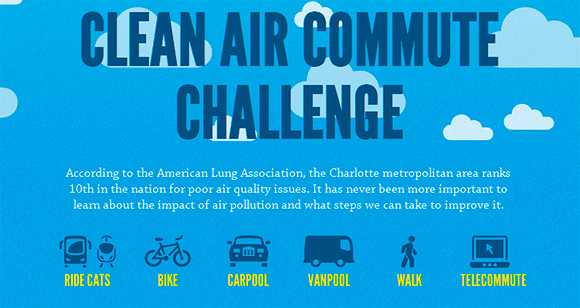 The technology is available for us to completely overhaul the navigation of websites. CSS3 and HTML5 have paved the way for some baby steps in this regard. Responsive web design has seen some navigation menus transformed with the help of media queries.
How to Go About The Change
It isn't a good idea to change something for the sake of changing and your entire exercise should be guided with a purpose. So what could be valid reasons to do it? Most websites have some introductory content on the home page, but how many of us read it? We generally go to the navigation panel and visit the pages we want to. So why not have the navigation in the center of the page rather than restrict it to the top or the left hand side of the page?
Such innovative navigation models are being tried by many websites as developers are making use of CSS3. It gives you a lot of options to experiment with the navigation of websites and many developers are trying to maximize the impact of websites using these modern navigation methods. What this does is gives you the opportunity to have the most important element of your website i.e. the navigation panel right in the center of the page.
It has Been Done Before
If you feel nobody has ever done it and this is some kind of a crazy idea, you are absolutely wrong. No one less than Wikipedia has created a homepage where the navigation is in the center of the layout. It links the homepage to various multi-lingual websites of the free encyclopedia.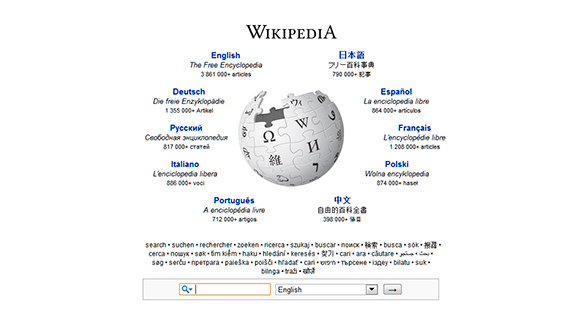 The famous 'globe structure' is one of the greatest introductions into how future website navigation might look. The website by itself doesn't need to explain things in text and rather graphically leads users to different pages of the website.
Importance for Important Things
This kind of innovative navigation isn't something out of the box. Every form of technological development has given importance to 'important things'. This visual highlight often allows the users to differentiate between the most important and the less important things. Just as you use your computer or laptop, do you ever wonder why the 'spacebar' on your keyboard is the largest key?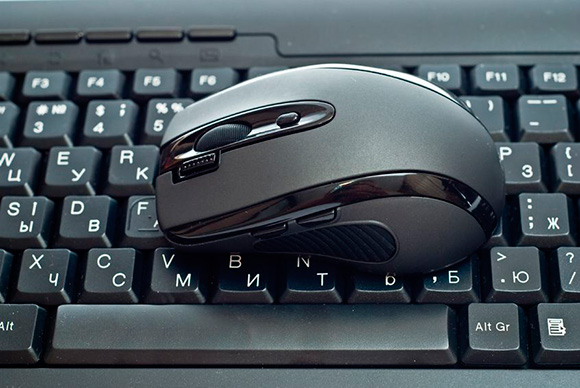 The answer is simple, it is the most important key on your keyboard and used most frequently. Similarly your sound system receivers, remote control, car dashboard all house a wide variety of size, shape and color which often denote the importance of certain things.
Give Navigation A New Meaning
Thus you need to give navigation in your website a completely new meaning. This can become the biggest selling point of your website. Your navigation can be in the center of the page or the 'Home' button can be the largest of the lot or you can even have multiple navigation panels on your website. The technology to do all this is available and the only thing required for a designer is to be innovative and creative. This would definitely push your website to the next level.
You can hire the services of a good web development company and ask them to create an innovative navigation method for your website. This is not child's play and you will have to make sure that the developers have in-depth knowledge of HTML and CSS. Along with the technology skills the developers should also have a good creative bent of mind as such advanced web design is a synergy between good technology and creativity.
Showcase of amazing navigation designs
Conclusion
Hopefully this article has inspired you to create more interesting, different and creative navigation menus in your future projects.
Do you agree that website navigation should be moving with technology, or do you prefer to see the old favorites that are tried and tested, and have proved successful for designers, developers and users?
Please share your comments and opinions with us in the section below.