Finding a great theme is one of the most time-consuming tasks that you have to face when building a WordPress website. There are so many theme marketplaces available today filled with thousands of themes that it makes the whole process of finding a properly coded and a functioning theme more of a herculean task.
As a result, more people now prefer to look for themes in smaller shops instead of big marketplaces as it makes things easier to find themes of higher quality and functionality. Let's face it, it just makes sense to buy a theme from a smaller and a curated theme shop that only accepts the best of the best WordPress themes than a massive marketplace that allows almost anyone to sell a theme.
MeridianThemes is one of those small theme shops that offers a smaller, yet high-quality, collection of themes with better features and support. Why should you check out this site? Well, there are several reasons that make MeridianThemes different from the others.
What Makes MeridianThemes Different?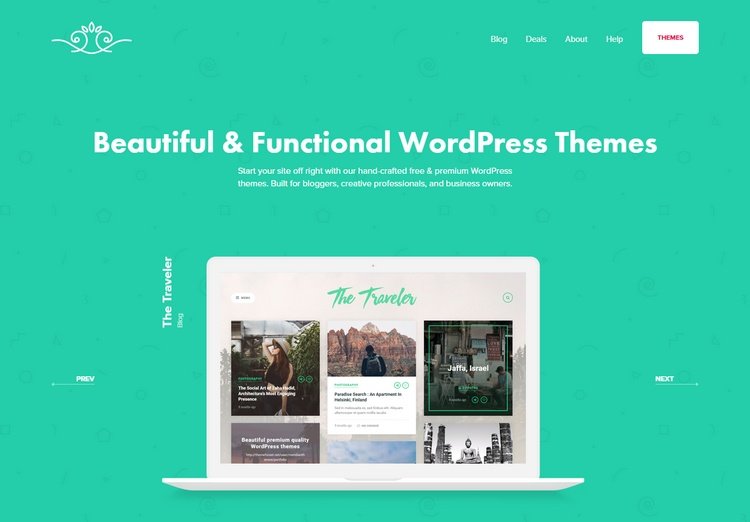 MeridianThemes is not just another WordPress themes shop. In fact, it's quite different from ordinary theme shops as it not only offers a collection of unique themes but the team behind MeridianThemes also follows a set of core values that makes them truly special.
Each theme in this shop has been carefully crafted to offer the best possible performance by getting rid of unnecessary code and bloat JavaScript effects and plugins. And they all also feature beginner-friendly theme options to allow anyone to easily customize the theme without any prior experience.
MeridianThemes also offers extensive customer support after the sale for each theme.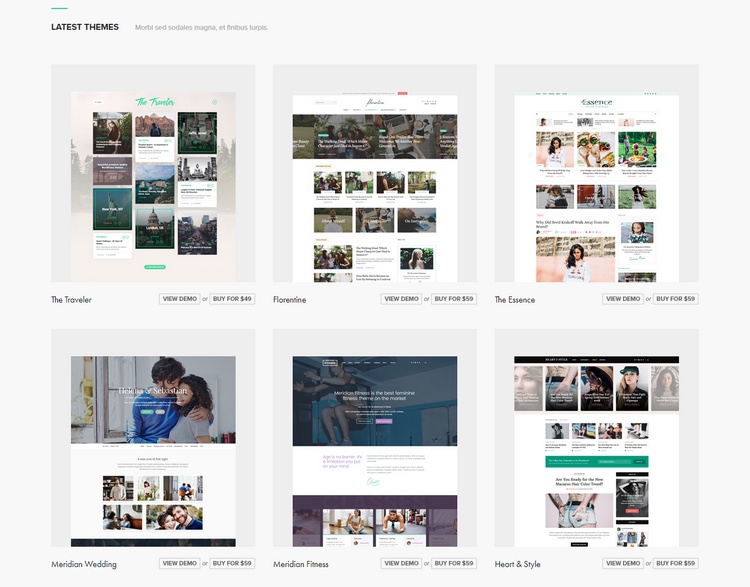 The exclusive collection of WordPress themes available on MeridianThemes includes only professional and responsive themes for bloggers, creatives, and small businesses.
Whether you're building a blog or a portfolio site, you'll find some great theme designs in this small shop.
Different Types Of Unique Themes
Even though themes on MeridianThemes share different designs from each other, they all seem to share a certain standard of design that you'll notice across all themes. It's more of an elegant trademark of a high-quality design.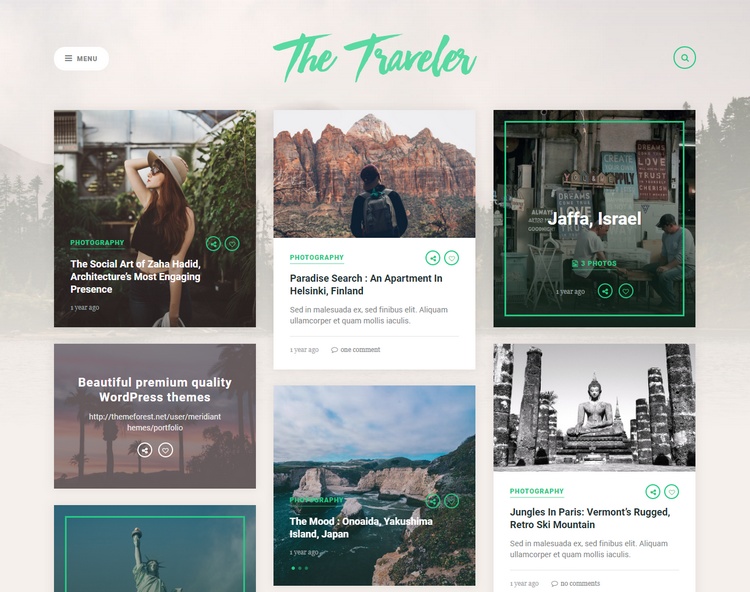 For example, The Traveler is one of the popular themes on the shop. And you can see the difference right away just by looking at its design, which has a unique theme layout unlike any other WordPress theme you've ever seen.
Of course, the site also has many other themes for other types of websites such as a beautiful wedding theme and a theme for a fitness or a gym website.
Buy Or Subscribe
Another great feature that comes with MeridianThemes is its membership plan. With a $69 per month yearly plan, you can download all of the themes available in the shop for a single price. Which also means you get to download all the themes that will be available in the future as well.
Or you can download a single theme for a one-time price of $59 with a lifetime license and 12 months of customer support.
There's also another plan for $230, which grants you access to all current and future themes on MeridianThemes with lifetime access.
Whichever way you prefer, this themes shop has a plan that fits every budget.
Plenty Of Great Deals
WordPress themes aren't the only great thing about MeridianThemes. The shop also has a special deals section that will come in handy when you're building your WordPress website.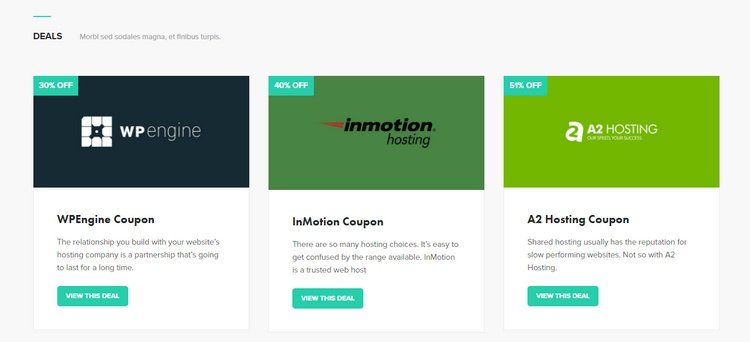 The MeridianThemes Deals section features a collection of coupons that allows you to buy web hosting for your brand new WordPress site at discounted prices. For example, the Siteground coupon allows you to buy hosting at 60% off. The WPEngine coupon gets 30% off your web hosting package. And the InMotion coupon lets you buy hosting from InMotion at 40% off.
Even if you're not looking to buy a new WordPress theme, it's worth keeping MeridianThemes deals section bookmarked on your browser to get discounts the next time when you're looking to buy web hosting.
Summary
In a time where WordPress theme marketplaces are becoming saturated with low-quality and poorly designed themes, it would be wise for you to keep a unique theme shop like MeridianThemes in your bag of web development tools. Just in case for your next web design project.
Keep in mind that this small shop is still growing and you'll see more great themes, deals, and features in the near future.