Today we are proud to release a Free Modern WordPress Theme designed and developed by Marios Lublinski from Dessign.net for Onextrapixel and its readers. The theme is totally unique and simple, it's great for any graphic designer, illustrator or photographer to showcase their portfolio.
If you are looking for an innovative WordPress theme with a little twist to separate you from the crowd then the NeueGrafik theme is for you, hope you enjoy.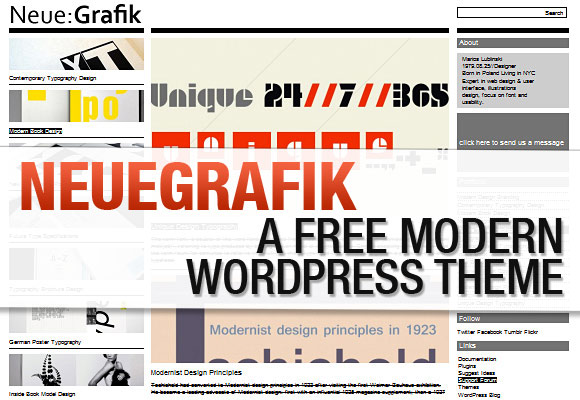 About the Design
The inspiration behind this theme, came from the amazing Swiss, Dutch and Netherlands graphic designers. The modern simplicity and the grid system inspired me to create this unique theme style combined with WordPress CMS. With the NeueGrafik theme the focus is on your work, designers are looking to showcase their portfolio with emphasis on the originality of their artwork, and not the theme itself.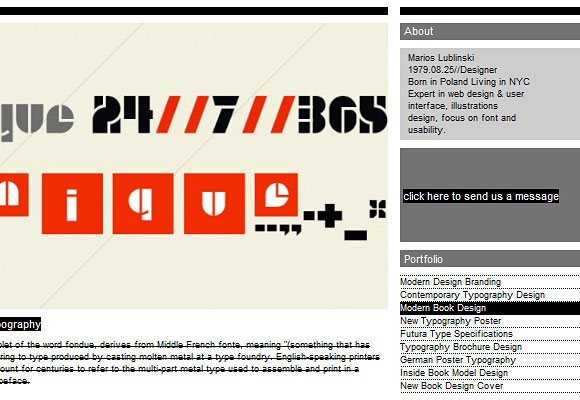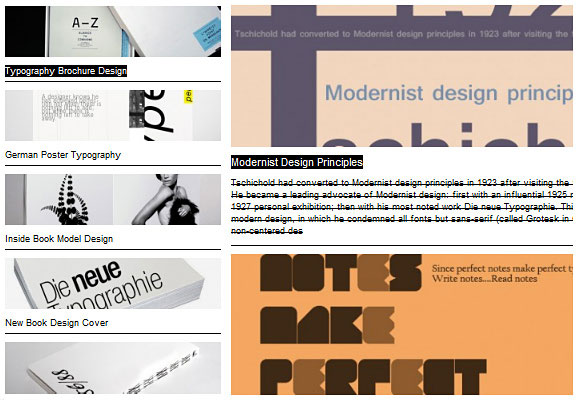 Theme Features Include:
The theme comes with nice extra features, which have a detailed video overview. The video will walk you through on how to install the theme and customize it:
Valid XHTML+CSS
WordPress 3+ Compatible
Support and Updates
Embraces Social Media
Firefox, IE7+8, Safari compatible
Video Overview
Download the Theme for Free
This WordPress theme is released under GPL. You are free to use it for any of your projects without any restrictions. You may modify the theme as you wish. Please help us spread the word by linking back to this original article.
We offer our sincere thanks to Marios Lublinski from Dessign.net for creating this Free WordPress theme.
Our freebies are especially for our readers at Onextrapixel and the design community. If you'd like to release icons or any other freebies on Onextrapixel, feel free to contact us and we will be more than happy to assist you with that.
[freebiesub download="http://cdn.onextrapixel.com/wp-content/uploads/2011/03/NeueGrafik.zip"]