It is no secret that the world as we know it is in a constant state of change. So much so that some may argue that the meaning of life itself is to progress. The problem with this growing and ever changing world that we live in is that most of us are always looking for the next big thing. When you are a company, this can sometimes translate into a question of "How do we maintain our client's focus?" The answer to this usually involves rebranding.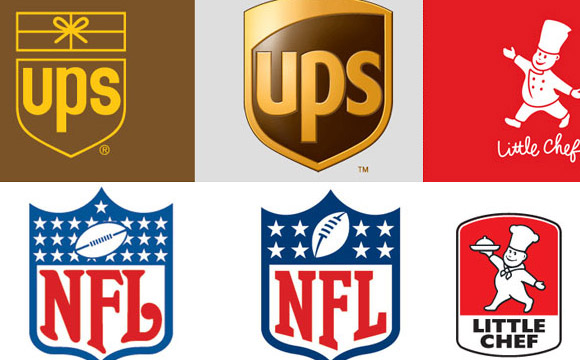 Rebranding can involve several things. It can be anything from updating your company look, to changing the name, to changing the services or products provided. It's trying something new to capture better or more attention for your company. From your billboards, to your custom cardboard display, to your business cards, your logo has to speak for your business. In this article, we're going to take a look at rebranding from a design aspect.
Why Rebrand?
If you're thinking of rebranding, why? should be the very first question you ask. Rebranding can breathe new life into your business but it can also be rather risky. If done for the wrong reasons, a rebrand can bring about the exact opposite effect of the intended goal. A long standing company with a solid reputation that suddenly decides to change their look just for the sake of change, might do themselves harm rather than good. For example – Gap.

If you managed to miss the Gap rebrand saga in 2010, be thankful. Gap decided to change their logo to keep up with current design trends. The company wasn't hurting, they were not selling a new style of clothes, they just felt that by changing their image they would appeal to the youth of today and tomorrow. The new brand however, was digitally lynch-mobbed by the social media public. After weeks of abuse, the company finally decided to drop the new brand and stick with what they already had. Neuromarketing called it a "Neuro Failure" while EMP&A called it the "Worst marketing failure since New Coke."
There are reasons why a rebrand makes perfect sense however. When one company merges with a new company, a new brand identity usually, and successfully follows. Company growth can also spur a successful new identity. Also, if the company decides to change their line of available products and market to a new audience, a new brand might help them to do so. But, as you may guess, the number one current reason to rebrand is Economic Recession. Changing it up during a recession can restore faith and uplift downfallen consumers. For example – Chevron.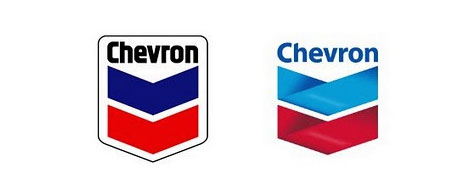 Back in 2008 when the price of oil was shooting up and people were beginning to turn in their cars to save money, Chevron updated their look to a cleaner and shinier new design, and then began shopping in order to widen their range of natural gas operations. The venture worked and Chevron is now ranked #3 by Fortune 500 Magazine in their annual ranking of America's top and largest corporations. WalMart (who also recently rebranded) took the #1 spot.
If you are a sole proprietor, timing and growth are usually the biggest factors. This year I had the pleasure of designing a new logo for Cartoon Ink – also known as Patrick LaMontagne, digital painter and award winner. This past year Patrick found himself in a position of sudden expansion. He had just won a major award for one of his digital paintings and was receiving a lot of new attention. The attention grew and he eventually signed with Photoshop Cafe to produce training videos.

Shortly after, Patrick realized that the self designed website and logo he had been working with were no longer functional for his needs. He really liked elements of his logo, he just wanted a cleaner, and more professional look to go with his new found endeavors. To my great relief, not only did Patrick love his new logo, but so did his audience.
So now that we've taken a look at some of the reasons why, now let's take a look at…
What Works?
It's been my experience in the past, that if you are going to give your logo an overhaul, then keeping key elements of the old logo, while simplifying the look is your best way to go. I really believe that this is a large reason as to why the new Gap logo didn't work as planned. People can get attached to images. Stray too far from the original design, and you may end up with a riot on your hands.
But, don't take my word for it. Here are some logo rebrands that have been noted as being good ideas. Each new design springs from elements found in the old design. Take a look at each and see how they compare with their old counterparts.
Newsday
Company: Newsday – Long Island news coverage
Rebrand Date: March 2011
Reason For Rebrand: Company felt the need to update their on-line presence and wanted their print logo to match.
Element of Success: Switching from a Serif Font to a Sans Serif font makes for a cleaner and more modern look that works well with web and print.
UPS
Company: UPS – postal delivery service
Rebrand Date: March 2003
Reason For Rebrand: UPS wanted to drop the package in order to encompass a wider range of services.
Element of Success: Keeping the shield and making it stronger not only helps to merge the new with the old, but also brings about a sense of security. Your packages are safe with UPS.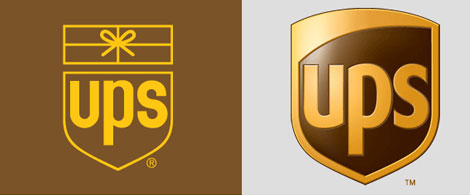 Discovery Channel
Company: Discovery Channel – TV channel involving science and world discovery
Rebrand Date: March 2008
Reason For Rebrand: To match the branding of its sister channels Animal Planet, Science Channel, and History Channel, and to introduce an updated line of shows.
Element of Success: The elongating of the logo makes it easier to display, and you now focus more on the name rather than the globe.
Walmart
Company: Walmart – chain of superstores
Rebrand Date: June 2008
Reason For Rebrand: To represent the changes being made within the company in order to improve reputation.
Element of Success: By no longer dividing the two words "wal" and "mart" they are making for a more comprehensive and complete brand name.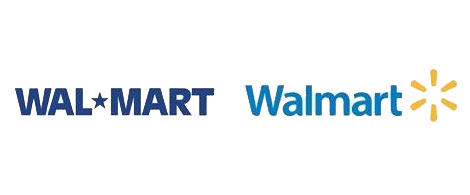 National Football League
Company: National Football League – USA official sports association
Rebrand Date: April 2008
Reason For Rebrand: To make an evolutionary, but not radical change.
Element of Success: Bolder colors make for a stronger statement. The new logo has more meaning as each star now represents the eight AFC and NFC divisions.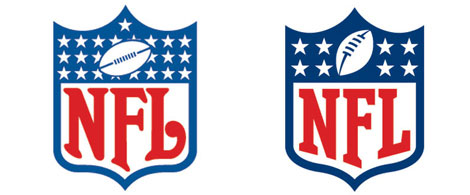 Toys R Us
Company: Toys R Us – chain of toy stores
Rebrand Date: October 2007
Reason For Rebrand: Company chose to drop the quotation marks around the R in the hopes of making the name more kid friendly.
Element of Success: Moving the star inside of the R makes for a cleaner and more unique look.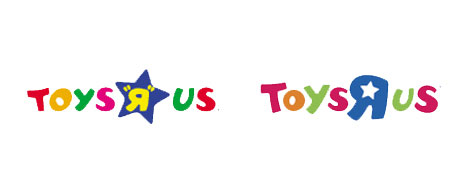 Science Channel
Company: Science Channel – an information based TV channel
Rebrand Date: April 2011
Reason For Rebrand: To encompass a more multi-functional brand that could expand beyond television.
Element of Success: The gray blob was designed to take on different shapes and is called "Morph" to show the endless possibilities of science.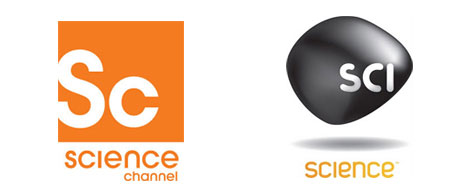 PetCo
Company: PetCo – chain of pet supply stores
Rebrand Date: Aug 2011
Reason For Rebrand: To compliment the new modern look of the stores as well as the new focus on organic products.
Element of Success: Less retro and more modern feel will be easily translated to the new in house "Planet Petco" earth friendly products.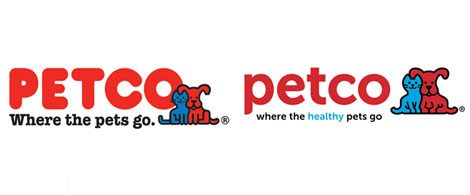 Red Lobster
Company: Red Lobster – chain of seafood restaurants
Rebrand Date: November 2010
Reason For Rebrand: To encompass the new interior designs of all restaurants as well as a newly refreshed menu.
Element of Success: The new logo is now more web friendly due to less detail.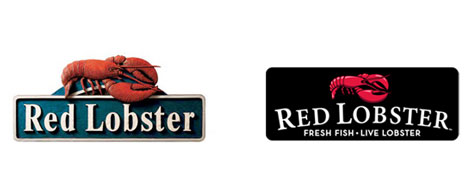 Little Chef
Company: Little Chef – chain of diner type restaurants
Rebrand Date: Spring 2011
Reason For Rebrand: Company was purchased by new owners in 2007 and has spent the last three years working on a full company overhaul.
Element of Success: By removing the tray, the chef now suggests that they are open to a wide range of menu possibilities as well as being more welcoming. He is also slimmer and more modern to represent a healthier chef.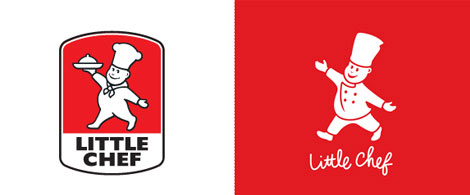 Nabisco Snack Well's
Company: Nabisco Snack Well's – healthy snacks that taste unhealthy
Rebrand Date: Spring 2011
Reason For Rebrand: To reintroduce the product after a five year hiatus of advertising.
Element of Success: The new design is elegant and rich looking which in turn suggests indulgence.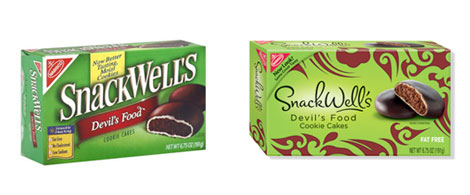 Conclusion
Customers have a tendency to attach themselves to preset ideas and change can often be met with confusion. However, rebranding is nothing to be afraid of. When done for the right reasons, a new look can really make for a positive impact. Just make sure you are agreeing to the rebrand for the right reasons and not just to "spice things up."
Remember that with a strong brand, consistency is key and if a change needs to be made, then subtlety might just be your best option. By keeping a sense of familiarity between the two logos, you will help make the transition between old to new, a smooth one.