Most people are visually inclined to beautiful and sexy images. This concept is especially important if you are selling something sexy. What better place to start than the lingerie industry? Rather than have a visitor read through tons of information and slowly try to digest them, the designer would want them to see intriguing images that can leave a deep impression on their minds and stimulate their imagination.
Over the past few decades, the use of increasingly explicit sexual imagery in consumer-oriented print advertising has become common place. This dependable trend has even spread exponentially online.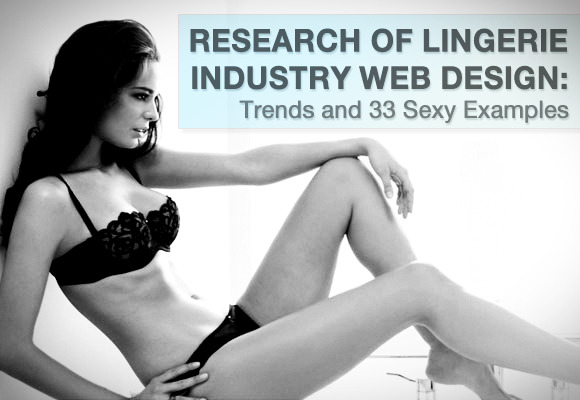 Sexuality is considered one of the most powerful tools of marketing particularly in regards to both online and offline advertising. Post-advertising sales response studies have shown it can be very effective for attracting immediate interest, holding that interest, and in the context of that interest, introduce a product that correlates with that interest.
Fashionable Lingerie Industry Web Trends
We will briefly discuss about the modern trends of lingerie and intimate apparel and how they have integrated them perfectly into web design.
Sex Appeals
The use of sexual or erotic imagery is commonly used in these websites to draw interest to a particular product, for the purpose of a sale. A feature of sexuality in lingerie advertising is that when the imagery used, such as a pretty woman, is automatically linked to the product being advertised. The purpose of the imagery is to attract the attention of the potential customer or user.
Large Beautiful Model Photos
The larger the photos, the better the result will be. What better ways of maximizing the effects of their products than to have beautiful models wear them? Who would want to see products on a lifeless mannequin or being displayed individually without any stimulating thoughts? This way, women will imagine wearing them and men can't wait to see them.
Great Image Gallery
The best way to display large beautiful images is to have a powerful gallery. The gallery allows visitors to navigate and browse through the pictures with minimal delay. Together with other design elements, the image gallery clearly makes any lingerie site stand out.
E-Commerce Capability
Most lingerie websites are aware that in order to improve their sales, they have to sell their products anywhere and anytime. Remove the restriction of a physical shop, customers can order lingerie at the comfort of their own home after being hypnotized by the sexy web design concept.
Sophisticated and Elegance
Such websites basically reprogrammed the visitor's sub-consciousness to make them convinced that by wearing their products, they will be categorized as one of their beautiful models. Every image at the site is well taken in a classy posture. Sexuality is no longer cheesy when displayed in a new refined style.
33 Sexy and Gorgeous Lingerie Industry Websites
Here is a visual extravaganza for you with 33 of the sexiest lingerie industry websites to enjoy.
Agentprovocateur
The mysterious and intriguing colour scheme of Agent Provocateur truly has their visitors' imagination running wild..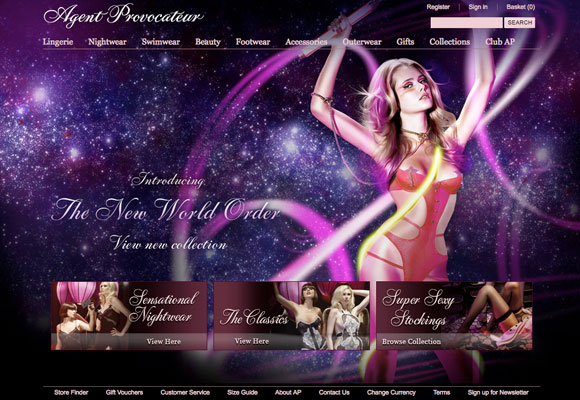 Bendonlingerie
Informative and visually appealing, Bendon lingerie keeps visitors staying for more.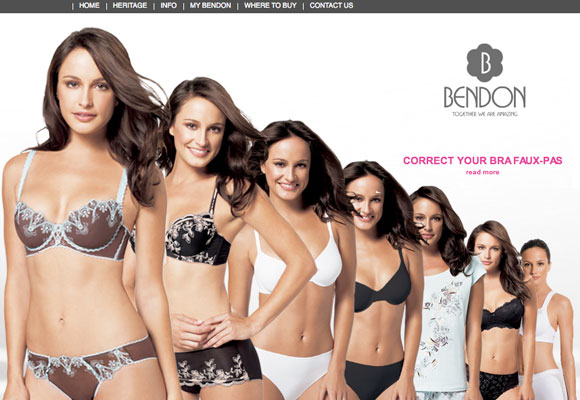 Wonderbra
The cheesy and naughty appeal turns up the heat for Wonderbra.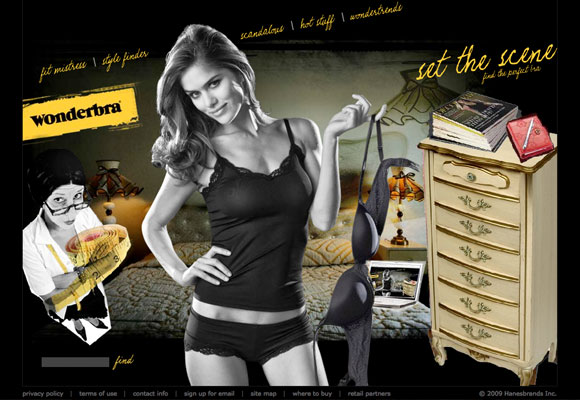 Charnos
Sexy and hot models on Charnos are the reason why men often visit the site.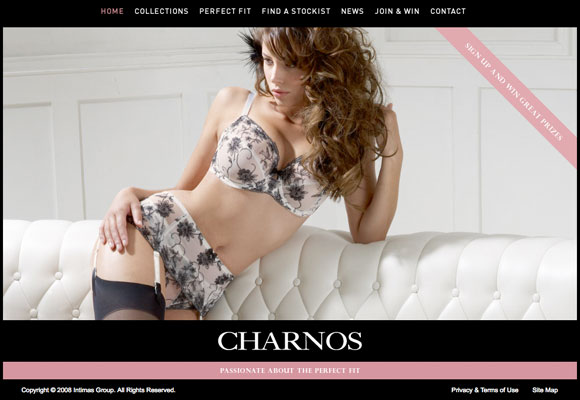 Lasenza
With e-commerce facilities, La SENZA makes ordering products easy and convenient.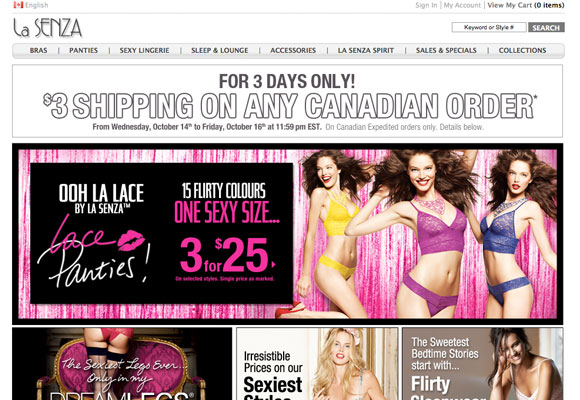 Mylausa
Large, sexually captivating images make customers have the urge to purchase the products instantly on the site.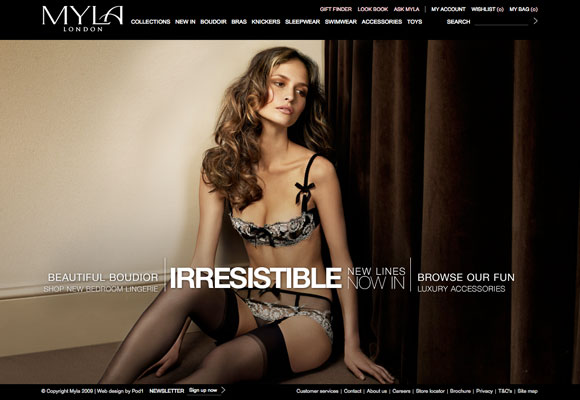 Valisere
This is yet another classic example of sexy images produced by Valisere lingerie.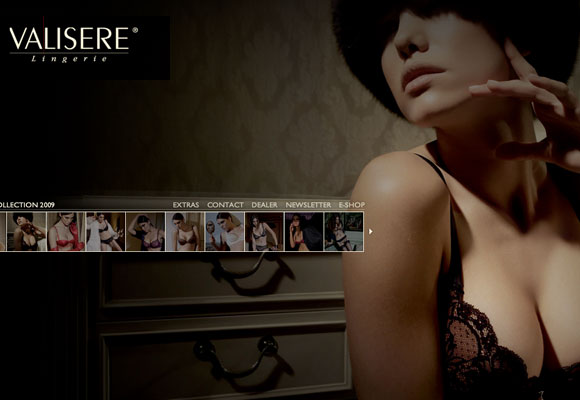 Wol-bar
The success key for WOL-Bar of Poland is to integrate its products with both beautiful models and different exotic places brilliantly together.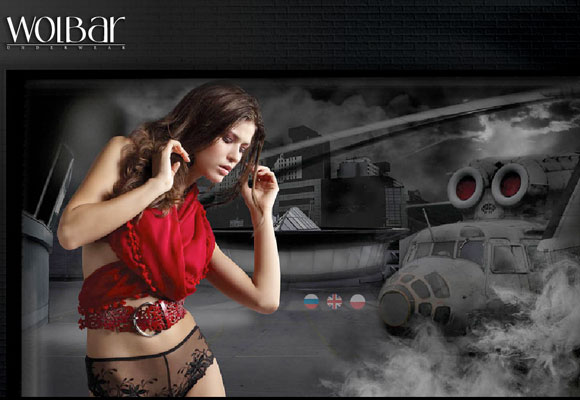 Fantasie
Fantasie brings lingerie into a new dimension with sophisticated styles and blissful fabrics.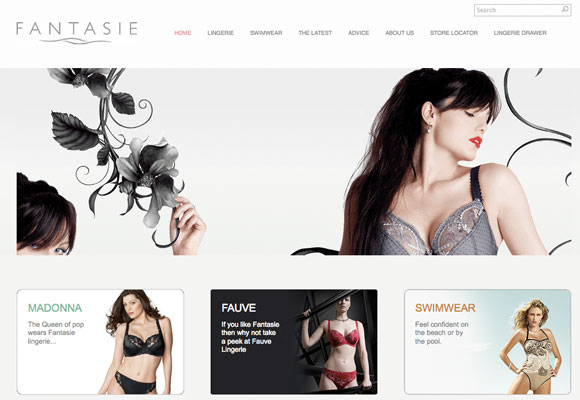 Ballet Lingerie
What better way to project the Ballet Lingerie Brand than on a beautiful and elegant model?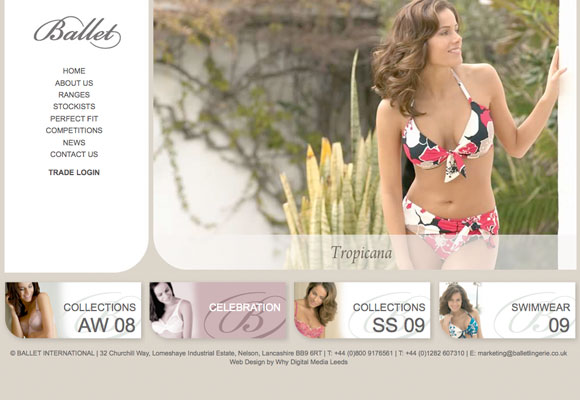 Keia
Keia also known as Karen Ellis Intimate Apparel makes use of social media to connect with their customers.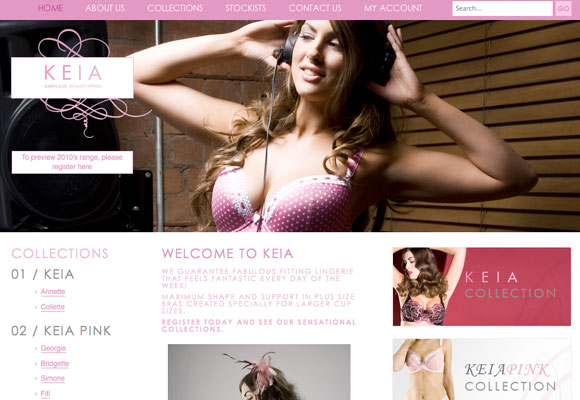 Laperla
La Perla is Italian style and artisan-ship combined as the ultimate expression of romance and femininity.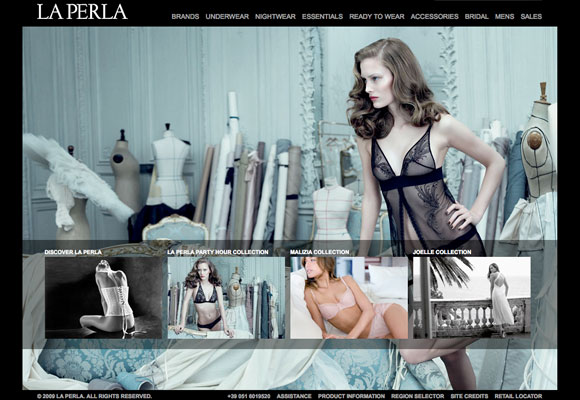 Lise Charmel
Lise Charmel present their products stylishly on their models.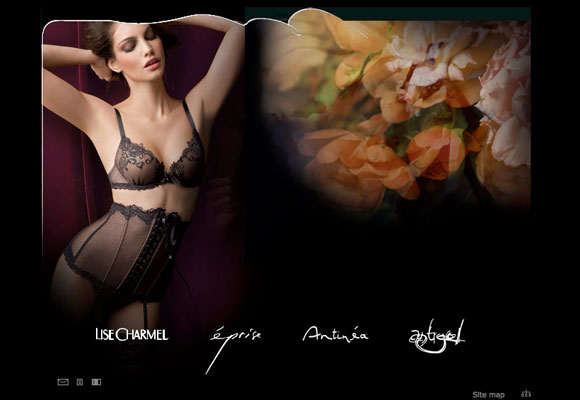 Mendels Fashion Group
Mendels Fashion Group has both LingaDore and Y.E.W.O under its belt with a beautifully created flash site.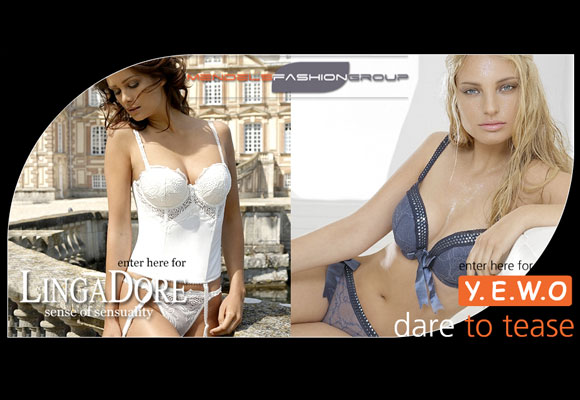 Montelle
Montelle Intimates clearly know how to make use of large sexy images.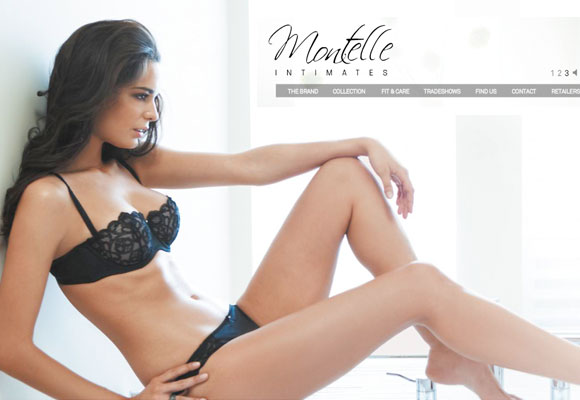 Paladini lingerie
Gianantonio A Paladini has a great image gallery with awesome images bundled with music.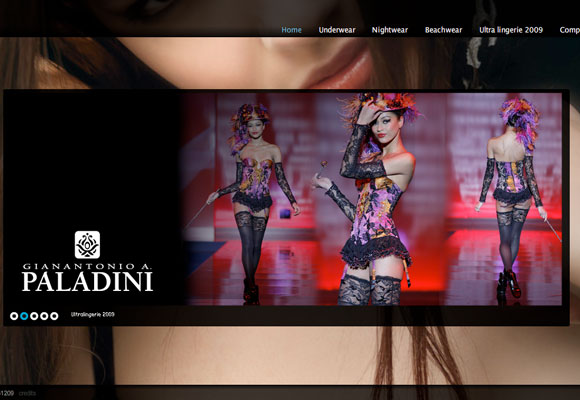 Ravijour
Ravijour lets you have a look at an East Asian lingerie website design.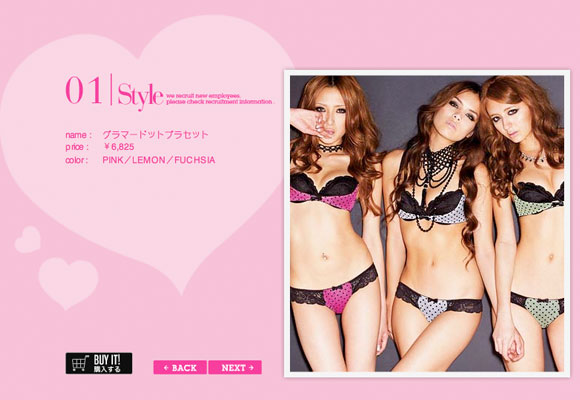 Ultimodirect
Ultimo, the leading designer lingerie brand has in fact all that you would expect like social media, videos, e-commerce and great gallery features.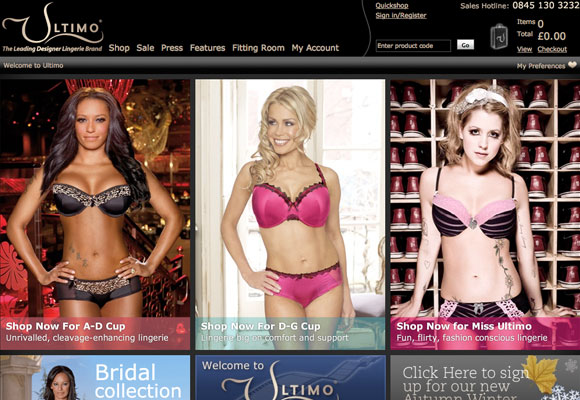 Victoria's Secret
Victoria's Secret, perhaps the most famous brand, has comprehensive information and products in its e-commerce site.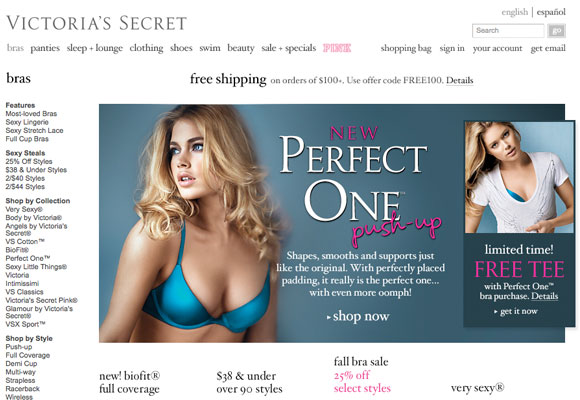 Intimissimi
Intimissimi's photo gallery is truly a visual extravaganza.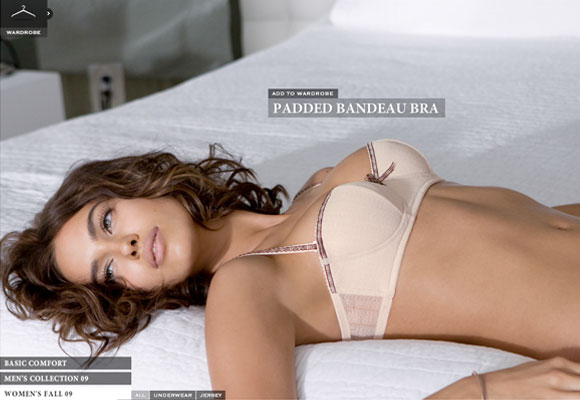 Leggera di Lormar
Leggera di Lormar Italy has a stunning flash website with audio features.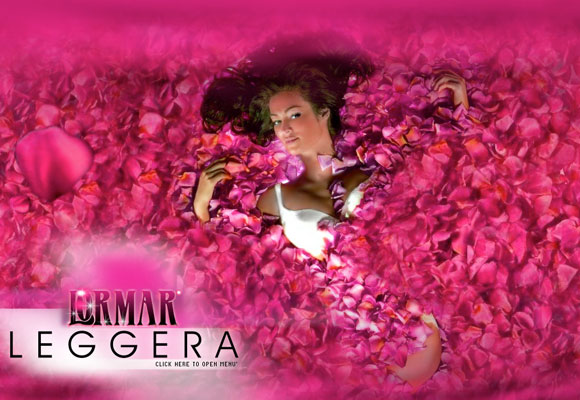 Verdeveronica
Verde Veronica has a slightly different layout in the site design with a magazine style focus.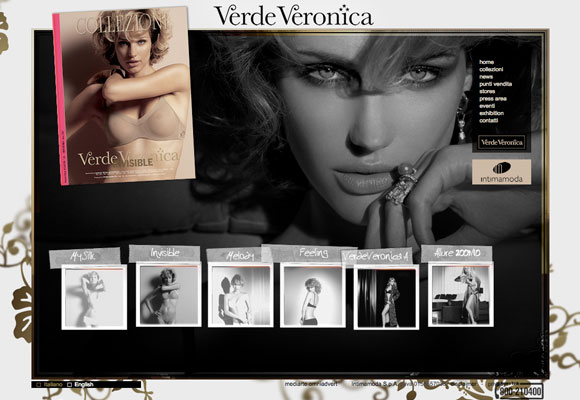 Triumph
Triumph, another famous brand for inner beauty apparels, has images that are simply refreshing.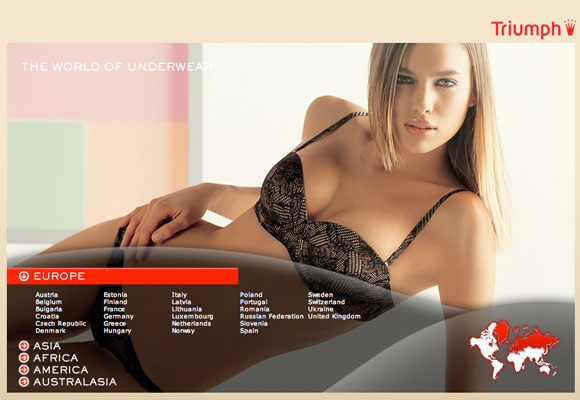 Argentovivo Fashion
Argentovivo's sexy pictures are bound to dazzle you.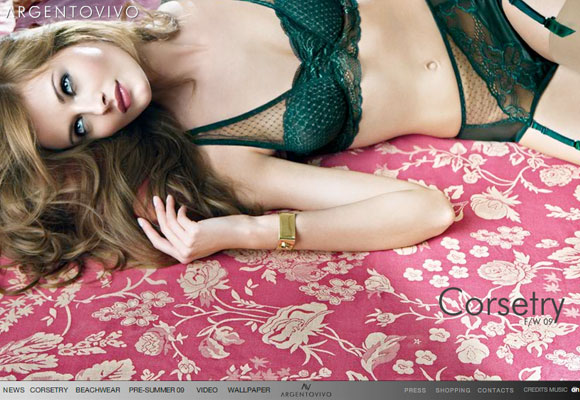 Claire Pettibone
Claire Pettibone has delivered high quality large images in a fashionable way.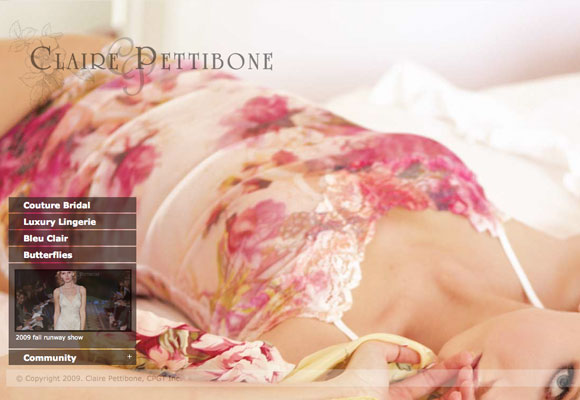 Elle Macpherson Intimates
Elle Macpherson Intimates believe in showing full and large product images in their catalogue.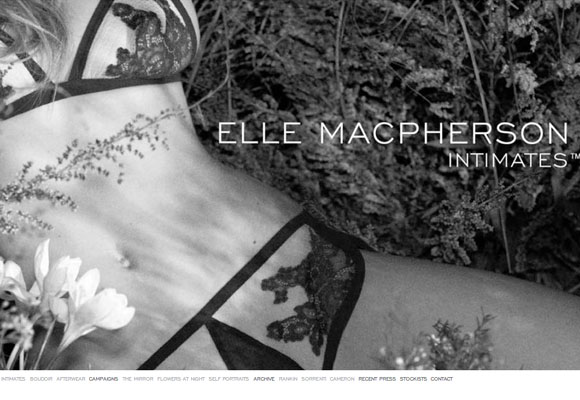 Ewa Bien
Ewa Bien Lingerie produces a light and stimulating feeling for its customers.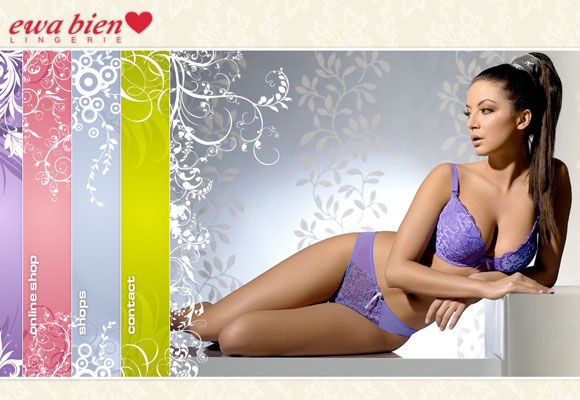 Curvykate
Curvy Kate shows you that being big definitely have its advantages.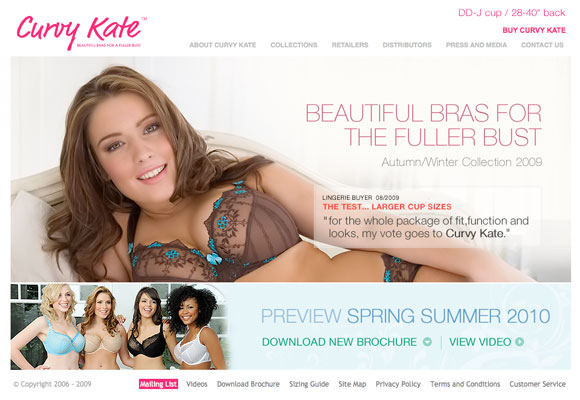 Passionata
Passionata escalates the whole viewing experience by making use of videos.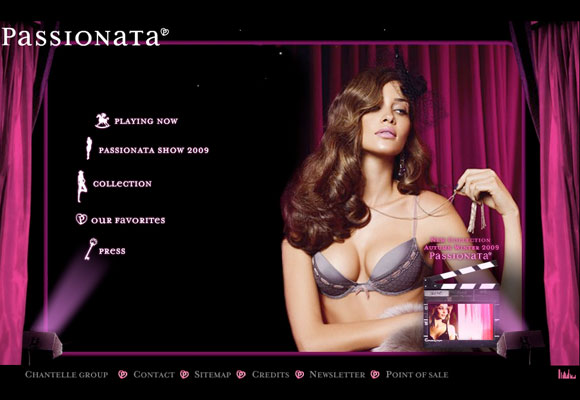 Cotton Club
Cotton Club is another strong believer of displaying large sexy images.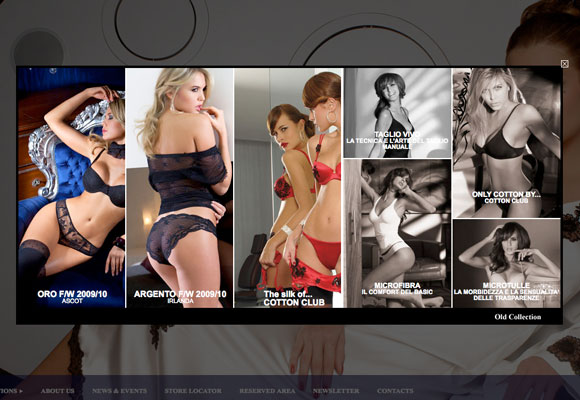 Margheritamazzei
Clean and simple interfaces allows visitors to concentrate on the product's beauty.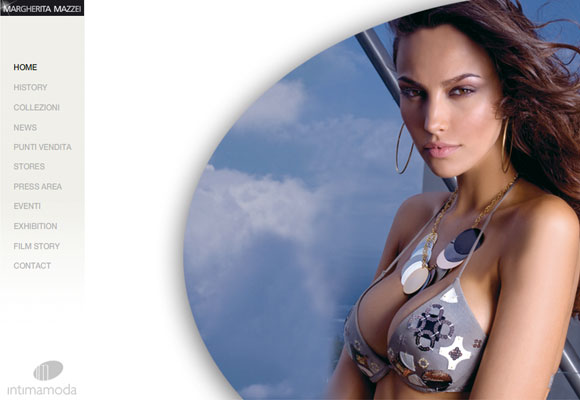 Christies Lingerie
Photographs in the photo gallery are all beautifully taken, with each image focusing on style and class.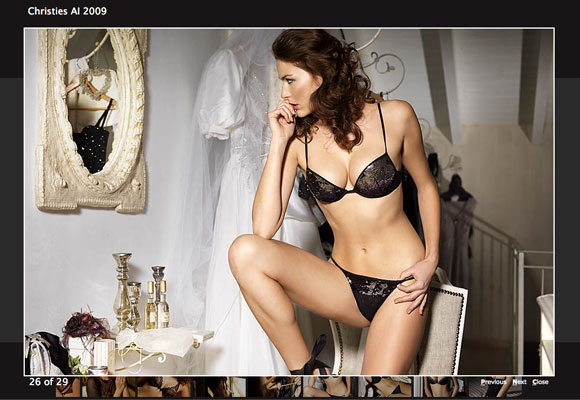 Sapph Lingerie
A powerful and comprehensive site that's beautiful and informative.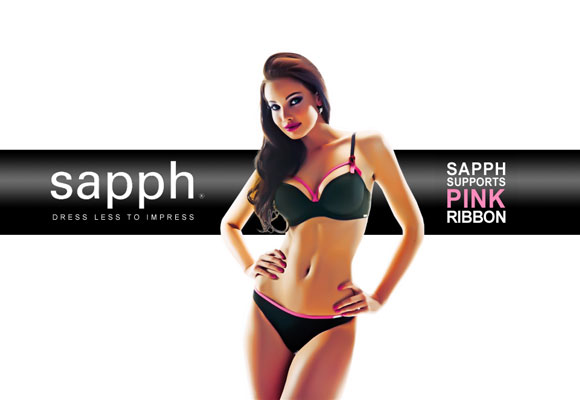 A Visual Extravaganza
These beautiful and sexy lingerie websites have combined sexuality and style perfectly to be a great visual experience. Do you know of any other beautiful lingerie websites or can you think of any trends that lingerie industry sites should have? Feel free to discuss it in the comment box below.