One of the best sources of inspiration for artists and designers is nature. You can see lots of artwork inspired by nature, artists and designers use colors, textures, objects and photos of nature in their work. The rainbow is definitely one of the most colorful nature objects which inspires everyone. In this showcase I have collected some colorful websites with rainbow elements. Some of these use lots of colors, others use colorful lines similar to those of the rainbow while others use actual rainbow images.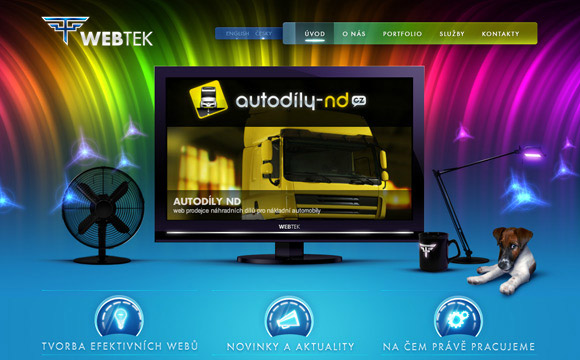 Showcase of Rainbow Elements in Web Design
In this web design showcase you will find 25 impressive examples of rainbow inspired websites with short descriptions.
Designfabrika
Designfabrika uses a beautiful combination of a wood texture and a rainbow inspired background.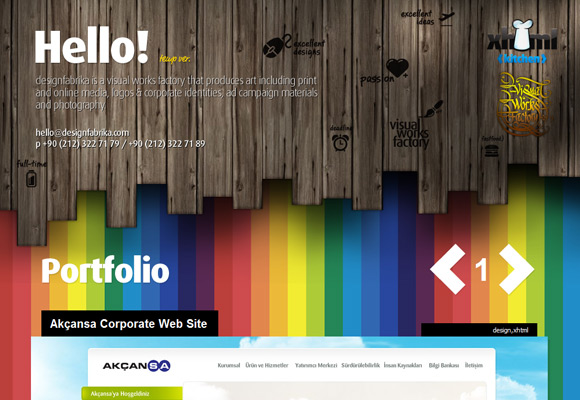 Instagallery
A small accent of rainbow on the left side of the website adds some identity and makes it stand out.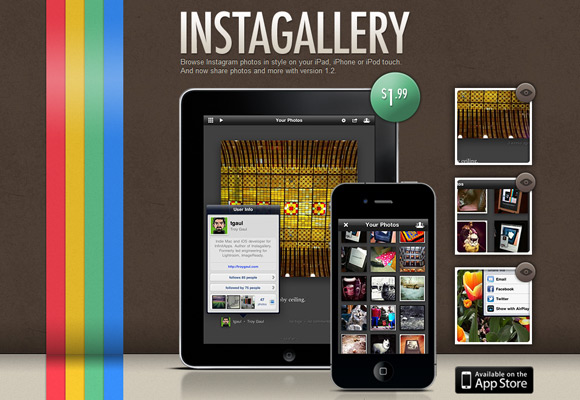 Nybble Designs
On this website you can see rainbow inspired elements in the background.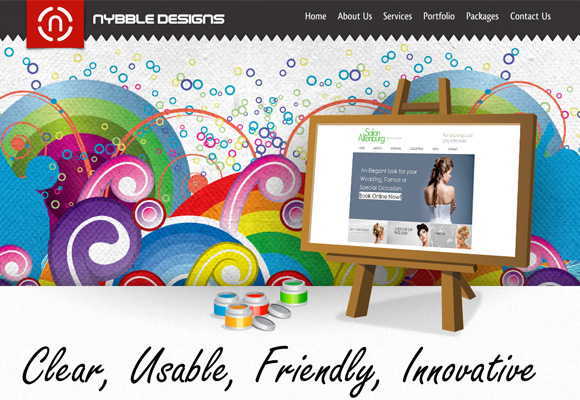 AdaptD
Another website using rainbow inspired lines to add some personality to the website.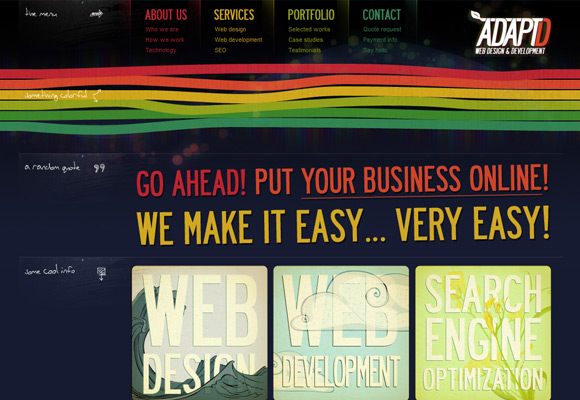 MULTIWAYS
Only 3 colors but you can see that it was influenced by the rainbow, on the right side you can see a simple 3-color rainbow.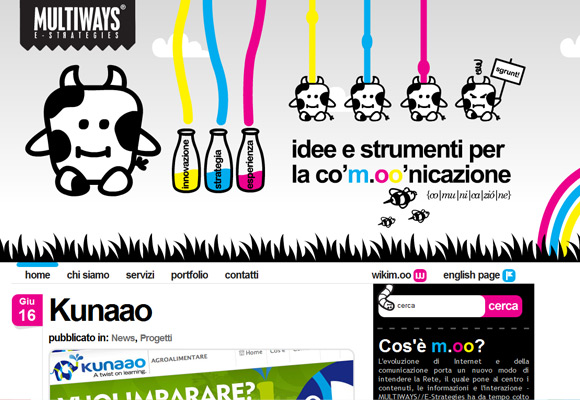 FeedStitch
Lots of different color lines have some similarities to an ordinary rainbow.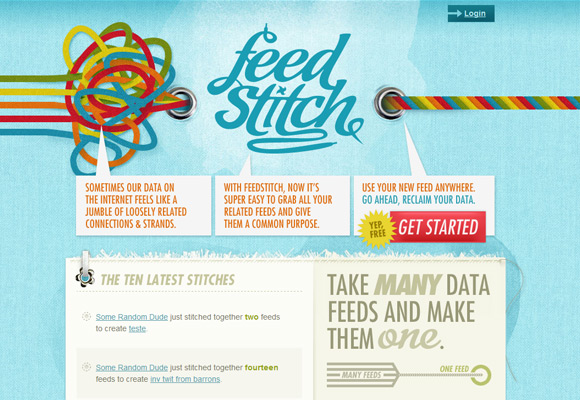 Alexander Zhestkov
Why is this website in this showcase, you'll ask. It's here because it's based on different color lines and that's one of the signs that it's inspired by the rainbow.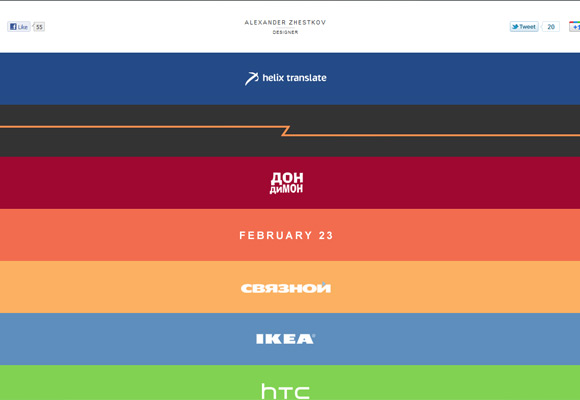 Eating in Sydney
Beautiful and subtle colors used to create a top menu on the right side of the website. Looks really nice and refreshing.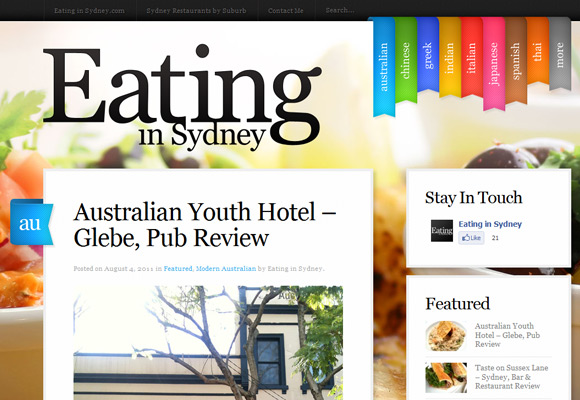 For The Record
Retro website with plain grey background and a colorful rainbow inspired block.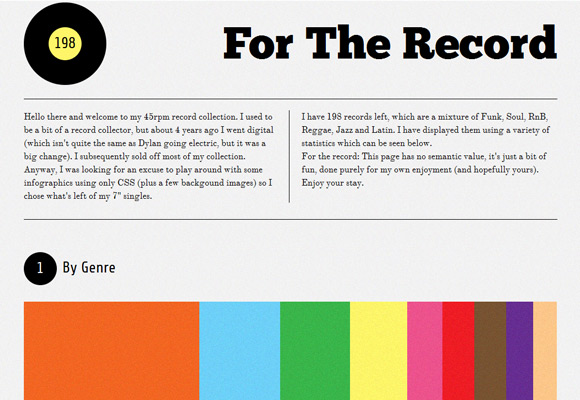 LOLWUT
Nice HTML5-based game with vivid colors and a non-traditional rainbow in the background.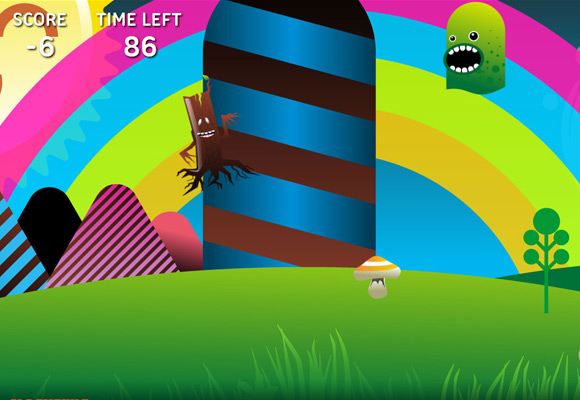 Truly Design
Truly Design website uses four colors to imitate a straight rainbow on their website.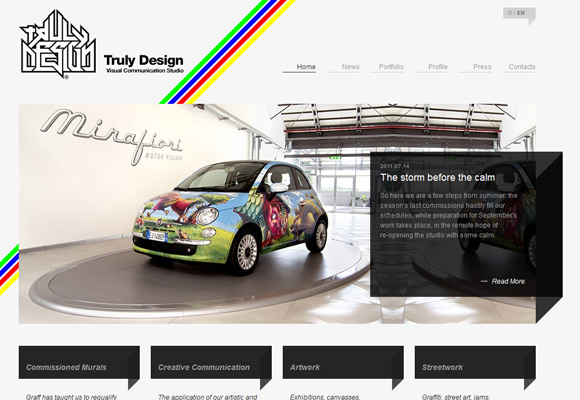 OrangeYouGlad
Another non-traditional rainbow used on this website creates some identity for the brand.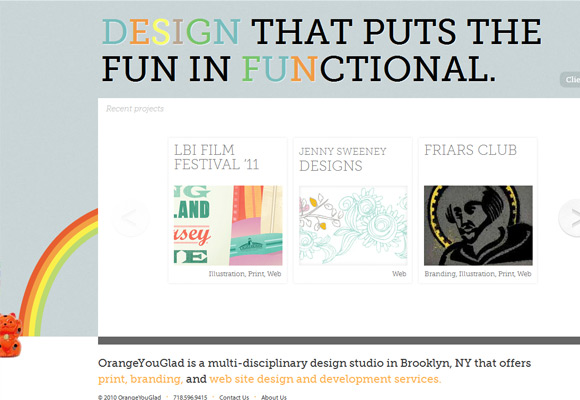 Elliot Lepers
Lots of colors used in one shape definitely inspired by the rainbow.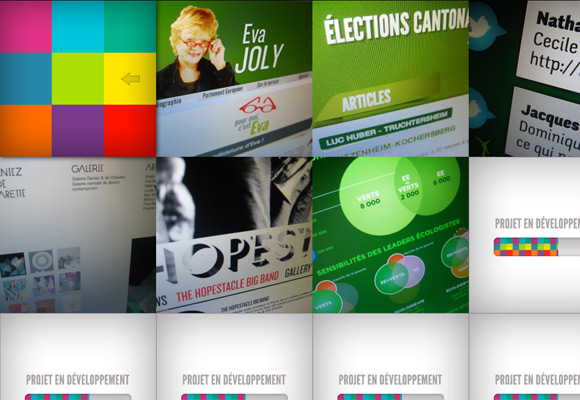 Manchester Craft Mafia
Another website with visible contrast. A gray background and colorful elements inspired by the colors of the rainbow.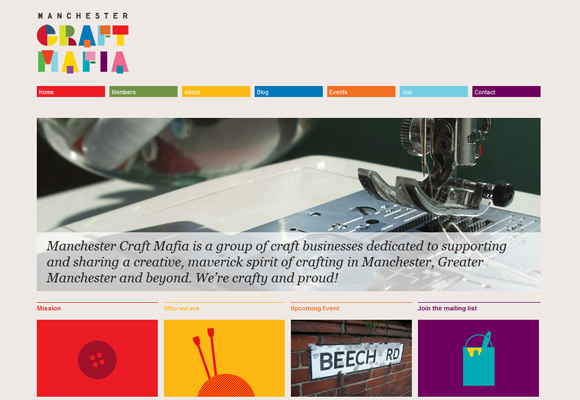 Hughes
The big block of colors is reminiscent of the color combination of the rainbow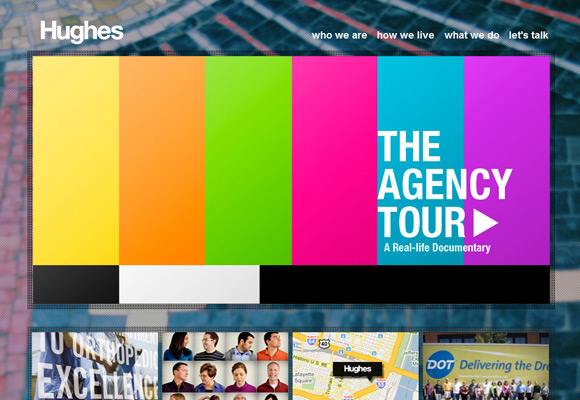 .
Pretty Production
Stylized dog in different colors creates the impression of the rainbow.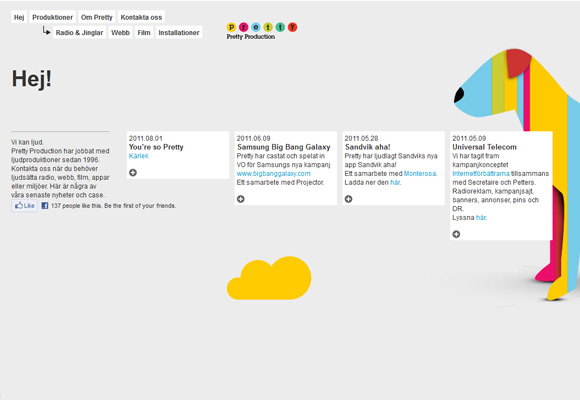 Epic
Epic creative agency logo is definitely influenced by the rainbow and you will notice a few different colored lines on the main agency page.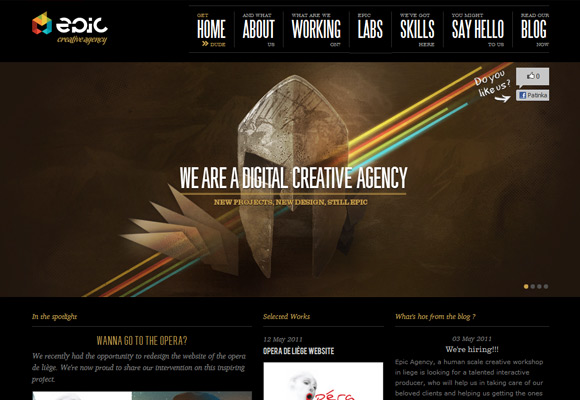 The Flood Plain
A piano in rainbow colors gives an energetic and fresh look for the website.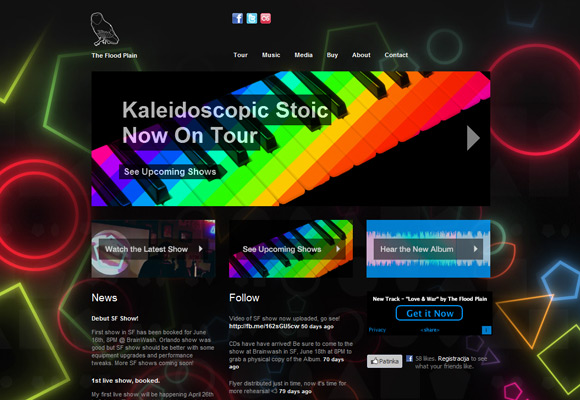 Aspanovas Bizkaia
Aspanovas Bizkaia website is decorated with nice colorful socks and rainbow inspired background graphics.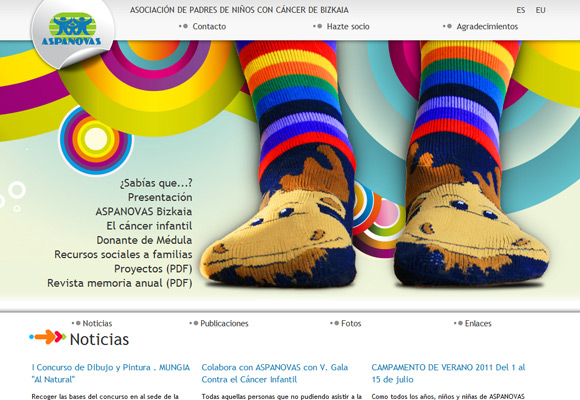 ShowtimeDesigner
Another example of non-traditional rainbow colors. ShowtimeDesigner uses orange, pink, green and purple to create a rainbow-like background element.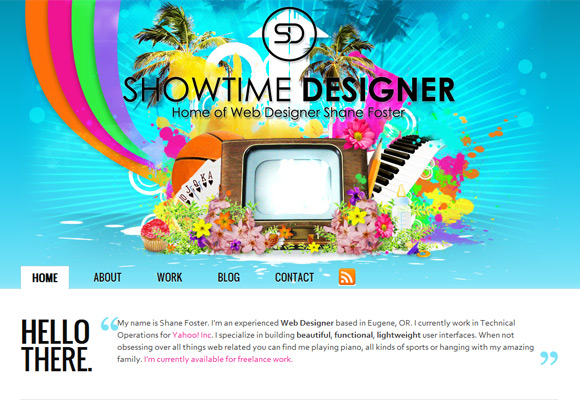 Colourpixel
Small rainbows are highly visible on the pixelated orange background.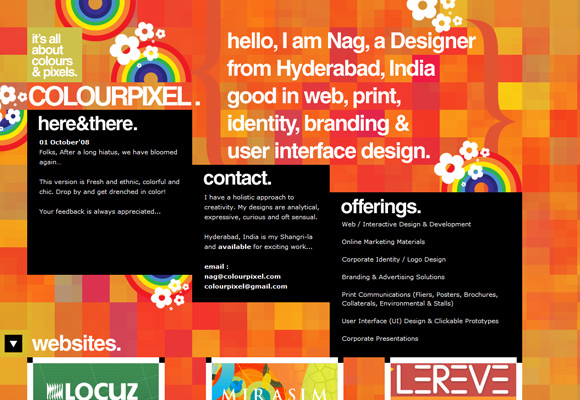 F5
You can see a nice rainbow behind the mountains on the right side of the website.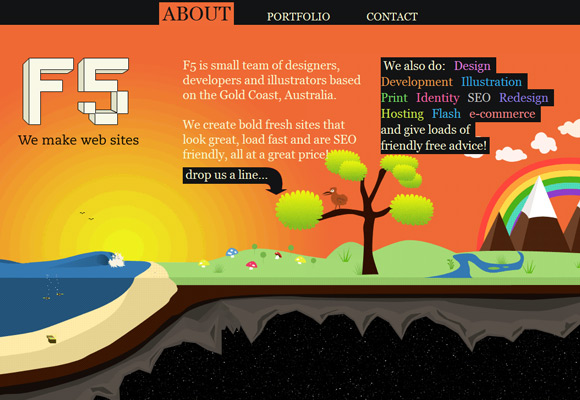 Beautiful 2.0
Grunge style website which uses rainbow inspired colors for the background.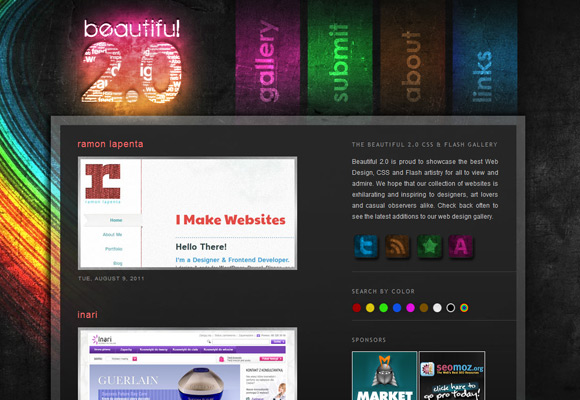 WebTek
The WebTek background is very colorful and quite modern. You can easily notice the influence of rainbow colors.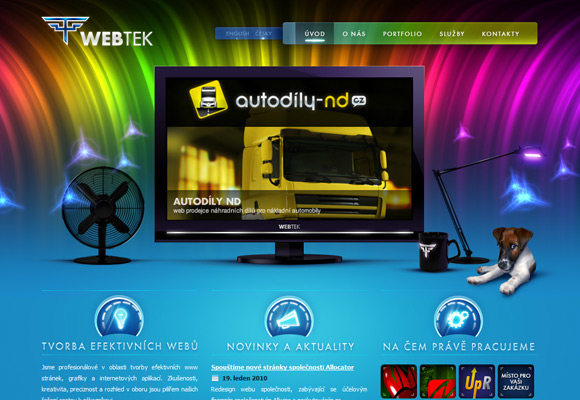 Elastic Media
A small detail which looks like a straight rainbow is used on the header of the website. Simple and beautiful.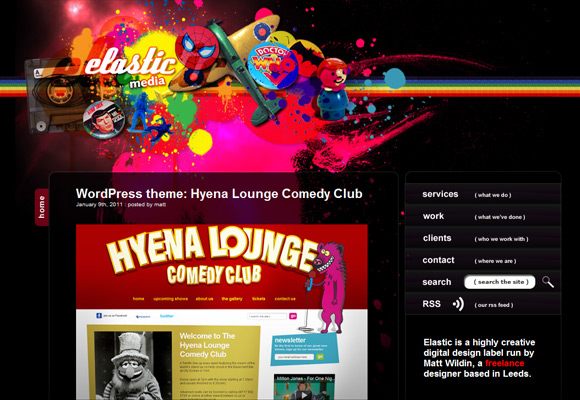 Conclusion
As you probably noticed, rainbow inspired websites use lots of colors and various combinations to stand out from the crowd. The most common techniques used are visible contrast when colorful lines are being used on dark backgrounds, rainbow elements placed on one side or corner of the website, and actual rainbows used on the background.
Which website looks most attractive for you? Would you use a rainbow in your projects? Let's discuss these questions in the comments section below.